Hotel Robledal
The lush and fertile Central Valley of Costa Rica is home to the charming Hotel Robledal just three miles from the Juan Santamaria International Airport. The area around the airport is known as Alajuela formerly the capital of Costa Rica and is known as Costa Rica's second largest city. There is a lovely central park, plenty of shopping and sightseeing opportunities.
The clean, friendly and family oriented environment will draw you to this lovely hotel with lush, landscaped grounds. Hotel Robledal offers free transportation to and from the airport as well as a full complimentary breakfast. The gardens are a great place to lay back and enjoy the sunshine and to do some reading. The rooms come with air condition, cable TV, a private bathroom, hot water, terrace, and garden view.
Take advantage of the many exciting activities in the Central Valley Area. Take a city tour where you'll visit beautiful museums and historical sites of San José. A short drive up into the mountains will take you to the astounding La Paz Waterfall Gardens as well as the Irazu or Poas Volcano. Also worth seeing are the butterfly gardens, coffee plantation tours and the canopy tours in the forests.
Facility Amenities
---
Restaurant in Hotel
Free Breakfast
Wireless Internet
Spa Services
Wheelchair Accessible
Swimming Pool
Air Conditioning
Cable TV
Coffee Service
Free Airport Transport
Gardens
Hot Water
Internet Access
Private Parking
Facility Amenities
---
Restaurant in Hotel
Free Breakfast
Wireless Internet
Spa Services
Wheelchair Accessible
Swimming Pool
Air Conditioning
Cable TV
Coffee Service
Free Airport Transport
Gardens
Hot Water
Internet Access
Private Parking
Check In:
2pm
Check Out:
12pm
Hotel Robledal Accommodations & Rooms
1 Room
1 DoubleOR 2 DoubleOR 3 Single
Gardens Views
Air Conditioning
Alarm Clock
Balcony
Cable TV
Hot Water
Wireless Internet
Excellent hotel, staff and customer service. Excellent breakfast and great staff conversations.
Very nice and pretty hotel. Personal was very friendly, we arrived later in the evening and they were there to greet us and were helpful. Thank you!
The hotel was an oasis in a busy and highly congested area. We had a wonderful swim in the blue tiled pool. spotted some new birds on the grounds and had a pleasant dinner in an almost deserted hotel. Trip to the airport the next morning was a breeze at 5:00 am. The driver to the hotel got lost and we were trapped in grid-lock traffic on the way. This was the only bad experience of the whole trip
Very nice and helpful staff. Food prepared and cooked was good. Rooms and breakfast were basic.
We only stayed here one night, as our last stop before our trip home, but we would certainly stay again. The staff was very kind and extremely helpful when we had questions about a destination we were trying to find nearby. It was a 8 minute drive to the airport in the morning. Very convenient!
We only stayed here for the night. We got here late, showered (which felt great), ordered pizza and went to sleep. Was comfortable. We had an early morning fight, and the hotel staff made us sandwiches in to-go bags for us! So sweet! Was a great ending to our trip.
This hotel was close to the airport and is Tico owned. The beds were comfortable. Since we departed prior to breakfast, we were given fruit and cookies which was unexpected but demonstrated thoughtfulness.
Hotel Robledal was the perfect beginning and ending for our trip to Costa Rica. The staff was incredibly helpful and welcoming during both of our stays. When we first arrived to Costa Rica late Saturday night, the staff knew that we had probably not eaten dinner. And so they kindly ordered pizza in for us. That same night, we were given a short tour to see a couple of endangered owls the hotel was helping to repopulate. It made us intensely happy to know how much this hotel and family cares about protecting the nature of Costa Rica and also sharing it with others.
The family that owns this place treated us like family. Do I need to say more?
We got this reservation at the last minute while running through the Atlanta airport. The staff from Anywhere Costa Rica arranged the reservation quickly and made sure that we had transportation to and from the airport. The staff at the hotel were great, as were the rooms. They made sure we got up on time to catch an early morning flight the next day, and even prepared a breakfast for us to take since we couldn't eat it at the hotel. Even though the hotel was in the middle of a very populated area, it felt like it was in the country. We felt the overall value was great. I would definitely recommend it to anybody.
Very cute place. Loved the fact that they packed breakfast for us the morning we left.
We spent a wonderful morning birdwatching with one of the owners, Emanuel. He took us to a rural area and was a very knowledgeable guide. He also leads natural history tours to Poas.
This was a basic hotel which fit our purpose as a stop off near the airport. What made it special was the positive, friendly and extremely helpful staff, who picked us up and dropped us off at the airport. We would definitely use it again.
Hotel Robledal had clean, simple rooms. Emanuel was very nice and knowledgable of the area. He took us on a tour of town and a look at the coffee plantations. He assisted us with information on real estate and area's of interest. Emanuel was up early to say good bye and give us a "bagged breakfast", for our early leave.
Very nice hotel with very helpful staff. The owners were very welcoming.
the staff was great. the hotel was tucked in behind a busy street. Great place to rest before we flew out.
The service was terrific! We had a great welcome, very friendly and the concierge took us around the property to show us the flora and fauna, very interesting and an unexpected nicety. We wanted to take a cab to shopping area, and the concierge took is in the hotel van and waited while we shopped. Very personal service.
Emmanuel and his family were really great! Although a little bit further from the airport, the hotel was very comfortable and the lunch and dinner there were some of the best food we ate in Costa Rica. We really appreciated all that they did to get us wherever we needed to go at no extra charge. They even gave us a thank you note for staying with them when we left the country.
Hotel Robledal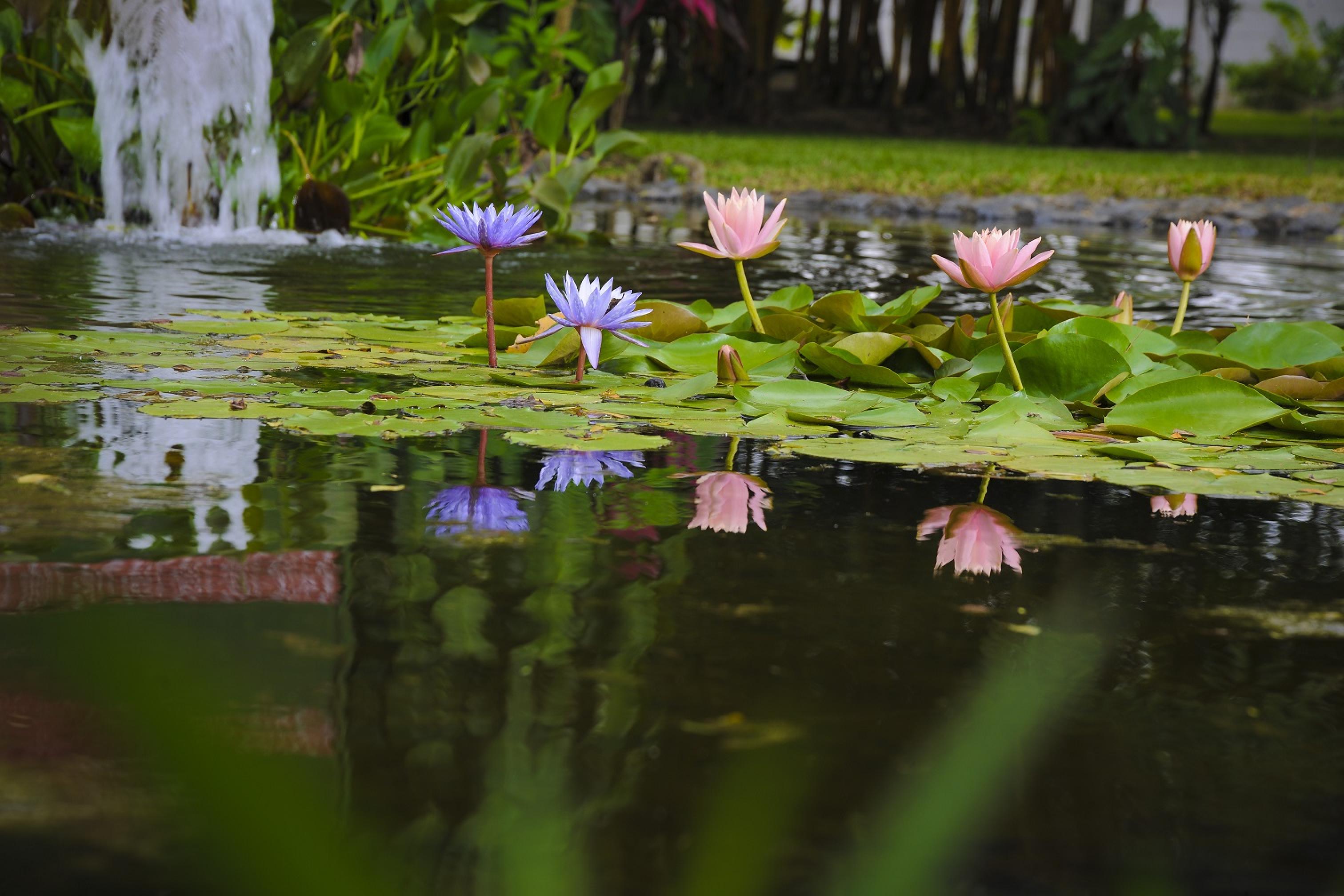 Room rates: $118
147
Anywhere.com