Trapp Family Country Inn
The beautiful Trapp Family Country Inn is conveniently located just minutes from the San Jose International Airport, in the beautiful Central Valley region of Costa Rica. The Central Valley is known for its natural beauty and chain of volcanoes that make up the Cordillera Central mountain range. Alajuela is a lively town and is great for shopping as well as sitting in local parks to observe the surrounding action.
Alajuela is conveniently located so visitors can access an abundance of activities and sight seeing opportunities. If volcanoes fascinate you, be sure to visit the surrounding volcanoes of Irazu, Poas and the ever-famous and most active volcano, Arenal. In San Jose you can visit the International Theatre, Jade Museum and Gold Museum. For a nature excursion, try a white water rafting adventure or a canopy tour where you'll enjoy views of the tropical forest and the valley below.
The beautiful, colonial style Trapp Family Country Inn is a warm and welcoming home outside the hustle and bustle of the city. This oasis is surrounded by beautiful gardens with centenary fig trees offering shade from the sun. Amidst the towering trees, guests can delight in a charming swimming pool where they can take in the sights and sounds of the chirping birds and nearby river. In the morning guests can awake to a delicious typical breakfast.
The Inn offers eight finely furnished rooms with a balcony or terrace overlooking the gardens and pool area. The rooms are well equipped with a tub, hair dryer, cable TV, ceiling fan, telephone for national and international calls, mini bar and internet access. The windows are sound proofed to give customers the utmost rest and privacy.
Free Shuttle service from and to the Alajuela International Airport SJO.
Facility Amenities
---
Restaurant in Hotel
Free Breakfast
Wireless Internet
Spa Services
Wheelchair Accessible
Swimming Pool
Balcony
Cable TV
Fan
Gardens
Hair Dryer
Hot Water
Internet Access
Laundry Service
Mini Bar
Private Parking
Facility Amenities
---
Restaurant in Hotel
Free Breakfast
Wireless Internet
Spa Services
Wheelchair Accessible
Swimming Pool
Balcony
Cable TV
Fan
Gardens
Hair Dryer
Hot Water
Internet Access
Laundry Service
Mini Bar
Private Parking
Check In:
2pm
Check Out:
12pm
Trapp Family Country Inn Accommodations & Rooms
1 Room
Gardens Views
Balcony
Cable TV
Fan
Hair Dryer
Hot Water
Mini Bar
Telephone
Wireless Internet
Great stopover if you're arriving late into SJO and need a place to stay before setting off for other destinations the next day. The Inn's grounds are lovely, rooms comfortable, and staff very friendly. The breakfast was AMAZING.
Beautiful hotel tucked away in area that didn't appear to be to good. Loved this hotel, the staff and food.
Gorgeous hotel in the middle of a city! The owners are so friendly and have done a great job running this hotel. Very dedicated and it shows.
Hotel was clean, staff was very friendly.
I only stayed in San Jose because of the airport. Trapp Family Country Inn was definitely an oasis. Staff were extremely helpful and professional.
We loved the Trapp Family Country Inn. We stayed there in the beginning of our trip and at the end. It felt like coming home at the end of our trip.The rooms were clean, the stff was helpful and friendly. The hotel was perfect for a gathering place for our family. It was very easy to get to and from the airport thanks to the shuttles. It is a wondrful landing spot for first time visitors to Costa Rica.
What a way to end our trip!! Trapp Family Inn is such a unique and beautiful place. 'Wilmer,' the only staff we saw, was absolutely wonderful! He greeted us, fed us, pampered us, and made us feel like we were very special guests in a very special place. The food and service were extraordinary! Our last 15 hours in Costa Rica was one of the most memorable!
Nice hotel tucked in the midst of what appears to be an industrial area near the airport. The dinner service was the best food that we had in the country, and wasn't outrageously priced either. We were only here for about 12 hours as we had to leave at 5am for the airport. That said, the maintenance staff prepared coffee and fruit for us before the sun was up so we could at least have a snack before checking out.
Great hotel. Nice place to end our vacation, and the staff were fantastic.
Our experience here was excellent. They were very helpful and we were pleased to find this little oasis.
Super-clean, very pleasant staff, excellent refuge for air travelers seeking accommodations immediate to Juan Santamaria airport. Highly recommended.
An oasis in Alajuela - we were delighted to find this treasure! The service was amazing.
Just here for a night stay after a late flight but other than having initial difficulty finding the property in the dark, it was quite pleasant and a nice hideaway tucked into the city area.
This place was wonderful! It caught us totally off guard but we love everything about it. It was clean, the staff was polite and professional and the food was great!
In the middle of the nowhere, but was very quaint with great service. Perfect spot before flying out in the morning.
Excellent recommendation for a first night if you have a (fairly) late arrival; they are very close to the airport, have a reliable pick-up service, clean if a bit spartan rooms, lovely open verandah to enjoy your first- and in our case also last - breakfast; yes, you can hear the planes but not that often and not really loudly and there is a lively river next to the hotel and lots of birds which provide pleasant background noises; best of all, it is down a lane off the main road so you do not hear the traffic at all; the hotel receptionist on our first morning was exceptionally helpful when our rental car was dropped off by an agent who didn't speak any English.
Had a nice stay there with very informative hotel keepers.
We loved this place and the staff. Wonderful location to start and end your trip! by the way amazing good food!!
Good. The stay was short and sweet.
An amazing little oasis especially considering it's location. The perfect spot for arrivals and departures from the airport.
Trapp Family Country Inn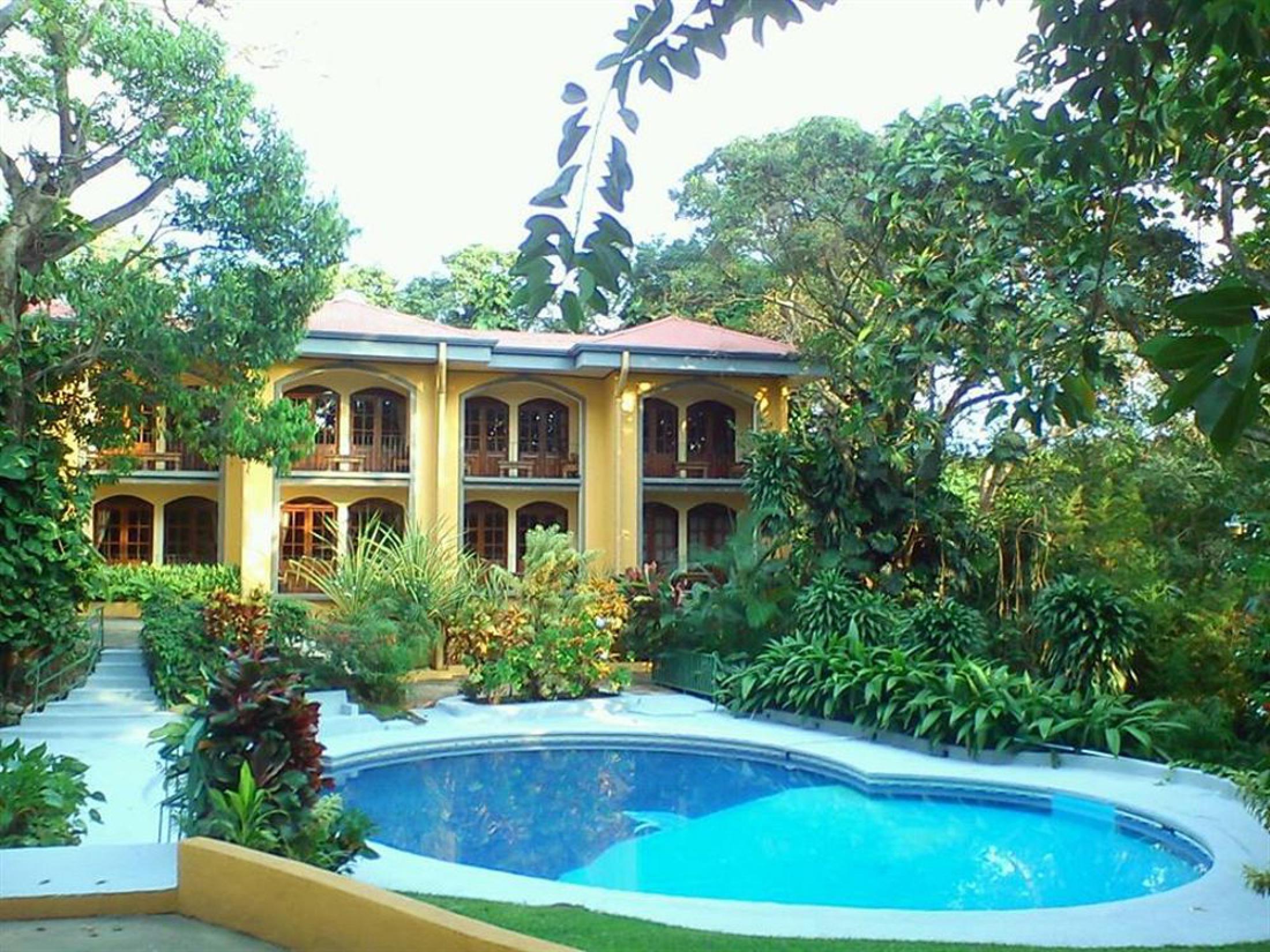 Room rates: $108
144
Anywhere.com