15 Love Bed and Breakfast
The unique and sleek 15 Love Bed and Breakfast is located on the north Pacific coast of Costa Rica, in the beachside town of Tamarindo. This is a place where the sunsets mesmerize you, the large spans of white sand beach soothe you, and the tropical breezes surround you. The hotel is a unique paradise where contemporary design, nature and a passion for tennis all meet in one place.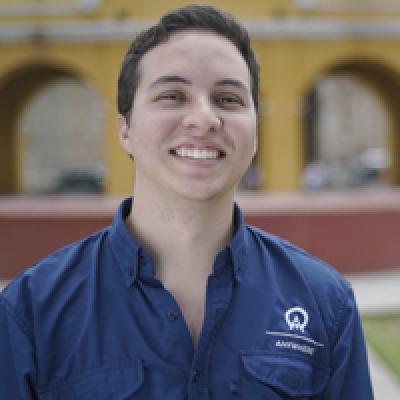 Jose
The area of Tamarindo offers a host of activities and excursions. There are horseback riding trips along the beach, ATV tours through the mountains and canopy tours which send you sailing through the treetops of the rainforest. Visitors can also ride the waves with some surf lessons or snorkel the beautiful waters.
15 Love is very modernly designed bed and breakfast that has a specialized focal point: tennis. Tennis professionals are always available to teach classes specialized to virtually any skill set. There is also a small swimming pool accompanied by soft lounge chairs and a bar area for relaxation.
The B&B offers three spacious rooms, all well balanced and designed with orthopedic king size beds and a patio overlooking the tennis courts. The suite is a 700 square foot space including a private bedroom, living room with a sofa bed, kitchen area and a huge patio under the canopy of a beautiful tree.
Facility Amenities
---
Restaurant in Hotel
Free Breakfast
Wireless Internet
Spa Services
Wheelchair Accessible
Swimming Pool
Air Conditioning
Balcony
Bar
Cable TV
Fan
Hot Water
Internet Access
Kitchen
Laundry Service
Massage
Private Parking
Tennis Court
Facility Amenities
---
Restaurant in Hotel
Free Breakfast
Wireless Internet
Spa Services
Wheelchair Accessible
Swimming Pool
Air Conditioning
Balcony
Bar
Cable TV
Fan
Hot Water
Internet Access
Kitchen
Laundry Service
Massage
Private Parking
Tennis Court
Check In:
2pm
Check Out:
12pm
15 Love Bed and Breakfast Accommodations & Rooms
1,826 Rooms
Filter Rooms
Room Features
Room View
transport-rincon-de-la-vieja-costa-rica-san-ramon-costa-rica
transport-playa-carrillo-costa-rica-playa-hermosa-costa-rica
transport-bagaces-costa-rica-punta-leona-costa-rica
transport-bali-center-indonesia-bali-south-indonesia
transport-liberia-costa-rica-quepos-costa-rica
transport-cusco-peru-mancora-peru
transport-san-gerardo-de-rivas-costa-rica-sarapiqui-costa-rica
transport-ollantaytambo-peru-urubamba-peru
transport-huanuco-peru-lima-peru
transport-montezuma-costa-rica-paquera-costa-rica
transport-chiclayo-peru-huanuco-peru
transport-huanuco-peru-huaraz-peru
transport-coban-guatemala-el-remate-guatemala
transport-coban-guatemala-raxruha-candelaria-guatemala
transport-coban-guatemala-sayaxche-guatemala
transport-coban-guatemala-tikal-guatemala
transport-copan-ruinas-guatemala-tikal-guatemala
transport-el-remate-guatemala-rio-dulce-guatemala
transport-escuintla-guatemala-guatemala-city-guatemala
transport-flores-santa-elena-guatemala-raxruha-candelaria-guatemala
transport-gamboa-panama-playa-bonita-panama
transport-guatemala-city-guatemala-purulha-guatemala
transport-huehuetenango-guatemala-la-antigua-guatemala
transport-huehuetenango-guatemala-panajachel-guatemala
transport-la-antigua-guatemala-la-mesilla-guatemala
transport-la-mesilla-guatemala-lake-atitlan-guatemala
Mitsubishi Montero Sport 4x2
transport-la-mesilla-guatemala-panajachel-guatemala
transport-lake-atitlan-guatemala-quetzaltenango-guatemala
transport-lanquin-guatemala-rio-dulce-guatemala
transport drake bay costa rica san jose costa rica
transport-panajachel-guatemala-quetzaltenango-guatemala
transport-raxruha-candelaria-guatemala-tikal-guatemala
transport-rio-dulce-guatemala-tikal-guatemala
transport-sayaxche-guatemala-tikal-guatemala
transport nosara costa rica tambor costa rica
transport-heho-airport-heh-myanmar-nyaungshwe-myanmar
transport playa hermosa costa rica quepos costa rica
transport-paso-canoas-costa-rica-san-vito-costa-rica
transport-arenal-costa-rica-savegre-river-costa-rica
transport-coban-guatemala-la-antigua-guatemala
transport-manuel-antonio-costa-rica-savegre-river-costa-rica
transport-nyaung-u-airport-nyu-myanmar-thandwe-airport-snw-myanmar
transport-heho-airport-heh-myanmar-thandwe-airport-snw-myanmar
transport la paz waterfall costa rica san jose costa rica
transport-bali-south-indonesia-bali-south-indonesia
transport-heho-airport-heh-myanmar-mandalay-airport-mdl-myanmar
transport-ocotal-costa-rica-playa-potrero-costa-rica
transport-dominical-costa-rica-paquera-costa-rica
transport-bali-north-indonesia-bali-south-indonesia
transport playa herradura costa rica san jose costa rica
transport-bali-center-indonesia-bali-east-indonesia
transport-liberia-costa-rica-playa-brasilito-costa-rica
transport arenal costa rica puerto jimenez costa rica
transport-belize-city-belize-corozal-belize
transport san jose costa rica tortuguero costa rica
transport-bali-east-indonesia-bali-east-indonesia
transport gamboa panama panama city panama
transport ocotal costa rica sjo airport alajuela costa rica
transport san gerardo de rivas costa rica sjo airport alajuela costa rica
transport-monteverde-costa-rica-santa-ana-costa-rica
transport ojochal playa tortugua ventana costa rica san jose costa rica
transport dominical costa rica san gerardo de dota costa rica
transport-la-paz-waterfall-costa-rica-tamarindo-costa-rica
transport-san-jose-costa-rica-tortuguero-costa-rica
transport ocotal costa rica san jose costa rica
transport matapalo costa rica sjo airport alajuela costa rica
transport-ocotal-costa-rica-san-jose-costa-rica
transport-nosara-costa-rica-samara-costa-rica
transport manuel antonio costa rica santa ana costa rica
transport limon costa rica san jose costa rica
transport arenal costa rica nuevo arenal costa rica
transport nuevo arenal costa rica sjo airport alajuela costa rica
transport montezuma costa rica playa grande costa rica
transport bocas del toro costa rica san jose costa rica
transport arenal costa rica punta leona costa rica
transport arequipa peru puno peru
transport bocas del toro costa rica sjo airport alajuela costa rica
transport jaco hermosa heradura costa rica sierpe costa rica
transport playa carrillo costa rica san jose costa rica
transport-playa-grande-costa-rica-samara-costa-rica
transport playa carrillo costa rica sjo airport alajuela costa rica
transport arenal costa rica grecia costa rica
transport manuel antonio costa rica papagayo gulf costa rica
transport-playa-potrero-costa-rica-tenorio-volcano-arena-costa-rica
transport-monteverde-costa-rica-turrialba-costa-rica
transport el valle de anton panama panama city panama
transport liberia costa rica puerto jimenez costa rica
transport golfito costa rica san jose costa rica
transport la paz waterfall costa rica puerto viejo de limon costa rica
transport-monteverde-costa-rica-poas-costa-rica
transport-almirante-panama-isla-bastimentos-panama
transport manuel antonio costa rica puerto caldera costa rica
transport la paz waterfall costa rica playa herradura costa rica
transport mal pais costa rica playa grande costa rica
transport playa bejuco costa rica sjo airport alajuela costa rica
transport jaco hermosa heradura costa rica la paz waterfall costa rica
transport-nosara-costa-rica-playa-potrero-costa-rica
transport-nuevo-arenal-costa-rica-tamarindo-costa-rica
transport-penas-blancas-costa-rica-sjo-airport-alajuela-costa-rica
transport san gerardo de dota costa rica sarapiqui costa rica
transport puerto jimenez costa rica san jose costa rica
transport-playa-carrillo-costa-rica-sjo-airport-alajuela-costa-rica
transport-punta-islita-costa-rica-tamarindo-costa-rica
transport-playa-conchal-costa-rica-tamarindo-costa-rica
transport arenal costa rica cano negro costa rica
transport-bagaces-costa-rica-monteverde-costa-rica
transport-puntarenas-costa-rica-tamarindo-costa-rica
transport-bagaces-costa-rica-papagayo-gulf-costa-rica
transport-monteverde-costa-rica-playa-azul-costa-rica
transport-ocotal-costa-rica-tamarindo-costa-rica
transport-playa-grande-costa-rica-rincon-de-la-vieja-costa-rica
transport jaco hermosa heradura costa rica uvita costa rica
transport manuel antonio costa rica palmar sur costa rica
transport quepos costa rica sierpe costa rica
transport-liberia-costa-rica-playa-junquillal-costa-rica
transport guayaquil ecuador santa cruz ecuador
transport livingston guatemala rio dulce guatemala
transport-playa-potrero-costa-rica-samara-costa-rica
transport arenal costa rica punta leona costa rica
transport-denpasar-airport-dps-indonesia-nusa-dua-indonesia
transport heredia costa rica sarapiqui costa rica
transport sarapiqui costa rica tenorio volcano arena costa rica
transport playa herradura costa rica san jose costa rica
transport-arenal-costa-rica-paquera-costa-rica
transport-bagaces-costa-rica-bahia-salinas-costa-rica
transport-playa-grande-costa-rica-tenorio-volcano-arena-costa-rica
transport coban guatemala flores santa elena guatemala
transport san isidro del general costa rica san jose costa rica
transport jaco hermosa heradura costa rica sierpe costa rica
transport-bagaces-costa-rica-montezuma-costa-rica
transport-bagaces-costa-rica-nosara-costa-rica
transport montezuma costa rica playa brasilito costa rica
transport arenal costa rica la selva biological station costa rica
transport-bagaces-costa-rica-playa-danta-costa-rica
transport-bagaces-costa-rica-playa-flamingo-costa-rica
transport arenal costa rica naranjo costa rica
transport-bagaces-costa-rica-playa-grande-costa-rica
transport-la-antigua-guatemala-rio-dulce-guatemala
transport cahuita costa rica manuel antonio costa rica
transport-guapiles-costa-rica-san-jose-costa-rica
transport-bagaces-costa-rica-playa-panama-costa-rica
transport-bagaces-costa-rica-playa-potrero-costa-rica
transport-bagaces-costa-rica-tamarindo-costa-rica
transport-bahia-salinas-costa-rica-playa-del-coco-costa-rica
transport-mal-pais-costa-rica-playa-grande-costa-rica
transport-monteverde-costa-rica-playa-bejuco-costa-rica
transport-monteverde-costa-rica-vara-blanca-costa-rica
transport mal pais costa rica playa carrillo costa rica
transport la antigua guatemala monterrico guatemala
transport guatemala city guatemala la mesilla guatemala
transport drake bay costa rica tamarindo costa rica
transport-bahia-salinas-costa-rica-monteverde-costa-rica
transport-puntarenas-costa-rica-turrialba-costa-rica
transport-chichicastenango-guatemala-panajachel-guatemala
transport cahuita costa rica cano blanco costa rica
transport dominical costa rica punta leona costa rica
transport playa herradura costa rica quepos costa rica
transport playa grande costa rica samara costa rica
transport-ocotal-costa-rica-turrialba-costa-rica
transport-limon-costa-rica-monteverde-costa-rica
transport-nosara-costa-rica-playa-carrillo-costa-rica
transport-playa-conchal-costa-rica-puerto-caldera-costa-rica
transport ojochal playa tortugua ventana costa rica sierpe costa rica
transport hermosa beach costa rica san jose costa rica
transport heredia costa rica playa esterillos costa rica
transport jaco hermosa heradura costa rica matapalo guanacaste costa rica
transport dominical costa rica quepos costa rica
transport dominical costa rica golfito costa rica
transport jaco hermosa heradura costa rica puerto caldera costa rica
transport almirante panama isla colon panama
transport-copan-ruinas-guatemala-rio-dulce-guatemala
transport-bahia-salinas-costa-rica-playa-flamingo-costa-rica
transport-bahia-salinas-costa-rica-playa-hermosa-costa-rica
transport hermosa beach costa rica san jose costa rica
transport-nosara-costa-rica-sjo-airport-alajuela-costa-rica
transport-bahia-salinas-costa-rica-tenorio-volcano-arena-costa-rica
transport dominical costa rica montezuma costa rica
transport bahia salinas costa rica san jose costa rica
transport cahuita costa rica monteverde costa rica
transport-cahuita-costa-rica-liberia-costa-rica
transport-cahuita-costa-rica-monteverde-costa-rica
transport-playa-avellana-costa-rica-puerto-caldera-costa-rica
transport-canas-guanacaste-costa-rica-penas-blancas-costa-rica
transport-playa-coyote-costa-rica-sjo-airport-alajuela-costa-rica
transport-playa-panama-costa-rica-samara-costa-rica
transport mal pais costa rica puerto viejo de limon costa rica
transport puntarenas costa rica samara costa rica
transport playa negra costa rica sjo airport alajuela costa rica
transport dominical costa rica playa esterillos costa rica
transport limon costa rica san jose costa rica
transport san jose costa rica san vito costa rica
transport-boquete-panama-santa-catalina-panama
transport mal pais costa rica playa conchal costa rica
transport jaco hermosa heradura costa rica puerto jimenez costa rica
transport lima peru trujillo peru
transport mal pais costa rica playa herradura costa rica
transport cienfuegos cuba jose marti airport hav cuba
transport grecia costa rica sjo airport alajuela costa rica
transport private costa rica sjo airport alajuela costa rica
transport san jose costa rica vara blanca costa rica
transport jaco hermosa heradura costa rica liberia costa rica
transport arenal costa rica cano blanco costa rica
transport-cano-negro-costa-rica-liberia-costa-rica
transport-dominical-costa-rica-hermosa-beach-costa-rica
transport-papagayo-gulf-costa-rica-playa-avellana-costa-rica
transport ojochal playa tortugua ventana costa rica uvita costa rica
transport-flores-santa-elena-guatemala-placencia-village-belize
transport liberia costa rica private costa rica
transport bajos del toro costa rica sarapiqui costa rica
transport arenal costa rica tres rios de cartago costa rica
transport playa bejuco costa rica san jose costa rica
transport havana cuba veradero cuba
transport dangriga belize san ignacio belize
transport puntarenas costa rica quepos costa rica
transport david panama paso canoas costa rica
transport heredia costa rica penas blancas costa rica
transport livingston guatemala rio dulce guatemala
transport mal pais costa rica puerto caldera costa rica
transport panama city panama playa farralon panama
transport manuel antonio costa rica puerto jimenez costa rica
transport liberia costa rica limon costa rica
transport-granada-costa-rica-liberia-costa-rica
transport-bagaces-costa-rica-playa-avellana-costa-rica
transport jaco hermosa heradura costa rica punta leona costa rica
transport arenal costa rica palmar sur costa rica
transport san gerardo de dota costa rica siquirres costa rica
transport playa cocles costa rica sjo airport alajuela costa rica
transport mal pais costa rica playa brasilito costa rica
transport-playa-brasilito-costa-rica-playa-hermosa-costa-rica
transport-playa-del-coco-costa-rica-puntarenas-costa-rica
transport-playa-hermosa-costa-rica-punta-islita-costa-rica
transport-guapiles-costa-rica-turrialba-costa-rica
transport-cano-blanco-costa-rica-monteverde-costa-rica
transport-guapiles-costa-rica-liberia-costa-rica
transport golfito costa rica tamarindo costa rica
transport-cahuita-costa-rica-turrialba-costa-rica
transport-heredia-costa-rica-playa-brasilito-costa-rica
transport-heredia-costa-rica-tamarindo-costa-rica
transport-ocotal-costa-rica-playa-hermosa-costa-rica
transport cahuita costa rica turrialba costa rica
transport chichicastenango guatemala panajachel guatemala
transport la paz waterfall costa rica playa conchal costa rica
transport heredia costa rica playa del coco costa rica
transport la selva biological station costa rica san jose costa rica
transport jaco hermosa heradura costa rica matapalo guanacaste costa rica
transport orosi costa rica puerto viejo de limon costa rica
transport bajos del toro costa rica punta islita costa rica
transport quepos costa rica tamarindo costa rica
transport-hermosa-beach-costa-rica-liberia-costa-rica
transport-hermosa-beach-costa-rica-nosara-costa-rica
transport-hermosa-beach-costa-rica-ocotal-costa-rica
transport-bocas-town-panama-puerto-viejo-de-limon-costa-rica
transport coban guatemala lanquin guatemala
transport arenal costa rica bocas del toro costa rica
transport boca chica panama pedasi panama
transport-hermosa-beach-costa-rica-papagayo-gulf-costa-rica
transport escazu costa rica puerto viejo de limon costa rica
transport bocas del toro costa rica tamarindo costa rica
transport boca tapada costa rica liberia costa rica
transport puntarenas costa rica tamarindo costa rica
transport sayaxche guatemala sayaxche guatemala
transport golfito costa rica jaco hermosa heradura costa rica
transport montezuma costa rica playa herradura costa rica
transport hermosa beach costa rica quepos costa rica
transport nosara costa rica puerto jimenez costa rica
transport palmar sur costa rica sierpe costa rica
transport cienfuegos cuba vedado cuba
transport-hermosa-beach-costa-rica-penas-blancas-costa-rica
transport-hermosa-beach-costa-rica-playa-brasilito-costa-rica
transport-lagarto-costa-rica-monteverde-costa-rica
transport-manuel-antonio-costa-rica-playa-junquillal-costa-rica
transport-ocotal-costa-rica-palo-verde-costa-rica
transport-playa-panama-costa-rica-puntarenas-costa-rica
transport arenal costa rica private costa rica
transport guatemala city guatemala puerto san jose guatemala
transport nuevo arenal costa rica private costa rica
transport coban guatemala copan ruinas guatemala
transport-bali-center-indonesia-bali-north-indonesia
transport dominical costa rica san gerardo de rivas costa rica
transport matapalo costa rica san isidro del general costa rica
transport-hermosa-beach-costa-rica-playa-conchal-costa-rica
transport-hermosa-beach-costa-rica-playa-del-coco-costa-rica
transport-hermosa-beach-costa-rica-playa-flamingo-costa-rica
transport bajos del toro costa rica siquirres costa rica
transport liberia costa rica tortuguero costa rica
transport montezuma costa rica sarapiqui costa rica
transport piura peru piura peru
transport-cahuita-costa-rica-limon-costa-rica
transport-hermosa-beach-costa-rica-playa-grande-costa-rica
transport-jaco-hermosa-heradura-costa-rica-papagayo-gulf-costa-rica
transport-jaco-hermosa-heradura-costa-rica-penas-blancas-costa-rica
transport-playa-brasilito-costa-rica-san-jose-costa-rica
transport-atenas-costa-rica-liberia-costa-rica
transport ica peru nazca peru
transport playa flamingo costa rica tambor costa rica
transport bajos del toro costa rica playa flamingo costa rica
transport-coban-guatemala-flores-santa-elena-guatemala
transport playa flamingo costa rica uvita costa rica
transport-la-antigua-guatemala-monterrico-guatemala
transport-jaco-hermosa-heradura-costa-rica-playa-brasilito-costa-rica
transport-la-paz-waterfall-costa-rica-nosara-costa-rica
transport-la-paz-waterfall-costa-rica-papagayo-gulf-costa-rica
transport-montezuma-costa-rica-ocotal-costa-rica
transport-papagayo-gulf-costa-rica-puntarenas-costa-rica
transport havana cuba trinidad cuba
transport ambergris caye belize belmopan belize
transport cartago costa rica uvita costa rica
transport belize city belize hopkins belize
transport drake bay costa rica tambor costa rica
transport dominical costa rica tamarindo costa rica
transport-dominical-costa-rica-playa-herradura-costa-rica
transport-playa-negra-costa-rica-rincon-de-la-vieja-costa-rica
transport-la-paz-waterfall-costa-rica-playa-hermosa-costa-rica
transport-liberia-airport-costa-rica-playa-danta-costa-rica
transport-montezuma-costa-rica-playa-grande-costa-rica
transport-playa-del-coco-costa-rica-playa-potrero-costa-rica
transport-playa-potrero-costa-rica-san-ramon-costa-rica
transport manuel antonio costa rica palmar sur costa rica
transport guapiles costa rica playa herradura costa rica
transport hermosa beach costa rica quepos costa rica
transport boca tapada costa rica sarapiqui costa rica
transport ciudad quesada costa rica dominical costa rica
transport papagayo gulf costa rica quepos costa rica
transport-liberia-costa-rica-puntarenas-costa-rica
transport-liberia-costa-rica-san-isidro-del-general-costa-rica
transport-playa-carrillo-costa-rica-playa-negra-costa-rica
transport-tamarindo-costa-rica-vara-blanca-costa-rica
transport ocotal costa rica papagayo gulf costa rica
transport jaco hermosa heradura costa rica san isidro del general costa rica
transport nuevo arenal costa rica playa hermosa costa rica
transport manuel antonio costa rica matapalo costa rica
transport panama city panama playa coronado panama
transport david panama sjo airport alajuela costa rica
transport grecia costa rica la paz waterfall costa rica
transport paso canoas costa rica puerto jimenez costa rica
transport camaguey cuba trinidad cuba
transport playa panama costa rica san jose costa rica
transport-mal-pais-costa-rica-playa-avellana-costa-rica
transport-playa-conchal-costa-rica-playa-hermosa-costa-rica
transport puerto jimenez costa rica punta islita costa rica
transport liberia costa rica liberia costa rica
transport lanquin guatemala purulha guatemala
transport-esparza-costa-rica-samara-costa-rica
transport-samara-costa-rica-tamarindo-costa-rica
transport montezuma costa rica nuevo arenal costa rica
transport palmar sur costa rica quepos costa rica
transport-ica-peru-paracas-peru
transport-liberia-costa-rica-sierpe-costa-rica
transport-mal-pais-costa-rica-playa-brasilito-costa-rica
transport playa potrero costa rica uvita costa rica
transport sarapiqui costa rica siquirres costa rica
transport huaraz peru lima peru
transport ojochal playa tortugua ventana costa rica poas costa rica
transport hermosa beach costa rica san isidro del general costa rica
transport mal pais costa rica puntarenas costa rica
transport puerto caldera costa rica san vito costa rica
transport-mal-pais-costa-rica-playa-panama-costa-rica
transport-mal-pais-costa-rica-tenorio-volcano-arena-costa-rica
transport-mal-pais-costa-rica-tilaran-costa-rica
transport-playa-hermosa-costa-rica-tambor-costa-rica
transport ojochal playa tortugua ventana costa rica san gerardo de dota costa rica
transport limon costa rica tortuguero costa rica
transport playa herradura costa rica tamarindo costa rica
transport matapalo costa rica montezuma costa rica
transport-manuel-antonio-costa-rica-playa-brasilito-costa-rica
transport-monteverde-costa-rica-siquirres-costa-rica
transport sarapiqui costa rica tortuguero costa rica
transport ocotal costa rica quepos costa rica
transport penas blancas costa rica santa ana costa rica
transport san ramon costa rica sierpe costa rica
transport dominical costa rica matapalo guanacaste costa rica
transport playa hermosa costa rica playa herradura costa rica
transport tambor costa rica uvita costa rica
transport miramar cuba vinales cuba
transport lanquin guatemala purulha guatemala
transport-matapalo-costa-rica-monteverde-costa-rica
transport jaco hermosa heradura costa rica private costa rica
transport la antigua guatemala puerto san jose guatemala
transport ciudad quesada costa rica naranjo costa rica
transport carate costa rica drake bay costa rica
transport arenal costa rica siquirres costa rica
transport havana vieja cuba las terrazas soroa cuba
transport arenal costa rica ojochal playa tortugua ventana costa rica
transport dominical costa rica guapiles costa rica
transport-monteverde-costa-rica-naranjo-costa-rica
transport san isidro del general costa rica sierpe costa rica
transport escazu costa rica mal pais costa rica
transport la paz waterfall costa rica montezuma costa rica
transport arenal costa rica ciudad quesada costa rica
transport tamarindo costa rica uvita costa rica
transport arenal costa rica puerto jimenez costa rica
transport matapalo costa rica sierpe costa rica
transport dominical costa rica montezuma costa rica
transport manuel antonio costa rica paso canoas costa rica
transport playa conchal costa rica samara costa rica
transport Santa Clara de San Carlos costa rica monteverde costa rica
transport-chivay-peru-cusco-peru
transport-mal-pais-costa-rica-playa-conchal-costa-rica
transport-monteverde-costa-rica-ojochal-playa-tortugua-ventana-costa-rica
transport huaraz peru lima peru
transport playa brasilito costa rica tamarindo costa rica
transport cahuita costa rica dominical costa rica
transport isla colon panama panama city panama
transport quepos costa rica tamarindo costa rica
transport punta islita costa rica tamarindo costa rica
transport-monteverde-costa-rica-playa-coyote-costa-rica
transport-montezuma-costa-rica-penas-blancas-costa-rica
transport nosara costa rica playa grande costa rica
transport cahuita costa rica san gerardo de dota costa rica
transport cayos de villas clara cuba cienfuegos cuba
transport dominical costa rica quepos costa rica
transport quepos costa rica sierpe costa rica
transport-monteverde-costa-rica-playa-danta-costa-rica
transport-nosara-costa-rica-playa-negra-costa-rica
transport-san-jose-costa-rica-tilaran-costa-rica
transport bocas del toro costa rica san jose costa rica
transport san gerardo de rivas costa rica sierpe costa rica
transport vedado cuba vinales cuba
transport-monteverde-costa-rica-playa-lagarto-costa-rica
transport cahuita costa rica sixaola costa rica
transport jaco hermosa heradura costa rica papagayo gulf costa rica
transport-quepos-costa-rica-tamarindo-costa-rica
transport arenal costa rica san gerardo de rivas costa rica
transport-monteverde-costa-rica-san-isidro-del-general-costa-rica
transport-arenal-costa-rica-nicoya-costa-rica
transport-arenal-costa-rica-playa-manzanillo-costa-rica
transport-bagaces-costa-rica-ocotal-costa-rica
transport-bagaces-costa-rica-playa-conchal-costa-rica
transport-bagaces-costa-rica-playa-hermosa-costa-rica
transport-bahia-salinas-costa-rica-rincon-de-la-vieja-costa-rica
transport-dominical-costa-rica-liberia-costa-rica
transport-esparza-costa-rica-jaco-hermosa-heradura-costa-rica
transport-golfito-costa-rica-monteverde-costa-rica
transport-heredia-costa-rica-playa-conchal-costa-rica
transport-heredia-costa-rica-playa-flamingo-costa-rica
transport-jaco-hermosa-heradura-costa-rica-liberia-costa-rica
transport-monteverde-costa-rica-playa-carrillo-costa-rica
transport-jaco-hermosa-heradura-costa-rica-punta-islita-costa-rica
transport-liberia-costa-rica-playa-manzanillo-costa-rica
transport-mal-pais-costa-rica-matapalo-guanacaste-costa-rica
transport puerto caldera costa rica sjo airport alajuela costa rica
transport-mal-pais-costa-rica-ocotal-costa-rica
transport-colon-panama-panama-city-panama
transport bocas del toro costa rica puerto viejo de limon costa rica
transport puerto caldera costa rica san jose costa rica
transport-manuel-antonio-costa-rica-penas-blancas-costa-rica
transport-manuel-antonio-costa-rica-playa-manzanillo-costa-rica
transport-matapalo-guanacaste-costa-rica-montezuma-costa-rica
transport-matapalo-guanacaste-costa-rica-playa-conchal-costa-rica
transport-matapalo-guanacaste-costa-rica-samara-costa-rica
transport montezuma costa rica playa hermosa costa rica
transport-liberia-airport-costa-rica-monteverde-costa-rica
transport golfito costa rica manuel antonio costa rica
transport palmar sur costa rica sjo airport alajuela costa rica
transport manuel antonio costa rica puntarenas costa rica
transport-matapalo-guanacaste-costa-rica-tenorio-volcano-arena-costa-rica
transport-monteverde-costa-rica-playa-palo-seco-costa-rica
transport-montezuma-costa-rica-papagayo-gulf-costa-rica
transport san jose costa rica tambor costa rica
transport arenal costa rica santa ana costa rica
transport playa potrero costa rica san jose costa rica
transport-matapalo-guanacaste-costa-rica-sjo-airport-alajuela-costa-rica
transport-montezuma-costa-rica-playa-avellana-costa-rica
transport-montezuma-costa-rica-playa-brasilito-costa-rica
transport jaco hermosa heradura costa rica tamarindo costa rica
transport playa grande costa rica sjo airport alajuela costa rica
transport-montezuma-costa-rica-playa-potrero-costa-rica
transport-nosara-costa-rica-ocotal-costa-rica
transport-monteverde-costa-rica-penas-blancas-costa-rica
transport-nosara-costa-rica-playa-avellana-costa-rica
transport-nosara-costa-rica-playa-brasilito-costa-rica
transport-nosara-costa-rica-playa-flamingo-costa-rica
transport manuel antonio costa rica tortuguero costa rica
transport-arenal-costa-rica-penas-blancas-costa-rica
transport-jaco-hermosa-heradura-costa-rica-tamarindo-costa-rica
transport-nosara-costa-rica-playa-grande-costa-rica
transport-nosara-costa-rica-playa-herradura-costa-rica
transport-nosara-costa-rica-vara-blanca-costa-rica
transport-nuevo-arenal-costa-rica-tenorio-volcano-arena-costa-rica
transport-ocotal-costa-rica-playa-brasilito-costa-rica
transport arenal costa rica drake bay costa rica
transport-ocotal-costa-rica-playa-flamingo-costa-rica
transport nosara costa rica san jose costa rica
transport-ocotal-costa-rica-playa-grande-costa-rica
transport-ocotal-costa-rica-playa-herradura-costa-rica
transport-bali-north-indonesia-bali-north-indonesia
transport arenal costa rica san gerardo de dota costa rica
transport san jose costa rica tambor costa rica
transport jaco hermosa heradura costa rica puntarenas costa rica
transport-ocotal-costa-rica-playa-negra-costa-rica
transport-ocotal-costa-rica-puntarenas-costa-rica
transport-ocotal-costa-rica-quepos-costa-rica
transport-san-jose-costa-rica-tambor-costa-rica
transport-bali-center-indonesia-bali-center-indonesia
transport-ocotal-costa-rica-rincon-de-la-vieja-costa-rica
transport arenal costa rica playa brasilito costa rica
transport drake bay costa rica manuel antonio costa rica
transport-ocotal-costa-rica-tenorio-volcano-arena-costa-rica
transport arenal costa rica sierpe costa rica
transport-palo-verde-costa-rica-playa-hermosa-costa-rica
transport mal pais costa rica playa del coco costa rica
transport san jose costa rica san jose costa rica
transport-nosara-costa-rica-san-jose-costa-rica
transport-papagayo-gulf-costa-rica-playa-brasilito-costa-rica
transport-papagayo-gulf-costa-rica-playa-grande-costa-rica
transport-papagayo-gulf-costa-rica-playa-potrero-costa-rica
transport-guapiles-costa-rica-sjo-airport-alajuela-costa-rica
transport-bali-east-indonesia-bali-north-indonesia
transport manuel antonio costa rica playa flamingo costa rica
transport drake bay costa rica liberia costa rica
transport esterillo oeste costa rica sjo airport alajuela costa rica
transport palmar sur costa rica san jose costa rica
transport-halong-bay-vietnam-hanoi-vietnam
transport-papagayo-gulf-costa-rica-quepos-costa-rica
transport-papagayo-gulf-costa-rica-tilaran-costa-rica
transport-papagayo-gulf-costa-rica-vara-blanca-costa-rica
transport la paz waterfall costa rica sarapiqui costa rica
transport bocas del toro costa rica cahuita costa rica
transport-atenas-costa-rica-monteverde-costa-rica
transport-dominical-costa-rica-jaco-hermosa-heradura-costa-rica
transport-matapalo-guanacaste-costa-rica-tamarindo-costa-rica
transport-paquera-costa-rica-samara-costa-rica
transport-penas-blancas-costa-rica-playa-herradura-costa-rica
transport-playa-avellana-costa-rica-playa-flamingo-costa-rica
transport-liberia-costa-rica-playa-azul-costa-rica
transport flores santa elena guatemala lake peten itza guatemala
transport-playa-avellana-costa-rica-playa-herradura-costa-rica
transport arenal costa rica limon costa rica
transport-jaco-hermosa-heradura-costa-rica-samara-costa-rica
transport-monteverde-costa-rica-tilaran-costa-rica
transport-playa-avellana-costa-rica-playa-panama-costa-rica
transport-playa-avellana-costa-rica-rincon-de-la-vieja-costa-rica
transport-playa-avellana-costa-rica-samara-costa-rica
transport-puntarenas-costa-rica-sjo-airport-alajuela-costa-rica
transport arenal costa rica hermosa beach costa rica
transport cahuita costa rica tortuguero costa rica
transport arenal costa rica playa esterillos costa rica
transport dominical costa rica jaco hermosa heradura costa rica
transport manuel antonio costa rica sarapiqui costa rica
transport punta islita costa rica san jose costa rica
transport-playa-avellana-costa-rica-tenorio-volcano-arena-costa-rica
transport-playa-azul-costa-rica-playa-grande-costa-rica
transport-playa-azul-costa-rica-sjo-airport-alajuela-costa-rica
transport bajos del toro costa rica monteverde costa rica
transport san isidro del general costa rica uvita costa rica
transport-playa-azul-costa-rica-tamarindo-costa-rica
transport arenal costa rica hermosa beach costa rica
transport-playa-brasilito-costa-rica-playa-del-coco-costa-rica
transport atenas costa rica manuel antonio costa rica
transport monteverde costa rica penas blancas costa rica
transport-arenal-costa-rica-turrialba-costa-rica
transport-playa-brasilito-costa-rica-playa-herradura-costa-rica
transport-playa-brasilito-costa-rica-playa-panama-costa-rica
transport-playa-brasilito-costa-rica-puntarenas-costa-rica
transport matapalo guanacaste costa rica sjo airport alajuela costa rica
transport flores santa elena guatemala rio dulce guatemala
transport manuel antonio costa rica playa conchal costa rica
transport-playa-brasilito-costa-rica-samara-costa-rica
transport-playa-conchal-costa-rica-playa-panama-costa-rica
transport-matapalo-guanacaste-costa-rica-rincon-de-la-vieja-costa-rica
transport-playa-conchal-costa-rica-rincon-de-la-vieja-costa-rica
transport-manuel-antonio-costa-rica-playa-conchal-costa-rica
transport-manuel-antonio-costa-rica-playa-grande-costa-rica
transport-playa-conchal-costa-rica-samara-costa-rica
transport-playa-danta-costa-rica-rincon-de-la-vieja-costa-rica
transport-playa-del-coco-costa-rica-playa-herradura-costa-rica
transport-playa-del-coco-costa-rica-playa-negra-costa-rica
transport liberia costa rica palmar sur costa rica
transport-arenal-costa-rica-playa-azul-costa-rica
transport-jaco-hermosa-heradura-costa-rica-rincon-de-la-vieja-costa-rica
transport-manuel-antonio-costa-rica-matapalo-guanacaste-costa-rica
transport-playa-del-coco-costa-rica-punta-leona-costa-rica
transport-playa-del-coco-costa-rica-quepos-costa-rica
transport-playa-del-coco-costa-rica-tenorio-volcano-arena-costa-rica
transport-playa-flamingo-costa-rica-playa-herradura-costa-rica
transport-playa-flamingo-costa-rica-playa-panama-costa-rica
transport san jose costa rica san ramon costa rica
transport guapiles costa rica manuel antonio costa rica
transport mal pais costa rica uvita costa rica
transport manuel antonio costa rica playa potrero costa rica
transport mal pais costa rica playa flamingo costa rica
transport cartago costa rica manuel antonio costa rica
transport drake bay costa rica tortuguero costa rica
transport-golfito-costa-rica-uvita-costa-rica
transport-escazu-costa-rica-monteverde-costa-rica
transport-jaco-hermosa-heradura-costa-rica-playa-del-coco-costa-rica
transport-liberia-costa-rica-tilaran-costa-rica
transport-playa-flamingo-costa-rica-puntarenas-costa-rica
transport-playa-flamingo-costa-rica-samara-costa-rica
transport-playa-flamingo-costa-rica-sarapiqui-costa-rica
transport manuel antonio costa rica puntarenas costa rica
transport-liberia-costa-rica-puerto-caldera-costa-rica
transport-arenal-costa-rica-playa-brasilito-costa-rica
transport jaco hermosa heradura costa rica san gerardo de dota costa rica
transport-manuel-antonio-costa-rica-punta-islita-costa-rica
transport jaco hermosa heradura costa rica playa flamingo costa rica
transport playa herradura costa rica puntarenas costa rica
transport lima peru mancora peru
transport-playa-flamingo-costa-rica-tenorio-volcano-arena-costa-rica
transport-playa-grande-costa-rica-playa-herradura-costa-rica
transport-playa-grande-costa-rica-playa-panama-costa-rica
transport-playa-grande-costa-rica-playa-potrero-costa-rica
transport-playa-grande-costa-rica-san-jose-costa-rica
transport heredia costa rica san gerardo de dota costa rica
transport la paz waterfall costa rica mal pais costa rica
transport-liberia-costa-rica-playa-negra-costa-rica
transport-penas-blancas-costa-rica-san-jose-costa-rica
transport-playa-grande-costa-rica-sjo-airport-alajuela-costa-rica
transport-playa-grande-costa-rica-tamarindo-costa-rica
transport-playa-hermosa-costa-rica-playa-herradura-costa-rica
transport la antigua guatemala lanquin guatemala
transport trujillo peru trujillo peru
transport la paz waterfall costa rica puntarenas costa rica
transport-playa-brasilito-costa-rica-rincon-de-la-vieja-costa-rica
transport puerto jimenez costa rica tamarindo costa rica
transport-playa-hermosa-costa-rica-quepos-costa-rica
transport-playa-hermosa-costa-rica-tenorio-volcano-arena-costa-rica
transport-playa-junquillal-costa-rica-tamarindo-costa-rica
transport jaco hermosa heradura costa rica playa del coco costa rica
transport jaco hermosa heradura costa rica playa hermosa costa rica
transport-liberia-costa-rica-sarapiqui-costa-rica
transport cuenca ecuador cuenca ecuador
transport-nosara-costa-rica-rincon-de-la-vieja-costa-rica
transport-penas-blancas-costa-rica-tamarindo-costa-rica
transport-playa-junquillal-costa-rica-tenorio-volcano-arena-costa-rica
transport-playa-manzanillo-costa-rica-san-jose-costa-rica
transport-playa-manzanillo-costa-rica-sjo-airport-alajuela-costa-rica
transport mal pais costa rica quepos costa rica
transport-arenal-costa-rica-matapalo-costa-rica
transport aguas zarcas de san carlos costa rica sjo airport alajuela costa rica
transport mancora peru piura peru
transport cano negro costa rica san jose costa rica
transport-bagaces-costa-rica-sjo-airport-alajuela-costa-rica
transport-playa-palo-seco-costa-rica-tamarindo-costa-rica
transport-playa-panama-costa-rica-playa-potrero-costa-rica
transport-playa-panama-costa-rica-quepos-costa-rica
transport-playa-panama-costa-rica-rincon-de-la-vieja-costa-rica
transport-jaco-hermosa-heradura-costa-rica-nosara-costa-rica
transport playa brasilito costa rica samara costa rica
transport-manuel-antonio-costa-rica-playa-flamingo-costa-rica
transport-papagayo-gulf-costa-rica-playa-herradura-costa-rica
transport-playa-panama-costa-rica-san-jose-costa-rica
transport-playa-panama-costa-rica-tenorio-volcano-arena-costa-rica
transport-playa-potrero-costa-rica-san-jose-costa-rica
transport-poas-costa-rica-puntarenas-costa-rica
transport-puerto-caldera-costa-rica-punta-islita-costa-rica
transport arenal costa rica playa esterillos costa rica
transport montezuma costa rica playa flamingo costa rica
transport-liberia-airport-costa-rica-playa-azul-costa-rica
transport-mal-pais-costa-rica-playa-del-coco-costa-rica
transport-mal-pais-costa-rica-playa-potrero-costa-rica
transport-puerto-caldera-costa-rica-tamarindo-costa-rica
transport-puerto-viejo-de-limon-costa-rica-rincon-de-la-vieja-costa-rica
transport-puerto-viejo-de-limon-costa-rica-tamarindo-costa-rica
transport cano negro costa rica sarapiqui costa rica
transport golfito costa rica sierpe costa rica
transport-manuel-antonio-costa-rica-ocotal-costa-rica
transport panajachel guatemala quetzaltenango guatemala
transport-chichicastenango-guatemala-la-antigua-guatemala
transport-manuel-antonio-costa-rica-turrialba-costa-rica
transport puerto jimenez costa rica tambor costa rica
transport-manuel-antonio-costa-rica-playa-avellana-costa-rica
transport-playa-brasilito-costa-rica-tenorio-volcano-arena-costa-rica
transport sixaola costa rica sjo airport alajuela costa rica
transport palmar sur costa rica san jose costa rica
transport cano negro costa rica sjo airport alajuela costa rica
transport bajos del toro costa rica mal pais costa rica
transport-bagaces-costa-rica-tenorio-volcano-arena-costa-rica
transport-playa-conchal-costa-rica-san-jose-costa-rica
transport-punta-islita-costa-rica-san-jose-costa-rica
transport-rincon-de-la-vieja-costa-rica-sarapiqui-costa-rica
transport jaco hermosa heradura costa rica puerto viejo de limon costa rica
transport heredia costa rica nuevo arenal costa rica
transport copan ruinas guatemala la antigua guatemala
transport-liberia-costa-rica-playa-coyote-costa-rica
transport-la-antigua-guatemala-lanquin-guatemala
transport puerto viejo de limon costa rica siquirres costa rica
transport-papagayo-gulf-costa-rica-tenorio-volcano-arena-costa-rica
transport arenal costa rica turrialba costa rica
transport la paz waterfall costa rica uvita costa rica
transport nuevo arenal costa rica san jose costa rica
transport manuel antonio costa rica matapalo guanacaste costa rica
transport-playa-azul-costa-rica-san-jose-costa-rica
transport-samara-costa-rica-san-carlos-panama
transport-samara-costa-rica-sarapiqui-costa-rica
transport-samara-costa-rica-uvita-costa-rica
transport-tamarindo-costa-rica-uvita-costa-rica
transport-monteverde-costa-rica-ocotal-costa-rica
transport-liberia-costa-rica-puerto-viejo-de-limon-costa-rica
transport arenal costa rica sarchi costa rica
transport playa grande costa rica san jose costa rica
transport monteverde costa rica san gerardo de dota costa rica
transport-Chincha-peru-lima-peru
transport-penas-blancas-costa-rica-rincon-de-la-vieja-costa-rica
transport-playa-flamingo-costa-rica-puerto-caldera-costa-rica
transport-culebra-bay-costa-rica-papagayo-gulf-costa-rica
transport guapiles costa rica san gerardo de dota costa rica
transport lima peru mancora peru
transport montezuma costa rica playa carrillo costa rica
transport heredia costa rica tenorio volcano arena costa rica
transport manzanillo costa rica san jose costa rica
transport garza (nosara) costa rica monteverde costa rica
transport-playa-esterillos-costa-rica-san-jose-costa-rica
transport bocas town panama david panama
transport matapalo guanacaste costa rica puntarenas costa rica
transport dominical costa rica puerto viejo de limon costa rica
transport heredia costa rica mal pais costa rica
transport jaco hermosa heradura costa rica samara costa rica
transport manuel antonio costa rica ocotal costa rica
transport-liberia-costa-rica-limon-costa-rica
transport-manuel-antonio-costa-rica-playa-potrero-costa-rica
transport-ocotal-costa-rica-playa-avellana-costa-rica
transport-playa-flamingo-costa-rica-playa-hermosa-costa-rica
transport naranjo costa rica sjo airport alajuela costa rica
transport jaco hermosa heradura costa rica ojochal playa tortugua ventana costa rica
transport puerto viejo de limon costa rica san ramon costa rica
transport san jose costa rica sixaola costa rica
transport manuel antonio costa rica playa grande costa rica
transport dominical costa rica san isidro del general costa rica
transport-bagaces-costa-rica-rincon-de-la-vieja-costa-rica
transport-jaco-hermosa-heradura-costa-rica-playa-flamingo-costa-rica
transport-jaco-hermosa-heradura-costa-rica-playa-hermosa-costa-rica
transport-mal-pais-costa-rica-punta-islita-costa-rica
transport-manuel-antonio-costa-rica-tilaran-costa-rica
transport-playa-conchal-costa-rica-tenorio-volcano-arena-costa-rica
transport-playa-grande-costa-rica-puntarenas-costa-rica
transport puerto viejo de limon costa rica turrialba costa rica
transport cartago costa rica san gerardo de dota costa rica
transport-playa-negra-costa-rica-tamarindo-costa-rica
transport drake bay costa rica puerto jimenez costa rica
transport san gerardo de dota costa rica san ramon costa rica
transport dominical costa rica heredia costa rica
transport playa conchal costa rica puntarenas costa rica
transport limon costa rica sarapiqui costa rica
transport mal pais costa rica matapalo guanacaste costa rica
transport cienaga de zapata cuba havana cuba
transport copan ruinas guatemala flores santa elena guatemala
transport-manzanillo-costa-rica-monteverde-costa-rica
transport heredia costa rica playa herradura costa rica
transport lima peru piura peru
transport-liberia-costa-rica-playa-herradura-costa-rica
transport flores santa elena guatemala rio dulce guatemala
transport arenal costa rica golfito costa rica
transport nosara costa rica san jose costa rica
transport puerto viejo de limon costa rica san gerardo de dota costa rica
transport hermosa beach costa rica tamarindo costa rica
transport-playa-conchal-costa-rica-playa-del-coco-costa-rica
transport-playa-conchal-costa-rica-playa-herradura-costa-rica
transport cano blanco costa rica sarapiqui costa rica
transport quepos costa rica uvita costa rica
transport heredia costa rica uvita costa rica
transport montezuma costa rica puntarenas costa rica
transport san cristobal ecuador san cristobal ecuador
transport-bahia-salinas-costa-rica-tamarindo-costa-rica
transport-mal-pais-costa-rica-papagayo-gulf-costa-rica
transport-david-panama-santa-catalina-panama
transport atenas costa rica puerto viejo de limon costa rica
transport-palo-verde-costa-rica-tenorio-volcano-arena-costa-rica
transport cano negro costa rica tenorio volcano arena costa rica
transport panama city panama santa catalina panama
transport arenal costa rica tambor costa rica
transport el valle de anton panama gamboa panama
transport arequipa peru paracas peru
transport-papagayo-gulf-costa-rica-samara-costa-rica
transport-arenal-costa-rica-playa-coyote-costa-rica
transport-montezuma-costa-rica-tenorio-volcano-arena-costa-rica
transport-playa-conchal-costa-rica-punta-islita-costa-rica
transport matapalo guanacaste costa rica puerto caldera costa rica
transport playa herradura costa rica samara costa rica
transport bocas del toro costa rica manuel antonio costa rica
transport playa conchal costa rica sarapiqui costa rica
transport-montezuma-costa-rica-playa-panama-costa-rica
transport-nosara-costa-rica-playa-panama-costa-rica
transport-nosara-costa-rica-tenorio-volcano-arena-costa-rica
transport bajos del toro costa rica matapalo guanacaste costa rica
transport el valle de anton panama pedasi panama
transport punta leona costa rica san jose costa rica
transport cayo coco cayo guillermo cuba vedado cuba
transport playa esterillos costa rica san jose costa rica
transport arenal costa rica manzanillo costa rica
transport limon costa rica tambor costa rica
transport-bagaces-costa-rica-matapalo-guanacaste-costa-rica
transport puerto viejo de limon costa rica sixaola costa rica
transport nosara costa rica tortuguero costa rica
transport cartago costa rica dominical costa rica
transport san gerardo de dota costa rica tortuguero costa rica
transport-playa-panama-costa-rica-tamarindo-costa-rica
transport nosara costa rica san rafael de puriscal costa rica
transport cartago costa rica jaco hermosa heradura costa rica
transport la paz waterfall costa rica rincon de la vieja costa rica
transport mal pais costa rica san ramon costa rica
transport playa herradura costa rica turrialba costa rica
transport playa conchal costa rica poas costa rica
transport cano blanco costa rica sjo airport alajuela costa rica
transport dominical costa rica samara costa rica
transport playa carrillo costa rica sierpe costa rica
transport-bagaces-costa-rica-playa-del-coco-costa-rica
transport-playa-avellana-costa-rica-punta-islita-costa-rica
transport-playa-hermosa-costa-rica-puntarenas-costa-rica
transport-rincon-de-la-vieja-costa-rica-tambor-costa-rica
transport mal pais costa rica papagayo gulf costa rica
transport manuel antonio costa rica playa brasilito costa rica
transport cienfuegos cuba miramar cuba
transport guatemala city guatemala huehuetenango guatemala
transport dominical costa rica pavones costa rica
transport montezuma costa rica palo verde costa rica
transport chichicastenango guatemala lake atitlan guatemala
transport cano negro costa rica playa hermosa costa rica
transport cahuita costa rica heredia costa rica
transport-bajos-del-toro-costa-rica-liberia-costa-rica
transport-jaco-hermosa-heradura-costa-rica-playa-grande-costa-rica
transport-montezuma-costa-rica-playa-flamingo-costa-rica
transport-coban-guatemala-guatemala-city-guatemala
transport nosara costa rica playa flamingo costa rica
transport playa del coco costa rica tambor costa rica
transport arenal costa rica golfito costa rica
transport manzanillo costa rica monteverde costa rica
transport cartago costa rica puerto viejo de limon costa rica
transport heredia costa rica puerto caldera costa rica
transport-playa-avellana-costa-rica-playa-del-coco-costa-rica
transport-playa-grande-costa-rica-playa-hermosa-costa-rica
transport playa flamingo costa rica samara costa rica
transport-heredia-costa-rica-liberia-costa-rica
transport jaco hermosa heradura costa rica nuevo arenal costa rica
transport la paz waterfall costa rica san gerardo de dota costa rica
transport jaco hermosa heradura costa rica rincon de la vieja costa rica
transport mal pais costa rica playa panama costa rica
transport bocas del toro costa rica liberia costa rica
transport cahuita costa rica jaco hermosa heradura costa rica
transport mal pais costa rica nicoya costa rica
transport guapiles costa rica tortuguero costa rica
transport las terrazas soroa cuba trinidad cuba
transport cartago costa rica heredia costa rica
transport mal pais costa rica playa hermosa costa rica
transport playa herradura costa rica puerto jimenez costa rica
transport cienaga de zapata cuba cienfuegos cuba
transport la antigua guatemala purulha guatemala
transport coban guatemala sayaxche guatemala
transport-arenal-costa-rica-playa-junquillal-costa-rica
transport-bagaces-costa-rica-playa-brasilito-costa-rica
transport-la-paz-waterfall-costa-rica-liberia-costa-rica
transport-nosara-costa-rica-punta-islita-costa-rica
transport-sjo-airport-alajuela-costa-rica-tilaran-costa-rica
transport monterrico guatemala santiago atitlan guatemala
transport jaco hermosa heradura costa rica puntarenas costa rica
transport siquirres costa rica turrialba costa rica
transport mal pais costa rica penas blancas costa rica
transport sarapiqui costa rica vara blanca costa rica
transport ojochal playa tortugua ventana costa rica puerto jimenez costa rica
transport puntarenas costa rica san gerardo de dota costa rica
transport-liberia-costa-rica-turrialba-costa-rica
transport-ocotal-costa-rica-playa-conchal-costa-rica
transport-playa-avellana-costa-rica-playa-hermosa-costa-rica
transport-playa-del-coco-costa-rica-playa-flamingo-costa-rica
transport-boquete-panama-paso-canoas-costa-rica
transport jaco hermosa heradura costa rica san ramon costa rica
transport escazu costa rica jaco hermosa heradura costa rica
transport-playa-hermosa-costa-rica-tilaran-costa-rica
transport camaguey cuba veradero cuba
transport heredia costa rica playa hermosa costa rica
transport-mal-pais-costa-rica-playa-flamingo-costa-rica
transport-monteverde-costa-rica-playa-manzanillo-costa-rica
transport-playa-carrillo-costa-rica-rincon-de-la-vieja-costa-rica
transport-atenas-costa-rica-tamarindo-costa-rica
transport bocas del toro costa rica manzanillo costa rica
transport dangriga belize placencia village belize
transport-playa-del-coco-costa-rica-tambor-costa-rica
transport puerto jimenez costa rica san gerardo de rivas costa rica
transport almirante panama cerro punta panama
transport san vito costa rica uvita costa rica
transport siquirres costa rica uvita costa rica
transport puerto jimenez costa rica tortuguero costa rica
transport escuintla guatemala panajachel guatemala
transport punta leona costa rica sierpe costa rica
transport bajos del toro costa rica uvita costa rica
transport-playa-avellana-costa-rica-puntarenas-costa-rica
transport san vito costa rica sjo airport alajuela costa rica
transport chichicastenango guatemala la antigua guatemala
transport nosara costa rica nuevo arenal costa rica
transport trinidad cuba vinales cuba
transport flores santa elena guatemala sayaxche guatemala
transport-bahia-salinas-costa-rica-nuevo-arenal-costa-rica
transport montezuma costa rica nicoya costa rica
transport-heredia-costa-rica-papagayo-gulf-costa-rica
transport-playa-conchal-costa-rica-puntarenas-costa-rica
transport-playa-del-coco-costa-rica-playa-grande-costa-rica
transport-samara-costa-rica-san-ramon-costa-rica
transport manuel antonio costa rica san vito costa rica
transport tamarindo costa rica tortuguero costa rica
transport-dominical-costa-rica-nosara-costa-rica
transport-jaco-hermosa-heradura-costa-rica-ocotal-costa-rica
transport-matapalo-guanacaste-costa-rica-san-jose-costa-rica
transport sjo airport alajuela costa rica tenorio volcano arena costa rica
transport-cusco-peru-pisco-peru
transport almirante panama david panama
transport-cusco-peru-trujillo-peru
transport-sjo-airport-alajuela-costa-rica-turrialba-costa-rica
transport-chachapoyas-peru-lima-peru
transport-la-paz-bolivia-lima-peru
transport-lima-peru-piura-peru
transport-almirante-panama-paso-canoas-costa-rica
transport-lima-peru-tumbes-peru
transport-almirante-panama-sixaola-costa-rica
transport-heho-airport-heh-myanmar-yangon-airport-rgn-myanmar
transport-arenal-costa-rica-playa-grande-costa-rica
transport-palmar-sur-costa-rica-sjo-airport-alajuela-costa-rica
transport-almirante-panama-bocas-town-panama
transport-almirante-panama-isla-colon-panama
transport-boquete-panama-sixaola-costa-rica
transport-david-panama-sixaola-costa-rica
transport-liberia-costa-rica-nuevo-arenal-costa-rica
transport-liberia-costa-rica-tenorio-volcano-arena-costa-rica
transport-bali-east-indonesia-bali-south-indonesia
transport playa conchal costa rica san jose costa rica
transport-boca-chica-panama-boquete-panama
transport-puerto-viejo-de-limon-costa-rica-sarapiqui-costa-rica
transport coban guatemala la antigua guatemala
transport-montezuma-costa-rica-samara-costa-rica
transport jose marti airport hav cuba miramar cuba
transport manuel antonio costa rica tambor costa rica
transport private costa rica private costa rica
transport-yangon-airport-rgn-myanmar-yangon-myanmar
transport-bagan-myanmar-nyaung-u-airport-nyu-myanmar
transport-ica-peru-nazca-peru
transport-nyaung-u-airport-nyu-myanmar-yangon-airport-rgn-myanmar
transport-arequipa-peru-ica-peru
transport-arequipa-peru-paracas-peru
transport-arequipa-peru-puno-peru
transport-cajamarca-peru-lima-peru
transport-bocas-town-panama-sjo-airport-alajuela-costa-rica
transport-chiclayo-peru-lima-peru
transport-chiclayo-peru-piura-peru
transport-huaraz-peru-lima-peru
transport-lima-peru-nazca-peru
transport-bajos-del-toro-costa-rica-heredia-costa-rica
transport-ica-peru-pisco-peru
transport-paracas-peru-pisco-peru
transport-manuel-antonio-costa-rica-papagayo-gulf-costa-rica
transport-sarapiqui-costa-rica-turrialba-costa-rica
transport-la-paz-waterfall-costa-rica-turrialba-costa-rica
transport liberia costa rica san jose costa rica
transport-jaco-hermosa-heradura-costa-rica-turrialba-costa-rica
transport manuel antonio costa rica nosara costa rica
transport-quepos-costa-rica-turrialba-costa-rica
transport-arequipa-peru-chivay-peru
transport arenal costa rica playa del coco costa rica
transport-chivay-peru-puno-peru
transport-samara-costa-rica-sjo-airport-alajuela-costa-rica
transport-playa-hermosa-costa-rica-playa-potrero-costa-rica
transport-guatemala-city-guatemala-la-antigua-guatemala
transport-guapiles-costa-rica-sarapiqui-costa-rica
transport la paz waterfall costa rica manuel antonio costa rica
transport-rincon-de-la-vieja-costa-rica-tamarindo-costa-rica
transport panama city panama panama city panama
transport-dominical-costa-rica-turrialba-costa-rica
transport arenal costa rica nosara costa rica
transport dominical costa rica mal pais costa rica
transport banos ecuador quito ecuador
transport-montezuma-costa-rica-playa-del-coco-costa-rica
transport-flores-santa-elena-guatemala-hopkins-belize
transport arenal costa rica guapiles costa rica
transport arenal costa rica vara blanca costa rica
transport-arenal-costa-rica-bagaces-costa-rica
transport manuel antonio costa rica tambor costa rica
transport-mandalay-airport-mdl-myanmar-yangon-airport-rgn-myanmar
transport-mandalay-airport-mdl-myanmar-mandalay-myanmar
transport-mandalay-airport-mdl-myanmar-nyaung-u-airport-nyu-myanmar
transport private costa rica private costa rica
transport-sierpe-costa-rica-turrialba-costa-rica
transport-flores-santa-elena-guatemala-guatemala-city-guatemala
transport manuel antonio costa rica puerto viejo de limon costa rica
transport-tamarindo-costa-rica-tamarindo-costa-rica
transport-monteverde-costa-rica-playa-brasilito-costa-rica
transport-palmar-sur-costa-rica-turrialba-costa-rica
transport-thandwe-airport-snw-myanmar-yangon-airport-rgn-myanmar
transport-rincon-de-la-vieja-costa-rica-turrialba-costa-rica
transport-bagan-myanmar-heho-myanmar
transport-arenal-costa-rica-siquirres-costa-rica
transport guatemala city guatemala quetzaltenango guatemala
transport-playa-del-coco-costa-rica-turrialba-costa-rica
transport-playa-hermosa-costa-rica-turrialba-costa-rica
transport-playa-panama-costa-rica-turrialba-costa-rica
transport-tamarindo-costa-rica-turrialba-costa-rica
transport-ambergris-caye-belize-belmopan-belize
transport-playa-flamingo-costa-rica-turrialba-costa-rica
transport-manuel-antonio-costa-rica-nuevo-arenal-costa-rica
transport arenal costa rica dominical costa rica
transport-playa-grande-costa-rica-turrialba-costa-rica
transport-ambergris-caye-belize-corozal-belize
transport-montezuma-costa-rica-playa-conchal-costa-rica
transport guapiles costa rica sarapiqui costa rica
transport-montezuma-costa-rica-quepos-costa-rica
transport-hermosa-beach-costa-rica-mal-pais-costa-rica
transport-ambergris-caye-belize-orange-walk-belize
transport-belmopan-belize-caye-caulker-belize
transport-ocotal-costa-rica-playa-carrillo-costa-rica
transport-ocotal-costa-rica-samara-costa-rica
transport-ocotal-costa-rica-sjo-airport-alajuela-costa-rica
transport-papagayo-gulf-costa-rica-playa-carrillo-costa-rica
transport-playa-carrillo-costa-rica-playa-del-coco-costa-rica
transport-dangriga-belize-placencia-village-belize
transport-ambergris-caye-belize-placencia-village-belize
transport-quepos-costa-rica-tambor-costa-rica
transport-belize-city-belize-belmopan-belize
transport-samara-costa-rica-turrialba-costa-rica
transport-belize-city-belize-dangriga-belize
transport-san-jose-costa-rica-siquirres-costa-rica
transport-sarapiqui-costa-rica-siquirres-costa-rica
transport-playa-carrillo-costa-rica-san-jose-costa-rica
transport-nosara-costa-rica-turrialba-costa-rica
transport-cahuita-costa-rica-sarapiqui-costa-rica
transport-belize-city-belize-melchaor-de-mencos-guatemala
transport-nicoya-costa-rica-turrialba-costa-rica
transport-belmopan-belize-flores-santa-elena-guatemala
transport-punta-islita-costa-rica-turrialba-costa-rica
transport lima peru tumbes peru
transport-limon-costa-rica-turrialba-costa-rica
transport-puerto-viejo-de-limon-costa-rica-turrialba-costa-rica
transport monteverde costa rica playa carrillo costa rica
transport-arenal-costa-rica-rincon-de-la-vieja-costa-rica
transport-arequipa-peru-iquitos-peru
transport-calama-chile-santiago-chile
transport-cusco-peru-iquitos-peru
transport monteverde costa rica playa esterillos costa rica
transport-heho-airport-heh-myanmar-nyaung-u-airport-nyu-myanmar
transport-kalaw-myanmar-heho-airport-heh-myanmar
transport-belize-city-belize-punta-gorda-belize
transport-dangriga-belize-hopkins-belize
transport-san-isidro-del-general-costa-rica-sjo-airport-alajuela-costa-rica
transport manuel antonio costa rica ojochal playa tortugua ventana costa rica
transport arenal costa rica playa carrillo costa rica
transport-kalaw-myanmar-nyaungshwe-myanmar
transport-placencia-village-belize-punta-gorda-belize
transport-mal-pais-costa-rica-nuevo-arenal-costa-rica
transport manuel antonio costa rica vara blanca costa rica
transport-liberia-costa-rica-playa-grande-costa-rica
transport almirante panama bocas town panama
transport-tamarindo-costa-rica-tenorio-volcano-arena-costa-rica
transport-almirante-panama-boquete-panama
transport playa flamingo costa rica san jose costa rica
transport hermosa beach costa rica manuel antonio costa rica
transport montezuma costa rica san jose costa rica
transport heredia costa rica puerto viejo de limon costa rica
Mitsubishi Montero Superior
transport-rincon-de-la-vieja-costa-rica-samara-costa-rica
transport panama city panama playa blanca panama
transport monteverde costa rica playa brasilito costa rica
transport puerto viejo de limon costa rica sarapiqui costa rica
transport-lima-peru-puno-peru
transport-la-paz-waterfall-costa-rica-monteverde-costa-rica
transport tamarindo costa rica tambor costa rica
transport-jaco-hermosa-heradura-costa-rica-playa-conchal-costa-rica
transport punta islita costa rica sjo airport alajuela costa rica
transport sjo airport alajuela costa rica sjo airport alajuela costa rica
transport playa conchal costa rica sjo airport alajuela costa rica
transport-playa-flamingo-costa-rica-rincon-de-la-vieja-costa-rica
transport samara costa rica tamarindo costa rica
transport-nazca-peru-nazca-peru
transport-arenal-costa-rica-bocas-town-panama
transport escazu costa rica manuel antonio costa rica
transport-bocas-town-panama-cahuita-costa-rica
transport-bocas-town-panama-manzanillo-costa-rica
transport-bocas-town-panama-san-jose-costa-rica