Rancho Margot se encuentra a la orilla del lago Arenal, con ríos y arroyos que fluyen a través de la propiedad y justo a los pies de la Reserva Bosque Eterno de los Niños, uno de los más famosos proyectos de conservación de Costa Rica.
Featured in:
Great for Families, Cabins and Villas, Eco Lodges, Sustainable, Farm Hotel, Isolated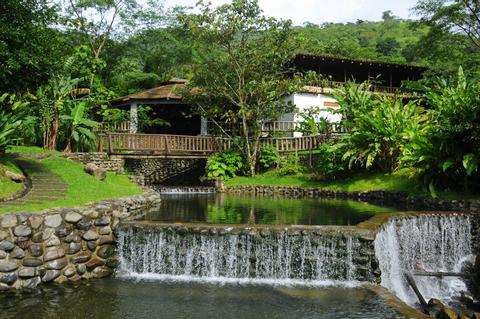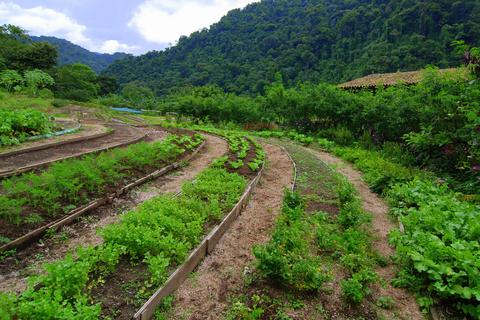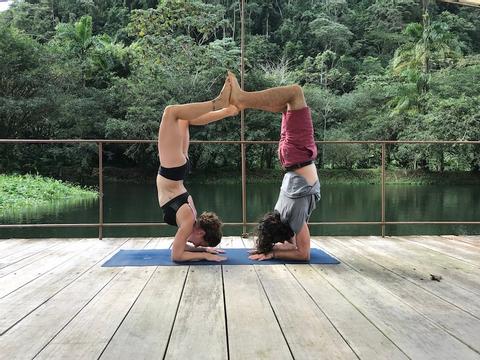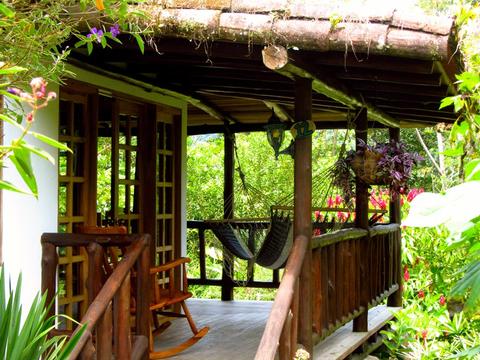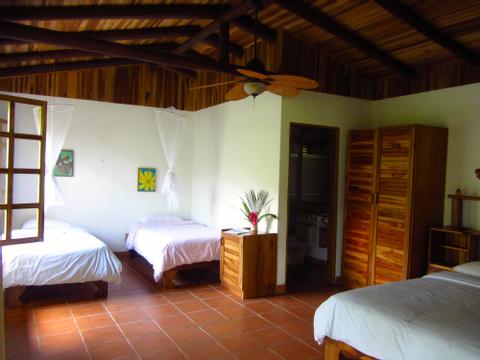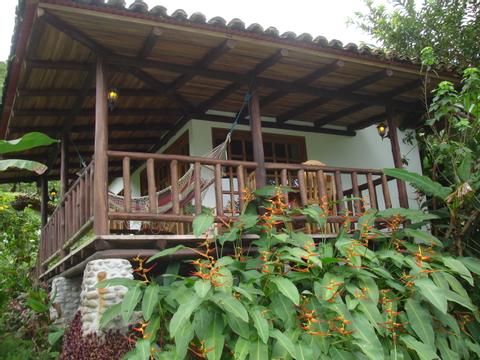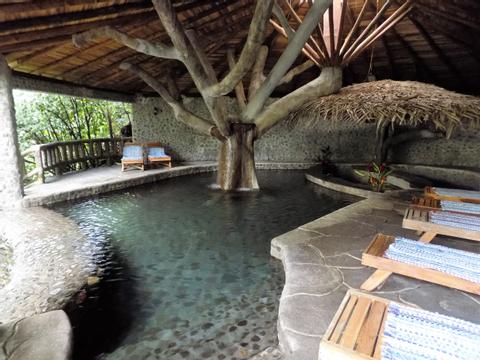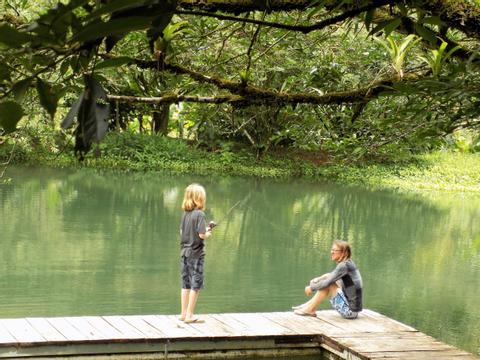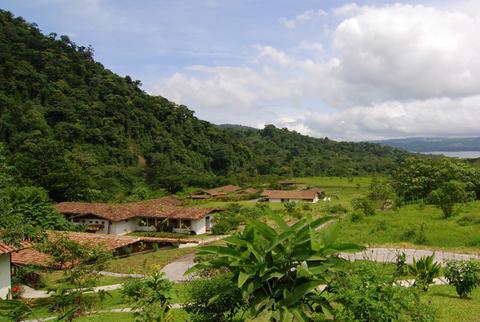 3:00 p.m. check in
11:00 a.m. check out
Free Breakfast
Restaurant in Hotel
Swimming Pool
Wireless Internet
Attractions & Sites
27 km
34 km
9 km
61 km
Rancho Margot es propiedad de la familia Sostheim quienes han trabajado incansablemente para desarrollar este lugar como uno de los más avanzados, sostenible y autosuficientes proyectos de turismo en Costa Rica. Más allá de las prácticas sostenibles del hotel Rancho Margot, también es líder en la conservación y acordó, con la Liga de Conservación Monteverde, crear la Estación de guarda parques Rancho Margot, para El Bosque Eterno de los Niños.
La Misión de Rancho Margot es ser reconocidos como el mejor rancho en funcionamiento, en temas de conservación, educación y trabajo-aventura en Latinoamérica, proporcionando conocimientos a los visitantes a través de actividades educativas y prácticas sostenibles para tener un mundo mejor para las generaciones futuras.
Más allá del hotel, restaurante y lugares de interés turístico disponibles en Rancho Margot, hay una granja lechera funcionando al 100%, granja porcina, granja avícola, jardín de frutas y vegetales orgánicos, jardín de plantas medicinales, un bio-digestor responsable de generar gas natural para la granja, así como una generador de energía hidroeléctrica, responsable de cubrir las necesidades de energía de la granja.
Rancho Margot cuenta con dos paquetes disponibles:
Paquete Experience: incluye hospedaje, tres comidas y dos clases de yoga diariamente, un tour guiado de Rancho Margot y acceso a los senderos privados del hotel.
Paquete Explore: incluye hosepdaje y un tour guiado de Rancho Margot únicamente.
More Property Amenities
Niñera
Balcón
Bar
Desayuno Disponible
Servicio de Cafê
Salas de Conferencia
Cambio de Moneda
Abanico
Sala de Juegos
Jardines
Hamacas
Senderos
Aguas Termales
Agua Caliente
Internet
Vista al Bosque
Piscina para Niños
Vista al Lago
Lavandería
Masage
Mini Refrigerador
Parqueo Privado
Vista al Río
Bar Húmedo
Lecciones de Yoga
Colección de Videos
Accommodations
3 Night Experience Package- Bungalow
Sleeps 4
2 Night Experience Package- Bungalow
Sleeps 4
Abanico
Agua Caliente
Internet Inalámbrico
Terraza
Bungalow - Explore Package
Sleeps 4
Abanico
Agua Caliente
Internet Inalámbrico
Terraza
Feedback from Travelers
The ranch exceeded my expectations. So relaxing and amazing. Food was delicious and plentiful. I see this as an annual solo retreat.
The food was very good and fresh. The staff were all very helpful. The room could use a little more light and a screen in the bathroom window. We thought that the tour of the ranch was very informative and gave us a great understanding of how the ranch worked and the information about the species living on the grounds was great.
We meet the owner, very friendly. Absolutely loved this place and the food! Will definitely go back and visit again. Great concept.
Similar Hotels