Bahía Drake Costa Rica
Bahía Drake, se localiza en la parte norte de la Península de Osa, es un paraíso para aquellos en busca de aventura. Fue nombrada en honor a Sr. Francis Drake, quien se creía que se había aventurado en esta zona a finales del siglo XVI.
Bahía Drake Costa Rica
South Pacific, Costa Rica, Centroamérica
Con dispersos alojamientos, la Bahía Drake es el lugar ideal de vacaciones para aquellos que desean relajarse y escapar de todo. Si, después de haber llegado, usted decide que el aislamiento es demasiado, la zona rústica en torno a la bahía ofrece una gran variedad de actividades a su disposición. Esto incluyen el buceo, natación, "snorkeling", kayak, paseos a caballo, excursiones (Parque Nacional Corcovado), pesca deportiva, observación de aves o explorar las millas de desierto de la magnífica costa.
La travesía para llegar a la Bahía de Drake es una aventura por sí sola. De Palmar Norte, diríjase hacia el Sur unos 15 km hacia la localidad de Sierpe. Los taxis y autobuses salen varias veces por día y son los dos métodos más convenientes para hacer la conexión. Una vez en Sierpe, puede tomar un paseo por el río Sierpe en un taxi acuático o un bote. Las dos horas de viaje por el río pueden darle la impresión de cómo era el área cuando el Sr. Francisco Drake aun la transitaba. Muy cerca de la ciudad de Bahía Drake, se encuentra un pequeño aeropuerto, con vuelos directos desde y hacia San Jose, con una duración de 45 minutos, es un servicio brindado diariamente.
El acceso a la bahía es posible con la ayuda del camino de tierra durante la estación seca, sin embargo, algunos de los puntos más memorables y escénicos solo se pueden observar en bote. Las inundaciones pueden causar que la carretera que conduce a Drake sea imposible de atravesar, por lo que dependiendo de la temporada, puede suceder que su vehículo de alquiler no sea capaz de llegar hasta Sierpe. Los taxis acuáticos son la forma más común de transporte y ofrecerán a los vacacionistas un precio bastante cómodo.
Bahía Drake está situada a 20 millas (32 km) al suroeste de Palmar. La entrada más cercana al Parque Nacional Corcovado es San Pedrillo, situado al sur 10 millas (16 km) a lo largo de la línea de palmeras y la brillante costa. Después de pagar la entrada al parque, los excursionistas pueden disfrutar de los diversos senderos que se encuentran en este parque protegido, y descubrir por qué esta zona es tan rica en bosques tropicales y vida silvestre, es muy asombroso.
Dos zonas protegidas terminan en el parque nacional de Corcovado al sudoeste de Drake. Protegen una variedad de playas y bosques tropicales, 1235 acres (500 hectáreas) es lo que comprende el Refugio Nacional de Vida Silvestre Punta Río Claro al sur de la pequeña ciudad de Agujitas. Más hacia el sur a lo largo de la costa se encuentra la Reserva Biológica Campanario, que ofrece cursos en Ecología Neo tropical y muchos alojamientos rústicos.
Bahía Drake es también el punto de partida hacia la deshabitada Isla del Caño y la Reserva Biológica Isla del Caño. Esta isla es uno de los sitios más populares y prestigiosos para el buceo y el snorkeling. La isla tiene indicios de antiguas civilizaciones precolombinas que moldearon las famosas piedras esféricas que por ejemplo se encuentren en Monumento Nacional Guayabo.
Actualmente no existen cajeros automáticos ni bancos en la Bahía de Drake.
Get your Perfect Vacation!
Free Custom Vacation Planning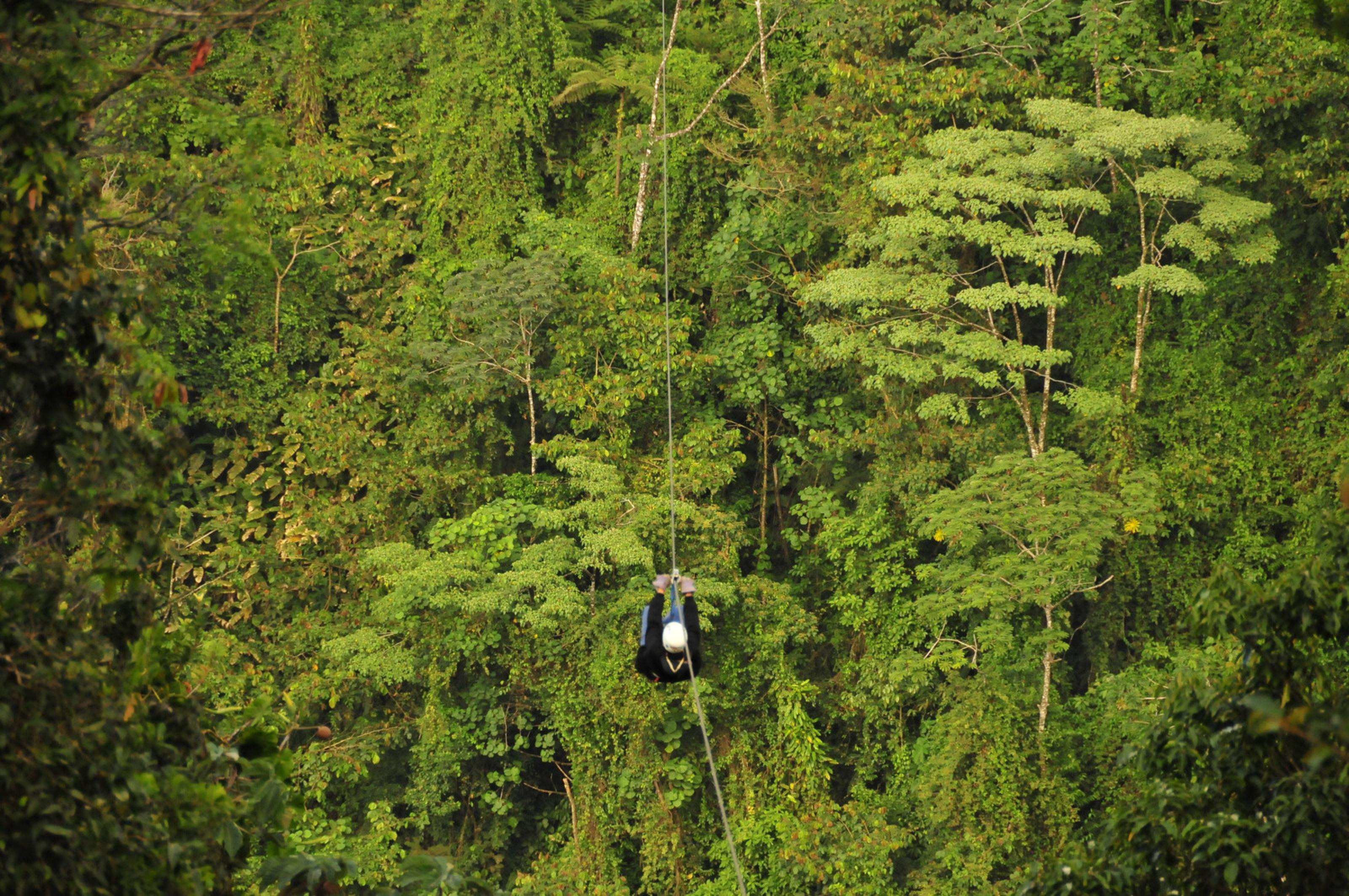 Is Your Planning Service Free?
Yes! The rates are the same if you book directly with the hotels and tours. We offer the additional value of an expert planner to ensure your trip is perfect.
How Does Your Service Work?
We listen to your vision for your trip and ensure that your experience exceeds all of your expectations. Think of us as the "Zappos of Travel." We do more than book your reservations — we take a holistic approach and create seamless plans.
Can I Trust You?
We have planned thousands of vacations for people just like you. Our mission to redefine and simplify travel planning began in 2006 in Costa Rica, and it continues to this very moment. With over a decade of travel planning experience, we are confident that we can craft your perfect vacation for free.
A great place to see Costa Rican wildlife without any crowds
Drake Bay was a wonderful representation of the natural wonders of Costa Rica. We enjoyed the jungle, the ocean and the river. It is a long day of travel.
Beautiful Great staff Unspoiled Great dogs
The area is very rustic. The power goes out and the wifi is sketchy but it has raw beauty.
Drake Bay was definitely in the rain forest! We saw animals daily!
LOVED this place Las Caletas Lodge was amazing in every way possible ! we did the Cano Island snorkelling and Sirena Trek both of these I would recommend to anyone going to Drake Bay . we hiked along the coast as well very enjoyable time and relaxing
The boat trip to the frigate and brown booby rookery and then up the Sierpe River was wonderful, and Jorge was a very good guide. It was here that we saw the 4th species of Costa Rican monkey...a band of squirrel monkeys (we'd seen the other 3 along the R. Frio).
We loved being off the grid, swimming and boating in the South Pacific, sighting birds at sunrise. People were very very kind and beautiful to get to know. Pura Vida, indeed!
We did the Corcovodo National park hike and the Cano Island snorkeling tour and really enjoyed both. They were both offered by Pirate's Cove. We heard amazing things about the offered night hike as well and wish we had gone on that too.
Grigo Kurt's Best fresh seafood! Bug Lady gave great night tour! Aaron Binya great tubing experience! Not at all touristy! As real as it gets.
Food at Jinetes de Osa was terrific and there was a lot of it.
We would highly recommend the Sirena tour at Corcovado Park. We love wildlife and the OSA peninsula is a fantastic place for wildlife lovers.
Everyone was friendly and welcoming. I loved the experience at Drake Bay.
We had some meals at the hotel and a very good meal at a restaurant next to the supermarket up on the left as you go up the hill. Can't remember its name!
Beautiful area. Lots of wildlife. Loved our stay here.
Really beautiful area. Great birding and great guides to help find all those beautiful birds and monkeys and crocodiles! Could have used more time here as well.
This was the other highlight of our trip. I really wished we had skipped Manuel Antonio and spent extra time here! You can easily spent 3-4 days exploring the area and jungle. I loved getting here, the hotel and the wildness of the jungle. We saw spider monkeys, scarlet macaws and an ethereal, almost spiritual encounter with the Blue Morphos butterfly. Our guide told us that when a Blue Morphos flies close to you- it's a good omen. And that's how we ended our wonderful journey in Costa Rica.
I will think of this place every day for a long time. A dream come true. Met and surpassed my expectations. I wish we had stayed there much longer. Remote, wild, friendly, bursting with wildlife and surf and jungle. Many secluded beaches all to ourselves. Great hiking. Great nature guides. We were planning our next trip there on the second day!
Excellent for nature lovers, but amenities are very limited.
Great. Great diving - biggg fish and sharks - La Sirena
Bahía Drake Costa Rica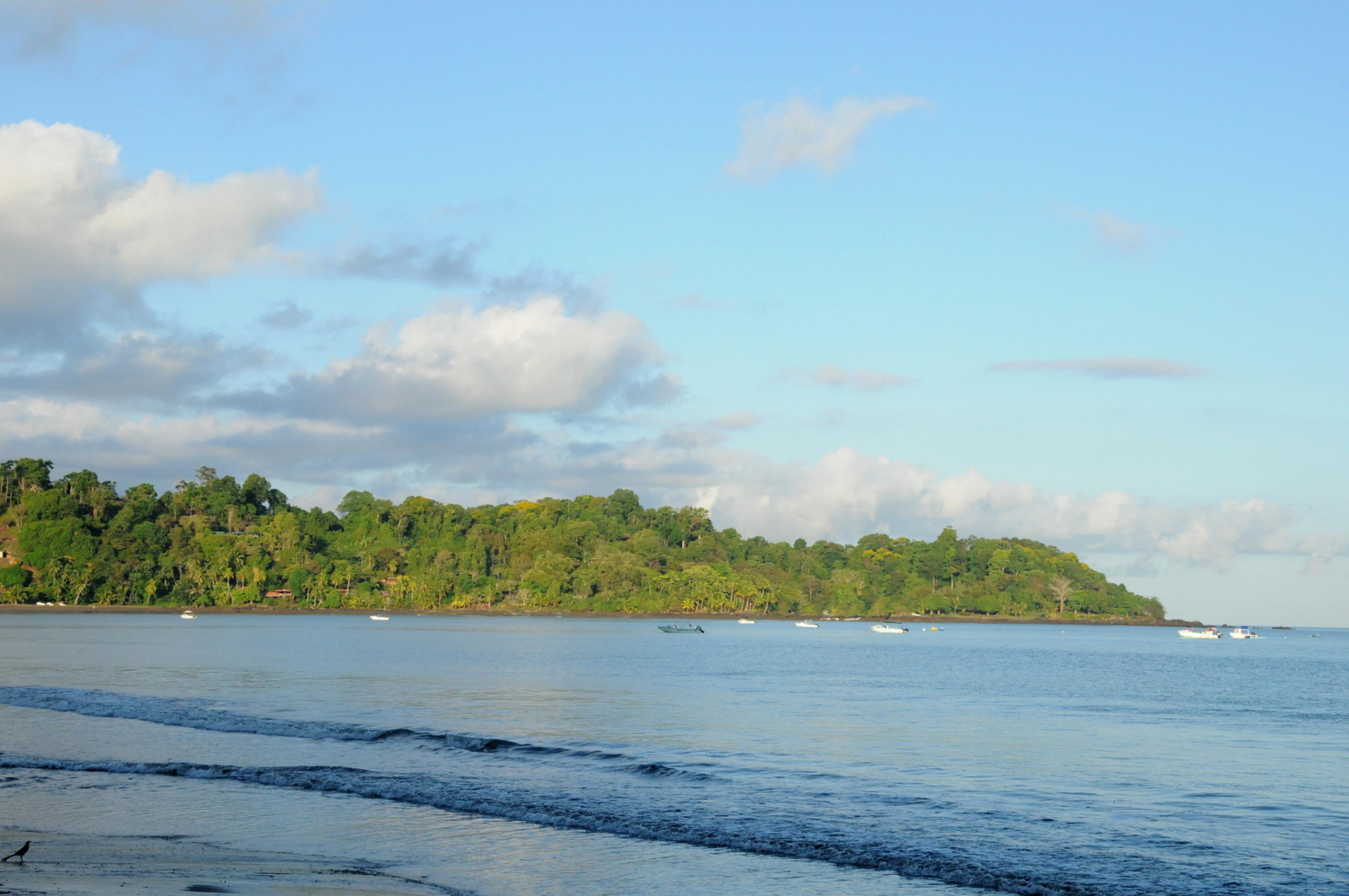 553
Anywhere.com