Hotel Pirate Cove
El hotel Pirate Cove es un hotel pequeño localizado en la Península de Osa en Bahía Drake, es el área menos desarrollada y biológicamente más diversa de Costa Rica. Para los amantes de la naturaleza o aventureros, una visita a Bahía Drake será una experiencia inolvidable, con la seguridad de encontrarse con las especies de plantes y animales más fascinantes del mundo.
Hotel Pirate Cove
Bahía Drake es uno de los lugares más inaccesibles de todo el país, pero con una ubicación espectacular y remota que ha mantenido su ecosistema floreciente e intacto. Una visita a Bahía Drake con sus playas solitarias, aguas cálidas y encantadores senderos, casi se puede asegurar que reducirá los niveles de estrés de cualquier persona. El bosque primario que cubre el Parque Nacional Corcovado es el hogar de un sinnúmero de animales notables, incluyendo los monos aulladores, perezosos, tucanes y más de 450 especies aves. También cerca está la Isla del Ca?o, una reserva biológica con las principales rutas migratorias de animales marinos como los delfines Tursion y ballenas jorobadas. A menudo, se compara con el buceo de las Islas Galápagos, las aguas frente a la costa están llenas de peces de arrecifes, tiburones ballena, morenas, manta rayas y tiburones.
Pirata Cove trabaja duro para existir en equilibrio con el ecosistema circundante. Las cabinas están ubicadas en el follaje tropical y en conjunto con el entorno natural. El hotel tiene vista a dos kilómetros de playa, un lugar perfecto para tomar el sol y disfrutar del océano ideal para nadar. Aunque Pirata Cove, hace énfasis en la sencillez para promover el turismo ecológico, no sacrifica la comodidad y el buen gusto.
Pirata Cove tiene una selección de alojamiento que puede hospedar viajeros individuales, de Luna de Miel y familias de cuatro. Las habitaciones están bellamente decoradas con madera pulida, lindos colores y cada cama tiene su colchón ortopédico. Además los dormitorios tienen su propia terraza con hamacas o sillas, ofreciendo el lugar perfecto para relajarse.
Como la mayoría de los hoteles en el área de Bahía Drake, Pirata Cove es todo incluido, proporcionando a sus huéspedes las tres comidas del día. La comida es una mezcla de la cocina Europea y costarricense, ofreciendo en gran medida fruta fresca y mariscos que son abundantes en la zona. El comedor comunal ofrece un espacio para que los clientes puedan compartir los eventos de su viaje, historias y disfrutar de la mutua compañía. Además, esta a su disposición un refrigerador con agua fresca, refrescos, cerveza, yogurt y mucho más.
El hotel Pirate Cove ofrece a sus huéspedes una abundancia de actividades para elegir. Hay cursos de buceo PADI, observación de delfines y ballenas, pesca deportiva y kayak de mar. Pirate Cove es miembro de PIRA (PADI International Resort Association), con profesionales disponibles para cerciorarse de que el buceo sea seguro y la experiencia memorable. Aunque las diferentes actividades son lo más destacado de Pirate Cove, no hay ningún tipo de presión si los huéspedes no lo desean. Hay muchos sitios con sombra, playas solitarias y pequeñas lagunas para nadar, donde los clientes podrán mantenerse ocupados durante su estancia.
Nota: La estadía incluye tres comidas por día.
Facilidades y Amenidades
---
Restaurante
Desayuno Gratis
Internet Inalámbrico
Spa
Acceso a Discapacitados
Piscina
Servicio de Cafê
Agua Caliente
Lavandería
Mini Refrigerador
Parqueo Privado
Caja Fuerte
Facilidades y Amenidades
---
Restaurante
Desayuno Gratis
Internet Inalámbrico
Spa
Acceso a Discapacitados
Piscina
Servicio de Cafê
Agua Caliente
Lavandería
Mini Refrigerador
Parqueo Privado
Caja Fuerte
Llegada:
11am
Salida:
10am
Tarifas incluyen impuestos
Hotel Pirate Cove Facilidades y Habitaciones
Todas las habitaciones incluyen:
4 Habitaciones
Filtrar Habitaciones
Características
Vista
Habitaciones 1
Capacidad 4
1 Queen +2 Single
Habitaciones 1
Capacidad 3
1 Double +1 Single
Habitaciones 1
Capacidad 2
1 Queen
Habitaciones 1
Capacidad 3
1 Double +1 Single
The hotel motor launch picked us up at Sierpe for the hour or so long trip to Pirate Cove in Drake Bay. The boatmen stopped to show us some birds and animals en-route. The boat pulled in at the bottom of some wooden steps that lead up to the hotel from the beach. Our detached room, which overlooked the river where it met the sea, was very pleasant with effective air-conditioning, a secure safe-box, a balcony with a hammock and comfortable beds. The food at the restaurant is first class. The hotel is owned by a Swiss lady and two Americans, who also run Cano Divers from the hotel. The renowned Cano Island is about 18km offshore. In addition to dives, the hotel also organised snorkel trips to the island and nature trail walks on alternate days to San Pedrillo Ranger Station or Sirena Ranger Station in the outstanding Corcovado National Park. The Mangrove Tour is an excellent way to see sloths, crocodiles and much other wildlife. The guided night tour of a nearby creek also reveals many creatures. Do take the opportunity to borrow some kayaks and quietly explore the river for a mile or so upstream of the hotel. We would thoroughly recommend a stay at Pirate Cove in Drake Bay.
This was brilliant. The perfect end to our holiday. Also had a fantastic hike in Corcovado National Park with a terrific guide (Gabriel) who went out of this way to show us as much wild life as possible (and was very informative). We were very impressed by the skills of the boat captains.
I had a great room with a balcony overlooking Drake's Bay. I had a lot of interaction with the staff and they were all very friendly, courteous and helpful.
We loved Pirate Cove. It was a perfect home base. Our room was just as Jessica described - spacious with a porch and a great breeze overlooking the Pacific. This was a meditation spot to remember always! The staff was lovely and the food, good and sustaining. Absolutely no complaints.
The staff were professional and extremely helpful. The food was delicious and generous. This is a beautiful spot and good value.
The boat ride there was fun! Nelson was very friendly and helpful. Our room was very clean and the balcony was wonderful. The bed was very comfortable. We enjoyed the night tour and the massages on our balcony. The beach was beautiful. We also enjoyed kayaking down the river. The food was awesome every night! We met some very nice travelers from around the world.
Una experiencia inolvidable gracias al servicio personal y familiar de todo el equipo del hotel. La comida muy rica y variada.
We really enjoyed Pirate Cove and we had a wonderful 3-night stay there. The cabin was clean and large, and the staff were helpful. This place felt eco-friendly with a natural setting in the forest and boardwalks to allow the native vegetation to be preserved. The hotel is fairly expensive, but that is likely in part due to the fact that everything needs to be transported in by boat.
We loved this place. Very relaxed, close to nature, plants, birds, an unspoilt shoreline, and the staff couldn't have been more helpful. We ate well there, and liked the little touches such as the provision of a hammock on our balcony, and swing chair in the dining area (loved by the 7-year old).
We arrived the morning after a big storm and large landslide that knocked out electricity and running water for the first day & half. The staff made this inconvenience hardly noticeable to us... Delicious food, beautiful location, very helpful staff... Loved this remote location. Very good activities booked thru the hotel. Great trip to Cano Island for snorkeling!
This hotel is not for people looking for a full service hotel! It is a basic hotel with tent like rooms over looking the ocean. They do have fans and basic lights in the rooms. There are screens on the windows and doors that keep the jungle outside. Meals are served family style as a group at set times each day. Once you get past these issues, it's a great place to be alone on the beach!! You can be the only person on the beach or you can go on group tours with others. We did enjoy our stay at the hotel.
Very rustic. Loved swinging on the hammock. Remote place. Very friendly staff. Meals served with other guests. Loved the interaction with all the guests. Very small and quiet.
Susan and Owen were very helpful in arranging activities for us. Good food! It is a great place to mingle with other travellers.
Great staff, food.
Suzanne was terrific - as was the rest of the staff. We had good food every where we went in Costa Rica, but the service and food at Pirate Cove was the absolute best!
Excellent, m.eals were good, clean, very helpful.
Pirates Cove was the highlight of the trip. The staff (Alice, Ramira and Elizabeth) were so wonderful (I miss them all)!! The Bungalow's and the vastness of the surrounding Rainforests and Mangroves was like nothing I've every seen. The nightly thunder and lightning storms were spectacular.
Hotel Pirate Cove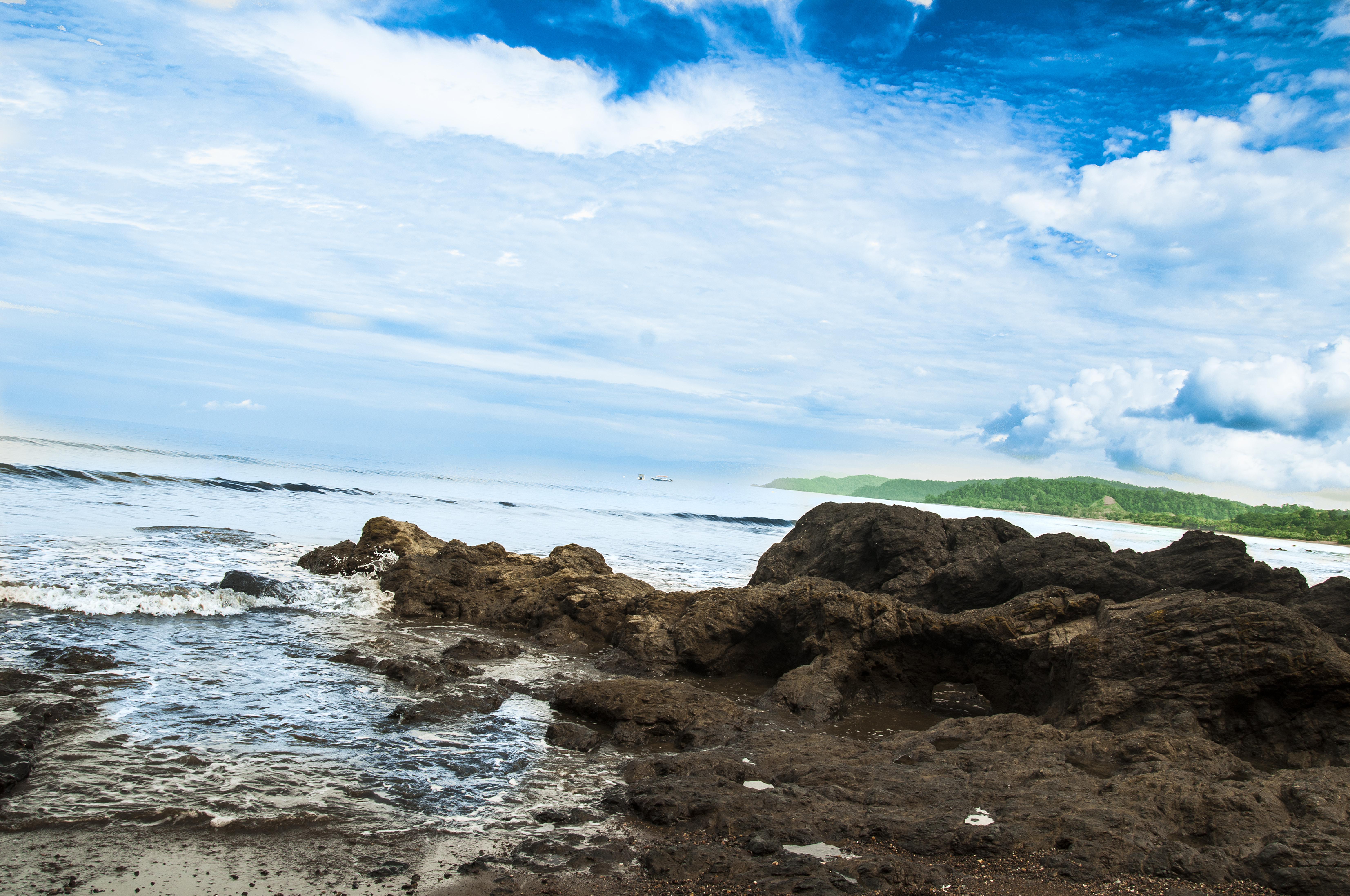 Room rates: $210
119
Anywhere.com