Koora Monteverde Boutique Hotel and Spa se encuentra en la Reserva Agutí, desde aquí tendrá una oportunidad única para apreciar los excepcionales microclimas del bosque. Este hotel ecológico ha realizado esfuerzos orientados en la preservación de especies como el aguacatillo, una fuente importante de alimento para animales y aves como el increíblemente fantástico quetzal resplandeciente. Hay tan sólo 5 minutos desde el Koora Monteverde Boutique Hotel and Spa al centro de Monteverde.
Featured in:
Boutique, Eco Lodges, Great for Families, Honeymoon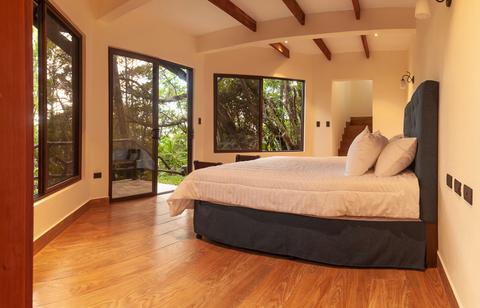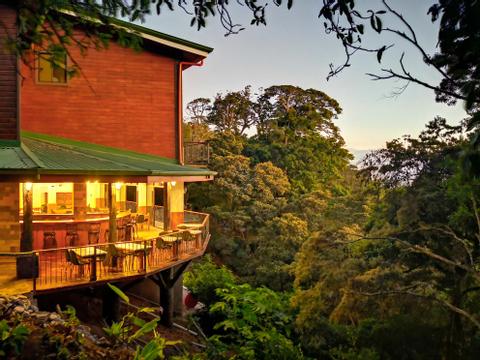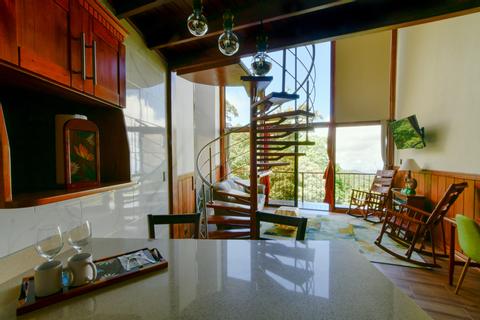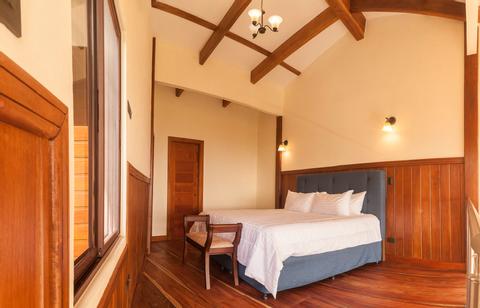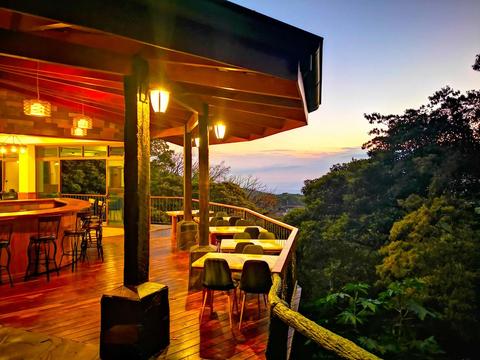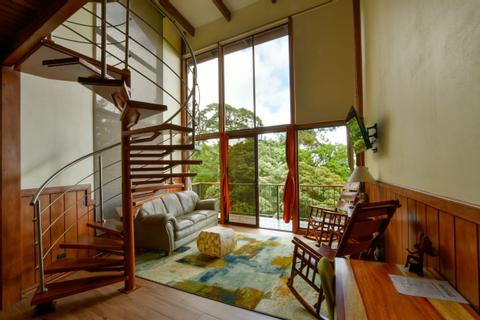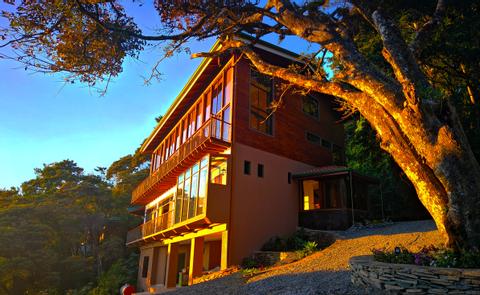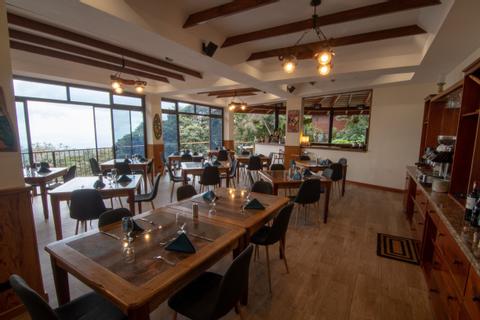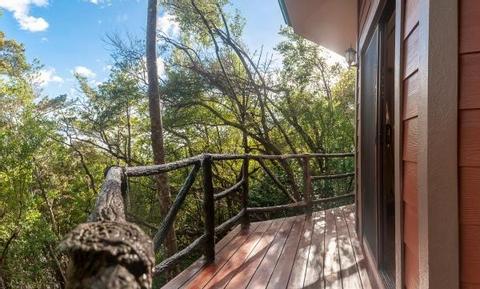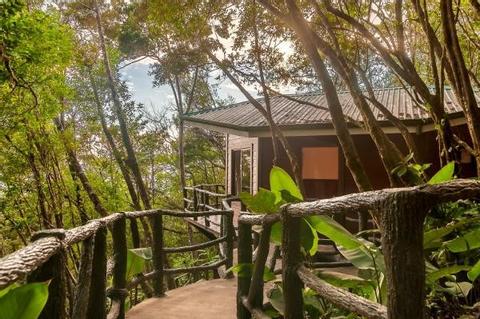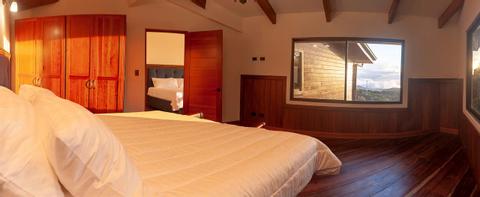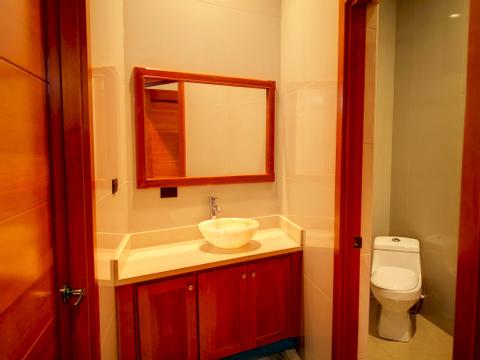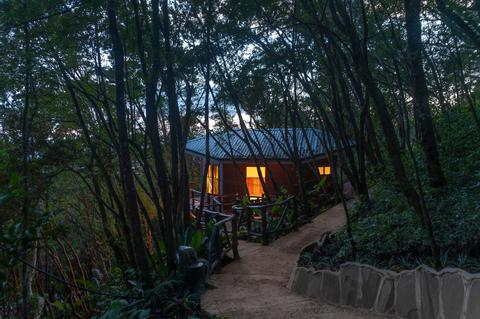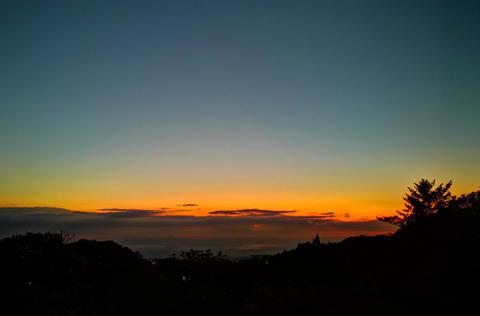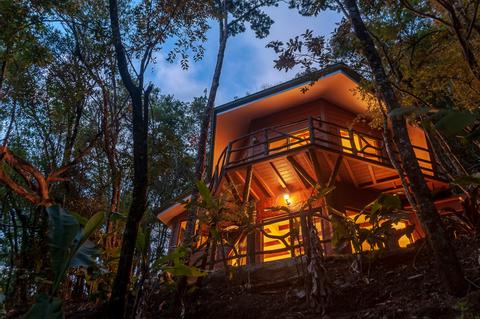 2:00 p.m. check in
12:00 p.m. check out
Free Breakfast
Restaurant in Hotel
Wireless Internet
Attractions & Sites
Además de la amplia variedad de restaurantes y cafés que se pueden encontrar en Monteverde, de igual forma podrá disfrutar de exhibiciones de atractivas especies que le permiten ver de cerca ranas, mariposas, orquídeas y otras especies únicas que hacen de esta zona su hogar. El Aguti Lodge cuenta con una red de senderos para caminatas que cubren 4 km con amplias vistas del bosque nuboso que lo rodea. Cuando esté listo para una caminata más larga o un tour de observación de aves tenga en cuenta que se encuentra a unos 15 minutos de la Reserva del Bosque Nuboso de Monteverde. El hospedaje cuenta con un atractivo bar y restaurante, servicio a la habitación y un comedor que se extiende por la terraza del lodge abriéndose a una vista espectacular. El desayuno está incluido en su estadía; además, le brida opciones de desayuno tradicional costarricense o americano, todo preparado a pedido. Hay Wi-Fi disponible en todo el Lodge y un conveniente servicio de lavandería.
Koora Monteverde Boutique Hotel and Spa le brinda una experiencia íntima en un hospedaje de sólo 10 habitaciones. En su confortable habitación encontrará: cafeteras y todo lo necesario para preparar té; estas están equipadas con mini bar surtido, baño privado con ducha y secador de cabello. Antes de salir deposite sus objetos de valor en la caja de seguridad con capacidad hasta para una computadora portátil.
More Property Amenities
Bar
Agua Caliente
Teléfono
Accommodations
Balcón
Televisión por Cable
Abanico
Secadora de Cabello
Agua Caliente
Mini Refrigerador
Caja Fuerte
Sala
Balcón
Agua Caliente
Mini Bar
Junior Bungalow Deluxe
Sleeps 4
Aire Acondicionado
Balcón
Abanico
Secadora de Cabello
Agua Caliente
Mini Refrigerador
Internet Inalámbrico
Balcón
Agua Caliente
Internet Inalámbrico
Acceso a Silla de Ruedas
Feedback from Travelers
Our favourite hotel! Absolutely beautiful, really comfortable and luxury suite. The restaurant was fantastic and the staff so welcoming and helpful. Loved this trip.
Outstanding hotel. Although we had a different hotel in mind, but we are glad this we eventually picked this hotel. A little remote, but within nature. Hotel staffs were more than outstanding. We enjoyed throughly.
Jonathan and Daniel were very nice dealing with my family and paid extra attention to my kids.
Similar Hotels