Los Cipreses B&B está localizado en el pueblo de Monteverde. Venga y experimente la magia del aclamado Bosque Nuboso y prepárese para ser sorprendido por la belleza de sus colinas y montañas y las vistas que estas ofrecen hacia el Golfo de Nicoya.
Featured in:
Bed and Breakfast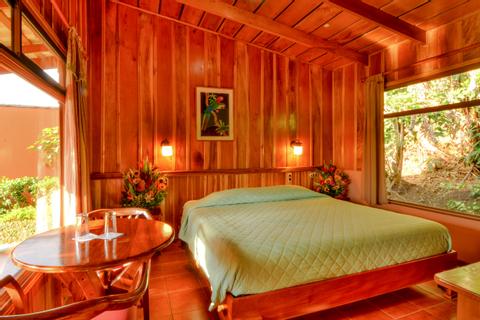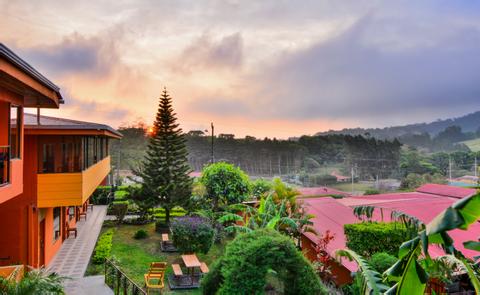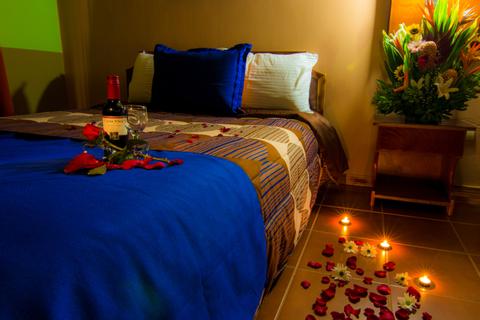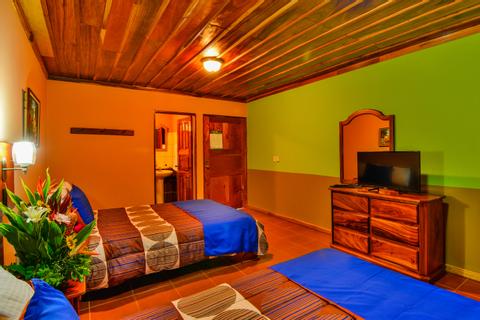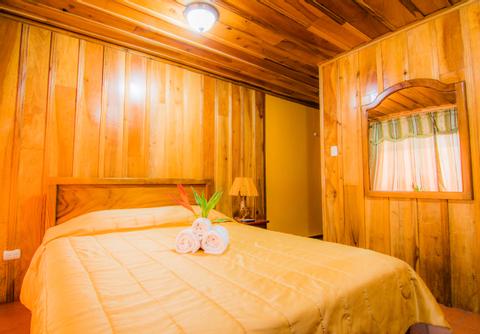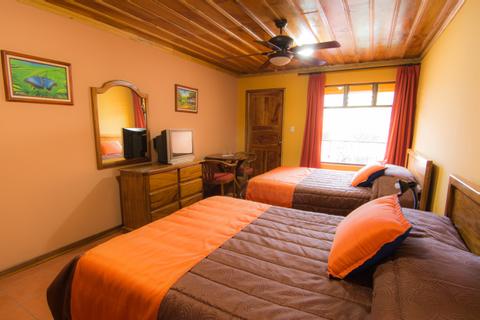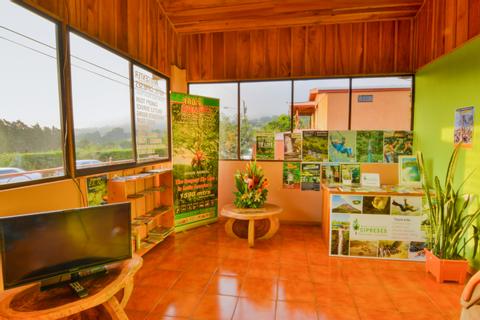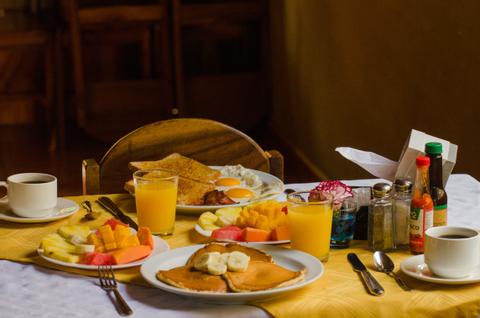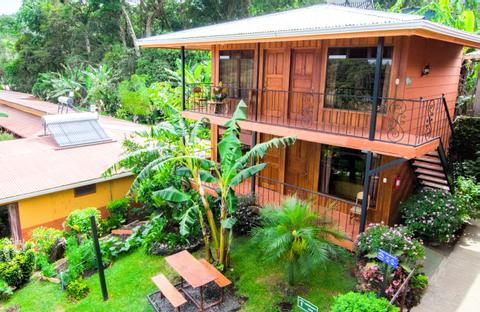 2:00 p.m. check in
12:00 p.m. check out
Free Breakfast
Restaurant in Hotel
Spa Services
Wireless Internet
Attractions & Sites
Visitantes pueden conocer Monteverde a través de una gran variedad de tours que ahí se ofrecen. Usted encontrará varias maneras de explorar el bosque: una excursión guiada, una caminata por puentes colgantes o con un tour de canopy, donde usted volará por las copas de los árboles a través de cables. También tome un paseo a caballo por los diferentes pueblos pasando por ríos y atravesando senderos en las montañas.
Los Cipreses es un pequeño hotel familiar, convenientemente localizado en una tranquila área residencial camino a la Reserva de Santa Elena. El Hotel esta rodeado por hermosos jardines y helechos. Las habitaciones están construidas en Madera y están equipadas con baño privado con agua caliente, camas dobles, una mecedora y tiene incluido un delicioso desayuno típico acompañado por una exquisita taza de café.
More Property Amenities
Balcón
Bar
Televisión por Cable
Servicio de Cafê
Jardines
Agua Caliente
Internet
Jacuzzi
Vista al Bosque
Lavandería
Parqueo Privado
Teléfono
Accommodations
Standard Deluxe Room
Sleeps 4
Televisión por Cable
Abanico
Agua Caliente
Caja Fuerte
Internet Inalámbrico
Televisión por Cable
Secadora de Cabello
Agua Caliente
Caja Fuerte
Televisión por Cable
Secadora de Cabello
Agua Caliente
Caja Fuerte
Feedback from Travelers
It was clean and perfectly adequate for a stay in this town. Restaurant on site was very good with breakfast.
Very nice hotel run by a local family. The beds are firm, everything is clean, the rooms come with balconies. Wi-Fi reception in the rooms is spotty, but is excellent in the courtyard and in the dining room hall, which is open from 7AM until at least 10PM. The courtyard is beautiful and has several picnic tables. Hotel serves excellent breakfast, but no other meals, however, nice restaurants are within easy walking distance (the walk is safe).
Similar Hotels