Puerto Viejo Costa Rica
Conocido por su actitud relajante y famoso por el surf, este lugar invita a los visitantes a tener una experiencia en el lado excéntrico de Costa Rica. El pueblo es interesante por las influencias culturales para estar seguro: una mezcla de Afro-caribeño, Bribri Indio, tico y contracultura hippyesque, este pequeño pueblo es un estudio antropológico en sí mismo. Tan solo a 18km desde Cahuita, Puerto Viejo es accesible a través de la autopista 36 o simplemente caminando hacia el sur, a lo largo de la playa.
Puerto Viejo Costa Rica
Puerto Viejo se ha convertido recientemente en un éxito entre los turistas debido a su atractivo cultural, impresionantes playas de arenas blanca y negra, así como la proximidad hacia los parques nacionales. Esta muy cerca al parque Nacional Cahuita y el refugio Nacional de Vida Silvestre y Gandoca-Manzanillo, ofrece a los visitantes la oportunidad de observar la impresionante flora y fauna a una distancia muy corta en vehículo.
Las tradiciones americanas están bien establecidas. La región sur de las reservas indígenas de Talamanca se refiere a la población indígena que sirven como una extensión virtual al sistema de parques nacionales. La Asociación Talamanca de Ecoturismo y Conservación (ATEC) ofrece información y tours a los visitantes interesados en la cultura indígena local. La organización base, ATEC fue fundada para promover el turismo sostenible y la expresión cultural entre la población. La organización ofrece tours con guías a un precio justo.
---
Frequently asked Questions
Is Your Planning Service Free?
Yes! The rates are the same if you book directly with the hotels and tours. We offer the additional value of an expert planner to ensure your trip is perfect.
How Does Your Service Work?
We listen to your vision for your trip and ensure that your experience exceeds all of your expectations. Think of us as the "Zappos of Travel." We do more than book your reservations — we take a holistic approach and create seamless plans.
Can I Trust You?
We have planned thousands of vacations for people just like you. Our mission to redefine and simplify travel planning began in 2006 in Costa Rica, and it continues to this very moment. With over a decade of travel planning experience, we are confident that we can craft your perfect vacation for free.
Sección de Comentarios
Great place, Lots to see, beautiful beaches and good cafees and restaurants.
Location was very nice. A bit of a long drive from Arenal but we got to see much of the country
This was such a chill place.
We had a great time. We were cautious to not carry too much money and to be home before 11 or so and had no problems.
Unfortunately rained alot while here. Come during the dry season to experience this town!
Enjoyed Jaguar rehabilitation center and Cahuita park hike also excellent beaches and good vibe
This was our favorite spot during our 2 week stay in Costa Rica. The beaches are pristine and beautiful and the food is out of this world. We stayed for 5 days and never had one bad meal. You must rent a bike if you stay in this area. Most hotels either provide them, and if not, they will show you where you can rent them for around $8 a day. We traveled to Puerto Viejo in early October and not once did we get the feeling that it was touristy or overdone. You do need to be a little cautious at night, but if you're careful and aware you won't have any problems. It was a fantastic experience and we're sure to go back.
Amazing city! Loved it! Definitely want to go back here! Beaches are beautiful, great location to take a bike ride to the neighboring national parks. Many great restaurants (bread and chocolate, ice cream deelite, café viejo, bikini, ...)
Jungles and Beaches! Pura Vida! It was a memorable experience and a great opener for our trip!
Tamara's restaurant was excellent food & value. The Monkey bke rental was great. Could give info on bus schedule ahead of time. Playa Manzanillo is worth visiting while in area. Can bike or bus.
We loved Puerto Viejo even despite the rain!! Definitely cycle down to Punta Uva!
It is more of beautiful & pristine beaches with more of a cultural experience of the Caribbean, rather than truly nature lovers paradise as monteverde
Great place. Much much better than the Pacific Coast. Really relaxed, not too touristy (and those we did meet were down to earth). Loved it!
The Bread and Chocolate Restaurant was excellent. The Jaguar Rescue Center was well worth the visit, and our guide at the Cahuita National Park made this tour very interesting.
We thought Puerto Viejo was a bit crowded and touristy for our taste. The best part about this trip was the snorkeling, our hike on the beach and the Jaguar Rescue Center!
By far, the best experience with locals! You feel like part of the town as soon as you're there.
So many! The Sloth Sanctuary (Aviarios del caribe) was awesome. We took a local bus to it (~40 minutes). You don't really know a place until you take its public transit! Color Caribe has amazing food. The scenery is unbeatable. The black sand, the white sand. We walked from the Jaguar rescue back to the hotel. it was hot but saw so many beautiful things on the way back. People are friendly and hospitable!!
Sloth Sanctuary is a short bus ride away…well worth a visit, baby sloth orphans are adorable! Lots of live entertainment, fire eaters etc in the evening, good vibe. Cahuita National Park worth hiking through for the wildlife seen.
Jungle Love was a great place to eat; the town is a bike ride from the Shawandha Lodge, but bikes are hard to find.
Lovely laid back town, we really enjoyed the jaguar rescue centre
Puerto Viejo Costa Rica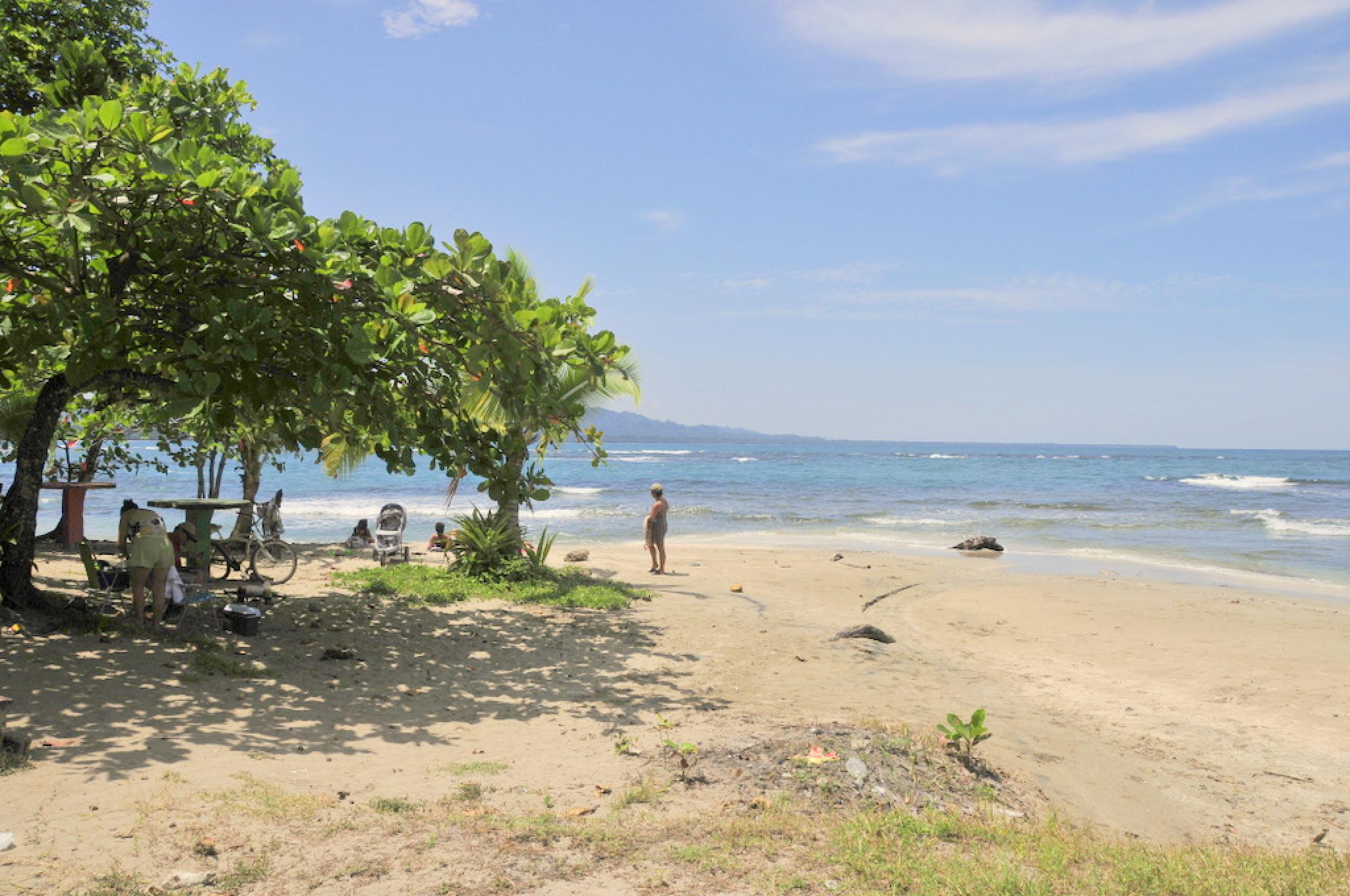 1049
Anywhere.com