Learn What 'Laid-Back Adventure' Means on Puerto Viejo de Limon's Top Tours
The best tours in Puerto Viejo de Limon, Costa Rica offer a little bit of everything – surfing lessons, cultural exchanges at indigenous reserves, jungle canopy excursions, multi-day river adventures, and chocolate tours. Spend time in nature getting your adrenaline fix or simply enjoying the peace and quiet (save for the songs of wildlife). This vacation, get the balance your life needs.
14 Things to Do in Puerto viejo de limon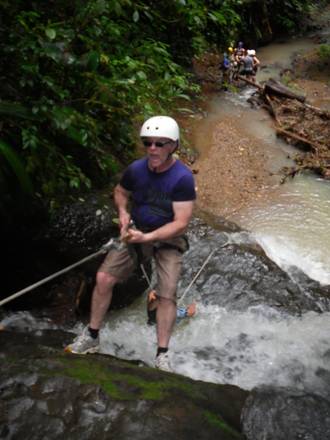 Full Day Jungle Adventure
Puerto Viejo
The Full-Day Jungle Adventure in a south Caribbean rainforest offers the unforgettable thrills of hiking and canyoneering through the jungle. On this tour, you'll rappel down trees and waterfalls, swim in natural pools, tour the jungle canopy, and go for a ride on a Tarzan swing.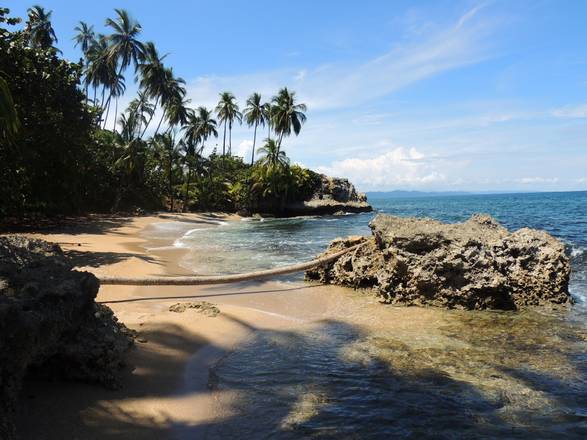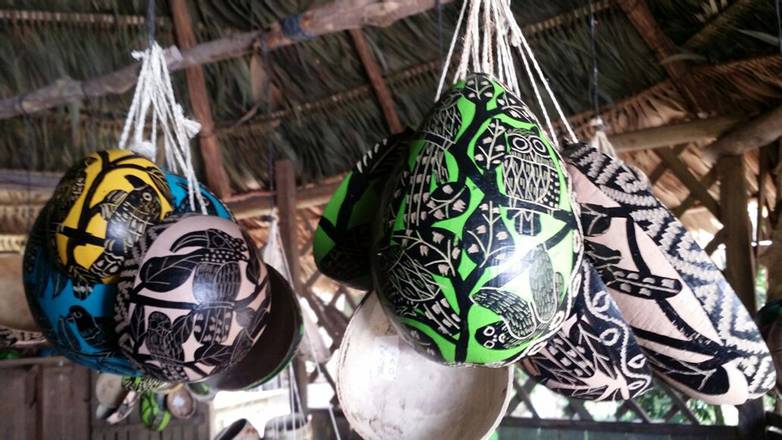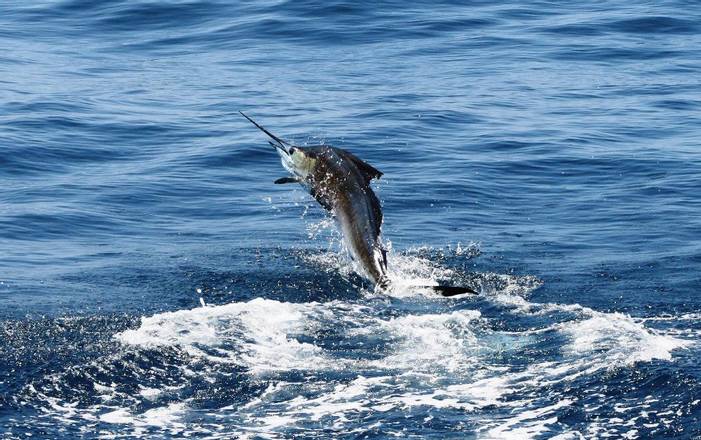 Caribbean Fishing
Puerto Viejo
Experience an exciting fishing trip in Costa Rica's beautiful south Caribbean region to land the best catch of your life.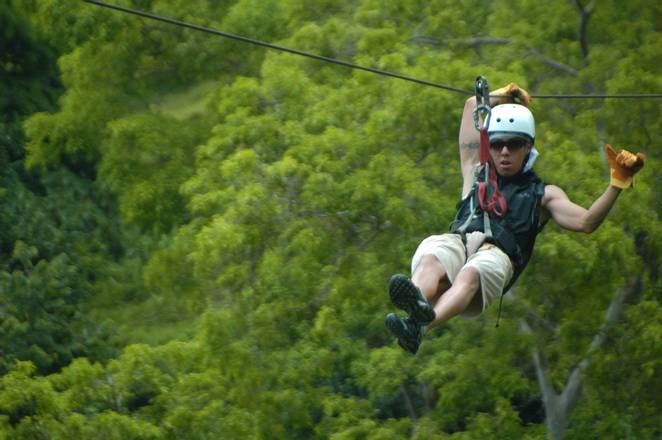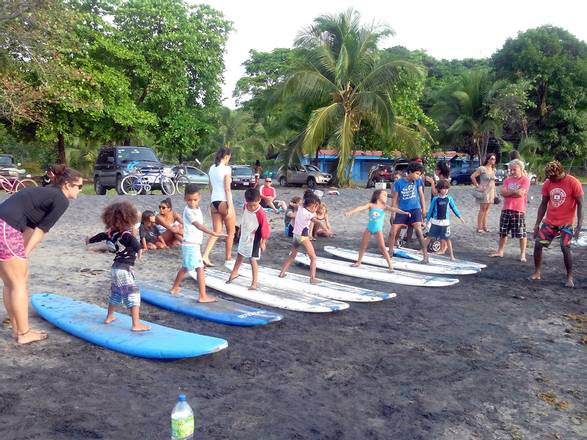 Puerto Viejo Surfing Lessons
Puerto Viejo
Take a 2-hour surfing lesson on the white sand beach of Puerto Viejo. With an experienced instructor you'll have an excellent shot of standing up on a wave by the end of the lesson.
Jaguar Rescue Center Tour
Puerto Viejo
On this tour, you'll get to see animals as well as meet animal trainers that have extensive experience with jungle wildlife. This isn't a zoo, but a place where you can see animals in the wild, with monkeys and birds chattering away in the trees. As you walk around the property, your guide will provide you with tips for approaching animals.

Punta Uva Sea & River Kayak with Hike
Manzanillo
This multi-activity adventure will have you exploring Costa Rica across land and sea. You'll kayak, hike, and have opportunities to swim and play on the beach. Along the way you'll see wildlife and enjoy refreshments. A full and fun afternoon is ahead of you!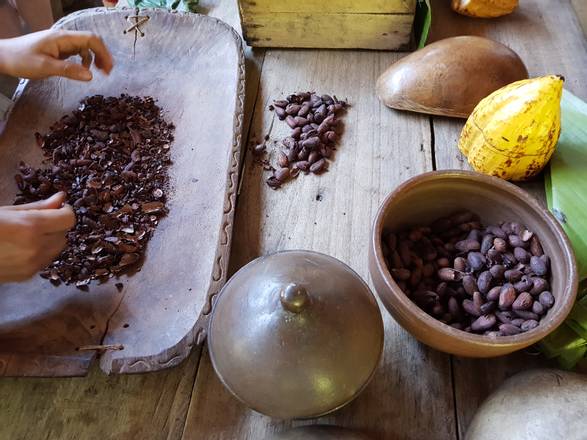 Bribri Medicinal Plants and Chocolate Tour
Cahuita
The Watsi Bribri people lived in Costa Rica long before the Spanish arrived. On a visit to the foothills of the Talamanca Mountains, you'll have the chance to meet the modern-day Bribri and learn about their pre-Columbian culture.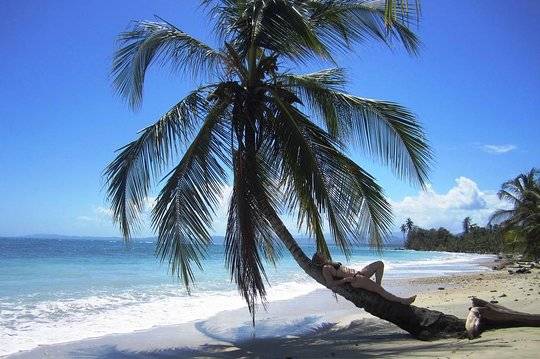 Cahuita National Park Snorkeling Tour
Cahuita
Cahuita National Park has spectacular, clear water during the dry season, with lots of marine wildlife for you to meet. This park only allows you to go snorkeling under the supervision of a guide, which helps keep the environment in tip-top shape and the water uncrowded. Sea turtles are one of the highlights of this tour, but you'll also be able to see sea sponges, mollusks, dolphins, sharks, and lobsters.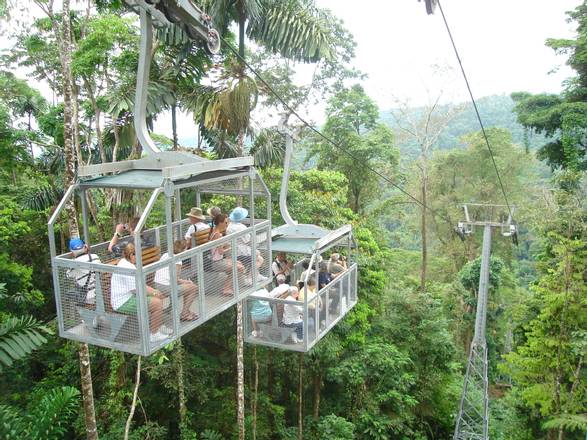 Veragua Rainforest Full Day Tour
Veragua Rainforest
The Full Day Tour to Veragua Rainforest includes a Rainforest Tram, Trail of the Giants, Puma Waterfall trail, and a visit to the INBio research station. Visitors to Veragua will have the opportunity to learn from naturalist guides about the rainforest's biodiversity.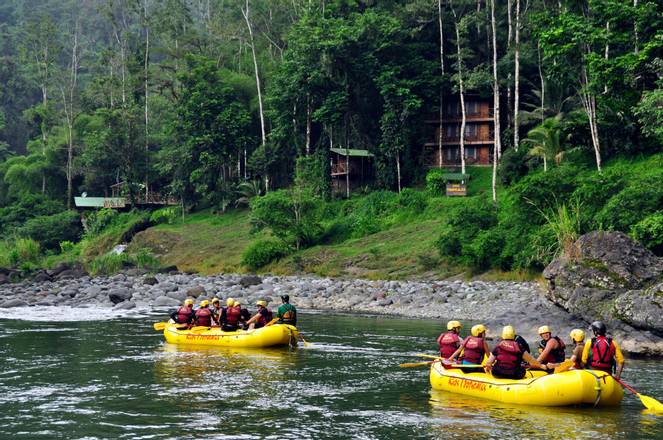 Pacuare River Rafting Class III-IV
San Jose
Why not experience one of the most gorgeous river rafting trips in the world on the Pacuare River. It lives in the lush valley of Turrialba in the Central Valley of Costa Rica known for its exuberant beauty, wildlife and great rapids. This trip is excellent for those 14 years and up and for the adventurous beginner to the experienced rafter.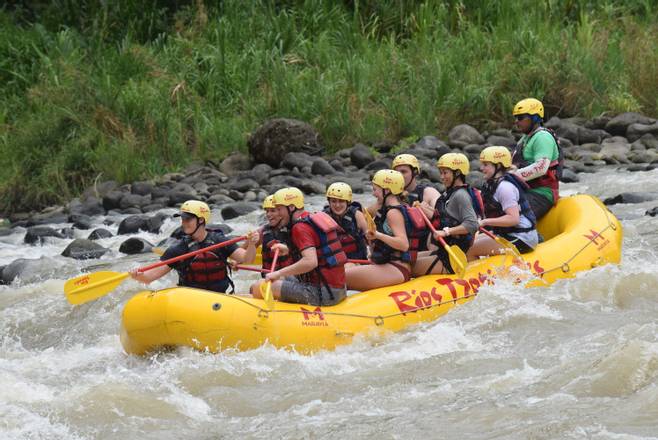 Reventazon River Rafting Class II-III
San Jose
You don't need any experience with rafting to take this fast-paced tour of the Reventazon River. On this trip, you'll cover 10 miles of class II and class III rapids with a friendly and informative guide.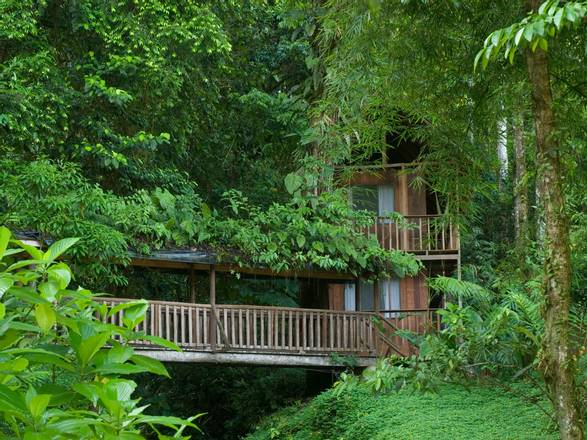 Pacuare River Rafting 4 Day Trip
San Jose
Beyond an outstanding multi day rafting excursion this 4 day journey allows visitors to partake in a variety of nature and adventure activities within the Pacuare River Valley including rafting, canopy tour, hiking as well as education about community conservation efforts.