El Hotel Brilla Sol está ubicado a 4 km al oeste del Aeropuerto Internacional Juan Santamaría. Como tal, es un lugar excelente para comenzar o terminar su viaje por Costa Rica.
Featured in:
Airport, Budget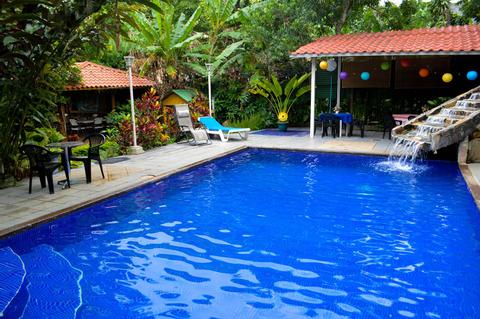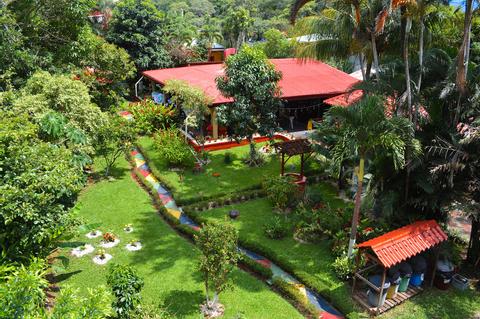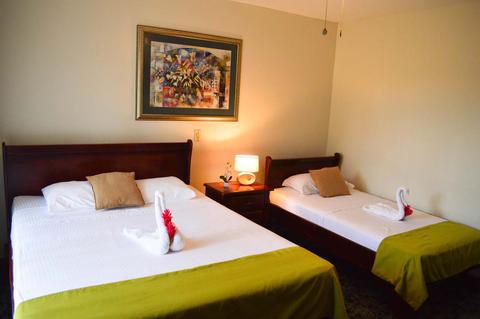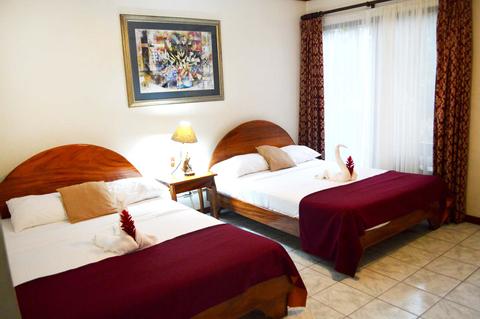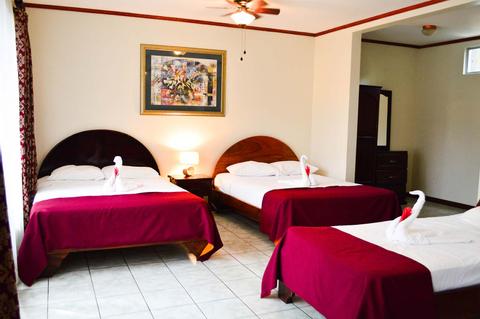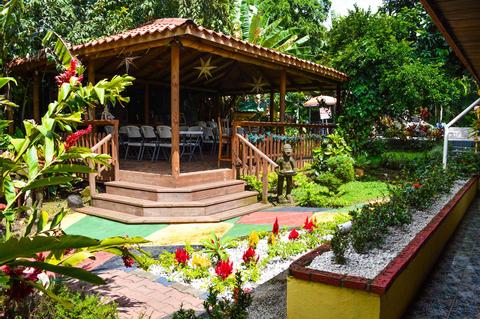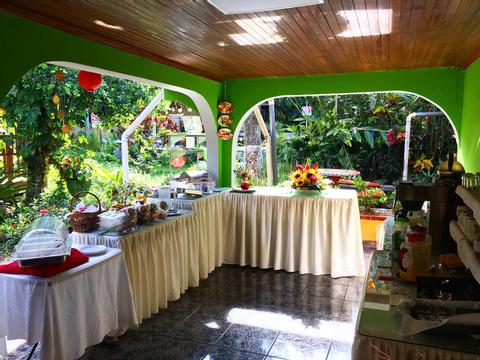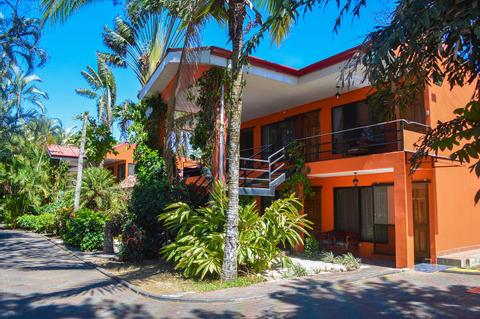 2:00 p.m. check in
12:00 p.m. check out
Free Breakfast
Restaurant in Hotel
Swimming Pool
Wireless Internet
Attractions & Sites
81 km
Como la ciudad capital de Costa Rica, San José es el lugar por el que la mayoría de viajeros entran o salen del país. No es la ciudad más encantadora, pero sí posee ciertas áreas agradables. El centro es bastante aceptable, y posee varios museos, restaurantes, tiendas y bares. En los extremos de San José, usted podrá encontrar plantaciones de café y volcanes.
El Hotel Brilla Sol es un hotel pequeño y amistoso. El hotel posee una exuberante propiedad y la exhibe adecuadamente; el lounge cubierto al aire libre, situado con cómodos muebles de mimbre, posee una hermosa vista hacia un jardín con flores tropicales. Además, también habrá una pequeña piscina si tiene ganas de pasar tiempo bajo el sol refrescándose.
Aquí los dormitorios son limpios, cómodos y bastante básicos. Todos vienen equipados con televisión por cable, un armario grande, y un baño privado con agua caliente. Habrá bancas en las afueras de los dormitorios en los que podrá relajarse cerca del jardín.
Aquí el restaurante sirve comida fresca y sabrosa. Diariamente se sirve un desayuno costarricense típico; usualmente incluye huevos, gallo pinto, fruta, pan, cereal, jugo y café. Es una gran forma de comenzar su día.
La ubicación del hotel y el servicio de transporte colectivo lo convierten en una gran opción para entrar o salir del país. Además, también ofrece servicio de lavanderia, de manera que no se vea obligado de volver a casa con ropa sucia.
El personal en el Hotel Brilla Sol se preocupa por sus huéspedes y trabaja duro para asegurarse de que disfruten de una gran experiencia. Ya sea llevarlo al aeropuerto a tiempo, o sugiriendo un lugar para comer, aquí la gente estará más que feliz de ayudar.
More Property Amenities
Aire Acondicionado
Televisión por Cable
Salas de Conferencia
Jardines
Agua Caliente
Lavandería
Masage
Parqueo Privado
Teléfono
Accommodations
Televisión por Cable
Agua Caliente
Feedback from Travelers
Very good room and food. Highly recommend.
Very polite and we had good breakfast!!
Similar Hotels