Rio Celeste, Costa Rica
The Río Celeste winds through the verdant rainforest of Tenorio Volcano National Park. You can opt to see this bright blue river on a moderately challenging 4.5-mile (7.5 km) hike. It's also possible to take a 1-mile (1.5 km) hike that goes directly to the Río Celeste Waterfall from the entrance of the park.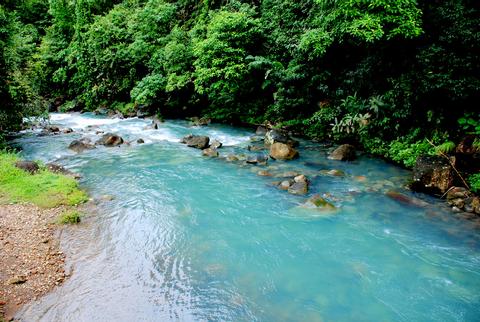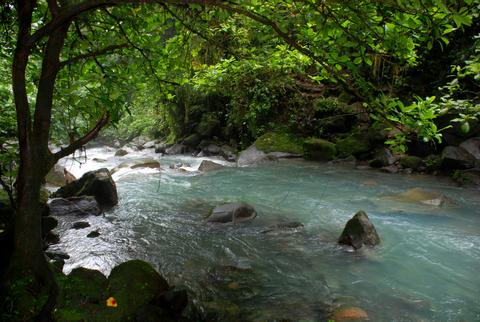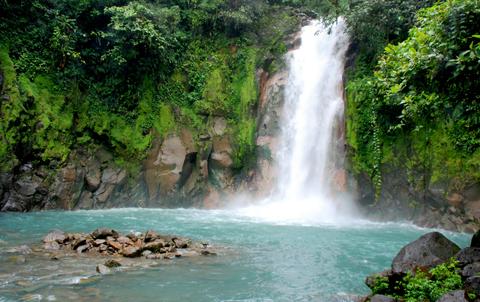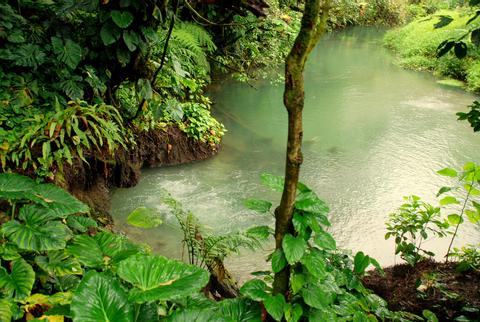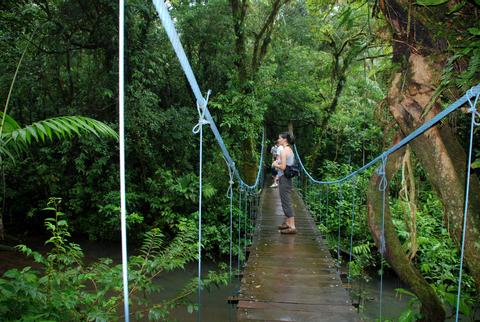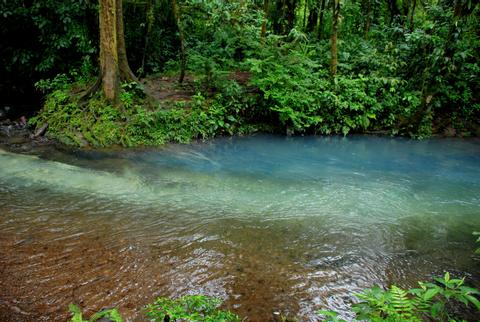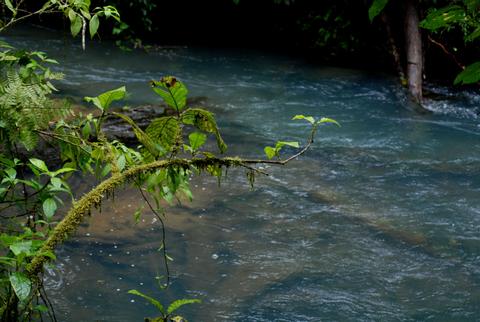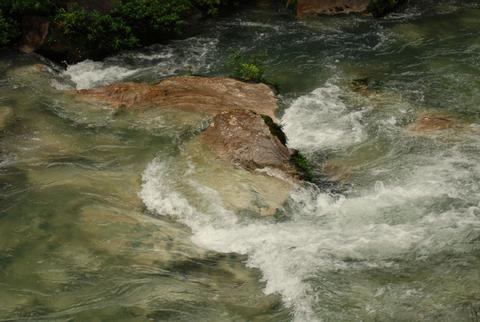 The Río Celeste becomes blue at a point where two clear-water tributaries merge, at a point called El Teñidor. El Teñidor translates to "The Dyer" in English. Scientists have come up with numerous theories as to where the Río Celeste gets its color. Most recently they have discovered that rocks at the bottom of the river have a mineral coating that includes silicon, oxygen, and aluminum. It is the size of these minerals, as well as the reflection of the sunlight, that gives the water its incredible hue.
Along the trail you can also see thermal hot springs and a blue lagoon. Visitors must stay on the trail so as not to disrupt any part of the forest's ecosystem.
The Río Celeste can be accessed from either Gautuso or Bijagua. Gautuso is about an hour from La Fortuna. It takes closer to an hour and 45 minutes to reach Bijagua. Accessing the park from Bijagua is somewhat easier, and the main road in Bijagua has been recently upgraded.