Lapa Rios, the enchanting eco-resort, is located on the Osa Peninsula, where Golfo Dulce meets the Pacific Ocean. Here you can view nature at its purest. Discover one of the planet's most bio-diverse regions, rich in untouched rainforest, insects, wildlife and desolate beaches. The Osa Peninsula is truly for the nature lover and adventurer.
Featured in:
Luxury, Eco Lodges, Hilltop, Isolated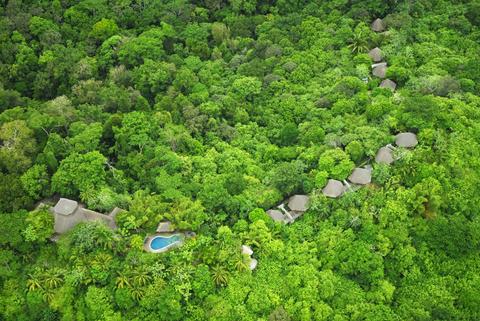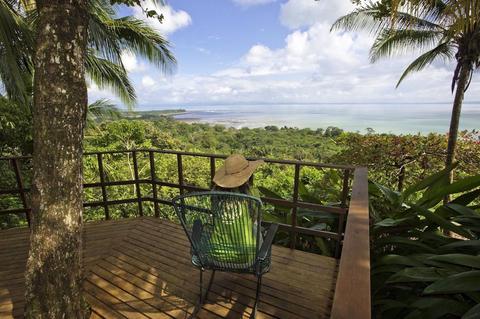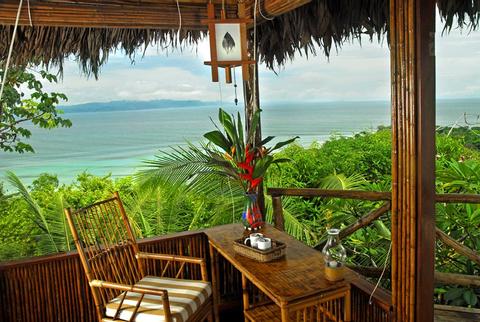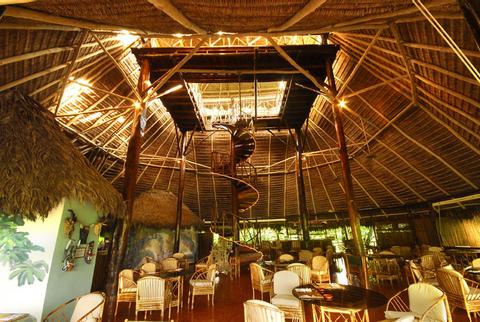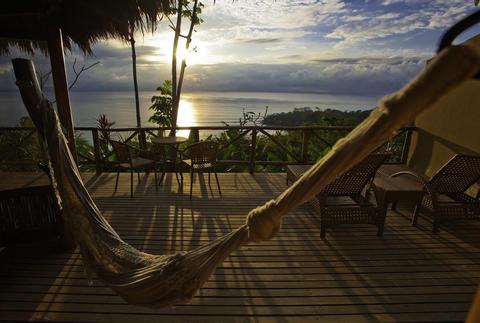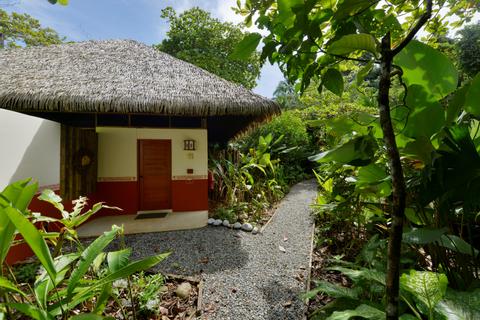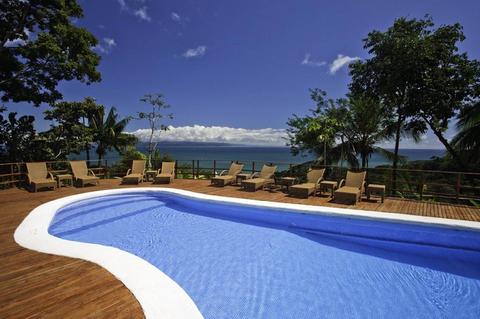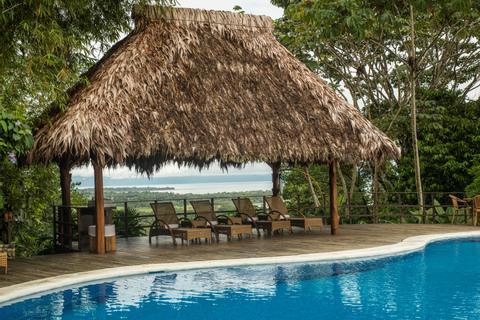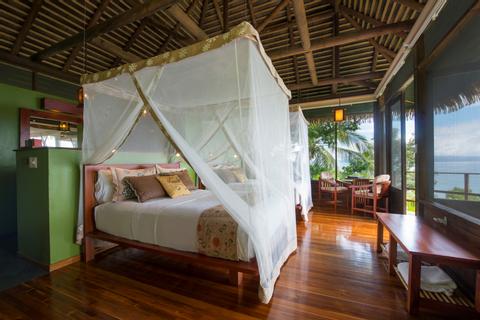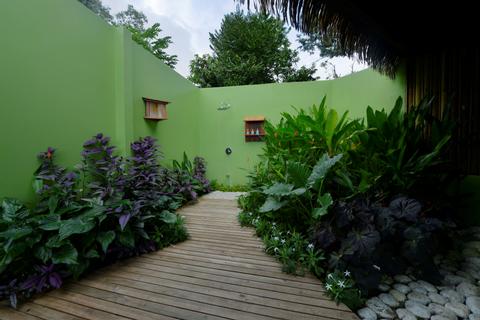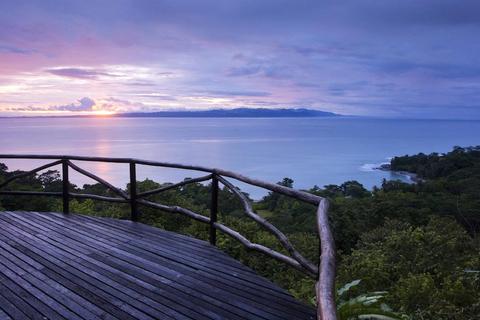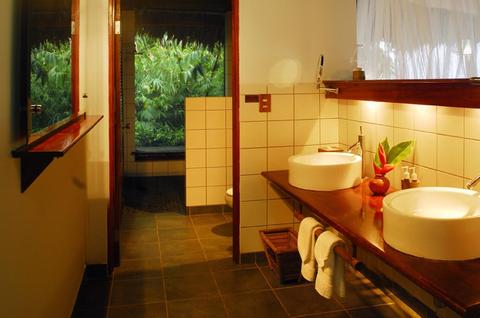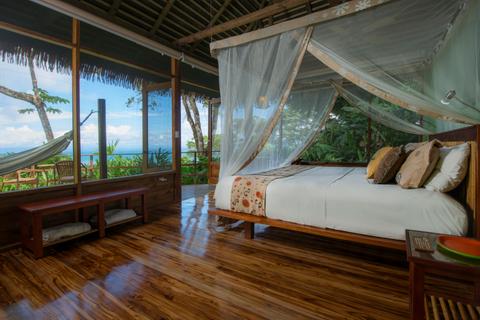 2:30 p.m. check in
11:30 a.m. check out
Swimming Pool
Spa Services
Restaurant in Hotel
Visitors can walk for miles on secluded beaches, kayak through mangroves, fish, horseback ride, surf and indulge in endless nature hikes. The Corcovado National Park and Lapa Rios Reserve offer an abundance of winding trails through lush rainforest where hikers may be able to catch a glimpse of an endangered wildcat, poison dart frog, three toed sloth and view an abundance of birds and waterfalls. If relaxation is what you're after, come lay by the pool while having a cocktail, receive a massage or join one of the yoga classes.
Lapa Rios was a lodge built with preservation in mind. The owners bought 1,000 acres of precious rain forest to protect it and support the local environment and economy through the eco-lodge. Everything has been built in harmony with its surrounding forest and beach environment. The main lodge and restaurant was constructed using local, natural materials and palm thatched roofs. The Brisa Azul restaurant has a wooden, spiral stairway leading you to an outstanding observatory, allowing for an endless view of the rainforest and ocean. At the fine restaurant, you'll experience a fusion of international flavors, using the freshest produce and local fish.
Built over 350 feet above sea level and connected by walking paths, you'll come upon sixteen thatched roof bungalows. The bungalows are set into the rainforest with a private deck and patio gardens. The screened-in wall windows allow for the cooling breeze to pass through your rainforest sanctuary. The bungalows are designed with warm wood floors, solar heated water, classic bamboo furnishings, and two queen size beds made of bamboo.
Lapa Rios Package: includes 4 Nights/5 Days in Private Deluxe Bungalow, 3 meals per day and non alcoholic & non mixed drinks, one round trip Puerto Jimenez-Lapa Rios-Puerto Jimenez transfer, selection of on-site guided tours such as: Early and Sunset Birds Tour, Wild Waterfall, Local Medicine Tour, Rain Forest Ridge Walk, Osa Trail, Matapalo Tour and Night Walk, Plant a Tree.
*Tours not taken may not be exchanged or reimbursed.
*Lapa Ríos does not allow children under six years old for safety reasons.
More Property Amenities
Hot Water
Mini Refrigerator
Safe Deposit Box
Laundry Service
Currency Exchange
Private Parking
Fan
Internet Access
Beach Access
Hair Dryer
Room Service
Telephone
Mini Bar
Bar
Handicap Accessible
Gardens
Hiking Trails
All Meals Included
Accommodations
Fan
Hair Dryer
Hot Water
Safe Deposit Box
Living Room
Deck
Fan
Hair Dryer
Hot Water
Safe Deposit Box
Living Room
Deck
Fan
Hair Dryer
Hot Water
Safe Deposit Box
Deck
Feedback from Travelers
So beautiful and the food was superb. Accommodations gorgeous. Heaven. Lapa Ríos is an absolute paradise!
Similar Hotels