Cabinas El Mirador Lodge is situated on a hill overlooking Drake's Bay on the Osa Peninsula of the Pacific Coast of Southern Costa Rica. The El Mirador location is one of the untouched, raw beauty of jungles and beaches alongside exotic and endangered wildlife. Corcovado is a complete ecological treasure and an ideal spot for nature lovers and adventures.
Featured in:
Hilltop, Budget, Isolated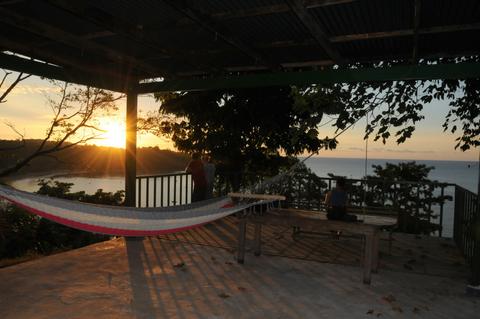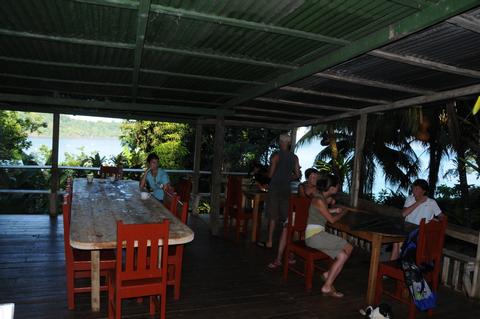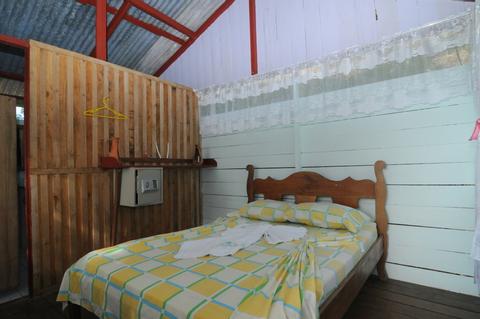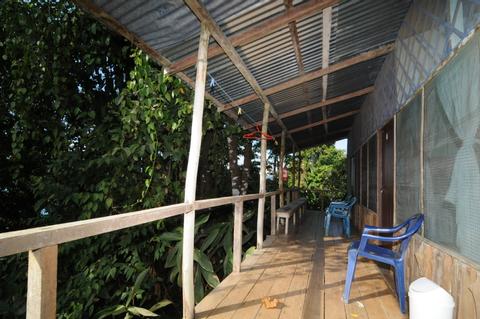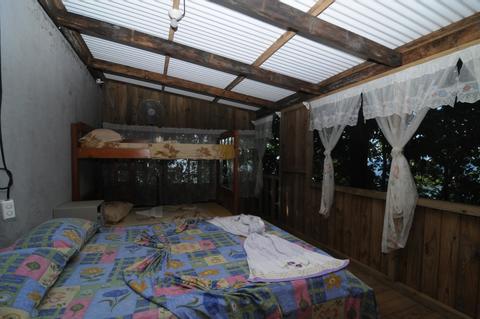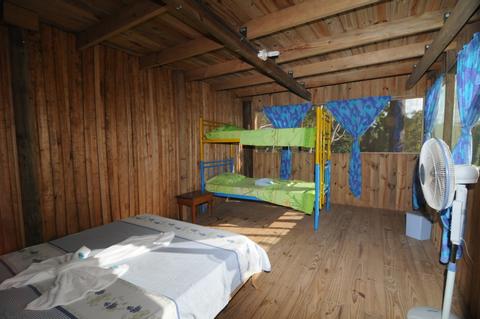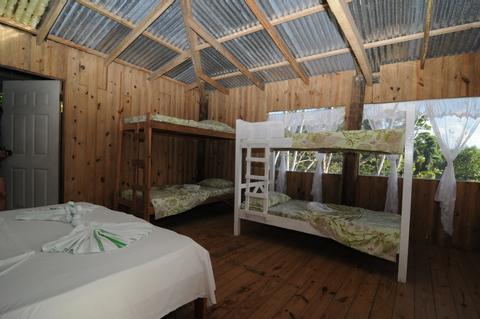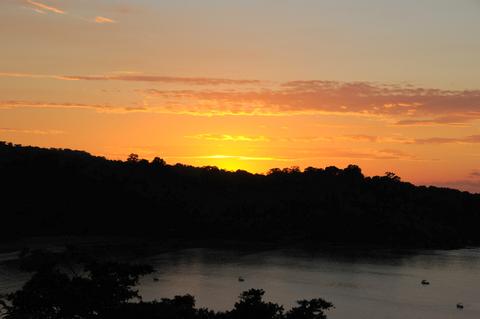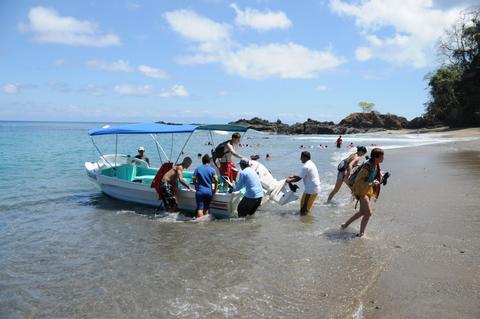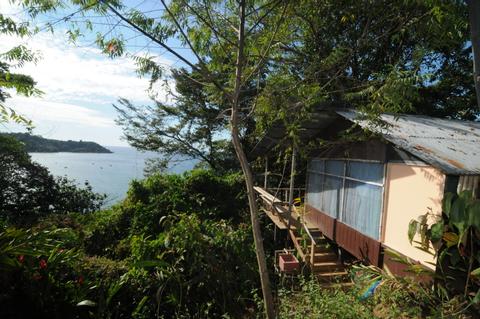 2:00 p.m. check in
12:00 p.m. check out
Restaurant in Hotel
Free Breakfast
Cabinas El Mirador Lodge has one of the most spectacular views of any hotel in Drake's Bay. The rustic open air cabins are located on the hill just 200 meters from the ocean, people must be in good physical condition to walk up the hill. Sound of the ocean waves crashing on the shore will put you right to sleep after a day of exploring the Osa. Your accommodation includes an ocean view cabin and three meals a day.
These rustic cabins are constructed with wood and offer a large window great for watching the birds. There are also private bathrooms and balconies for enjoying the beauty of the area.
Here you will find extraordinary snorkeling and scuba diving expeditions as well as dolphin watching tours, horseback riding adventures and fishing tours. The national park of Corcovado is teeming with wildlife and vegetation and offers excellent bird watching opportunities.
All of the Cabins at Mirador Lodge are rustic and some of the cabins at El Mirador do not have electricity so at night the only light inside the cabin comes from Candles. Some cabins do have electricity but the trails are dark and night all guests should bring a flashlight. Overall staying at Cabinas El Mirador is a very charming atomosphere and an excellent way to interact with other guest and the onsite owners. It is a Costa Rican family project and worth roughing it a little bit for experience sake especially in the Osa.
More Property Amenities
Coffee Service
Fan
Gardens
Hammocks
Hiking Trails
Internet Access
Jungle View
Ocean View
Accommodations
Standard Cabin with Breakfast
Sleeps 4
Feedback from Travelers
The man running the show was a hoot. We loved his sense of humor and fun attitude. Loved the way he seated guests together for meals to encourage visiting and conversation. I would never go to Costa Rica with ought staying there. I would even like an extra night or two. Loved the open air private cabins with deck. Fabulous. Not enough stars to rate this experience
Michael does an amazing job- this was probably our favorite stop on the trip. An intimate, friendly hotel where we felt very comfortable. Great hospitality!!
We enjoyed every moment of staying there!
Similar Hotels