The Drake Bay Wilderness Resort is located on the charmingly secluded Osa Peninsula, part of Costa Rica's Puntarenas province. With vibrant tropical waters lapping at its shore and the spectacular Corcovado National Park as its backyard, Drake Bay offers world class opportunities for diving, hiking and wildlife sighting.
Featured in:
Eco Lodges, Midrange, Great for Families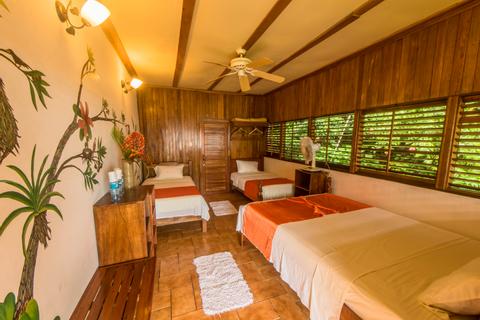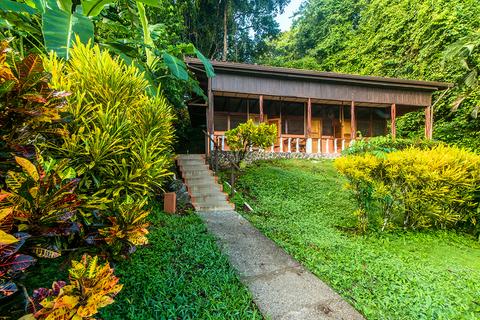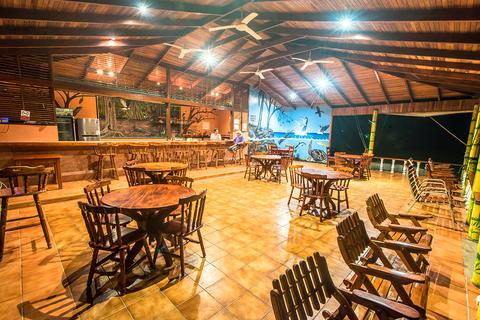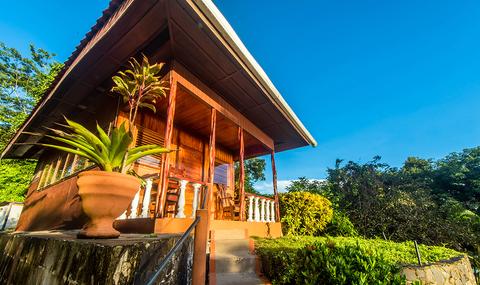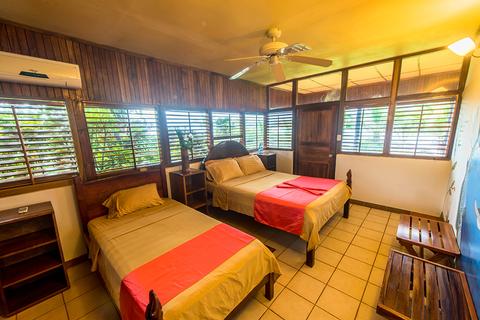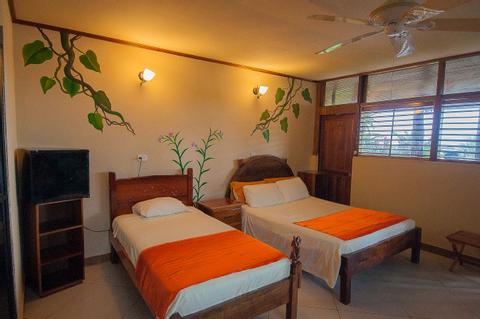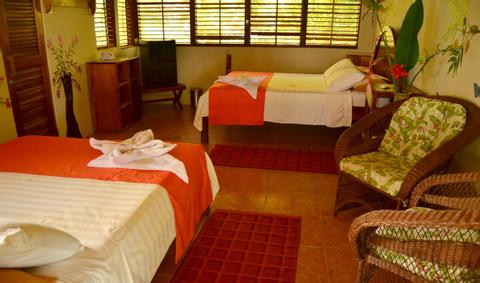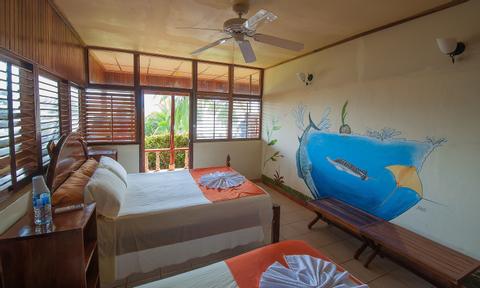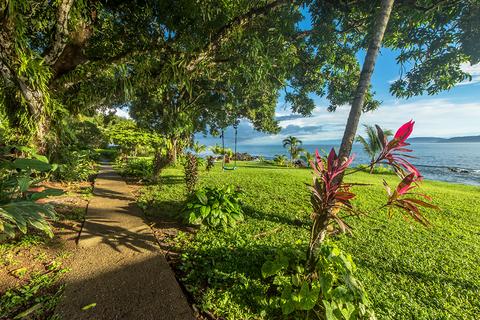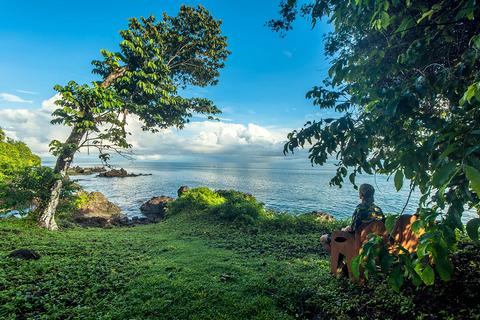 2:00 p.m. check in
12:00 p.m. check out
Restaurant in Hotel
Swimming Pool
Drake Bay is an ideal place for travelers looking for seclusion amidst a truly spectacular landscape. This area provides access into both the Corcovado National Park, which has some wonderful hiking and wildlife viewing, as well as the uninhabited Cano Island and the Cano Island Biological Reserve, a reserve which offers visitors world-class diving and snorkeling, as well as beaches which are frequented by Olive Ridley sea turtles. Off the coast of the island, dolphins and whales can often be spotted.
Located in the heart of this biological diversity, Drake Bay Wilderness Resort specializes in offering a never-ending list of outdoor activities and tours, all designed to optimize their guests' engagement with the natural environment. Each tour can be customized to fit different interests and age groups, and is led by a well-informed staff member. Some of the more popular tours include The Creepy Crawler Tour, a nighttime hike investigating the abundance of bugs living in the nearby jungle; The Dolphin Tour, which takes guests into the Pacific to search for dolphins; and the Rainforest Tour, which includes a hike to a pristine waterfall. There are many more tours to choose from, ranging from a canoe trip through an eerie lagoon to a hike into an ancient Indian burial ground, which guests are guaranteed to enjoy .
Drake Bay Wilderness Resort is comprised of 20 cabins, each complete with a double bed, hot water shower, private bathroom, shaded porch and ceiling fan. The resort adheres to a high standard of cleanliness, with rooms that are well-maintained and tastefully adorned with polished wood furniture and colorful floral murals. Each cabin also offers its guests some wonderful views of the ocean and surrounding forest. The grounds surrounding the cabins are meticulously groomed and contain bright hibiscus flowers that add splashes of pink to the otherwise green landscape. A 15-minute walk reveals a beach that is perfect for swimming, though there is also an all-natural, saltwater swimming pool on the resort's grounds.
The dining hall is an open-air affair that has 180 degree views of the Pacific Ocean. All meals are eaten communally and the buffet-style breakfast is one of the resort's best loved specialties. The fruit bar is overloaded with fresh watermelon, pineapple, papaya and cantaloupe, and locally grown Costa Rican coffee is brewed throughout the day. The kitchen is happy to accommodate any special dietary needs that their guests may have, and will pack picnic lunches for all-day tours. The fully-stocked bar provides free snacks in the afternoon, and offers a nice atmosphere for relaxing with a cold drink.
Packages
All tour packages include: transportation from Drake Bay Airport, hotel lodging, 3 home-cooked meals each day and tours with bilingual guides, laundry, electricity 24 hours a day, canoe or kayak. The four main tours are Corcovado National Park and Caño Island, Mangrove tour and Animal Farm. Many other tours are available with extra charge.
Standard Package: includes 2 guided tours.
Four Night Package: includes 3 guided tours.
Week in Paradise: includes 5 guided tours.
Weekend Getaway Package: includes 1 guided tour.
More Property Amenities
Bar
Coffee Service
Fan
Gardens
Hair Dryer
Hammocks
Hot Water
Internet Access
Jungle View
Laundry Service
Ocean View
Accommodations
Standard Package 4 days/3 nights (Standard Room)
Sleeps 5
Standard Package 4 days/3 nights (Deluxe Room)
Sleeps 4
Weekend Getaway Package 3 days/2 nights (Standard Room)
Sleeps 5
Weekend Getaway Package 3 days/2 nights (Deluxe Room)
Sleeps 4
Four Night Package (Standard Room)
Sleeps 5
Four Night Package (Deluxe Room)
Sleeps 4
Feedback from Travelers
Excellent! One of the best places we've ever stayed. Our guides, servers, and hotel staff could not have been kinder and more helpful. The hike at Corcovado and snorkeling at Cano Island were both high points of our trip.
The staff here was great -- especially the bartender :-) It is a great place to go if you want to stay busy and go on different tours daily.
This resort was absolutely fabulous. It was so clean and comfortable. The owner and managers were so helpful and it was first class service. We loved everything about it. And moms everywhere, free laundry service!!! The best ever for traveling families.
Similar Hotels