Saladero Ecolodge
Nestled between the brilliant turquoise waters of Golfo Dulce and the lush green mountains of Piedras Blancas National Park, the Saladero Ecolodge is a place for ocean adventure and relaxation. Located on the Osa Peninsula, in the South Pacific Province, this rainforest style lodge is accessible only by boat.
Set on a remote stretch of coastline, the Saladero Ecolodge is dedicated to providing comfortable accommodations and a connection to the surrounding natural beauty. With a variety of local hikes and ocean-related activities, this is an excellent choice for those wishing to explore the natural landscape and observe wildlife. Visitors enjoy spending the day paddling the mangrove forests, snorkeling the local coral reef, or exploring the jungle by foot or horseback. Further, the Piedras Blancas National Park circles this jungle lodge and serves as a reserve for the towering rainforest trees, orchids, and variety of wildlife that make this one of the most diverse places on earth.
The Saladero Ecolodge is located on the Saladero Farm, a 480 acre private preserve, which houses 465 acres of rainforest, beautiful gardens, and a ½ mile of coastline on Golfo Dulce. While maintaining a high level of service, the folks at Saladero Lodge are excellent stewards of the land and devoted to sustaining the local people's way of life. Much of the restaurants fruits, vegetables, and chicken are raised on the farm using sustainable practices.
Beach House (Sleeps 6)
Constructed with exotic hardwoods, this two-story house offers unobstructed views of the ocean and a spacious open-air lounge on the second story. Great for large groups and families.
Tree house (Sleeps 3)
Perched on the hillside in the jungle's canopy, this tree house provides a unique picture of the local flora and fauna.
Mariposa Cabin (Sleeps 3)
Set between the pineapple plants and the cashew tree, the Mariposa Cabin has a great view of Golfo Dulce. The bathroom and shower for this cabin are located 200ft (60m) away.
Camping
Saladero Finca (farm) features 30 acres of well maintained tropical garden for budget travelers and those seeking more of connection to the local environment.
Facility Amenities
---
Restaurant in Hotel
Free Breakfast
Wireless Internet
Spa Services
Wheelchair Accessible
Swimming Pool
Coffee Service
Gardens
Ocean View
Facility Amenities
---
Restaurant in Hotel
Free Breakfast
Wireless Internet
Spa Services
Wheelchair Accessible
Swimming Pool
Coffee Service
Gardens
Ocean View
Check In:
2pm
Check Out:
12pm
Saladero Ecolodge Accommodations & Rooms
5 Rooms
Filter Rooms
Room Features
Room View
Saladero Ecolodge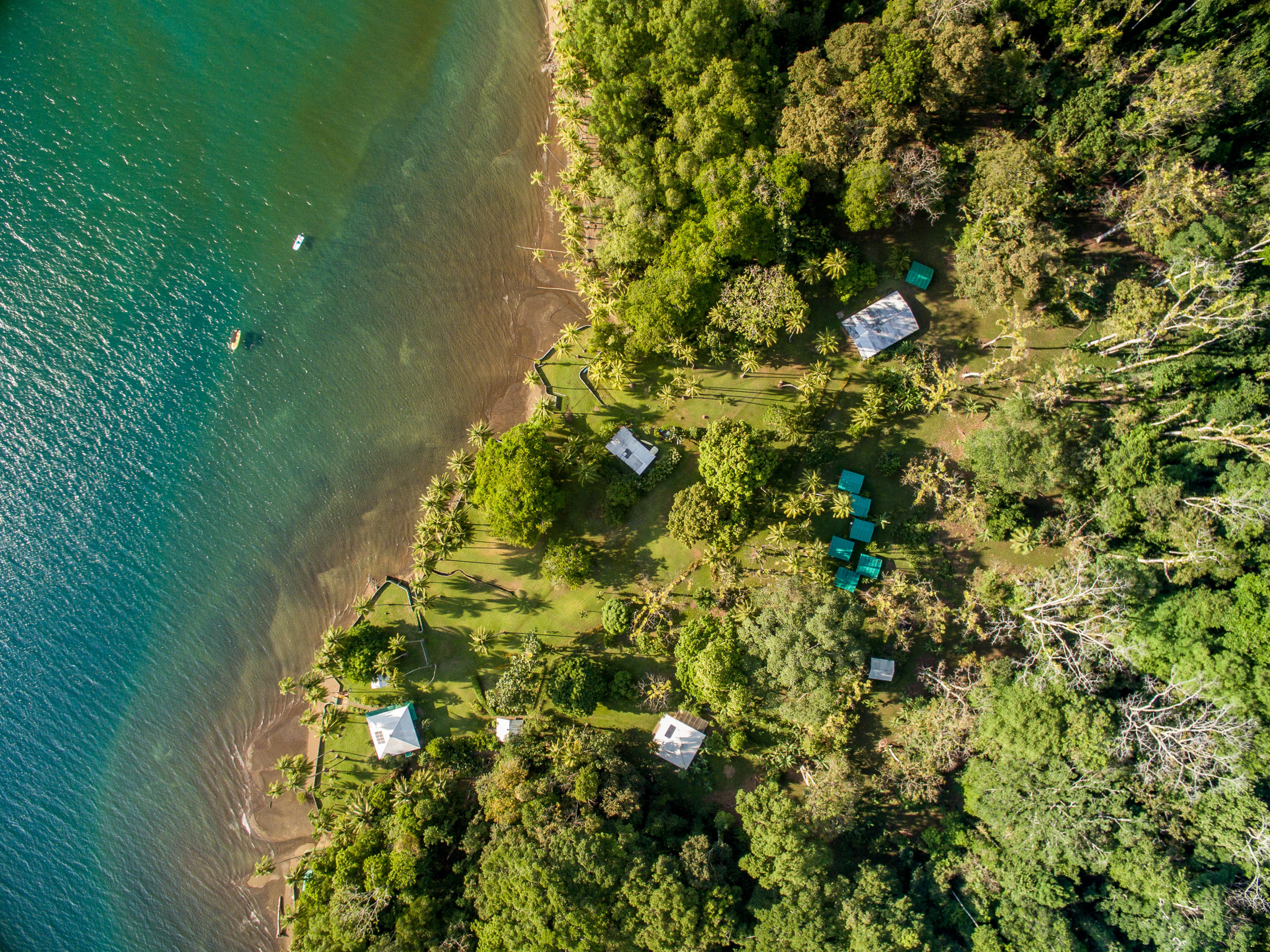 Room rates: $191
Anywhere.com