Nestled between the brilliant turquoise waters of Golfo Dulce and the lush green mountains of Piedras Blancas National Park, the Saladero Eco Lodge is a place for ocean adventure and relaxation. This rainforest lodge is accessible only by boat, and transportation from Puerto Jimenez is included in your stay.
Featured in:
Beachfront, Eco Lodges, Isolated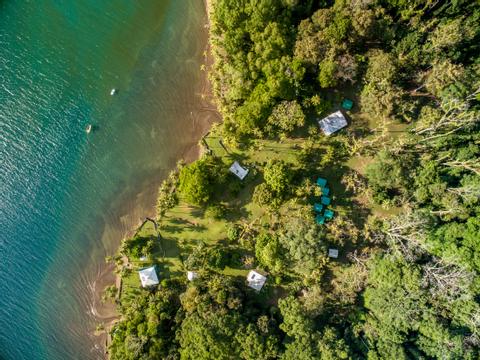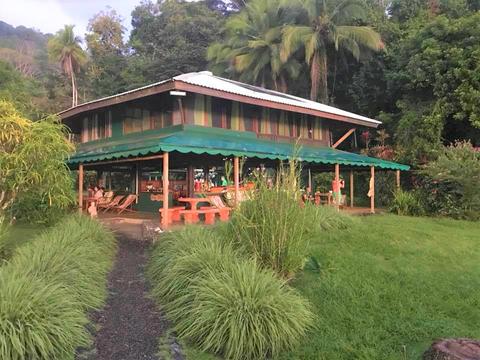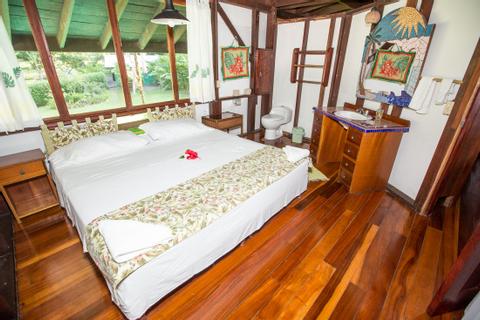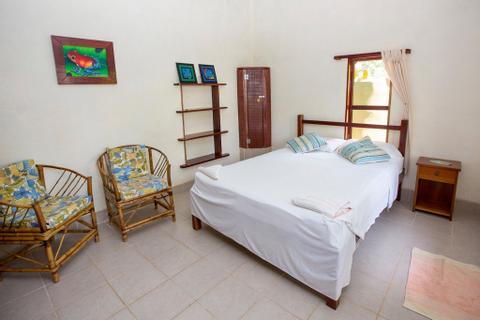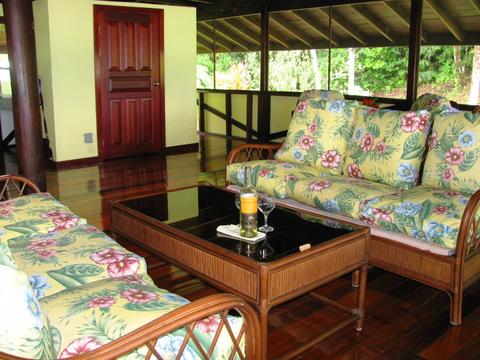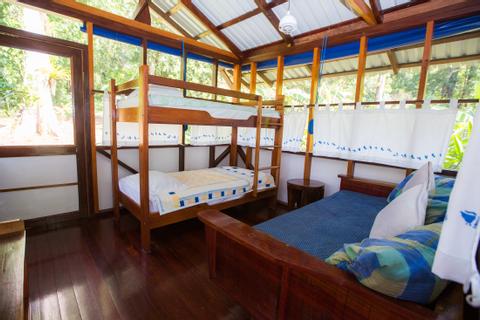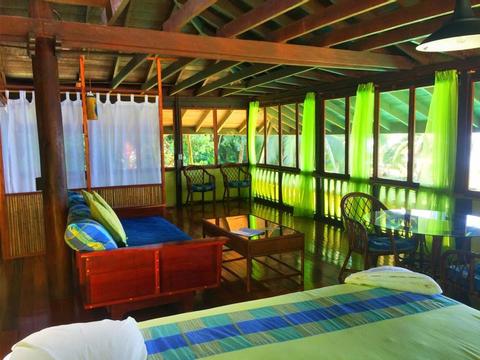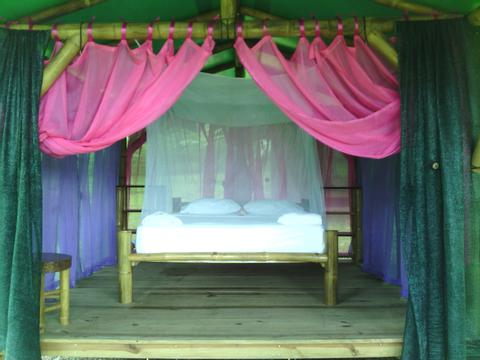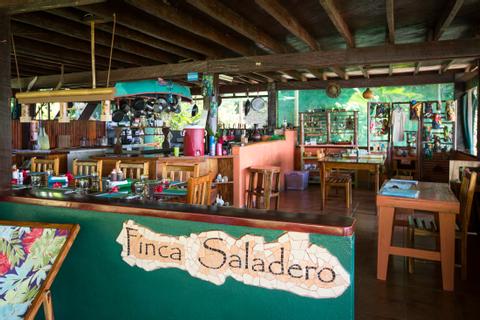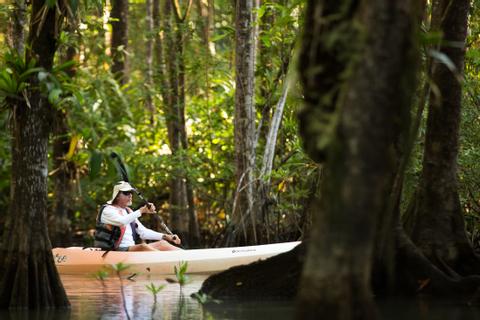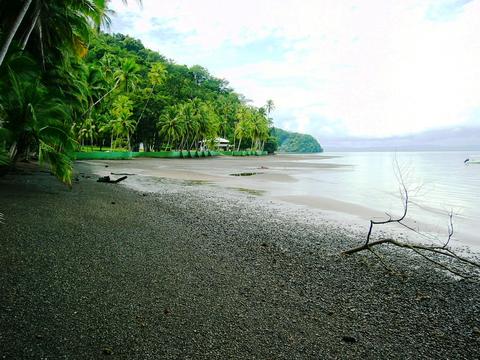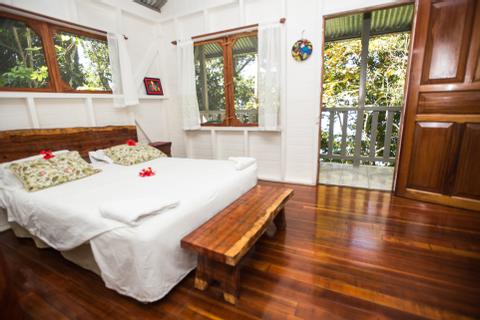 2:00 p.m. check in
12:00 p.m. check out
Free Breakfast
Restaurant in Hotel
Wireless Internet
The Saladero Ecolodge is located on the Saladero Farm, a 480-acre (194-ha) private preserve, which covers rainforest as well as beautifully landscaped gardens, and a private beach on Golfo Dulce. While you're here, you can make use of the lodge's kayaks to explore the nearby rivers. Head to the beach with the provided snorkeling and fishing equipment. Plan hikes to see the waterfalls that splash alongside trails through the colorful rainforest. The Piedras Blancas National Park borders this jungle lodge and serves as a reserve for the towering rainforest trees, orchids, and variety of wildlife that make this one of the most diverse places on earth.
This eco lodge is all-inclusive, and there are three meals per day and fresh juices included in the price. They focus on local ingredients, brick oven pizza, and classic Latin American cuisine, including a satisfying salsa and plantain chip snack that's served every afternoon. Saladero goes above and beyond to exist in harmony with nature, and the lodge's hammocks and nature trails invite you to spend some downtime soaking up the rainforest.Electricity in the cabins comes from either solar or hydro power, and the hot water in the showers relies on passive heating systems.
While you're here, you have a range of options for accommodation — from large, nicely appointed cabins to a basic campground. Choose based on the size of your party and just how close you want to be to nature during your stay.
Beach House (Sleeps 6)
Constructed with exotic hardwoods, this two-story house offers unobstructed views of the ocean and a spacious open-air lounge on the second story. Guests can use the upstairs shower or the outdoor shower. It's a great accommodation for large groups and families.
Tree house (Sleeps 3)
Perched on the hillside in the jungle's canopy, this tree house provides a unique picture of the local flora and fauna. Keep in mind — guests here must climb 88 steps to reach their room. It has a bright and airy atmosphere, lending the space a homey yet contemporary vibe.
Mariposa Cabin (Sleeps 3)
Set between the pineapple plants and the cashew tree, the Mariposa Cabin has a great view of Golfo Dulce. This cabin is screened in and comes furnished with a bunk bed and a sofa bed and is lit with solar-powered lamps.The bathroom and shower for this cabin are located 200 feet (60 m) away.
Camping
Saladero Finca features 30 (12 ha) acres of well-maintained tropical garden for campers. The campground is right on the beach, in an especially idyllic location. The camping option doesn't come with the food, equipment, or refrigeration that's included with the other accommodation types. You can choose to eat at the lodge or bring your own food.
There are "glamping" tents that come with canopy beds, and raised platforms that are designed for travelers who plan to bring their own sleeping gear. The campground does provide outdoor showers.
More Property Amenities
Coffee Service
Gardens
Ocean View
Similar Hotels