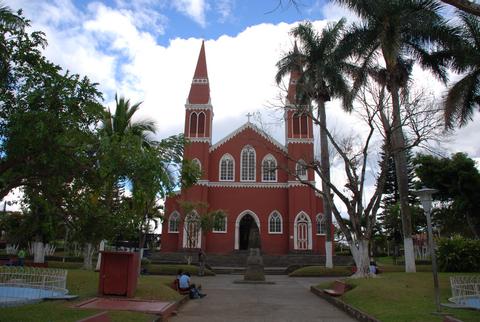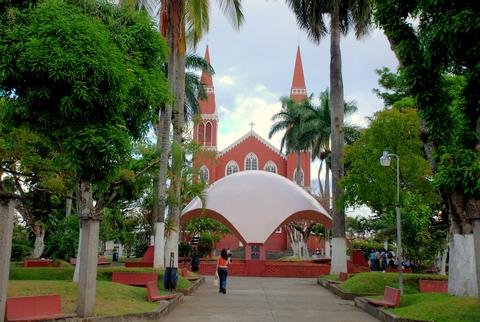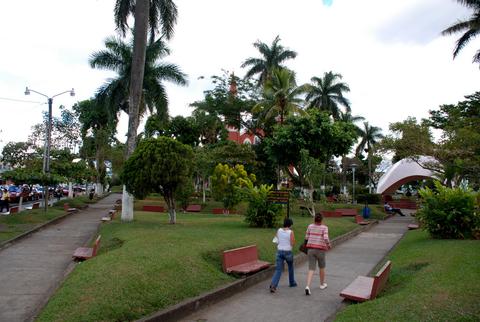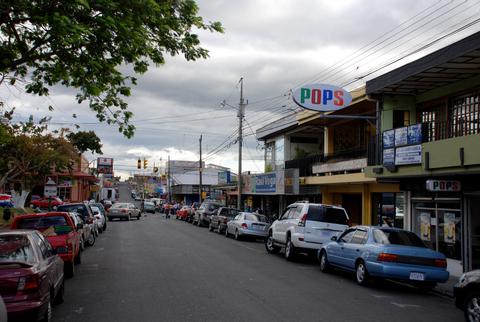 This agricultural center grows and produces sugar cane, organic coffee and pineapple. With its mild climate, fresh breeze year round and its friendly locals, this is a charming little town to visit and see some Costa Rican culture.
Grecia is a well-maintained and clean city, breathing a comfortable atmosphere. The central park, bordered by the Cathedral made of a red colored metal, is a nice place to relax for a bit between lush tropical plants and in the shade of large trees and people watch.
Attractions include the Snakes Museum, a Butterfly and Insect Museum and Las Cataratas de los Chorros, the latter one being a pair of waterfalls within a private reserve, several minutes from town.
Nearby you will find the famous artisan town of Sarchi, where you can indulge looking for hand-made souvenirs or dare-devils could try bungee jumping of the 75-meters (245 feet) high bridge over the Rio Colorado.