Papagayo Gulf, Costa Rica
The northern Guanacaste shoreline looks out over the expansive Gulf of Papagayo (Golfo de Papagayo), the setting for Costa Rica's premier luxury resorts and most sought after beaches. Immersed in stunning natural beauty, it is no wonder that the gulf is experiencing an unprecedented boom in the construction of all inclusive resort complexes.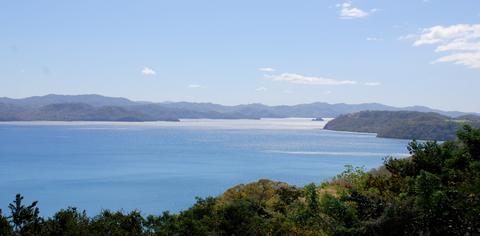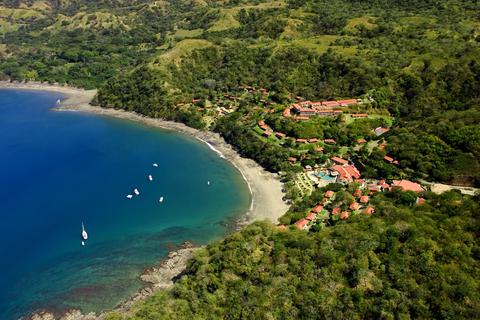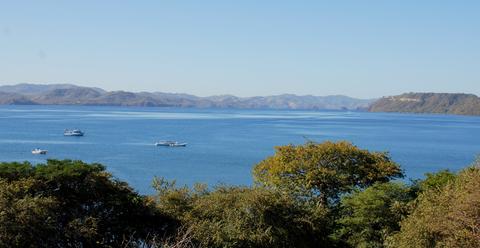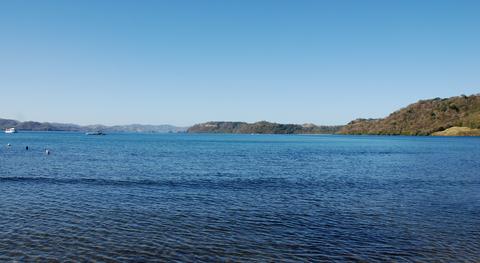 From Ocotal to Culebra Bay, resorts are popping up along the coast line, particularly at Coco, Hermosa and Panamá beaches, as well as Culebra Bay, the site of Costa Rica's most premier resorts.
Surrounded by unspoiled dry tropical forest and dazzling topography, the Gulf of Papagayo is the ideal setting for nature lovers and beachgoers seeking to plunge themselves into the national parks of Guanacaste, or simply kickback and relax along one of Papagayo's world-class beaches. The nation's new Daniel Oduber Quirós International Airport in Liberia provides seamless travel to the Guanacaste region, while paved roads facilitate the rest of the journey to the Pacific coast and the Gulf of Papagayo.
From birding in the region's dry tropical forests to exploring the volcanic landscape of the Guanacaste Mountains, northwest Guanacaste has it all. In close proximity to the gulf are a number of national parks, including Santa Rosa, Marino las Baulas, Guanacaste, and Rincón de la Vieja, which provide visitors opportunities to explore the natural inland terrain.
Of course, the Gulf of Papagayo is most famous for its beaches. Here, the sun shines throughout the day, heating the white-sand coast and the immaculate aquamarine sea. Tropical trees sway in the breeze at the edge of the beach, providing shade from the burning sun, while the warm gulf waters beckon visitors to take a dip in the calm water.
Accommodations range from all inclusive resort complexes to small intimate hotels and bed and breakfasts. Budget travelers will find their options sparse, as the Gulf of Papagayo mostly caters to visitors seeking mid-range and luxury accommodations.
Papagayo Gulf Personalized Trips