The Tiskita Jungle Lodge is located along the far edge Costa Rica's southern Pacific coast. Set between the town of Pavones and the country of Panama, this is one of the most remote and naturally beautiful parts of Costa Rica.
Featured in:
Eco Lodges, Cabins and Villas, Boutique, Great for Families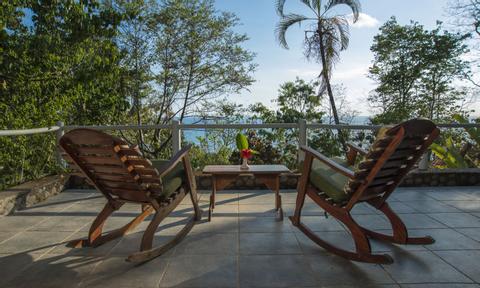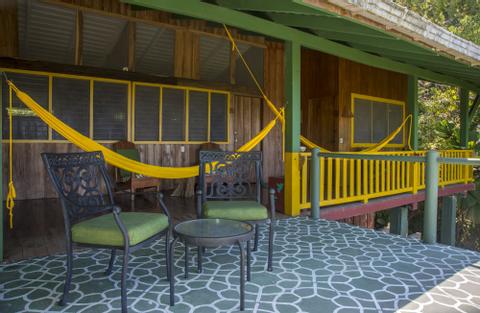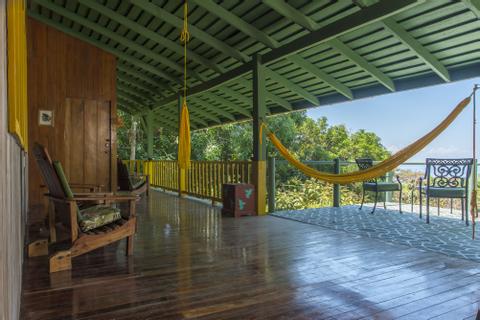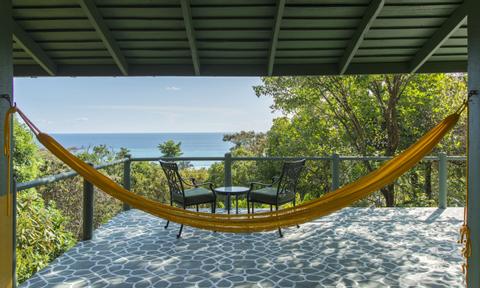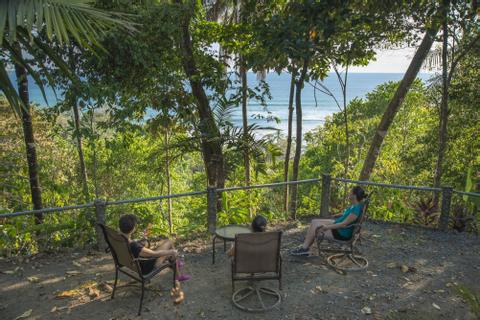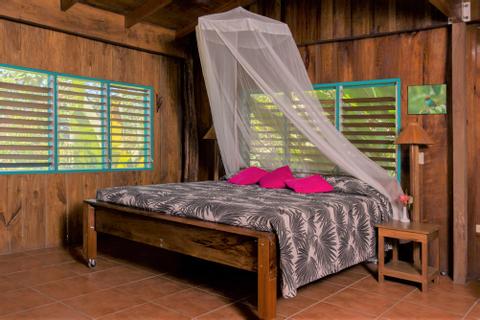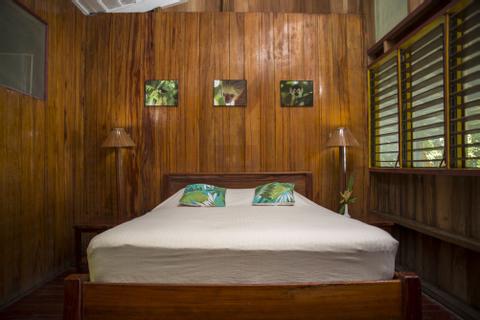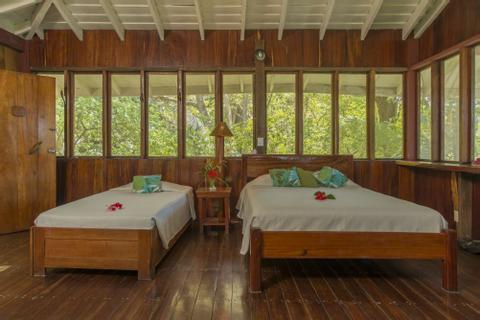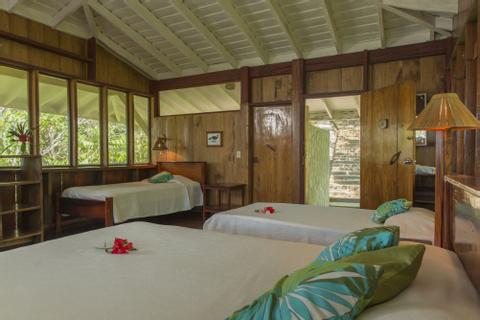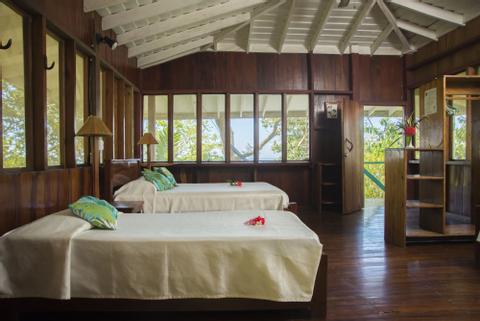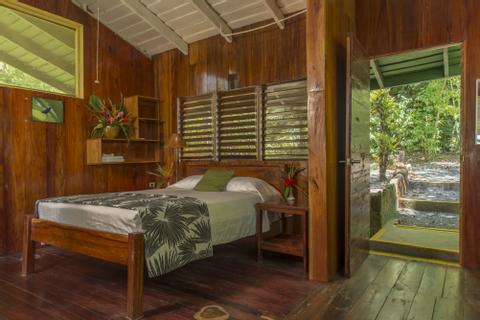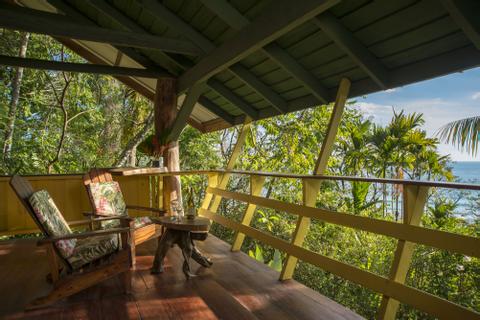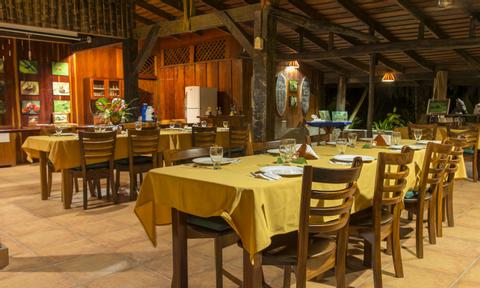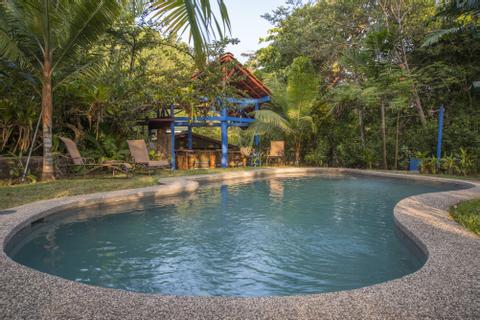 2:00 p.m. check in
12:00 p.m. check out
Restaurant in Hotel
Swimming Pool
Free Breakfast
– Some rooms feature –
Wheelchair Accesibility
Not many travelers make it to this part of the country – it is, quite literally, one of the most secluded places in all of Costa Rica. The closest town is Pavones, which mainly caters to the surfing crowd that haunts its notoriously good waves offshore. Other than that, the area is mainly devoid of people. It is, however, abundant in unspoiled natural riches—rainforests, beaches and the Pacific Ocean. Other than beach bumming or swimming, most activities are organized and implemented by the host lodge, as is the case with Tiskita.
Tiskita is, in a sense, one of the country's original eco-lodges – for over twenty years it has welcomed travelers into an environment that both respects and learns from the Earth's resources. Tiskita is set on an 800-acre biological reserve. Composed of both primary and secondary rainforest and connected by a network of trails, this reserve is a fantastic place to explore Costa Rica's outdoors. Tiskita offers guided tours – both on horseback and foot – of the reserve, as well as birding tours (over 275 birds have been identified on their property), biking tours, kayaking tours and more. Peter, the owner, is a fruit expert that has planted a garden with over 125 species of tropical fruits (one of the largest in the world). Guests are invited to stroll through this garden and try any fruit that tempts their eye. The beach is a fifteen minute walk downhill. This part of the ocean is relatively mellow; swimming and snorkeling can easily been enjoyed.
Meals are served in a simple, buffet-style arrangement. The meals are healthy and employ fresh produce from local farmers, locally raised beef and poultry, and fish from the nearby ocean. Vegetarian diets are easily accommodated, and there is – unsurprisingly – a wide range of tropical fruit juices to try.
Tiskita's cabins are set amidst a rich forest of fruiting trees. Built from mahogany, purpleheart and rosewood trees that fell on the property, the cabins are rustic but comfortable. All have covered, ocean-view porches that are stocked with chairs and hammocks. Screened windows let in the breeze but keep out the bugs. There are multiple-room cabins that are great for groups or families, as well as single-room cabins that will work well for couples. All are well spread out and quiet.
Note: 3 daily meals, coffee, tea and fruit juices as well as 2 guided walks with a bilingual guide are included with your stay.
More Property Amenities
Balcony
Bar
Beach Access
Breakfast Available
Coffee Service
Fan
Gardens
Hammocks
Hiking Trails
Hot Water
Internet Access
Jungle View
Ocean View
Telephone
Accommodations
Standard Cabin - Howler
Sleeps 3
Family Cabin - Armadillo
Sleeps 3
Family Cabin - Titi
Sleeps 2
Family Cabin - Kinkajou
Sleeps 4
Family Cabin - Black Iguana
Sleeps 4
Fan
Hot Water
Wheelchair Accessible
Porch
Standard Cabin - Tyra
Sleeps 2
Standard Cabin - Toucan
Sleeps 3
Suite Cabin - Jaguarundi
Sleeps 2
Suite Cabin - Agouti
Sleeps 2
Similar Hotels