Pavones, Costa Rica
Pavones is a small town located in the southern Pacific Zone about 1 1/2 hour drive from Golfito. The little pueblo exists almost entirely for surf tourists who make the journey for the left point break that runs the entire length of the village of Pavones. Being the only surf destination south of Domical, Pavones is the end of the road and a little out of the way. However for the opportunity to catch rides that will make your legs ache it is well worth the journey.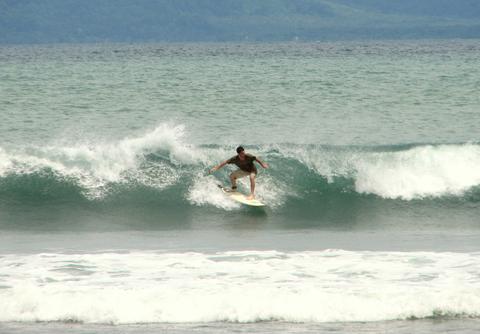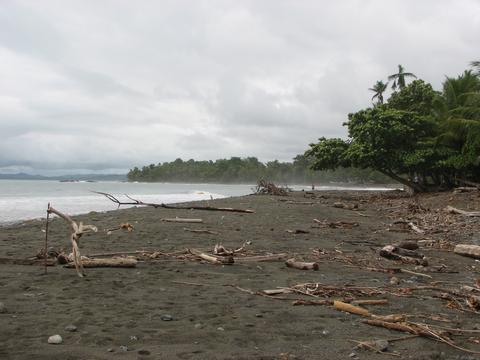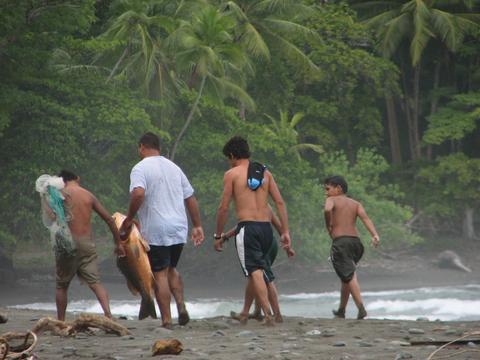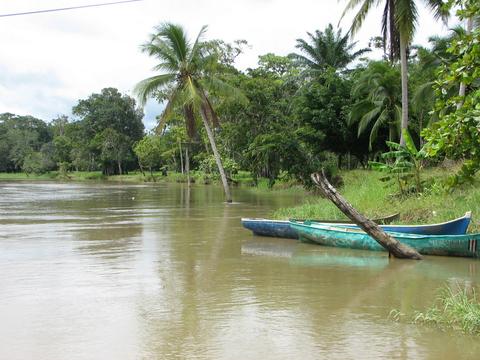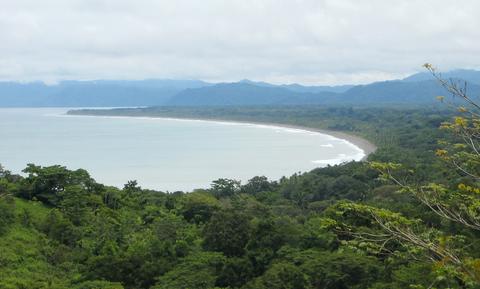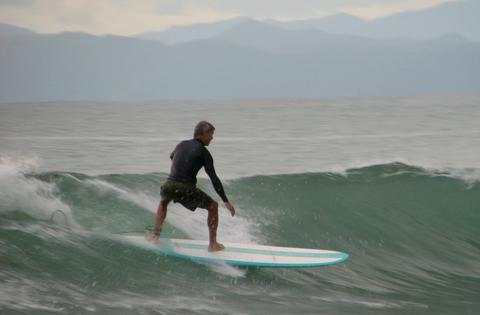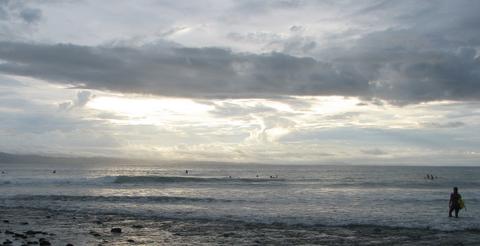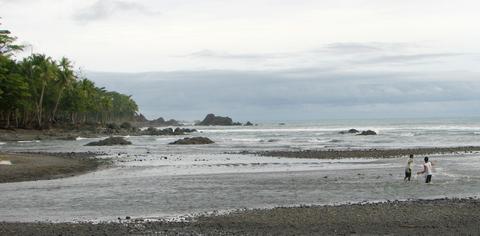 Most conversations around Pavones rarely diverge from talk of incoming swells, tide conditions, and rides of the day. La Manta restaurant serves you fresh Mahi burritos while a projector screen displays footage from that day's highlights. Most of the town converges upon the local watering hole to scoff at small waves during the day (they would be surfing otherwise!) and get their drink on at night. There are a few homestyle eateries around Pavones where fresh fish, poultry, and vegetables are always available on site. Stay aware around town and keep an eye on your valuables there has been incidents of petty theft have been reported.
Note To Surfers
Because of the extreme popularity of Pavones, surfers can crowd the lineup. As many as 200 people have been counted in the water when the swells arrive. The waves break off the point and then again around the shoulder when it's not connecting all the way through. Different take-off points mercifully spreads out all of the people. It is a performance wave more suitable for turns rather than barrels.
Once in Golfito there are several options to get to Pavones:
Taxis cost between $60-70 USD and are a convenient way to go. Car rentals are available in Golfito.
Getting to Pavones
The drive from Golfito to Pavones generally take one and a half hours but road conditions can effect drive times. If you are coming from San Jose you should consider flying to Golfito, The domestic airlines can accommodate most surf boards. Nature Air does not allow surf boards bigger than 6ft 8" but will not charge an extra fee. The other Flight option is with Sansa who will charge is $30 per surfboard each way but does not have restrictions on the size of board.