Playa Herradura, Costa Rica
Playa Herradura is a small beach located on the Central Pacific Coast of Costa Rica, about 3.5 miles (6km) north of the town Jaco. It's Spanish name means "horseshoe", which refers to the shape of the bay of this particular beach. Playa Herradura has different types of hotels, cabins, camping sites and restaurants.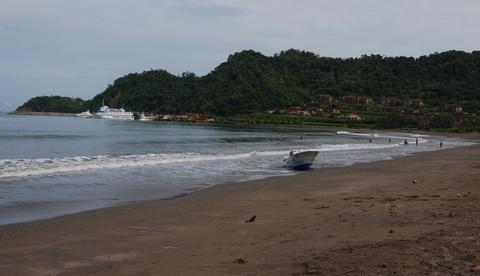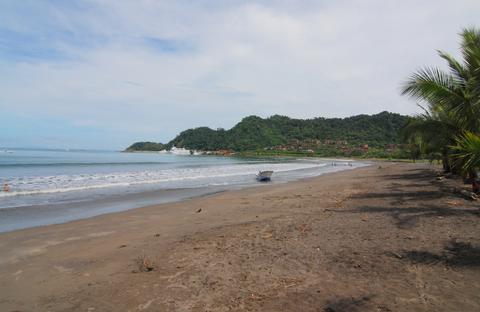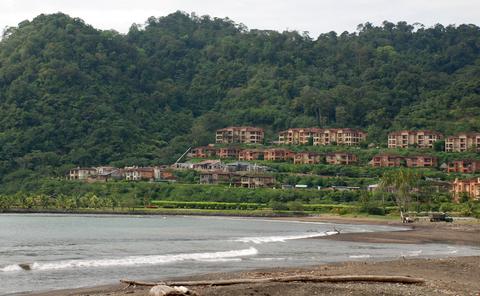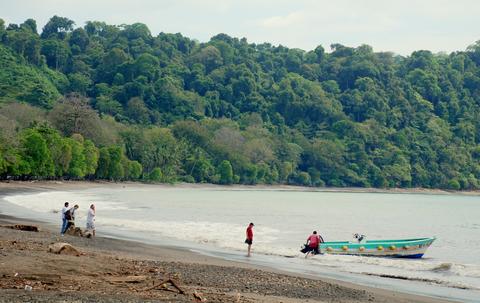 Initially Herradura was a rural beach and sleepy little village. Nowadays the area has seen a lot of changes due to the demand of tourism and North-American property development. The prestigious and large hotel Marriott Los Suenos, with marina and golf course, is situated at Playa Herradura and is one of the largest tourism developments in Costa Rica.
If you are looking for activities like sport fishing and golf, then Playa Herradura is a great destination and you will find many options to keep busy. Its close proximity to the capital of San Jose makes Herradura a nice beach to escape to for those limited on time. The waters at Playa Herradura are a lot more tranquil than at surrounding beaches, making this a safe place for swimming.
The nearby located Carara National Park has a lot to offer to nature enthusiasts. Famous for its crocodiles in the Tarcoles River and mangroves where you could see birds such as toucans, macaws and herons, the trails in this park will allow you to see an abundance of wildlife and impressive flora.