Playa Potrero is a wonderfully tranquil place for passing the day, lying on warm sand, bathing in the sun and reading in the shade of palm trees. On the beach's north end, the small fishing village of Potrero looks to Playa Potrero and its bay. Toward the southern end, sits the chic beach community of Playa Flamingo.
The quiet and gorgeous bay of Playa Potrero is situated in the province of Guanacaste, where visitors enjoy dreamy summer days along the numerous beaches and warm turquoise waters. The area is rich with exotic plant and wildlife, and to the east, a string of volcanic mountain ranges boarder the Province.
In the Playa Potrero area, visitors can choose from a wide variety of water sports such as Scuba Diving, snorkeling, and kayaking. They can also enjoy world-class deep-sea fishing for Marlin, Tuna and Swordfish. The Playa Flamingo community to the south, maintains a full service marina, offering boating excursions and water sport rentals. For those wanting to get off the beach and discover the surrounding rainforest, Santa Rosa National Park and Palo Verde Natural Reserve are not far away.
To reach the small paradise of Playa Potrero, a drive from Liberia's International Airport takes 45 minutes, or it is four and a half hours from San Jose.
This was a great place - I cant wait to go back here
If you want peace and quiet this is the place for you! Wish we could have stayed here longer
Had some good meals at the sodas during the day, it was nice that we were able to get to church in town, everyone at the hotel was very friendly.
Very quiet area. Had a nice relaxing time here.
We didn't have any excursions planned thru Anywhere Costa Rica but the Sugar Beach Hotel recommended the sunset catamaran/snorkel tour which we did and loved! We also ate at Las Brisas one night and would also recommend. It had a local feel- the waitress's english was rough but the food was very good and reasonably priced. Also, we took several cabs here and unlike the US, the same cab driver that brought you will also pick you up (you just tell him what time) and he brings you back. If we come back to this area, we will probably rent a car as the Hotel was very secluded and far from any shopping.
Enjoyed the beaches here the most. Great sunsets, very relaxing. Crazy drivers! Would visit again!
We stayed in Playa Flamingo and enjoyed our walks on the beach.
The most beauriful, peaceful beach I've every seen. We walked down the beach one day and had a beverage in a local restaurant but other than that we didn't leave the hotel. Breakfast was included and was very good. They brought eggs and fruit plates fresh from the kitchen and there was a standard buffet to eat from until your special order arrived. The menu here was varied and satisfying.
Playa Potrero was a quiet and beautiful area that was great for relaxation and exploring.
We took numerous walks around town and on the beach, it was a very quaint and quiet area. We rode the city bus a couple of times and took a taxi to Conchal beach which was really pristine.
We only stayed one night at Hotel Bahia Esmeralda. Very nice and comfortable. Good breakfast.
Loved it. Although the beach itself is not my favorite, but we walked to Playa Flamingo and it was a wonderful walk and a beautiful beach. But the area was beautiful, sunsets great, and I would stay again
We liked the area. Its location was fine with a car. From there we were able to go to different national parcs and visit leisurely and still get back to the hotel before sunset. We did not run into many tourists. We found one excellent restaurant Sol y Mar that we highly recomment. We shopped in Playa Brasilito for souvenirs and were pleased with the selections. It may not be the perfect destination for nature lovers but it is close to the parcs so with a car, it is a good area to visit.
It was far enough away from the resorts to not be touristy but close enough that we easily were able to get to the other beaches where we did horseback riding and a sunset catamaran. It was very dark at night proving a bit difficult to walk around to restaurants and the taxis were very expensive in this area.
Playa Potrero is a very quiet, non-touristy area. The community there is very friendly and hospitable. Don't expect much in the way of nightlife- except on Wednesday nights, when both locals and tourists from the nearby towns of Flamingo and Tamarindo come out to party on the beach.
The hotel was o.k. would probably stay in Tamarendo next time. Everything was easy to get to with the rental car and we had a great time. The beaches were beautiful and not crowded. the snorkel trip we booked was very enjoyable. The food was great, loved it.
Felt very safe in the resort and outside. The area was not touristy at all, quite the opposite. The locals were very friendly and open and eager to talk. The vegetation was beautiful and the overall experience was very good. Your representation was exceptional.
Playa Potrero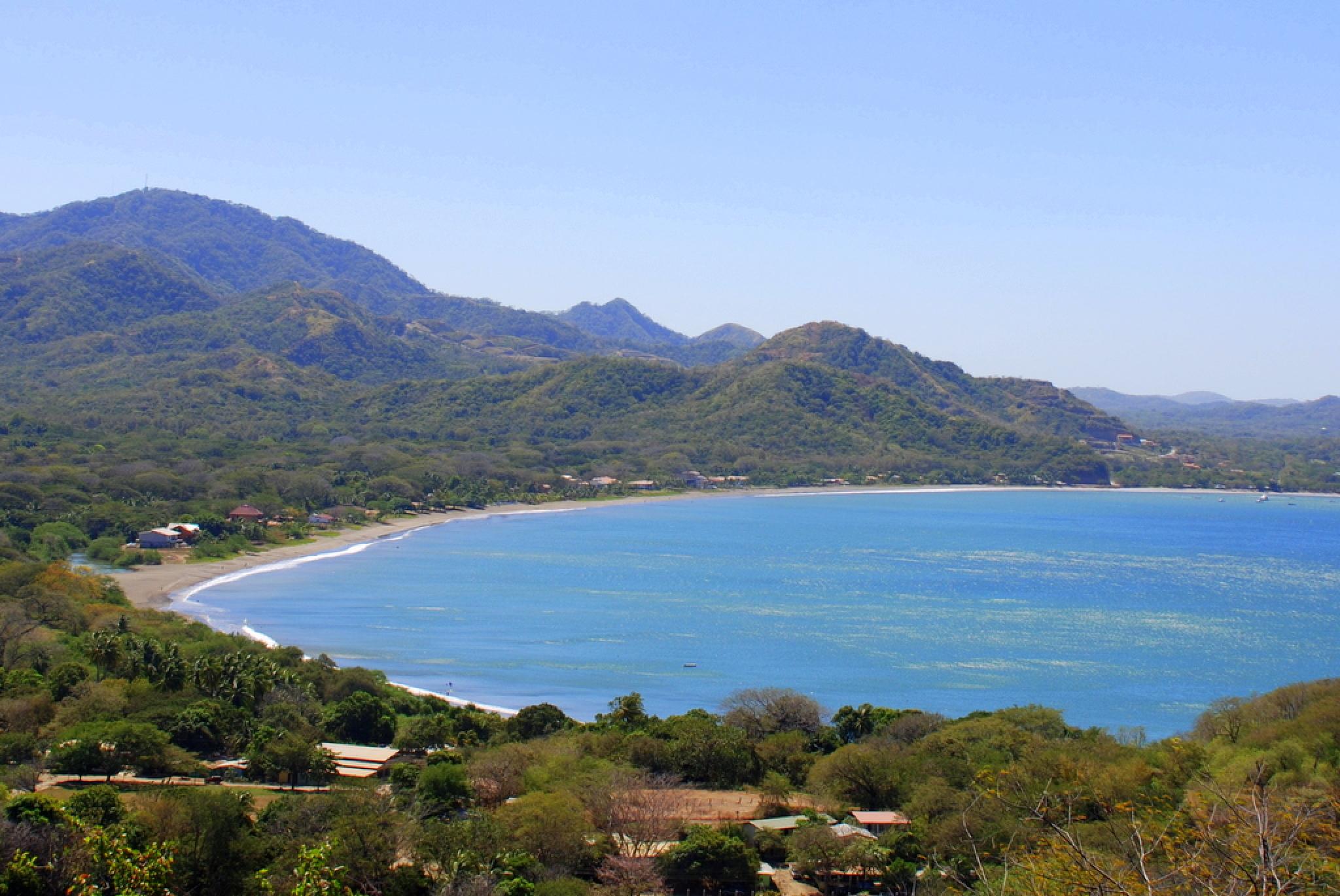 215
Anywhere.com