Staying at Santa Juana Lodge, you'll get to experience Costa Rica's agro-tourism at its finest. These accommodations put you in the heart of Costa Rica's awe-inspiring and diverse landscape, tucked away on the side of an imposing mountain.
Featured in:
Eco Lodges, Sustainable, Great for Families, Isolated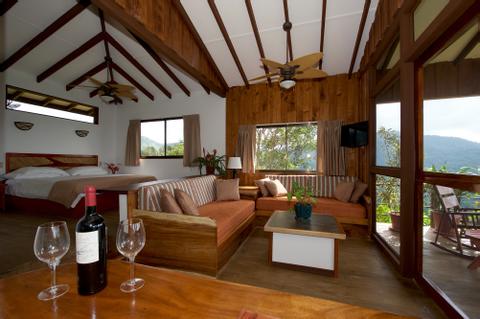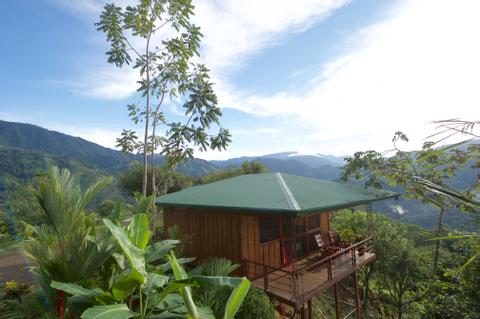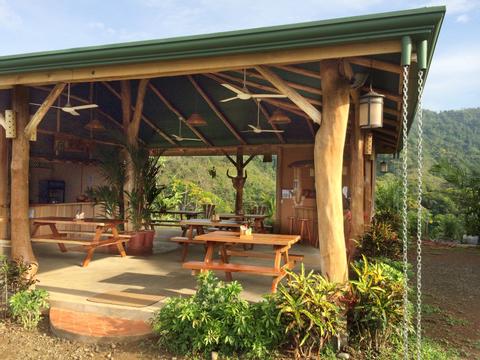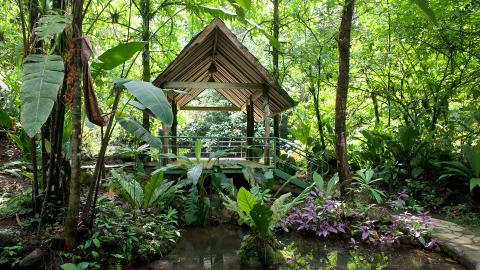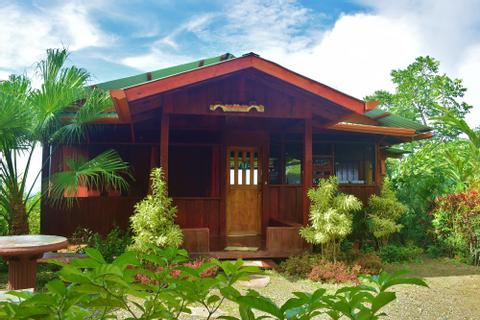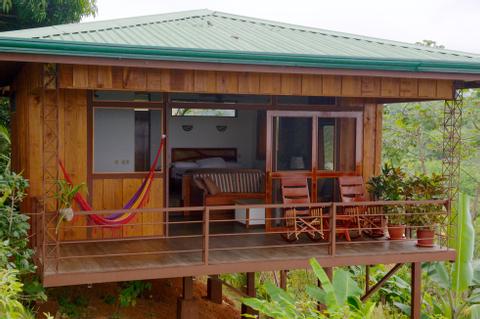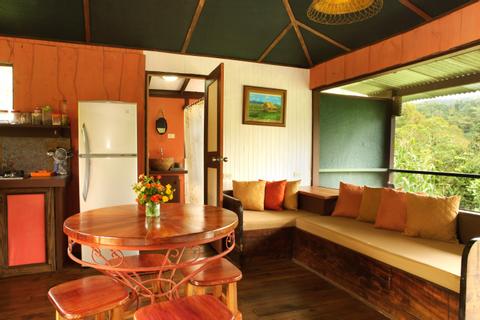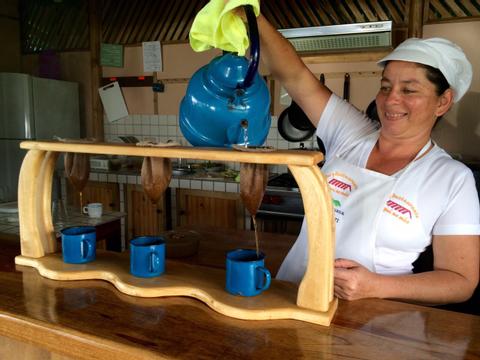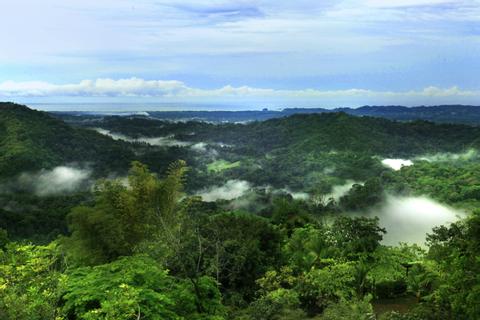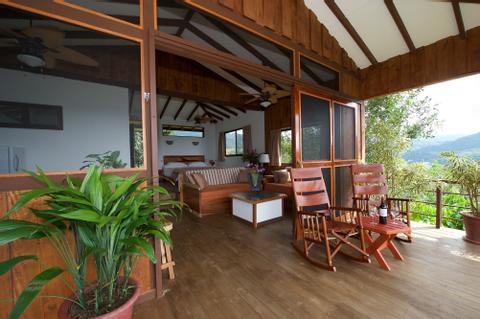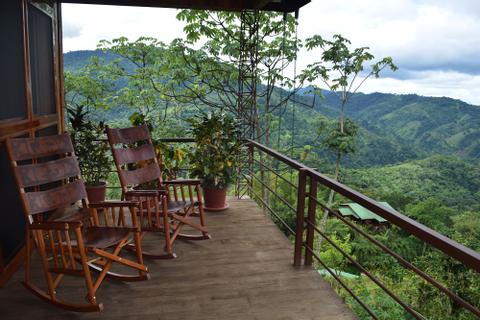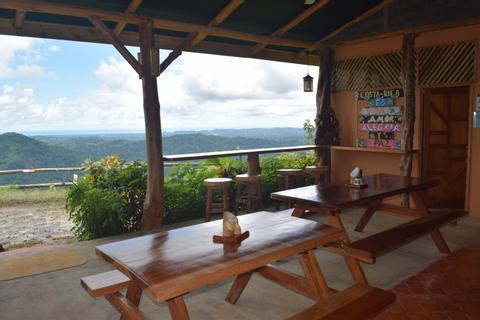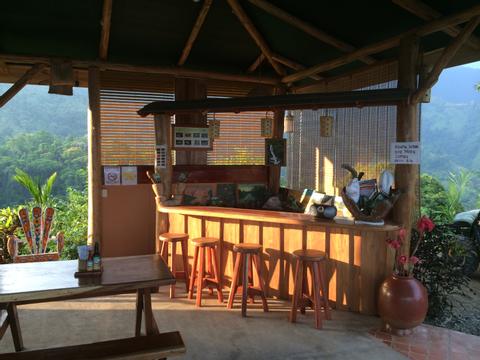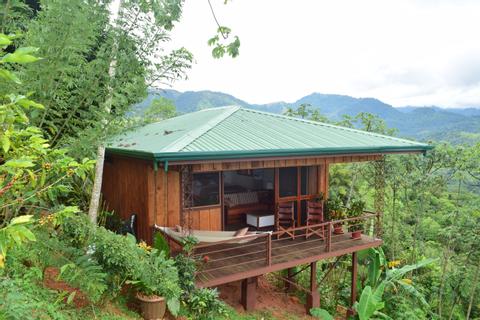 3:00 p.m. check in
12:00 p.m. check out
Restaurant in Hotel
Free Breakfast
Attractions & Sites
6 km
15 km
Located in a rural part of Costa Rica, this hotel is a short distance from the village of Santa Juana. Visit the village to meet locals and eat traditional food prepared from local ingredients. While you're exploring the grounds of the hotel, you might spot a scarlet macaw, one of the bright red-and-blue parrots native to Costa Rica. Manuel Antonio National Park is a 1 hour and 20 minute drive approximately from the lodge. Hike through the colorful forest, or take a zip-line ride through the canopy. You can go rafting down the park's rapids, and visit the calm, white sand beaches for a serene escape. Santa Juana Lodge is in Quepos, an area of Costa Rica known for its beaches and waterfalls. Staying at Santa Juana Lodge, you will be near enough the Pacific coast to visit a different beach every day.
Santa Juana places a high value on sustainable tourism. Accommodations here were built from locally harvested timber. If you stay in a cabin, you'll have your own spacious porch and barbecue area. The cabins are located in the Santa Juana village, and have two bedrooms each. All of the guest rooms are in stand-alone buildings, either cabins or slightly smaller casitas.
In the living areas, you'll find sofas and a TV. Large windows in your accommodations will let in sunlight and fresh air, allowing you to experience the sounds and aromas of Costa Rica even during your down time. Both the cabins and the casitas come with kitchenettes, outfitted with refrigerators and microwaves. Each of the accommodations has private bathrooms with showers.
Meals at the El Mirador hotel restaurant are included in your stay. El Mirador's outdoor dining space is on top of a hill, offering a scenic vista of the Manuel Antonio Park. This property started out as a farm, and the hotel still relies on the surrounding grounds to provide much of the food served in the restaurant. You'll have a selection of traditional Costa Rican menu items. All of the accommodations are located a short walk from El Mirador and the hotel's main building.
More Property Amenities
Hot Water
Microwave
Mini Refrigerator
Telephone
Accommodations
Fan
Hot Water
Microwave
Mini Refrigerator
Fan
Hot Water
Microwave
Mini Refrigerator
Similar Hotels