Rainforest Tram Alantic, Costa Rica, Costa Rica
The Caribbean Rainforest Aerial Tram is located at the eastern edge of Braulio Carillo National Park just 50 minutes from San Jose. The forest shares a 10-kilometer border with the park. Visitors can experience a 2 level, 1 hour and 10minute open-air gondola ride in the forest canopy with a naturalist guide.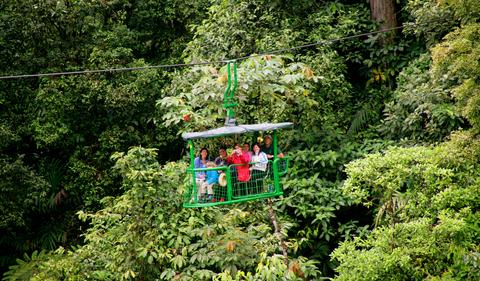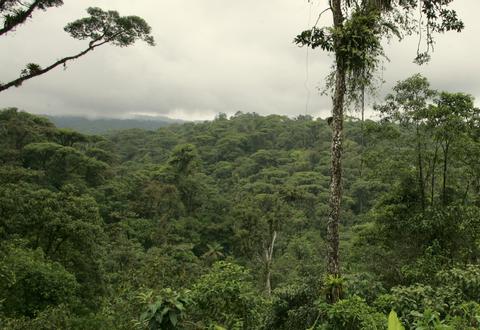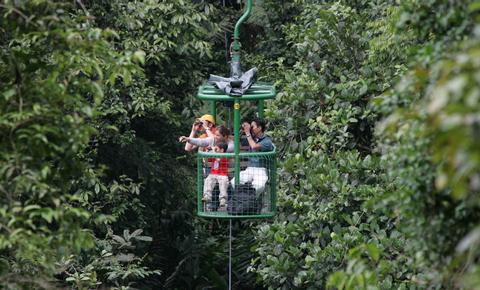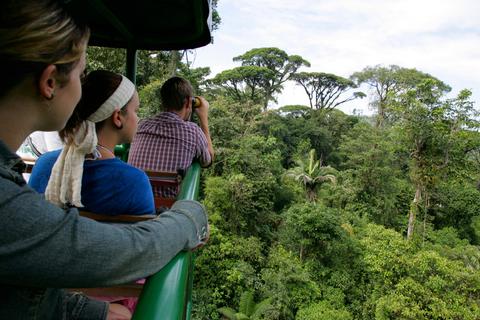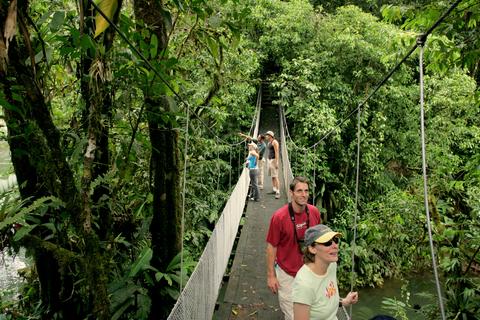 The guide will point out the unique ecological and biological diversity on display in the forest and offer insight into the natural history of the jungle surroundings. Visitors have the opportunity to see white face Capuchin monkeys, bears, anteaters, vipers, and a wide variety of tropical birds flying around the treetops. There are hiking trails and guides who can share the natural beauty from a ground level.
Braulio National Park is a protected virgin rain forest and cloud forest conservation. The park offers an extensive series of hiking trails. Short trails lead to waterfalls and there is a 32-mile trail that drops 10,000 feet in elevation. Because the large forest covers different elevations, a wide variety of flora and fauna exists across the park. The park is easily accessible, as it is bisected by one of the busiest highways in Costa
Rica.