Hotel Villas Los Candiles is found within a suburb of San José known as Santa Ana. Located within the Central Valley of Costa Rica, this area allows for easy travel throughout the entire country. When you're ready to explore, beautiful scenery studded with volcanoes and coffee plantations.
Featured in:
City Center, Isolated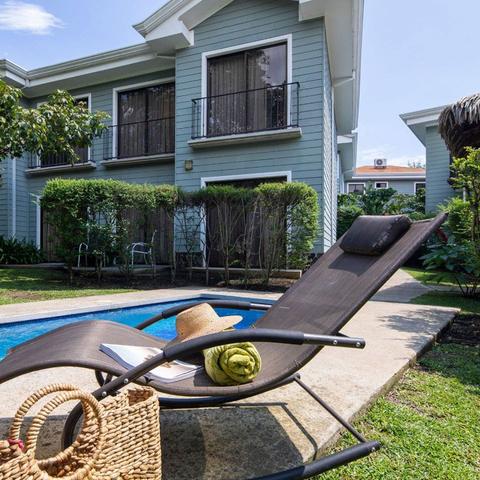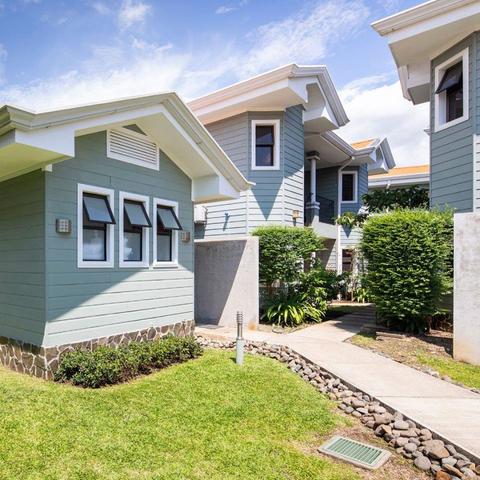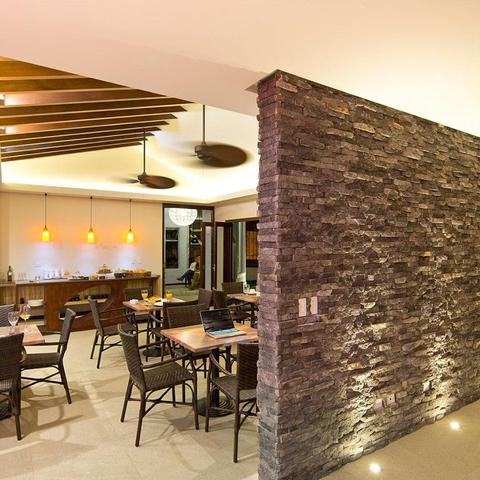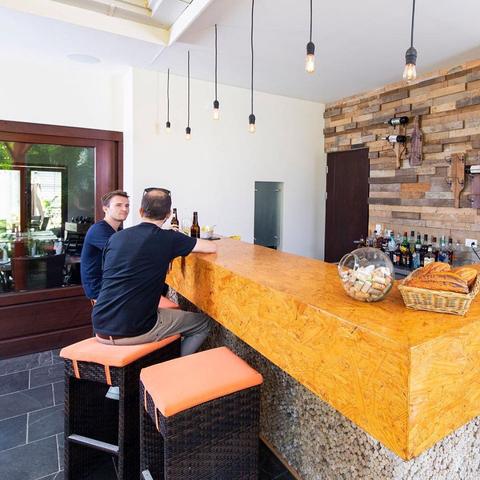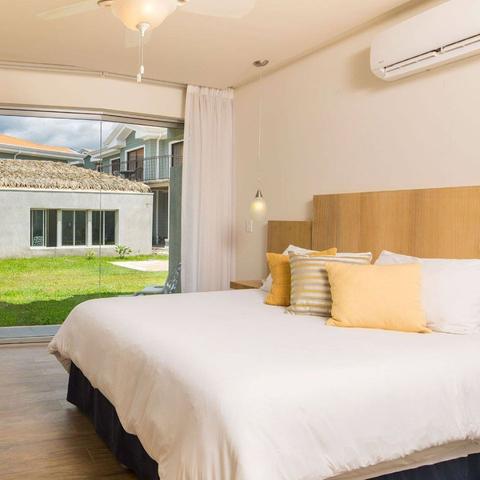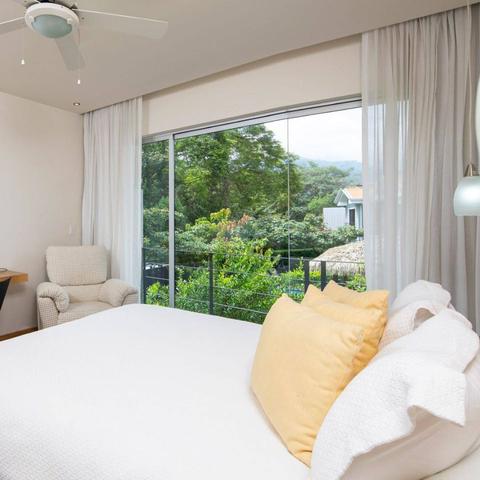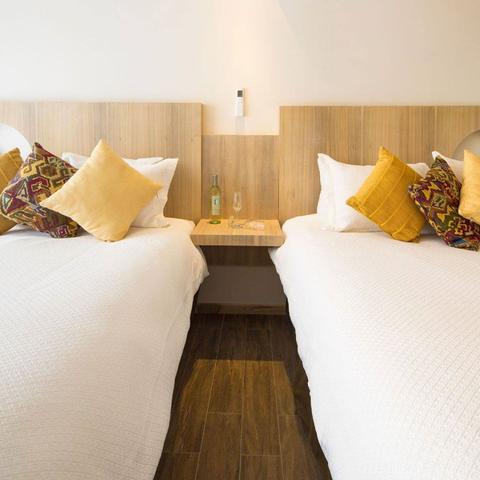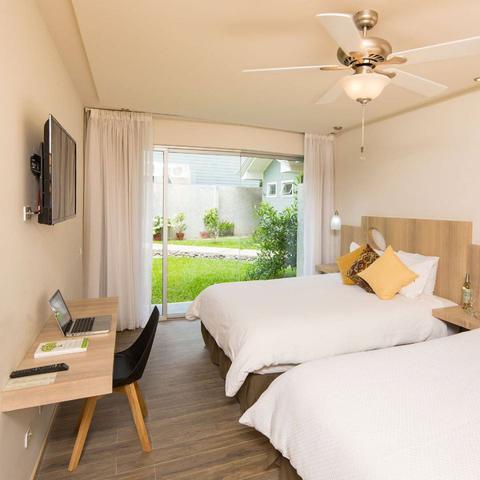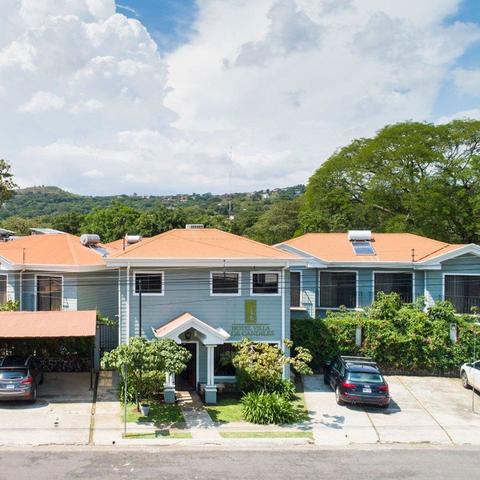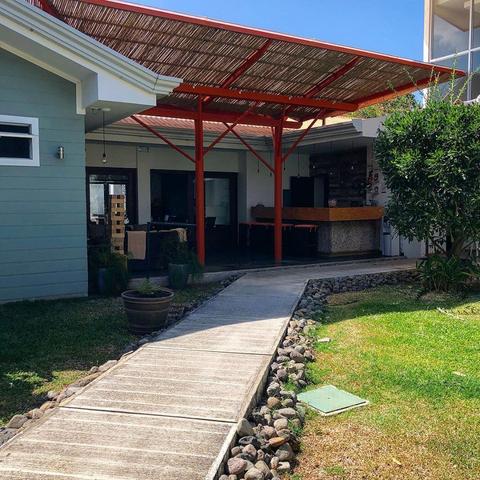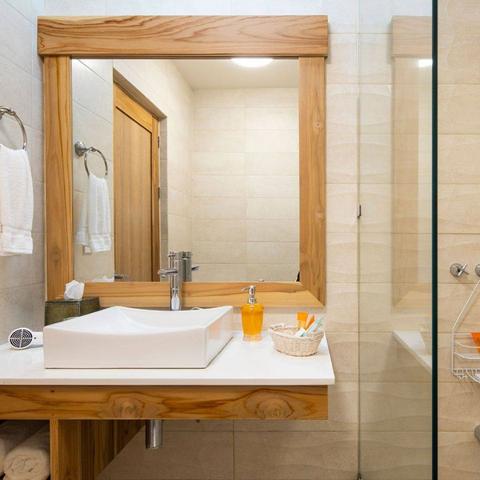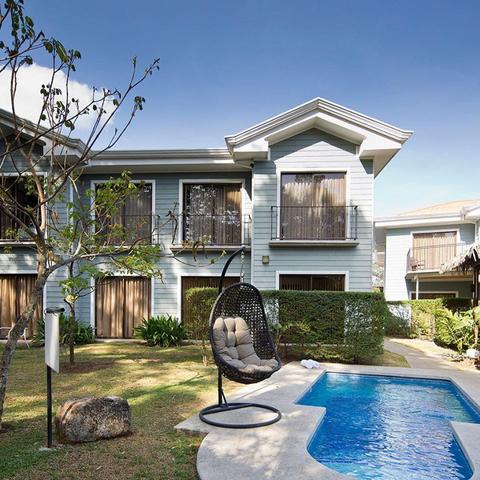 2:00 p.m. check in
12:00 p.m. check out
Swimming Pool
Wireless Internet
Free Breakfast
Attractions & Sites
78 km
73 km
Santa Ana is set fifteen minutes outside the capital city of San José, and is an alluring blend of convenience, culture and artistry. Local arts and crafts can be found at the Cerámica Santa Ana, where pottery is still made on old-fashioned kick wheels. Flower bouquets and sweet onions (which are a local crop) often overflow from carts lining the city streets. Travelers here can make trips to Multiplaza – the largest shopping center in the country – and the Ojo de Agua, a bathing resort whose pools and lakes are fed by a natural spring. Many tasty restaurants call Santa Ana their home as well. And, when you're ready for adventure, check out the many tours and attractions in and around San José.
Hotel Villa Los Candiles is a boutique hotel decorated with soft colors and fresh flowers, creating a warm and inviting atmosphere. Guests are encouraged to make use of the hotel's outdoor swimming pool, a wonderful place to simply relax in the sunshine. The kitchen serves a free continental breakfast next to the pool, a service that helps guests to get their day going right. In addition to breakfast, the restaurant serves simple Costa Rican meals and cocktails.
The 28 spacious accommodations at Los Candiles are equipped with an array of modern conveniences. You can do laundry on site and get your dry cleaning done. Those that stay here can fend off any unlikely boredom with the cable TV or Wi-Fi, and keep their valuables secure in a safety deposit box.
Rooms have contemporary, relaxed vibes. They stay cool with air conditioning and ceiling fans. Additionally, each room has its own private balcony – a perfect place to pass the time reading, chatting, or sipping a cocktail. Each room has a private bathroom that comes equipped with a hair dryer. Suites come with dining areas and kitchen, allowing guests to cook and eat their own meals at home.
Hotel Villa Los Candiles also offers its guests use of a conference/multi-use room. This room, equipped with a projector and a whiteboard, is a perfect place to host business meetings or special events. It's large enough for 30 guests.
More Property Amenities
Hot Water
Cable TV
Safe Deposit Box
Conference Rooms
Private Parking
Telephone
Balcony
Gardens
Air Conditioning
Hair Dryer
Iron & Ironing board
Laundry Service
Microwave
Mini Refrigerator
Handicap Accessible
Accommodations
Air Conditioning
Cable TV
Fan
Hair Dryer
Hot Water
Iron & Ironing board
Microwave
Mini Refrigerator
Safe Deposit Box
Telephone
Wireless Internet
Air Conditioning
Cable TV
Fan
Hair Dryer
Hot Water
Iron & Ironing board
Safe Deposit Box
Telephone
Wireless Internet
Air Conditioning
Cable TV
Fan
Hair Dryer
Hot Water
Iron & Ironing board
Safe Deposit Box
Telephone
Wireless Internet
Air Conditioning
Cable TV
Fan
Hair Dryer
Hot Water
Iron & Ironing board
Microwave
Mini Refrigerator
Safe Deposit Box
Telephone
Wireless Internet
Similar Hotels