Matapolo Condos offers luxury accommodations on Playa Langosta. They come with views of Playa Grande, the town of Tamarindo, and the beach.
Featured in:
Luxury, Hilltop, Vacation Home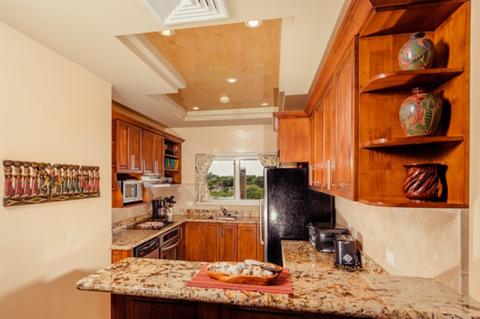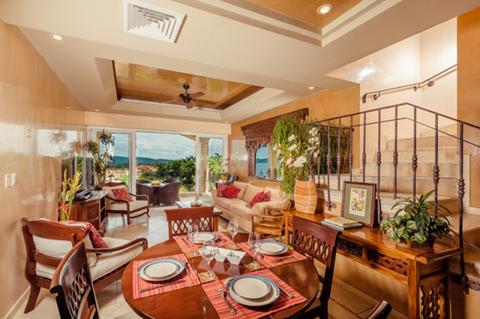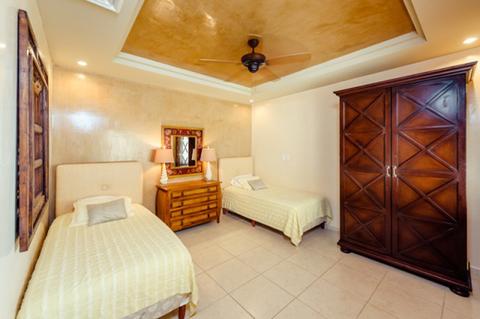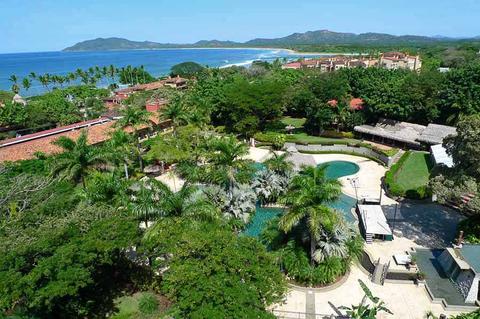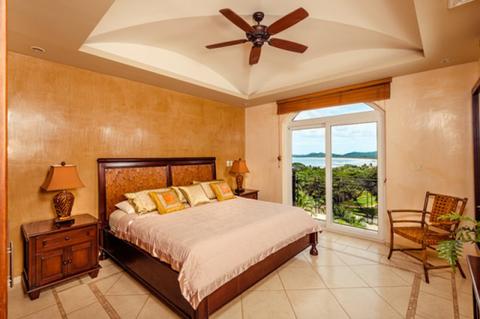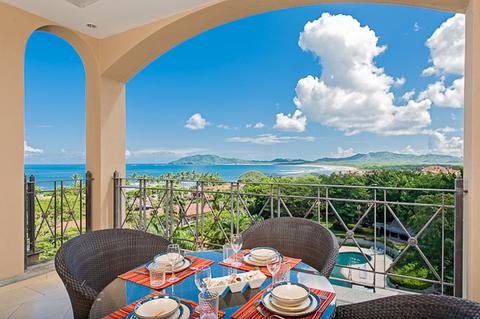 3:00 p.m. check in
10:00 a.m. check out
Swimming Pool
– Some rooms feature –
Wireless Internet
Playa Langosta is a quiet beach located a short distance south of the busier beach town of Tamarindo. Tamarindo has an excellent infrastructure for tourists, with a huge variety of restaurants, cafes, bars, and shops. Tamarindo and Playa Langosta are also popular surfing beaches, with consistent, small waves. Around town you can rent surfboards and boogie boards, and sign up for surfing lessons. More experienced surfers can also sign up to take a boat rise to Witch's Rock, which is one of the most famous surfing destinations in Costa Rica.
Playa Langosta is right outside Marino Las Baulas National Park. This park is known for beaches that serve as nesting grounds for sea turtles. From the balconies of the Matapalo Condos you'll get lots of fresh air. These luxury condos have tile floors, granite countertops, and archways with columns. In the living room you can climb the stone staircase to the second floor balcony, where you and your companions will have access to a private Jacuzzi. All of the accommodations get lots of sunshine.
These condos come in several different configurations. Each bedroom has its own beautifully equipped bathroom. Visit the kitchenette to use an electric stove, an oven, a large refrigerator, a dishwasher, and an ice dispenser. In addition to the kitchen you can also congregate in the comfortable living room, which is equipped with a widescreen TV. In the communal outdoor space you will find a tropical garden and a swimming pool. The pool is large enough for you to swim laps, and has a swim-up bar. Have a cocktail on the lovely grounds or sunbathe on the comfortable lounge chairs.
Matapalo Condos, Playa Langosta, Tamarindo, Marino Las Baulas National Park, Witch's Rock, surfing, surf lessons
More Property Amenities
Air Conditioning
Balcony
Cable TV
DVD player in Room
Fan
Gardens
Hot Water
Internet Access
Jacuzzi
Kitchen
Microwave
Private Parking
Telephone
Accommodations
Matapalo Three Bedroom Condo #201
Sleeps 8
Air Conditioning
Balcony
Cable TV
Hair Dryer
Hot Water
Microwave
Telephone
Wireless Internet
Living Room
Matapalo Three Bedroom Condo #603
Sleeps 8
Air Conditioning
Alarm Clock
Balcony
Cable TV
Fan
Hair Dryer
Hot Water
Jacuzzi
Microwave
Telephone
Wireless Internet
DVD Player
Living Room
Deck
Matapalo Four Bedroom Condo #701
Sleeps 9
Air Conditioning
Balcony
Cable TV
Fan
Hot Water
Jacuzzi
Microwave
Safe Deposit Box
Telephone
Wireless Internet
DVD Player
Living Room
Patio
Matapalo Two Bedroom Condo #304
Sleeps 4
Air Conditioning
Alarm Clock
Balcony
Cable TV
Fan
Hair Dryer
Hot Water
Iron & Ironing board
Microwave
Telephone
Wireless Internet
DVD Player
Living Room
Matapalo Two Bedroom Condo #405
Sleeps 6
Air Conditioning
Balcony
Cable TV
Fan
Hot Water
Iron & Ironing board
Microwave
Telephone
Wireless Internet
DVD Player
Living Room
Similar Hotels