Get a pure Costa Rican experience at La Carolina Lodge. Once on the ranch, you will be transported to a different world full of new sounds, views and tastes.
Featured in:
Eco Lodges, Isolated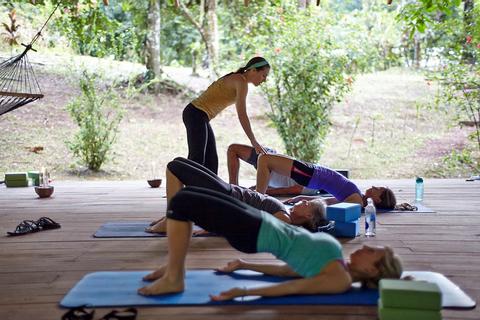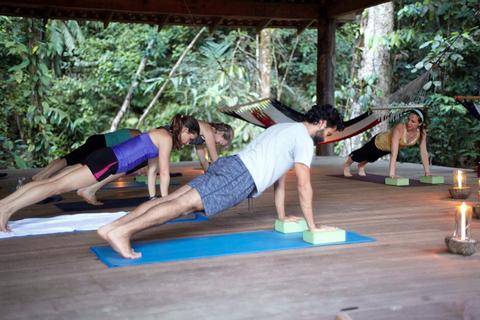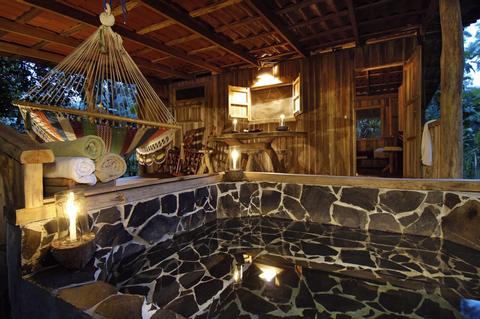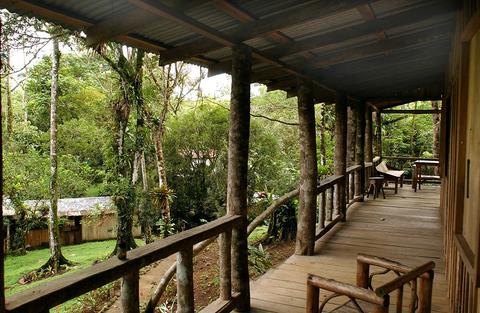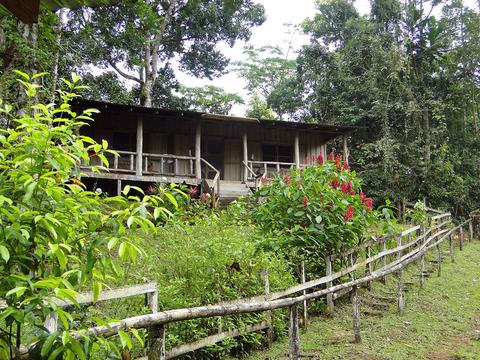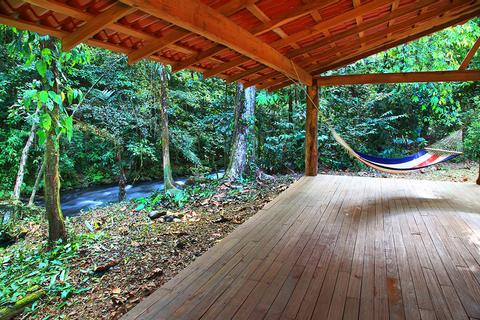 1:00 p.m. check in
11:00 a.m. check out
Free Breakfast
Restaurant in Hotel
Escape into the tropical forests of Costa Rica at La Carolina Lodge. This large family owned ranch offers a unique experience to unplug and experience the Costa Rican nature up close. The lodge overlooks a truly astounding atmosphere. A fresh water river winds through the ranch. You can take a dip in the crystal clear water after hiking through the tropical humidity. The lush forest is filled with exotic birds including toucans, parrots and humming birds. The other parts of the farm have more traditional animals. Horses meander through the meadows and you can watch the cows get milked from one of the sun decks.
On the way to your cabins you will pass by colorful frogs, orchids and butterflies. Flowers and plants of all types cover the forest floor. There are 10 cabins to choose from each accommodating a different number of guests. The largest can hold at max 11 people and the smallest is perfect for honeymooners. Most cabins have their own porch and hammocks to make the most of this wonderful environment. Each has a living room and you can request an extra bed. The cabins have hot water showers and at least one private bathroom, more if you rent a larger one.
The activities on the lodge's properties are extremely varied. There is a natural wood fire hot tub and swimming pool perfect to rinse off the dirt after a long day. You can go hiking, horseback riding or bird watching anywhere on the ranch. You can even help milk the cows in the mornings.
At La Carolina, the hosts want to make you stay as enjoyable as possible. To help the outside world fall away there is no internet or cellphone reception at the lodge. However, nearby you will find a few internet cafés if you need to check in at home. To add even more to your experience most of La Carolina is lit by candles. There is limited electricity in the cabins but they recommend you bring a flashlight.
Three delicious meals are served at La Carolina. Traditional Costa Rican dishes are cooked on the wood burning stove and on the grill. Served family style, you will taste the crops grown right on the farm. The beans, rice and fresh fruits and vegetables are all grown on the farm and much of the chicken, pork, fish and beef are produced here as well. The kitchen bakes its own bread and ferments its own cheese. It is truly a one of kind and truly Costa Rican experience to eat at La Carolina.
Similar Hotels