Laguna Lodge
Laguna Lodge lies along Costa Rica's northern Caribbean Zone, an exclusive location on a narrow strip of land between the sea on one side and the Tortuguero-Lagoon on the other. This Region is the most important nesting site in the entire Western half of the Caribbean for the green sea turtle. The Caribbean provides a unique mixture of cultures from the Indigenous to Jamaican influences bringing you a completely different side of Costa Rica.
The lodge sits on fifteen acres of land full of trees and exotic plants and an open butterfly garden. There are huts with hammocks strewn along the property perfect for taking a nap, reading or just relaxing. Our open air restaurant is located in front of the Tortuguero lagoon, providing beautiful views of the forests nearby and views of the passing villager boats. For ultimate relaxation enjoy a dip in our swimming pool with hydro-massage waterfall and a small islet. There is also a Gaudi style building with a small conference room, reception and souvenir shop.
Laguna Lodge offers 106 rooms divided in blocks of 4 or 6 rooms furnished with all the basic elements for a very comfortable stay. They come equipped with a private bathroom, hot water, ceiling fan, reading lamps, wooden benches outside your room to admire the gardens. Your stay with us includes round trip transportation San Jose/hotel/San Jose, breakfast and lunch while en route, lodging, all meals, a tour to Tortuguero town, a visit to Tortuguero National Park, a guided hike on the hotel's trails and botanical garden, bilingual guide. Enjoy your all inclusive, worry free stay with us.
Activities in the area include boating/ kayaking in the canal, fishing trips, visits to the Tortuguero National Park where visitors can watch nesting turtles.
Facility Amenities
---
Restaurant in Hotel
Free Breakfast
Wireless Internet
Spa Services
Wheelchair Accessible
Swimming Pool
Bar
Coffee Service
Fan
Gardens
Hammocks
Hiking Trails
Hot Water
Internet Access
Safe Deposit Box
Facility Amenities
---
Restaurant in Hotel
Free Breakfast
Wireless Internet
Spa Services
Wheelchair Accessible
Swimming Pool
Bar
Coffee Service
Fan
Gardens
Hammocks
Hiking Trails
Hot Water
Internet Access
Safe Deposit Box
Check In:
2pm
Check Out:
12pm
Laguna Lodge Accommodations & Rooms
5 Rooms
1 Double +1 SingleOR 1 Double +2 Single
1 Double +1 SingleOR 1 Double +2 Single
1 Double +1 SingleOR 1 Double +2 Single
1 Double +1 SingleOR 1 Double +2 Single
1 Double +1 SingleOR 1 King +2 Single
An awesome experience. I highly recommend it to anyone who loves wildlife.
We loved this location, the amenities, and their excursions! Our guide was the best!!!
Completely surpassed my expectations! Really good place to stay and fantastic experience. One of the best places to come back to Costa Rica
Staff were friendly and approachable and smiled. Facilities very good. Wifi excellent in shared areas. Beautiful beach and surroundings.
Laguna Lodge has a nice restaurant and bars. We enjoyed the swimming pools and the Iguanas. Our guide Alex was very knowledgable, very professional and very nice.
Most staff were fantastic! But two women working at reception desk were snobs, unsmiling and seemed put out when asked questions.
Amazing!!! Laguna Lodge exceeded all my expectations. Great cabins with front porch and rocking chair. So beautiful and peaceful. Delicious all you can eat food for each meals. The fruits are so sweet and fresh. 2 swimming pools, 2 bars, relaxing cabana by the pier. They have private motor boats for the tours to Tortuguero national park. Our tour guide was Carlos Arceyut, he was amazing, he took us to the nearby town, to the park where we got to see all kinds of birds, monkeys, caymans; he is very knowledge with 30 years of experience. The people there are true nature lovers. You will have the best time enjoying nature, exploring the eco-system or simply relaxing at Laguna Lodge. I encourage you to go to the early morning tour of the Tortuguero national park, it's very inexpensive and well worth it. Enjoy!
Staff for extremely knowledgeable and accommodation, though basic, was lovely and clean. The grounds at Laguna Lodge are beautiful
I think this lodge was a great stop. I felt that the transportation, food and service was top notch. The included tour during the stay was good at well. Our guide took the time to point out many animals.
The entire Laguna Lodge experience - from the boat ride to the hotel and activities - was perfection. We have never had such a magical experience. Mario was an excellent tour guide. He brought the tours to life, and we will definitely ask for him next time we go to Laguna Lodge! We loved the basic nature of the rooms, the food and service was amazing, and we loved that everything was taken care of for us. All we had to do was sit back and try to take in all of the beauty.
Hospitality, beautiful lagoons, amazing staff, absolutely wonderful. Mario Davis was the perfect host for the weekend. Will definitely be going back.
Very beautiful location on the riverside and my son was particularly impressed . Chalets clean and very comfortable
Beautiful location and facility. A little rustic in the rooms but great for the location. Grounds were beautiful as was artwork by Gaude. Staff was friendly and accomodating.
Loved our journey from the moment Mario greeted us in San Jose; he was extremely informative about all aspects of our journey. We learned SO MUCH and bonded with the other 18+ traveler's in our group. Mario gave us great tours and was such a great guide. This was our favorite piece of the trip and it was sad to say good bye; wish we had a couple more days here!
Excellent place to visit! Comfortable room, great pools and excellent food. Long walks on the beach or restful evenings at the riverfront bar. And great activities by knowledgable staff!
I knew that the lodges in Tortuguero are very basic so I was not expecting luxury accommodations. Our room was extremely clean and of a good size. The fan helped cool us down during the humid days we were there. The pools were also pristine and refreshing. We enjoyed our meals as well. The location was really great; being just steps away from the beach was awesome. The staff here were very friendly as well. Our guide was extremely knowledgeable and very good with people. Really enjoyed our stay here.
Wow and wow. Most amazing time in Tortuguero. Laguna Lodge was a big hit.
The Laguna Lodge was also an excellent choice, our room was great as was the food, meals included. We would recommend this lodge to others as well.
Very relaxing. Plenty of wildlife.
Very enjoyable hospitable people and a great outdoors ambiance.
Laguna Lodge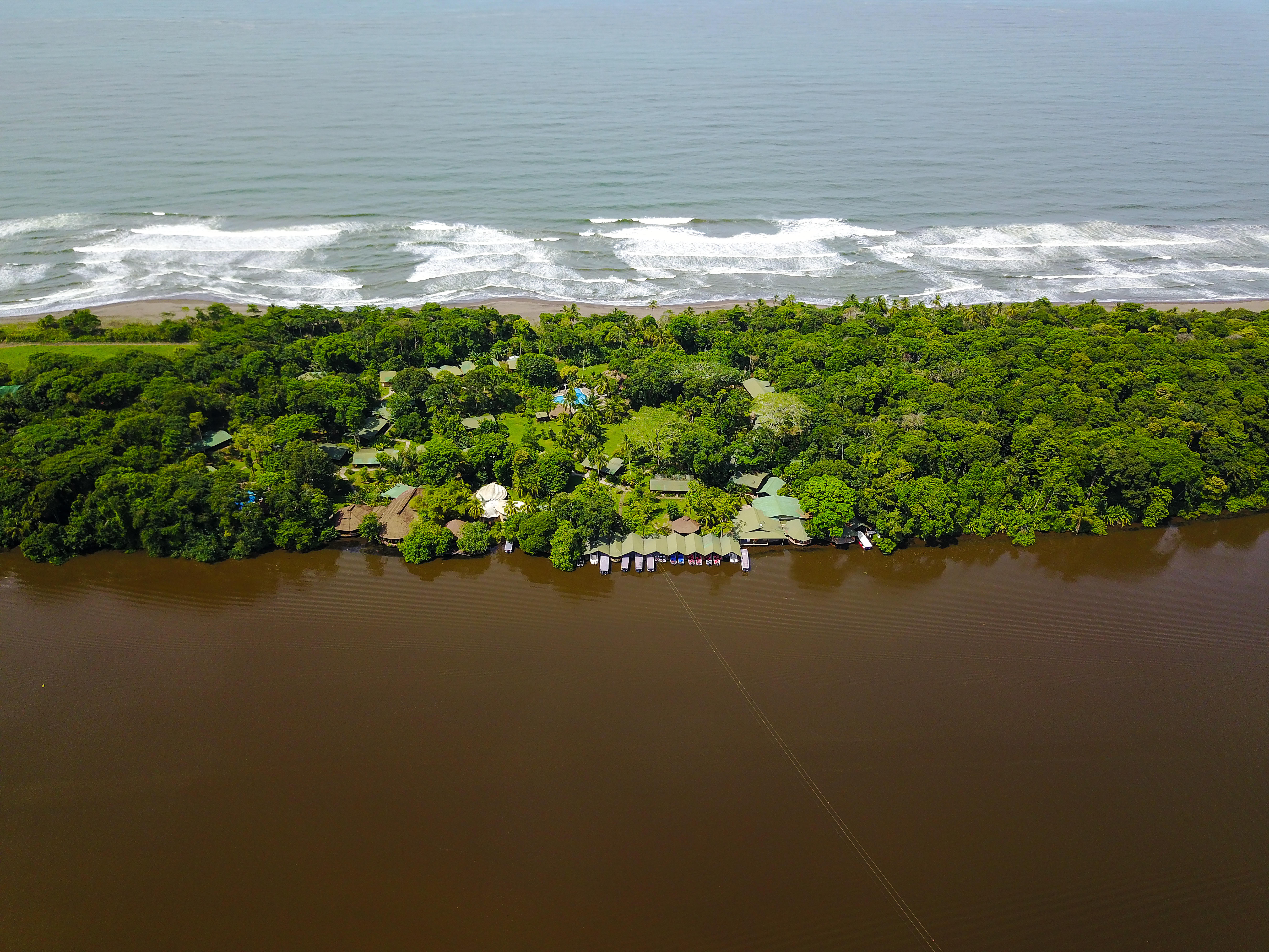 Room rates: $469
170
Anywhere.com