Oxygen Jungle Villas is located just outside of Uvita, a small and mellow coastal town along the South Pacific Region of Costa Rica. Uvita lacks large crowds and big development, and has an assortment of outdoor activities for visitors to enjoy.
Featured in:
Eco Lodges, Honeymoon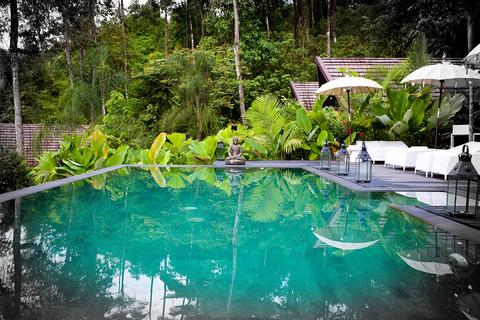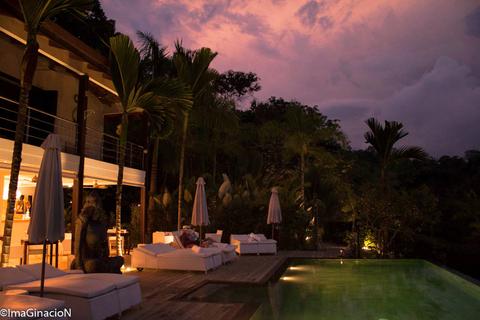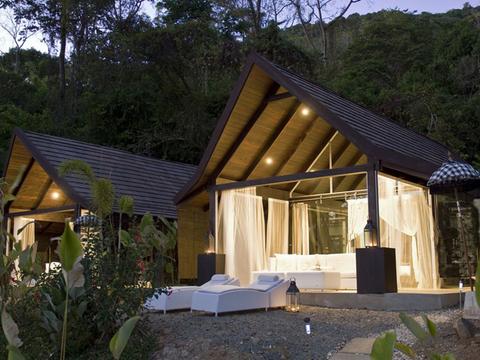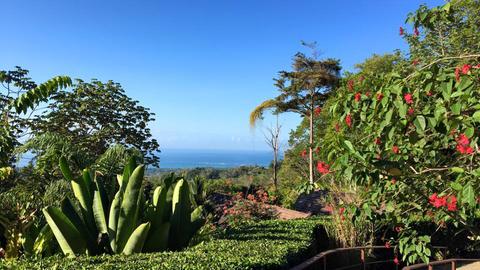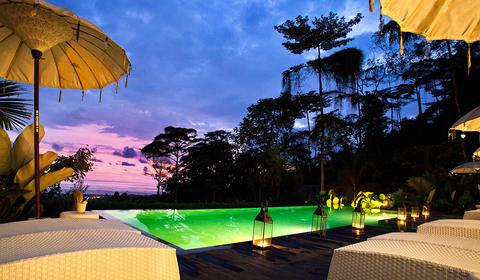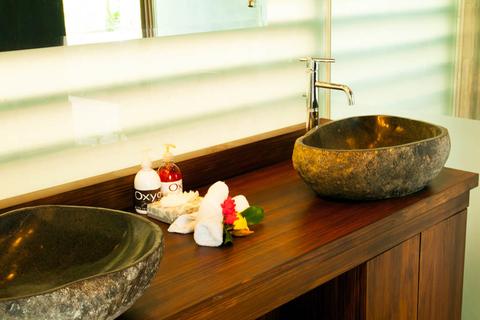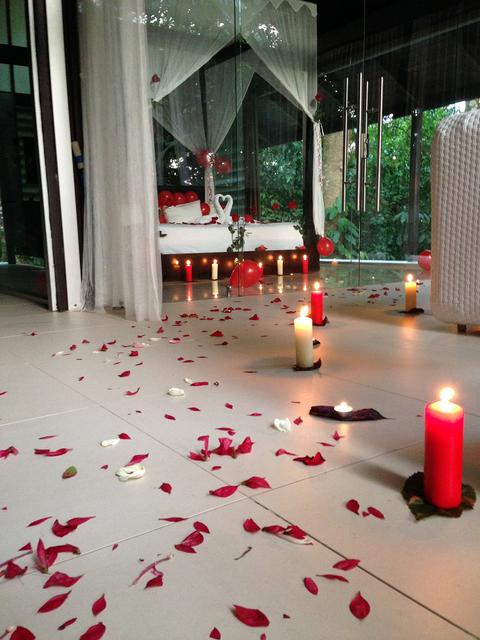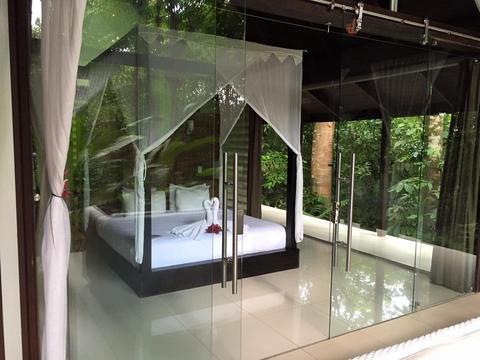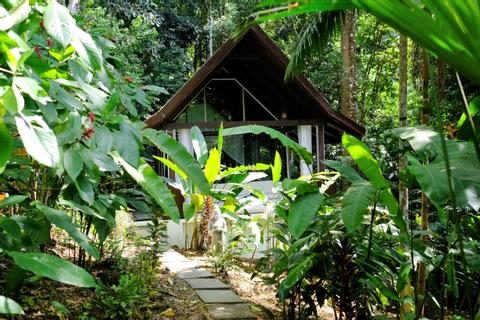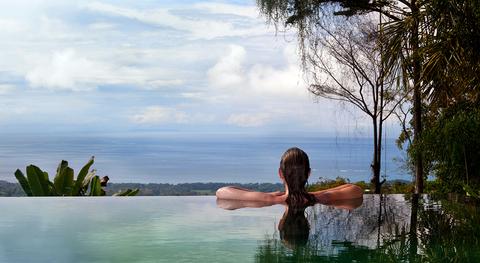 3:00 p.m. check in
12:00 p.m. check out
No children allowed
Swimming Pool
Spa Services
Wireless Internet
Restaurant in Hotel
Attractions & Sites
Set 11 miles south of Dominical, Uvita is an unspoiled and charming tropical hamlet. Its white-sand beaches are perfect for lounging or strolling, and its waters are calm and good for swimming or snorkeling. Hikes to nearby waterfalls promise to be both picturesque and exhilarating, while kayak tours through the mangroves and estuaries can yield a great deal of fun. Between the months of May and October, visitors may be able to witness olive ridley or hawksbill sea turtles nesting inside the nearby Marino Ballena National Park, or between December and April see humpback whales migrating offshore.
Oxygen Jungle Villas is a small-scale, exclusive resort hotel. Designed with Balinese-styled architecture and set within its own private nature reserve, this boutique resort is truly one of a kind. The property is stitched together by trails that wind through primary forest, river crossings, waterfalls and countless swimming holes. Indeed, only 10% of the land found here is used for the resort's buildings – the rest is natural and left untouched.
The villas and clubhouse are set along a stunning mountainside that affords wonderful views of the Pacific Ocean. There is a large communal sun deck and an infinity edge swimming pool where guests can relax in the soft rays of the sun or the cool freshness of the water. A restaurant overlooks the pool and in the distance, the ocean. Using fresh and organic produce, the restaurant serves fusion foods, including salads, freshly grilled fish and more. Breakfast can be had in the restaurant, alongside the pool, or on your own private terrace. Adjoining the restaurant is a bar that is stocked with teas, coffee, soda, wines, champagnes, liquors and beer.
A spa lies a small distance from the clubhouse. Here – surrounded by the sounds of cascading water, tropical birds and playful monkeys – guests can relax with a variety of treatments, including massage, body scrubs, facials, manicures, pedicures and more. A nearby yoga pavilion is open for guests from sunrise to sunset.
Accommodations consist of twelve private villas. These villas, constructed from the finest local and international building materials, are beautifully designed and fully equipped with modern conveniences. Spacious bedrooms contain a king size, four-post bed with an inviting mattress. A large, wraparound living room opens to the outdoors, providing guests with a wonderful place to relax throughout the day. Private bathrooms are handsomely decorated and equipped with a unique hot water rain shower. Furthermore, each villa is air conditioned and has wireless internet.
The last mile to the hotel is only accesible by a 4X4 car.
More Property Amenities
Air Conditioning
Safe Deposit Box
Hiking Trails
Hair Dryer
Mini Bar
Gardens
Bar
Yoga Lessons
Ocean View
Accommodations
Jungle View Villa
Sleeps 2
Air Conditioning
Hair Dryer
Hot Water
Mini Bar
Mini Refrigerator
Safe Deposit Box
Wireless Internet
Porch
Air Conditioning
Hair Dryer
Hot Water
Mini Bar
Mini Refrigerator
Safe Deposit Box
Wireless Internet
Feedback from Travelers
excellent service and accommodations excellent excellent very friendly
Oxygen Jungle Villas is the best place I have ever stayed on a trip. I loved it. I can't wait to return. The hotel was clean. The staff was friendly and helpful. The overall value was great.
The location is pristine. The staff was awesome and very attentive. We had a very good view of the Pacific ocean and whale tail most of the time. Overall experience has been great. The location is a little bit secluded and it is hard to go to Uvita or the beach area when you do not have your own vehicle but we managed it and we even hike the 3km up and down one day as a challenge.
Similar Hotels