Jacó
Playa Jacó es la playa más cercana a San José, el Valle Central, y es uno de los destinos de playa más visitados en Costa Rica. La playa mide 4 km y ofrece condiciones reconocidas a nivel mundial para la práctica del surf y más.
Jacó
Central Pacific, Costa Rica, Centroamérica
Al igual que las áreas metropolitanas de Costa Rica, Jacó ofrece la mayoría de servicios, tales como una oficina de correos, centro de salud y sucursales de bancos importantes. Además, hay variedad de tiendas de surf, hoteles y restaurantes accesibles para todos los viajeros, desde presupuestos bajos hasta aquellos que desean experimentar un poco más de lujo. Las actividades incluyen surf, natación, pesca, excursiones en cuadraciclos, alquiler de bicicletas, paseos a caballo, Safari de cocodrilos, parques nacionales y reservas, excursiones en barco y kayak, rafting, canopy tours y vida nocturna. Con todo lo que tiene para ofrecer no es de extrañar que Jacó sea tan popular.
En los alrededores, Playa Herradura, está a sólo 7 kilómetros al norte, y ofrece un ambiente más tranquilo que Playa Jacó. Además, justo al sur de Jacó está Playa Hermosa, una tranquila sección de playa de 10 km de arena negra, amada por bañistas y surfistas. Aquí es donde el Campeonato Internacional de Quicksilver se celebra cada año en agosto. El Refugio Nacional de Vida Silvestre Playa Hermosa es la playa de elección para las tortugas marinas Lora que vienen a la costa a anidar cada año. Si anda en busca de un hotel con un ambiente de paz y sin alterar, estos pueblos de playa aledaños son recomendados.
La Reserva Biológica Carara se encuentra a sólo 15 km al norte de Jacó. Con varios kilómetros de senderos abiertos a los visitantes, algunos casi desocupados, es un excelente lugar para ver gran parte de la vida silvestre de Costa Rica. Temprano en la mañana o al atardecer es a menudo el mejor momento para ver las bellas lapas rojas que descansan entre los manglares. También es posible ver caimanes, monos cara blanca, jabalíes, coatíes y una gran variedad de aves. El parque abre a las 7 am y cierra a las 5 pm. La entrada cuesta $6.
El Río Tárcoles, que limita con el parque y desemboca en el Océano Pacífico, es un lugar increíble para presenciar el cocodrilo americano de cerca. Excursiones en bote están disponibles para ir ver a los cocodrilos, ¡muchos de los cuales crecen hasta llega a ser de varios metros de longitud! En la desembocadura del Tárcoles, el mangle Guacalillo desempeña un papel vital para la supervivencia de muchas especies de la fauna silvestre que pueden verse aquí.
El Parque Nacional Manuel Antonio se encuentra a una corta distancia en automóvil de Jacó, a 69 km al sur. El Refugio de Punta Leona es otro lugar donde los visitantes tienen una buena oportunidad de ver vida silvestre, Punta Leona se encuentra a lo largo de la carretera al norte de Jacó, hacia el pueblo de Tárcoles.
Sin embargo, hay preocupación en Jacó debido a las drogas, la delincuencia y la prostitución. Esté consciente de su entorno y use el sentido común que le debería ayudar a evitar situaciones no deseadas.
Get your Perfect Vacation!
Free Custom Vacation Planning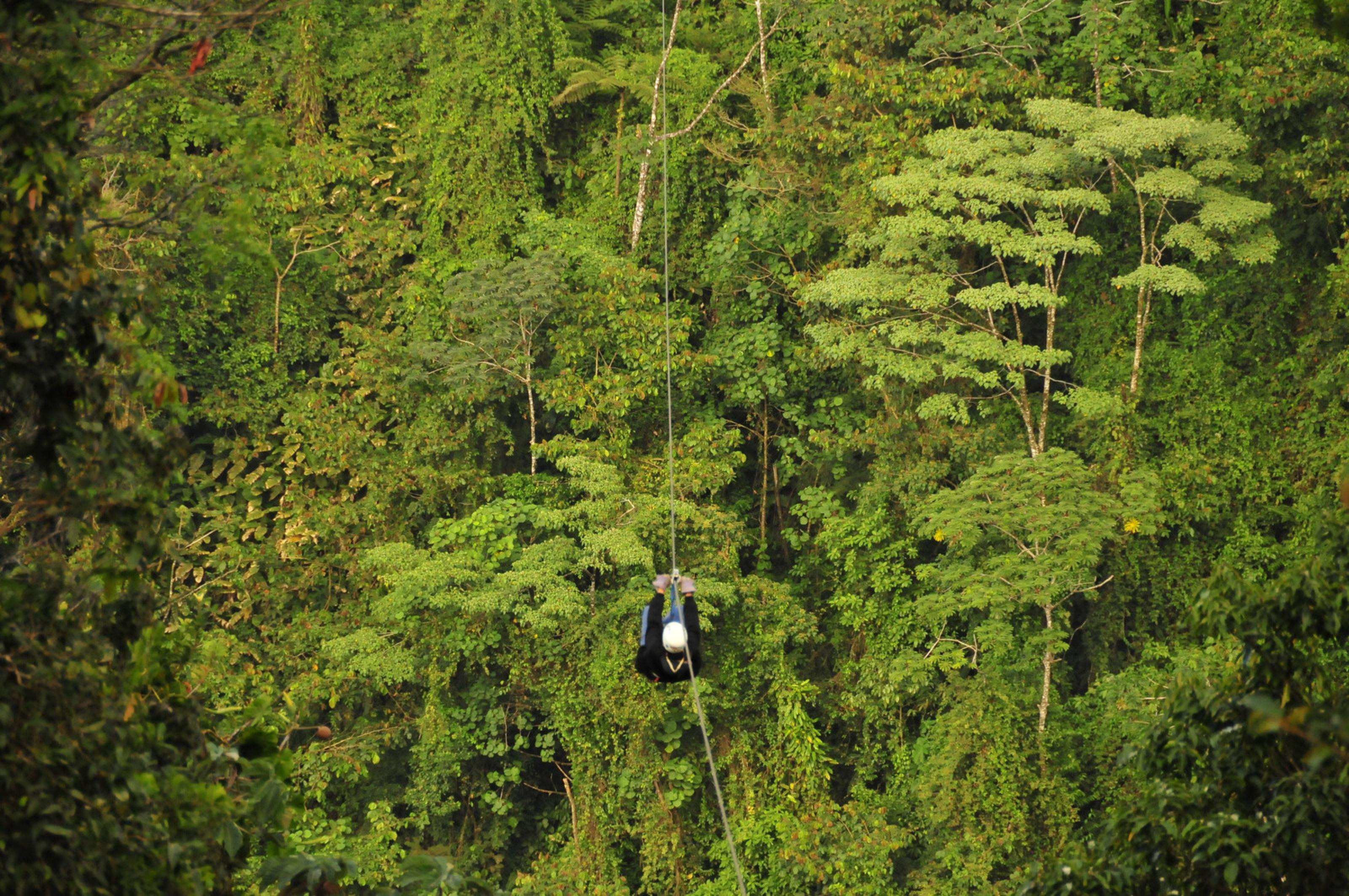 Is Your Planning Service Free?
Yes! The rates are the same if you book directly with the hotels and tours. We offer the additional value of an expert planner to ensure your trip is perfect.
How Does Your Service Work?
We listen to your vision for your trip and ensure that your experience exceeds all of your expectations. Think of us as the "Zappos of Travel." We do more than book your reservations — we take a holistic approach and create seamless plans.
Can I Trust You?
We have planned thousands of vacations for people just like you. Our mission to redefine and simplify travel planning began in 2006 in Costa Rica, and it continues to this very moment. With over a decade of travel planning experience, we are confident that we can craft your perfect vacation for free.
Jacob has great nightlife, shopping and restaurants.
Too touristy for me but it was just as Jessica described it. Good for New Years Eve. One night is plenty
We stayed at Hotel Club Del Mar and it is amazing. Staff are fantastic, food great, right on the beach, took surf lessons, great sandy beach on the s end for good swimming, body surfing even for kids. Great beach walks, hikes just across the road. Easy to get to other places. Went ATV's, etc. Highly recommend and close to so many things including the airport.
Lemon Zest Restaurant was really good as was the Italian La Patio
We ate in some excellent restaurants - especially Graffiti, The Green Room and Taco Bar. We were disappointed to not be able to get into Lemon Zest without a reservation day in advance. Beach in Jaco is awesome.
Our favorite parts of Jaco were doing the Crocodile Man Tour (which was awesome!) and we also went to a nearby resort that built an amphitheater on a cliff where you can get food and drinks and watch the sunset. We stumbled on the place online while we were looking for a place to eat and what a pleasant surprise it was. We also made a visit to nearby Hermosa Beach which has black sand a massive waves and a very laid back vibe.
There are a lot of great restaurants in Jaco, the one that has the most interesting menu is definitely The Green Room. It has a beautiful decor, cool drink menu, and great food and ambiance. Tacobar is another "must go" to place. Delicious food, and the best sangria ! Namaste cafe is great for lunch, they have decently priced smoothies and meals. The staff is super friendly. Poseidon offers great food and service. Across the street from Poseidon you can get fresh coconut water during the day for just a few colones, they also offer different kinds of smoothies at a good price. I went by Tsunami sushi on a friday night, as they have their 50% off sushi rolls special. Be sure to make reservations as a lot of people show up. If you're looking for something different (in terms of stores) on the Main street stop by Fruity Monkey Poop. They have a lot of really beautiful stuff. El Paseos de los Surfistas has some of the nicest bracelets (I believe that's what it was called, down the street from the Poseidon). Finally, if you're looking to have a little fun I highly suggest you sign up for surfing lessons with Surfer Factory. They have some of the best instructors, you'll definitely be able to get up on your board and catch a few waves if it's your first time. Avoid Los Amigos restaurant, horrible service and food wasn't good at all!
Highly recommend I Love Sushi. Great dinner, great hospitality.
Tiki bar on the South end of the beach is a great place to relax with a drink and enjoy a view of the beach. the staff is friendly and the meals are fairly cheap.
Jaco was great! Had so much fun horseback riding!
I am not sure if this was a touristy area. We had the beach to ourselves during the week. It only became semi crowded on the weekend. Not enough people to make it uncomfortable. Really nice locals. I always felt safe but I also stayed a little more alert when walking into the town. Just because it was not as remote.
Jaco is a great little town to just relax and walk around. Didn't really go to any bars or restaurants, because we stayed at an all inclusive hotel that had everything. Shopping is great in Jaco.
We were told we might not like Jaco since it had "big city" problems. We felt totally safe in Jaco and walked all over the place. There are recycling stations throughout the city to help keep it clean. People were friendly. We ate at Lemon Zest which was really great as was the Italian restaurant below it. The beach was lovely but with strong waves. We did enjoy watching the folks surfing.
Pizza Pata- must eat, and the Beach is beautiful with the best waves this Floridian has ever seen.
Jaco was a lot of fun with lively streets, bars, and restaurants. The beach all volcanic sand and very clean. The water was very clear too. There are lots of waves but we didn't have any trouble swimming. It was actually a lot of fun boogey-boarding and surfing for the entire family.
Jaco was definitely more crowded than Arenal. Also at night the streets were very busy and it was not quite as nice and safe feeling, though not bad overall. The beach was very nice, but otherwise seems that Jaco itself is not as great a place for nature lovers, but it is close to many natural areas which still makes it a good place to stay. The beach was nicer further away from town, the beach section near our hotel wasn't too crowded, which was nice. We went to Taco Bar which was a little expensive for tacos, but a very cool and fun restaurant.
This area had the most tourists out of any destination I visited. However, I did not feel that there were too many tourists at any point. As long as one is smart and does not get intoxicated alone then it is easy to stay away from the drugs and prostitution
We went here because my husband was doing a bike race which started here. The beaches were nicer in Manual. We did meet Juan who was a tour guide. We had everything already planned , but he did help my husband out, finding a bike part he needed. he offered his help, called a friend and drove him to the guys place. He would have never found this place on his own and he was lucky enough to get the part
Jaco is a nice town with many good restaurants. Our favorite was Lemon Zest. It was very close to our hotel. Just a 15 minutes walk or 5 minute ride into town. Taxi's are reasonably priced.
Jaco seems to be known for it being unsafe, however, having been there twice, we have never experienced this. For first time visitors, it can be alarming to see security guards everywhere but it is for the tourist protection and it works. We felt comfortable walking the main street in the evening, however they recommend that you do not walk along the beach. The locals were friendly and we never felt uncomfortable with the few people who were selling things. Our condo site through JacoVip was right next to a casino and we had no problems with unruly people or noise. Outside the city is the true reason to come to Costa Rica...the wonderful country! Do not miss Manuel Antonio and it's amazing beauty (forest and ocean) and wildlife adventures (loved the various monkeys & sloths!).
Jacó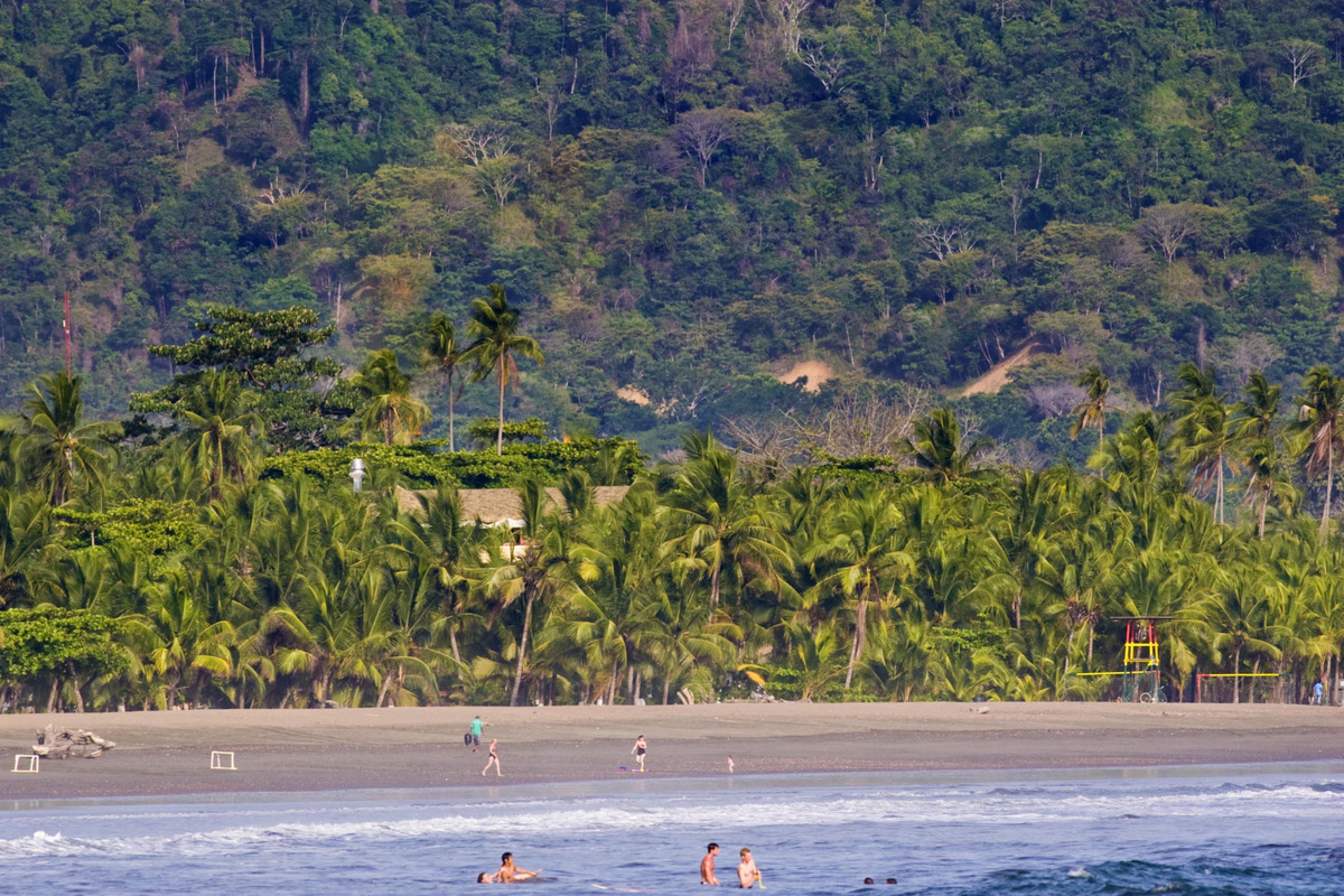 967
Anywhere.com