La Paz Waterfall Gardens
Los espléndidos jardines de La Paz se encuentran en las laderas del volcán Poás, a sólo una hora de San José, ubicado en las tierras altas centrales. Esta zona es rica en biodiversidad, gracias a una altitud que varía entre 1219 y 1524 metros, lo que permite que el bosque nublado y la selva tropical existan. Esté preparado para una experiencia realmente mágica. Aquí, los visitantes se encontrarán el observatorio más grande de mariposas en el mundo, colibríes, jardines de bromelias, Serpentario, ranario y 5 sorprendentes cascadas.
La Paz Waterfall Gardens
Central Highlands, Costa Rica, Centroamérica
Entre la exuberante selva tropical, flores y coloridos pájaros, un recorrido de tres kilómetros de camino pavimentado le ofrece la oportunidad de observar las asombrosas cataratas. Las plataformas a lo largo del sendero permiten una maravillosa vista desde arriba, abajo y el centro. Los senderos comienzan en el centro de bienvenida y continúan junto al río La Paz para acceder al jardín de colibríes.
El jardín de colibríes es el hogar de veinticuatro especies de estas brillantes y coloridas criaturas. Los comederos están dispersos por todo el jardín, lo que facilita la observación de sus interacciones y los hábitos de alimentación. Seguidamente puede tomar un paseo por el jardín exótico de orquídeas y el Ranario. Aquí encontrará ranas venenosas como la rana Dardo y la rana de Hoja Verde. El Serpentario alberga treinta especies diferentes de serpientes de todo Costa Rica.
En la Paz Waterfall Gardens usted experimentará el salvaje poder de la naturaleza pero también encontrará su lado más suave. Este es el hogar del observatorio de mariposas más grande del mundo. La estructura de un campo de fútbol cerrado permite que las mariposas se eleven libremente en medio de su hábitat natural. Esta es una increíble oportunidad educativa donde los guías estarán dispuestos a responder cualquier pregunta, así como enseñar las cosas más difíciles de ver como huevos, orugas y las mariposas camufladas.
¿Alguien con hambre? Ven y pesca en el lago, donde usted mismo podrá capturar su propia cena si así lo desea. De lo contrario calme su hambre en el bar Trucha Grande, o bien, cene en el restaurante colibríes donde encontrará una variedad de comidas.
Instalaciones de La Paz:
Observatorio de mariposas, Jardín de Colibríes, ranario, serpentario, lago de truchas, alojamiento en la Paz, dos restaurantes, tienda de regalos y una terraza con orquídeas.
Get your Perfect Vacation!
Free Custom Vacation Planning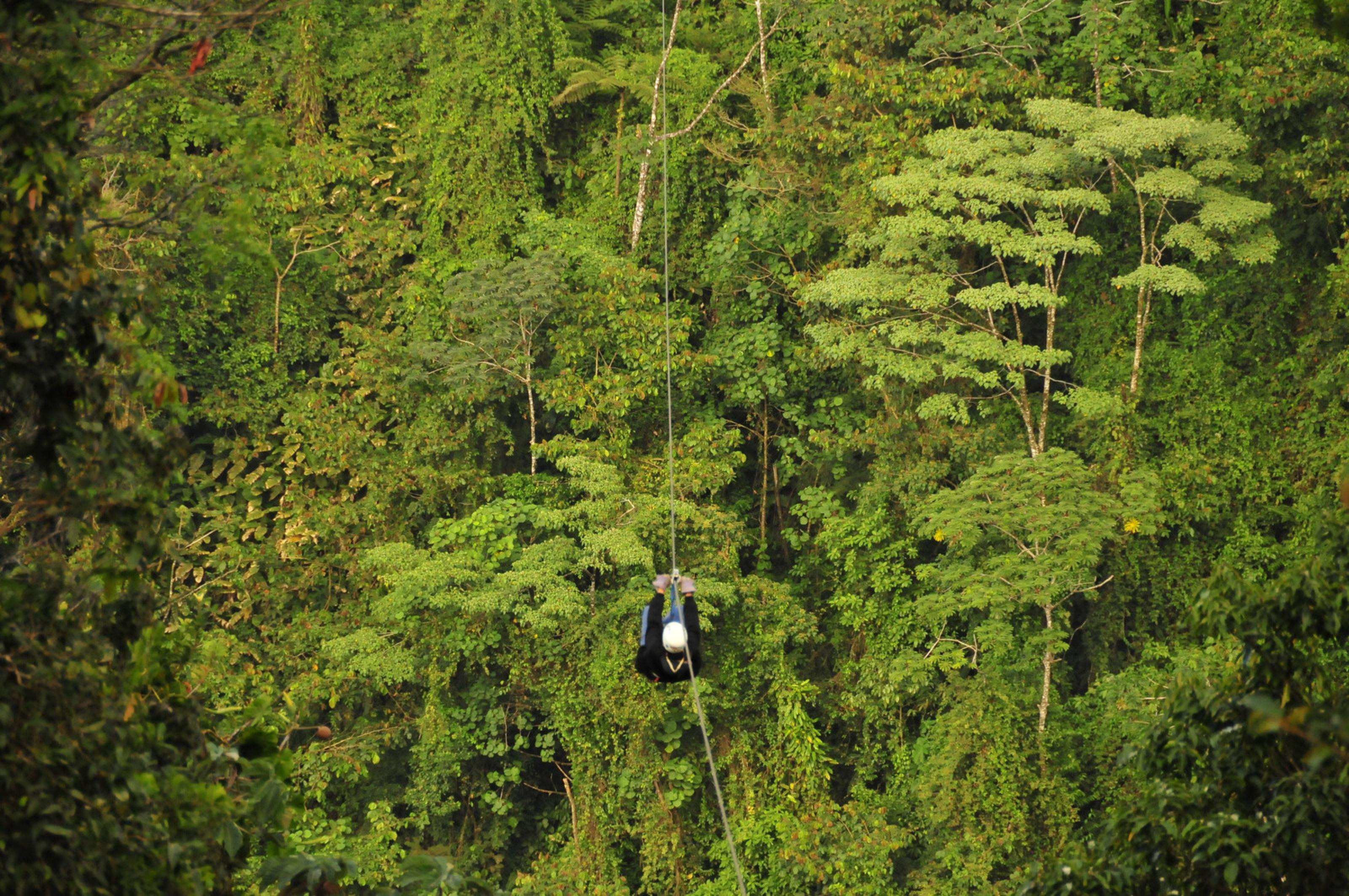 Is Your Planning Service Free?
Yes it's free! AND our expert planners provide additional guide and services to ensure your trip plan is perfect. Not only do you get the same rates as if you book directly with hotels and tours, our service also includes 24 hours in-country support and seamless transportation logistics. Furthermore, real people, our local experts, are here to offer support every step of the way -- from the moment you start your plan to when the actual trip ends.
How Does Your Service Work?
We do more than book your reservation -- our expert planners guarantee that your vacation experience is everything you want it to be, no regrets. Imagine a one-stop-shop travel planning experience. You can customize your trip through seamless conversations over the phone, email, or chat. From planning, booking, to hassle-free payments, you won't have to worry about anything other than having a good time.
Can I Trust You?
We have planned over thousands of vacations for people just like you. Our mission to make travel planning easier for anyone began in 2006 in Costa Rica, and it continues to this very moment. With over a decade of travel planning expertise, we are confident that we can craft your perfect vacation.
Great day!
A place to go with children
Best experience ever we loved this place it was a great stay great staff and awesome waterfall experiences
Loved it!
We loved the Poas area...the geography, the volcano, Doka coffee plantation tour was interesting. La Paz Waterfall Garden was a little too refined, but the buffet lunch was very tasty
It was hard to leave our hotel without a car since it was so far off by itself. The seclusion was nice though. I wish we could have done more tours in the area.
We spent over 3 hours touring La Paz Waterfalls and Gardens and truly enjoyed it.
The meal was very good, the tour was great, although zoos are less appealing to me, I enjoyed learning about wildlife at the beginning of our trip in Costa Rica. It made it easier to spot and appreciate the wildlife.
We were impressed with this beautiful park. Restaurant was excellent, enjoyed seeing all birds, butterflies, snakes, frogs, and cats and the waterfall...exhausted at end of day from hiking! A great last day in Costa Rica. We were fortunate to see the Poas Volcano...on a clear day, as well.
La Paz Waterfall Gardens is a must see!
Very safe! Not too touristy. Absolutely would suggest the area for nature lovers. Locals were friendly and helpful. Amazing experience. Very well described representation of the area.
Good for nature lovers. Little touristy but lots to see.
We had a good time even in the rain
Precioso. Un poco turistico pero las cataratas son preciosas. El volcan Poas cercano es increible.
Lunch buffet was great. Enjoyed the animals
We loved La Paz! It was a unique and beautiful experience. A little rainy, but scenic and lots to do here, my husband enjoyed the hummingbirds immensely, and the lodge was gorgeous. I have never been anywhere like this hotel.
This area was VERY hilly. Difficult to walk the whole park if you are not in shape. We loved the scenery and the waterfalls, but again 1-2 days was plenty.
Gorgeous place to visit. There is work still being done as they are recovering from the Earthquake. From what I am told we didn't actually see La Paz Waterfall because the road to it is closed. We saw 5 waterfalls while we were there...all beautiful.
beautiful! The only drawback was that we were there in the morning and we were a bit rushed. I would have liked to stayed another night!!
The Lodge is absolutely the place to stay, the gardens are fantastic, the birds, big cats, butterflies and so on are in a very well designed "zoo" in the middle of the rain forest valley very very nice.but nothing is perfect, so the restaurant at the Lodge is not up to the standard of the hotel and is too expensive, we trusted "fodors" and found the recommended restaurants and small places which were great, there are not too many of them but the locals were really really nice, of course when the language is not a barrier it helps.........One has to go to Poas Volcano, absolutely breath taking if you are lucky, go very early in fact be there at the opening of the park, you have to walk quite a bit so take water with you and a back pack, it is up in altitude and the clouds of the rain forest covers the crater most of the day and you cannot see much of anything, however in the early morning the sky is mostly clear, the moisture comes in the afternoon with the heat of the day....... at 8 am we had a complete and total view of the crater, with the sulfate fumes coming out and the view of the lava valley and so on, stay no more than 20 minutes ( sulfate fumes will overwhelm you) and then take a walk up to the lake and down to the rain forest trail....... if you do this at noon you'll probably miss a lot except for the tourists buses coming from San Jose. you absolutely need a 4x4 some of the roads are in really bad shape, there was an earthquake centered at Poas two years ago, landslides are still visible and some portion of the roads were washed away and never fixed, in my opinion it is part of the fun.
La Paz Waterfall Gardens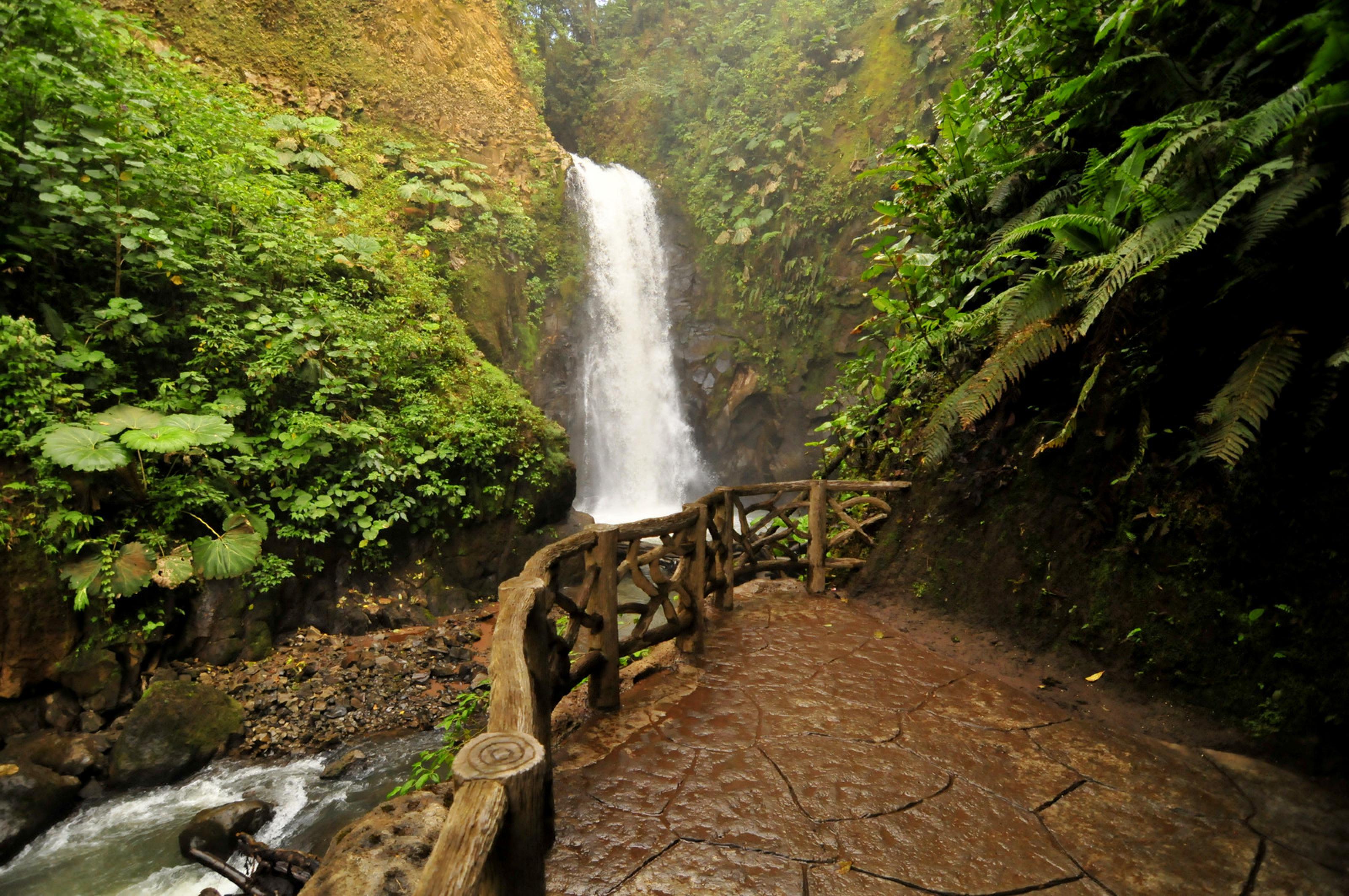 516
Anywhere.com