Bagaces, Costa Rica
Bagaces is a town in Guanacaste, located off the Panamerican highway. It's between two of the major nature preserves in Guanacaste, El Rincón and Parque Nacional Palo Verde. Although the town is quite small, it is near some striking natural attractions, making it well worth a visit. These attractions are (for now) off the beaten path, so it's unlikely you'll have to compete with crowds.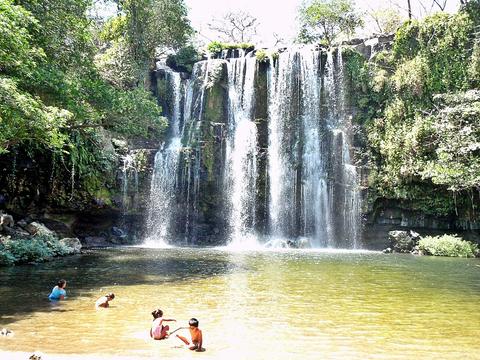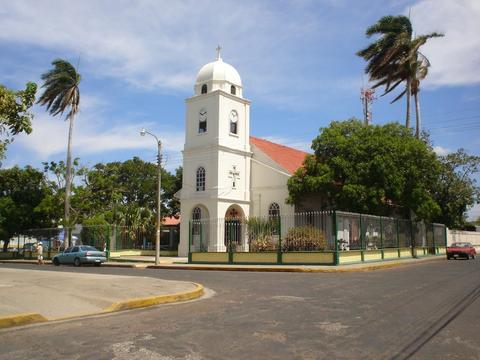 Take a bumpy road to the Bagaces Waterfall (also known as Llanos de Cortés), just a few minutes away from Bagaces by car or bus. This enormous waterfall is 50-feet (15-m) wide. You'll be asked to make a small donation to the local school as an entrance fee. Bring a swimming suit so you can swim around the clear water near the waterfall. After your swim, sunbathe on the nearby rocks as you take in the roar of the falling water.
Río Perdido is Bagace's number one attraction for adventure travelers. White water rafting is a popular activity here. On the grounds surrounding the river, you'll find trails that wind through dense forest. There are canyons near the trails that are ripe for an afternoon of exploration. Visitors can bike and hike through the trails, and zip-line through the forest's canopy.
Las Hornillas Hot Springs is a 35-minute drive north of Bagaces. Situated at the base of the Miravalles Volcano, don't miss its bubbling pools of hot mud. After you hike on suspension bridges to idyllic waterfalls, visit the mud baths for a natural spa treatment. Encase yourself in mud for some homeopathic rejuvenation. There are facilities where you can rinse off once you're ready to see the rest of the springs. You can choose from natural pools with warm, hot, or cold water. You'll want to keep a waterproof camera with you – the peacocks on the grounds will inspire a flurry of photographs. There's also a large waterslide, an exhilarating way to end your day of exploring the stunning landscape that surrounds Bagaces.
Bagaces Personalized Trips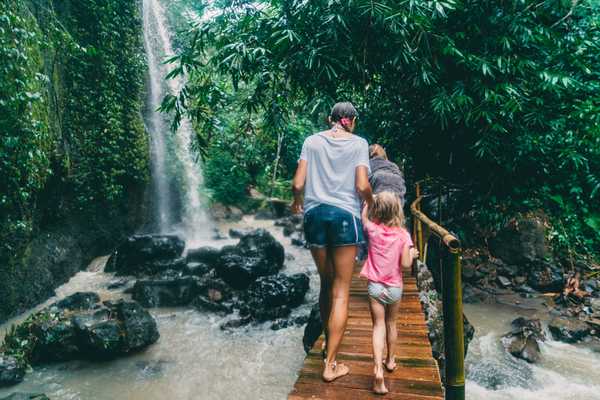 Costa Rica
Our Escape from the Ordinary
Expert Choice Go on a dream vacation with your favorite person as you explore everything from the cloud forests of Monteverde, to the hot springs of Bagaces, and the beaches of Punta Islita.