El Encanto Bed & Breakfast is located in the Caribbean town of Cahuita. Just a five-minute walk from the beach, El Encanto is made up of an assortment of cozy, well-equipped bungalows. Cahuita is a small beachside town with a distinct Afro-Caribbean feel.
Featured in:
Bed and Breakfast, Great for Families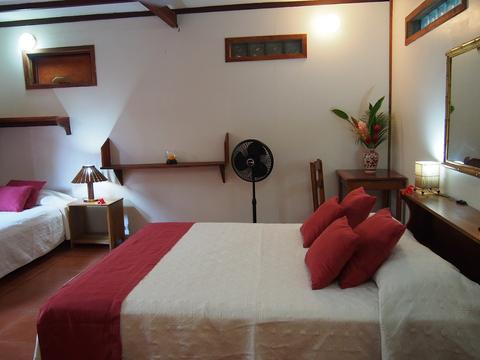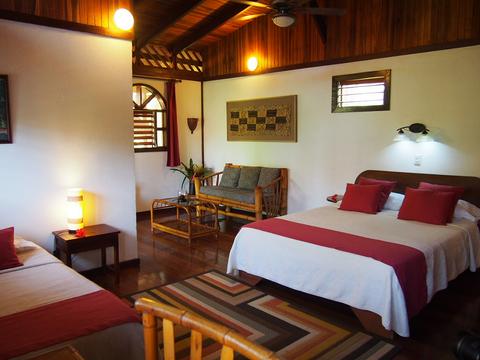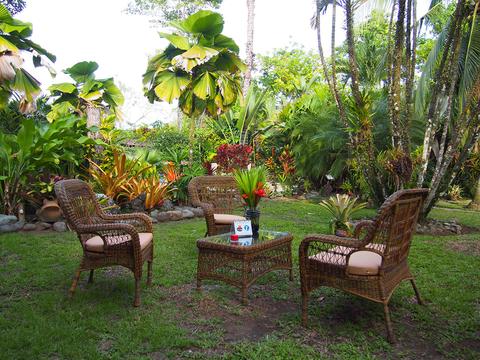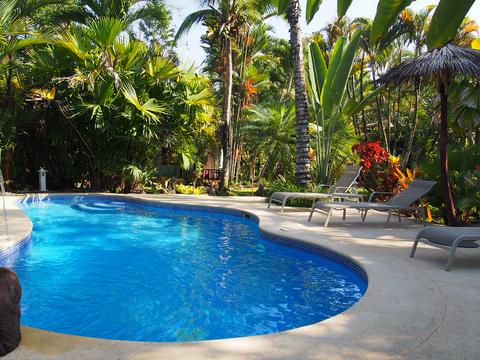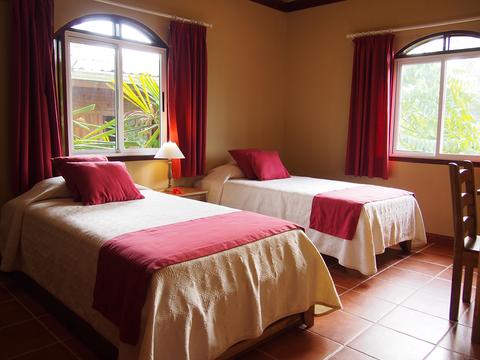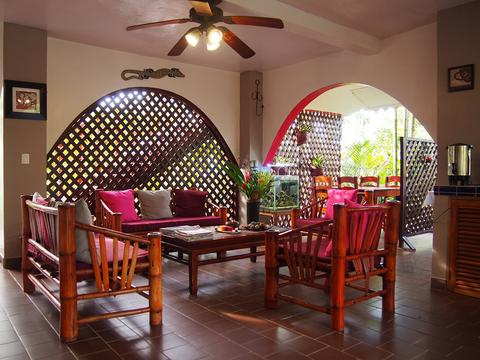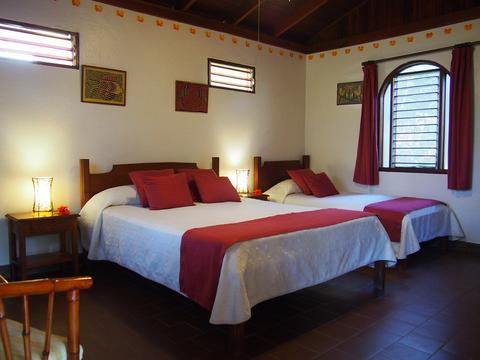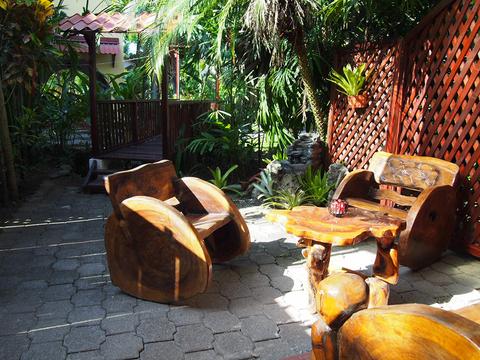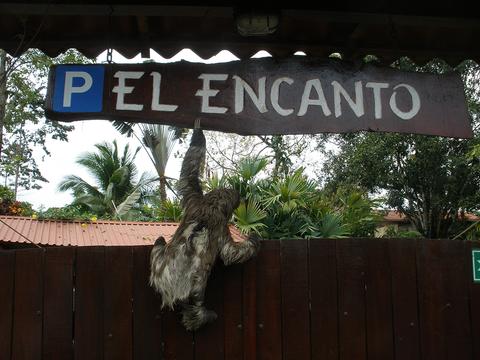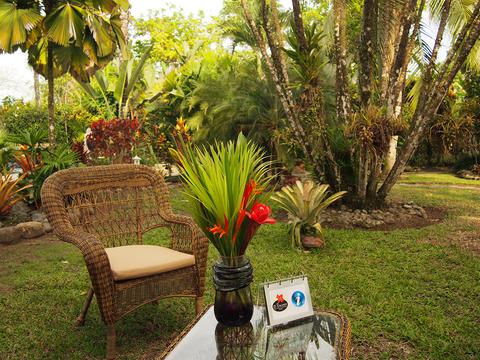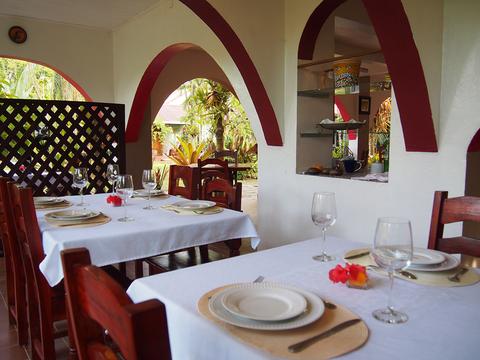 2:00 p.m. check in
12:00 p.m. check out
Free Breakfast
Restaurant in Hotel
Swimming Pool
Wireless Internet
Attractions & Sites
A visit to Cahuita is an experience in Costa Rican Creole culture. Most of the town's residents are descendants of Jamaicans that were brought over in the early 1900s to work on banana plantations. The result is a Costa Rican town with a distinctly different feel from the rest of the country. There are both white and black sand beaches to explore, and the nearby Cahuita National Park boasts impressive coral reefs.
El Canto is a charming and well-maintained bed and breakfast in Cahuita. With an immaculate property, comfortable bedrooms and inviting outdoor areas, El Encanto is a favorite of many travelers to the area.
Accommodations at El Encanto are varied. Most rooms sleep two to three people, and all come equipped with a hot water bathroom, outdoor hammock, and safe deposit box. There is a studio with a kitchenette that's perfect for travelers looking to cook small meals and snacks. Hardwood floors give rooms a natural feel, while covered front patios provide a nice place to relax outdoors.
Begin your day at El Encanto with a breakfast of homemade bread, eggs, cereal, fruit, fresh juice, and Costa Rican coffee. The breakfast is offered from 7:30 to 9 AM daily and is included in the rate of a room.
El Encanto has a vibrant, well-maintained garden that encompasses most of the property. Large plants and blooming tropical flowers stretch from the entrance to the swimming pool. The swimming pool is moderately sized and has a small waterfall flowing into one side. Lounge chairs and shade umbrellas are scattered around the pool, offering up a great place to catch some sun. A short walk through the garden will bring you to an outdoor rancho, a covered structure that is a nice place to read or chat. There are several chairs to sit in; a ceiling fan, wind chime and soft natural lighting give it a pleasant atmosphere.
El Encanto has wireless internet for travelers with laptops and there is a lending library where guests can borrow books.
More Property Amenities
Balcony
Breakfast Available
Fan
Gardens
Hammocks
Hot Water
Jacuzzi
Kitchen
Massage
Private Parking
Safe Deposit Box
Accommodations
Hot Water
Safe Deposit Box
Air Conditioning
Fan
Hair Dryer
Hot Water
Safe Deposit Box
Balcony
Cable TV
Hot Water
Safe Deposit Box
Living Room
Patio
Hot Water
Safe Deposit Box
Feedback from Travelers
Alex was super awesome, always available, always friendly. Very relaxed atmosphere. Staff wonderful. Pristine landscape, very clean! Short walks to Cahuita and beaches. Town folk very mellow and friendly. Can't wait to visit again.
Similar Hotels