The easy-going nature of young, wandering travellers seems to linger in some destinations more than others. The natural charm of these backpacker beaches is often complemented by artisans peddling their handcrafted wares on the sidewalk, delicious and healthy restaurants around the corner, and the chatter of half a dozen languages over a cup of coffee. Whatever the traveler spirit represents, these communities are appealing to visitors seeking to enjoy natural settings and a bohemian vibe.
Backpacking Costa Rica alone? You'll soon have plenty of new friends. Costa Rica backpacker beaches are notorious for their ability to help you make new friends from around the world. Laugh, learn, and share with others as you discover (or rediscover) that travel is about more than fancy hotels and spa treatments. Leave your footprints in the sand and take a lifetime of memories with you, courtesy of your next vacation.
#1:

 Live Your Best Boho-Chic Life on the Beaches of Puerto Viejo de Limon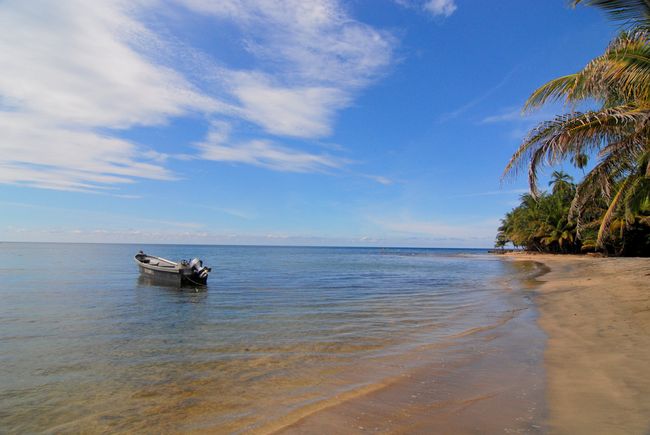 Puerto Viejo, Costa Rica →
Crisp, salty sea air. Rolling waves. Grab your bag and experience the world. First stop: Puerto Viejo de Limon, Costa Rica. This eclectic locale is popular with native Costa Ricans (Ticos) and surfers, but off the radar of most tourists. You'll be able to pick up surf tips and have authentic cultural exchanges.
Speaking of culture, Puerto Viejo de Limon is known as 'Talamanca' to the indigenous population. You can learn about their history and modern life on exciting tours. Of course, one of the best ways to get to know Costa Ricans is simply to talk to them and listen to their stories. This colorful region is full of Afro-Caribbean and Briri Indian descendents — not to mention friendly Ticos and expats...it's amazing what you can learn over a cold beer and fish taco.
During your time in Puerto Viejo, you can go on classic tours like zip lining through forest canopies, but you can also snorkel, ride a bike to explore this chill town, and practice your photography skills. If you're a digital nomad taking a working vacation, then another reason you'll love Puerto Viejo is the economical accommodations with Wi-Fi! What are you waiting for? Grab your bag and your passport! Join veteran backpackers and leave your footprints in the sands of Puerto Viejo de Limon, Costa Rica.
#2:

 Find Your Traveling Tribe in Dominical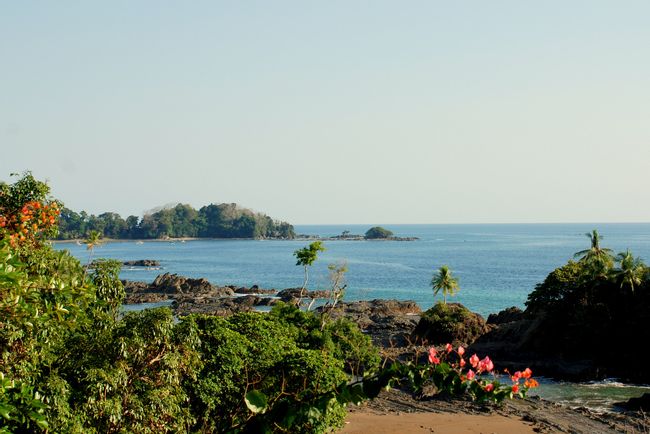 Dominical, Costa Rica →
You can experience the incredible beaches of Dominical without breaking the bank. Backpackers will feel welcome in the laidback town and find lots of clean, comfortable accommodations. However if you want to be around the bohemian vibe of the area but sleep in a luxury hotel or rental house Dominical should not be overlooked.
In town, you'll find lots of affordable places to shop and eat, as well as studios with donation-based yoga. This town is an easily walkable destination, where you'll meet lots of fellow backpackers and surfers in the friendly bars.
Save money on accommodations and budget for some exciting tours instead! Explore the mangroves in a kayak, head to Baru Waterfall for a canyoning adventure or grab a surfboard and experience some of the country's most exciting waves.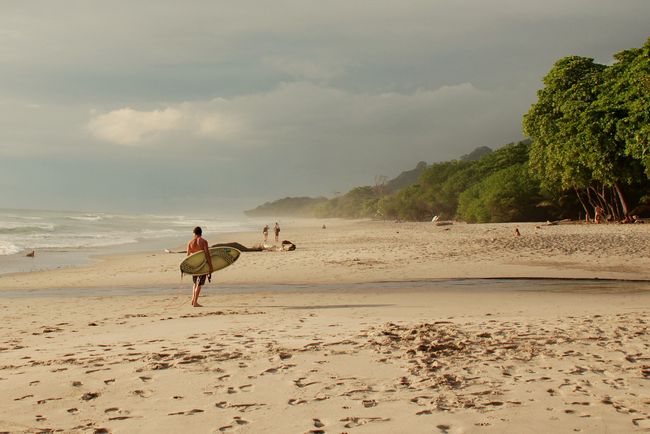 Santa Teresa, Costa Rica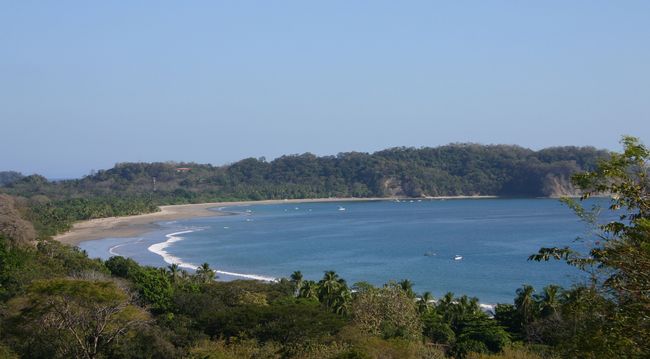 Samara, Costa Rica