Samara
The beautiful coastal hamlet of Samara is a paradise on the Nicoya Peninsula's western shore. Known as one of the prettiest and safest beaches in all of Costa Rica, Playa Samara radiates wonderful white sand in contrast to the aquamarine water. Tropical plant life and living coral encompass Samara's 3-mile (5 km) coastline, and the beach is a favorite among locals, foreigners, and wealthier Ticos- forming a quintessential beach community.
Samara
Nicoya Peninsula, Costa Rica, Central America
Samara's laidback vibe allows for rest and relaxation, an almost universal characteristic of the Nicoya Peninsula. Its village offers a number of services: stores, restaurants, hotels, and a small selection of bars. The town's nightlife, however, can be found at one of its discos, which keeps the party trucking through early morning.
Sport fishing is a popular activity off the coast, as is snorkeling and scuba diving around the coral environments. A short one-mile (2 km) walk down the beach brings visitors to the Tico hamlet of Matapalo, a great snorkeling spot. For birdwatchers, Chora Island, which is located just off the coast, is home to swaths of avian fauna that can easily be viewed from a kayak. Finally, swimming conditions in Samara's calm coastal waters are an ideal warm temperature.
Transportation to Samara has dramatically improved with construction of the paved Road 150, which runs south from Nicoya. Air travel is available to a small airstrip just outside of town. From San Jose or Liberia, planes will fly to Nosara and then to Samara. Daily buses also run from Nicoya, Liberia, and San Jose.
Great place to learn to surf
It was relaxing and invigorating! Swimming and body surfing great fun! Gorgeous beach walks and sunsets! Loved the dolphin tour and snorkeling in a nearby town.
Lovely country; clean, beautiful with uniformly friendly people. We will be back.
We loved Samara, very quiet during this time of year which was very nice.
Samara has got to be the most beautiful place on earth! We cannot wait to go back and spend a long time here!
Both Playa Samara and Playa Carrillo are beautiful. Playa Carrillo extra special because there is no development.
One of our favorite places in the world!
Cute place for young people and families
We're not beach people, and it was very hot, but we really ended up liking this area, and the Samara Pacific Lodge. Everybody was very friendly and laid back.
Favorite restaurants: La Locanda and La Vela Latina by far!
This a very laid back area. Could not see spending more then a couple of days here. Surfing if you are into it..looked good. Beach was fine. Seeing the horses in town..was fun.
Try a frozen mojitos at the Ariba bar - mmm delicious! Go to Gusto Beach for sunset drinks, a chilled vibe and good music. The mixed meat grill we had at El Lagarto was one of the best meals I have ever had! We liked El Lagarto so much we ate there both nights we were in Samara.
Villas Kalimbas was a great recommendation for accommodation. Anyone staying there absolutely, positively must take advantage if the owner Roberto is cooking. He prepares dinners a couple of times per week. It was a gourmet meal at a very fair price considering the amazing food.
Loved Samara, but the snorkeling should never be a focus here; there's no good place for it here. The dolphin tour was good, zip-lining was fun and the surfing was good.
Nice and quiet with a 'small-town' feel. We were glad to go to a beach without any big resorts and development. There were dogs and horses loose on the beach which was interesting and homey. We were comfortable and at ease. The sandy beach is wide and long. Good for swimming. We rented bikes and rode on the beach to Playa Carrillo. It is also very beautiful and worthwhile seeing. It was very hot, but we were glad we went. We had two very nice dinners at restaurants right on the beach. Groceries were available and handy.
The beach is nice and very good for swimming. Carillo Beach nearby is also lovely and great for swimming. Lots of locals go here on the weekend and spend the day with their families.
Loved the great sand beach. Nice restaurants on the beach. Been to the area before, liked it and came back to start the trip with a familiar location. Princess Bakery has good empanadas.
Stayed at Playa Samara Villas....family oriented & undergoing remodeling. Right on the beach which was spectacular. Walked to the the town from the hotel along the beach. There were lots of restaurants to choose from (e. g. Go Go Pizza). Walked to Playa Carrillo...around the corner from Samara and spent the day there exploring. Saw lots of wildlife along the walk.
Fun, beachy, festive, people are freindly - police presence at the main beach boulevard is a little surprising, but keep things quiet I guess. WE were all about exploring the beach by this point. Restaurants were great, friendly staff.
We felt very safe in Samara for the three days we were here. I didn't feel that it was too touristy. Beautiful beach, nice surf. Good place to relax and hang out for a while. We did not do any tours only took a surfing lesson.
Samara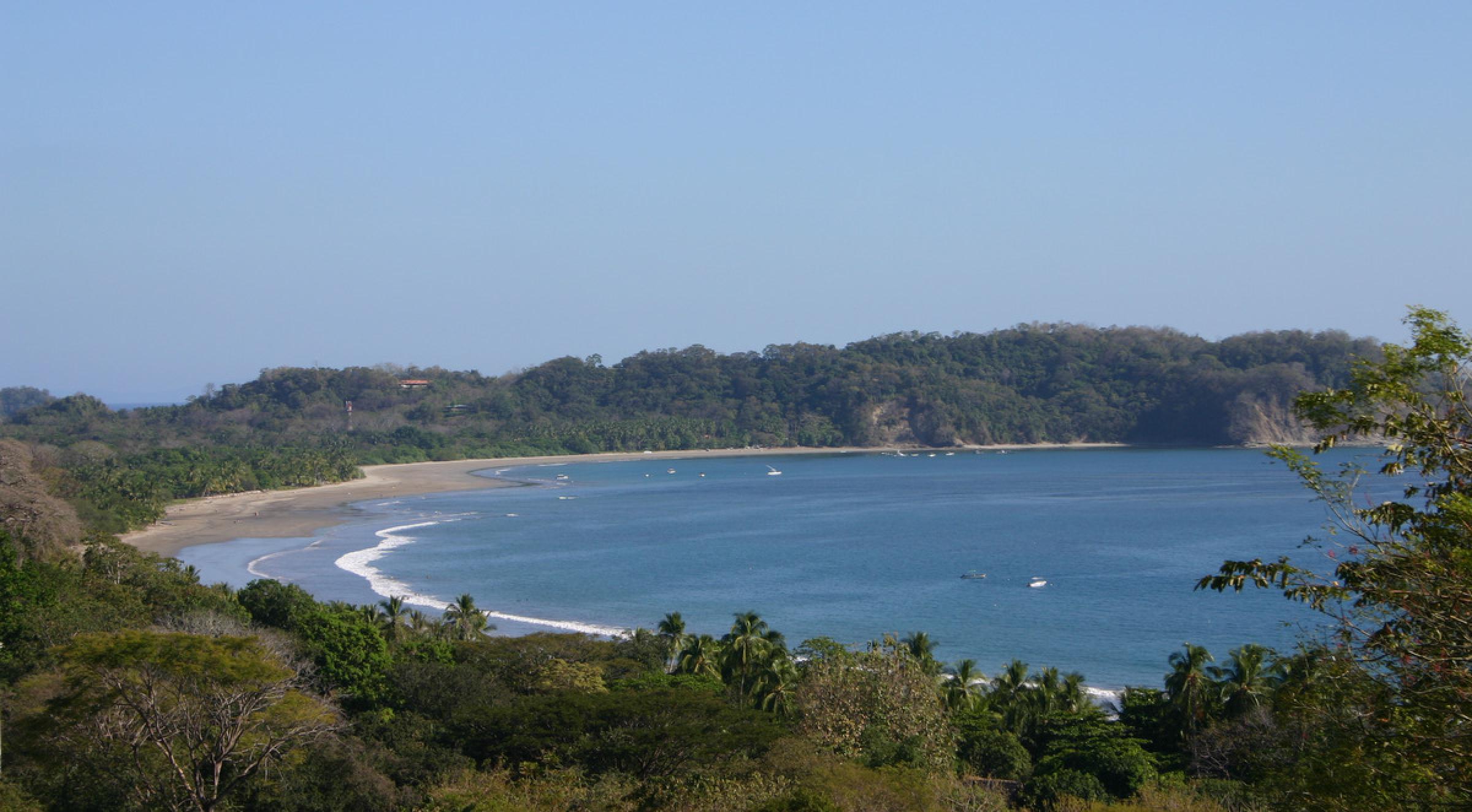 629
Anywhere.com