The Bali Tree House is unlike any other rental. It is rustic cabin that still contains all the amenities one would expect of a luxury villa.
Featured in:
Cabins and Villas, Great for Families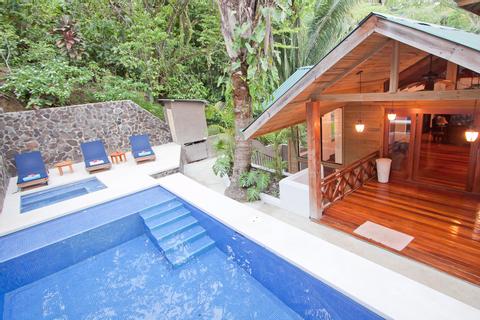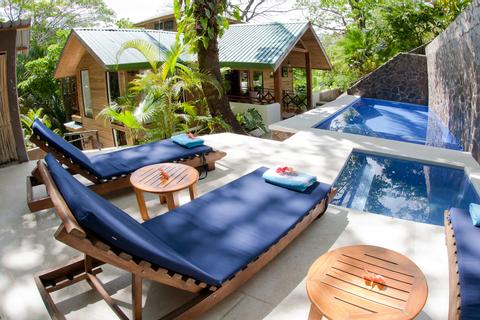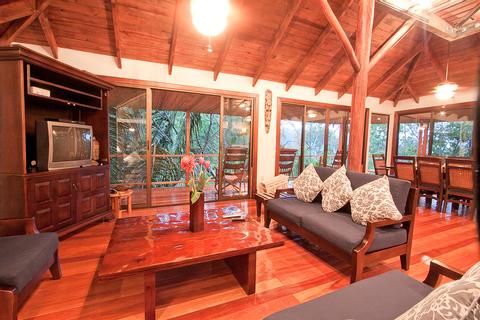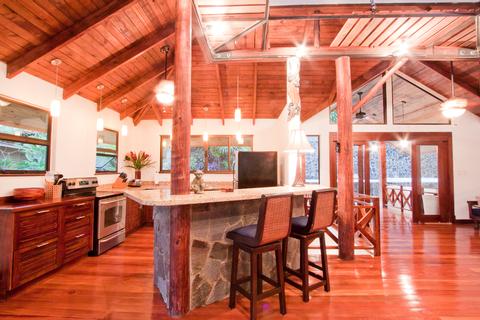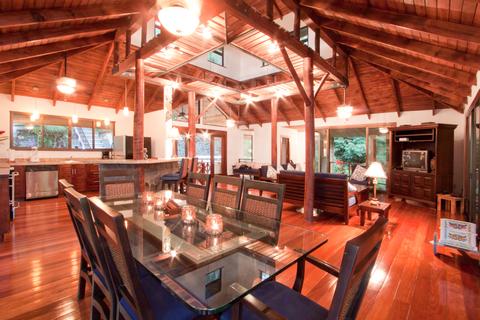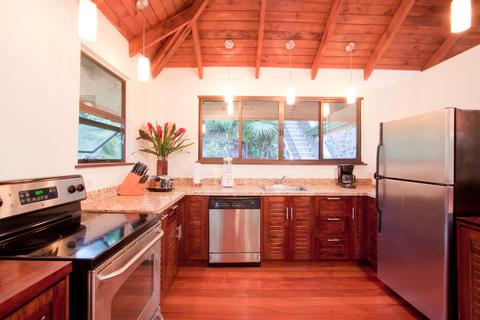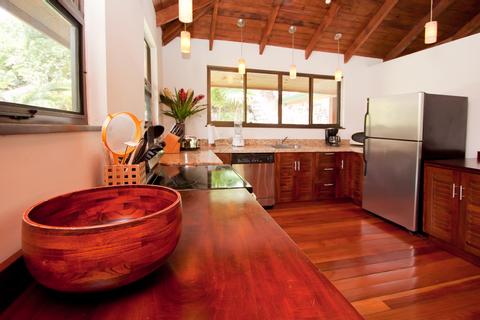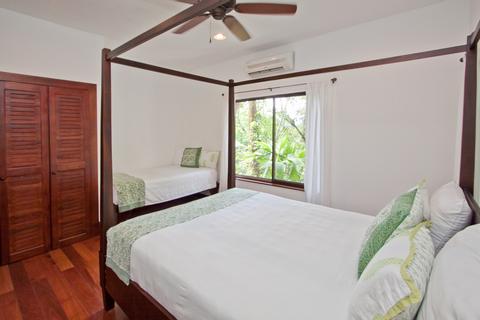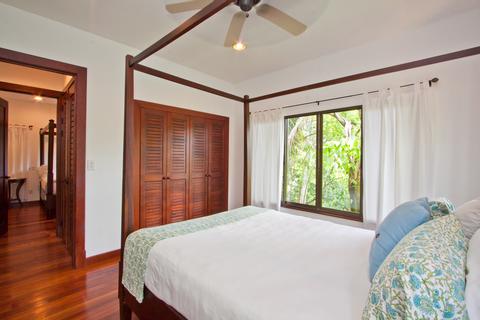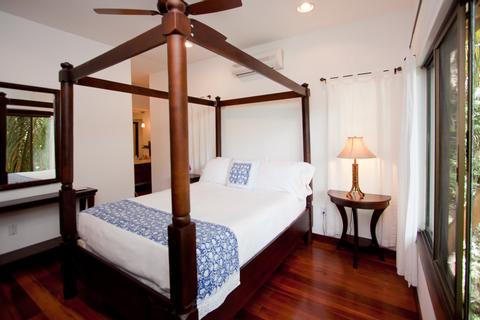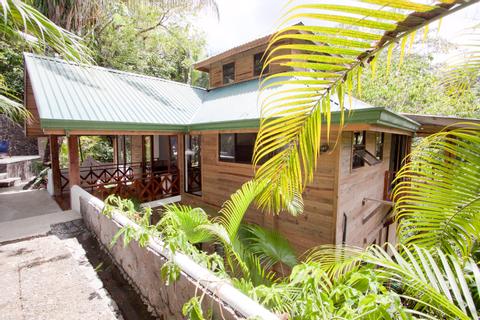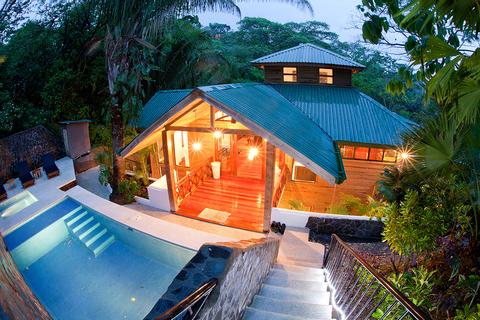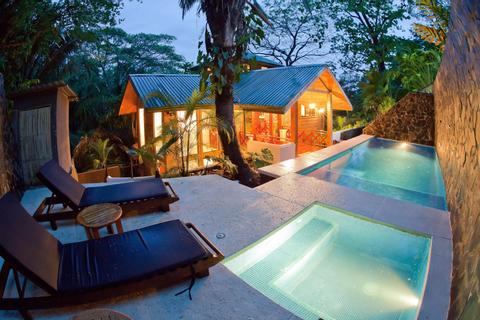 3:00 p.m. check in
10:00 a.m. check out
Swimming Pool
Wireless Internet
Unlike many of the other luxury rentals on this property, the Bali Tree house feels like you have escaped into a jungle cabin. The entire house is made out of native hardwoods and holds local artesian furniture. The home still has high ceilings and large balconies but the warm wood makes it feel cozy instead of ultra-modern. This rental is perfect for guests who want a little more character in their abode.
The house has three bedrooms and three bathrooms. With king size beds in each room the house can easily sleep seven guests. There is air conditioning throughout the villa. A pool and Jacuzzi sit surrounded by jungle trees and you can hear the trickling stream that boarders the property. There is a professional made service and transportation from the San Jose or Quepos airport can be made.
More Property Amenities
Air Conditioning
Balcony
Cable TV
Fan
Hot Water
Jacuzzi
Jungle View
Kitchen
Private Parking
Accommodations
Bali Treehouse Three Bedroom House
Sleeps 7
Air Conditioning
Balcony
Cable TV
Fan
Hot Water
Jacuzzi
Wireless Internet
Living Room
Dining Room
Feedback from Travelers
Loved the Bali Tree House. Gorgeous place for family of 6. Walk to the beach. Hazel made everything easy and her responsiveness and availability for questions and logistics was great. The kitchen was just a bit under stocked, missing little things like pot holders, dish towels and kitchen sink drain, certainly not anything that diminished the otherwise wonderful experience.
Similar Hotels