Hotel Verde Mar
Hotel Verde Mar is situated in the Central Pacific region of Costa Rica, in the gorgeous town of Manuel Antonio. Manuel Antonio is the ultimate getaway for beautiful beaches, relaxation and jungle adventures. The hotel is situated only steps from the entrance to the famous national park, offering trails into the jungle and pristine beaches. This is an ideal tropical getaway, sure to create unforgettable memories.
Hotel Verde Mar
Explore hidden waterfalls, enjoy kayaking, whitewater rafting, horseback riding or world class sport fishing, all in the immediate area. Wander through the beauty of the Manuel Antonio National Park, offering diverse flora and fauna as well as jungle trails and empty, pristine beaches.
Hotel Verde Mar has a barefoot, relaxed ambiance with a jungle paradise feel. The poolside lounging area is a perfect place for watching monkeys and iguanas.
The hotel offers several types of rooms: economy, standard and suite. Each accommodation is unique and colorfully designed with cheerful tropical colors and paintings. Most rooms come with a kitchenette, separate dining area, living room, and private bathrooms with hot water. Some suites come with a separate bedroom and loft.
Facility Amenities
---
Restaurant in Hotel
Free Breakfast
Wireless Internet
Spa Services
Wheelchair Accessible
Swimming Pool
Air Conditioning
Beach Access
Coffee Service
Gardens
Hot Water
Laundry Service
Microwave
Mini Refrigerator
Private Parking
Safe Deposit Box
Facility Amenities
---
Restaurant in Hotel
Free Breakfast
Wireless Internet
Spa Services
Wheelchair Accessible
Swimming Pool
Air Conditioning
Beach Access
Coffee Service
Gardens
Hot Water
Laundry Service
Microwave
Mini Refrigerator
Private Parking
Safe Deposit Box
Check In

:

1pm
Check Out

:

12pm
Get your Perfect Vacation!
Free Custom Vacation Planning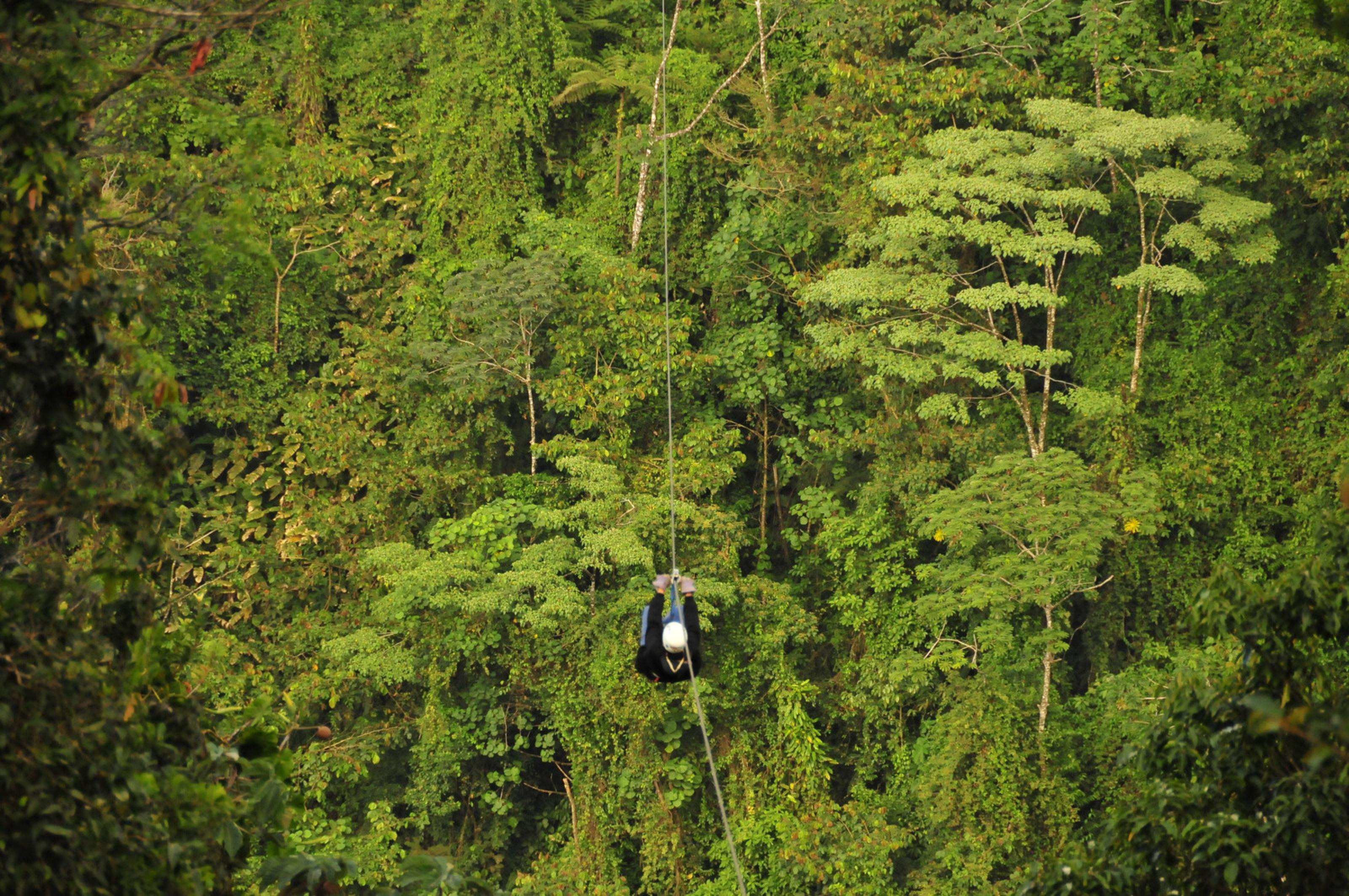 Is Your Planning Service Free?
Yes it's free! AND our expert planners provide additional guide and services to ensure your trip plan is perfect. Not only do you get the same rates as if you book directly with hotels and tours, our service also includes 24 hours in-country support and seamless transportation logistics. Furthermore, real people, our local experts, are here to offer support every step of the way -- from the moment you start your plan to when the actual trip ends.
How Does Your Service Work?
We do more than book your reservation -- our expert planners guarantee that your vacation experience is everything you want it to be, no regrets. Imagine a one-stop-shop travel planning experience. You can customize your trip through seamless conversations over the phone, email, or chat. From planning, booking, to hassle-free payments, you won't have to worry about anything other than having a good time.
Can I Trust You?
We have planned over thousands of vacations for people just like you. Our mission to make travel planning easier for anyone began in 2006 in Costa Rica, and it continues to this very moment. With over a decade of travel planning expertise, we are confident that we can craft your perfect vacation.
A great place to stay. Friendly helpful staff. This was a repeat stay for us. Great hotel within minutes of the beach. We will be back!
PERFECT LOCATION ON THE BEACH! Thank Ileana, for suggesting that!!!! Clean, with air conditioning, that was all I cared about, and the beach is BEAUTIFUL!! A wonderful way to end a vacation here.
This was a nice hotel. Decor was pleasant. Beach as a backyard. Swimming pool on site as well.
We loved this hotel and concluded that we got the best location in Manuel Antonio. This hotel is an easy walk along the beach into town and to the park, but it is outside the main part of town which makes it quite quiet. We were lucky enough to have a room down near the beach. The staff couldn't have been nicer or more friendly, and we were thrilled to have sloths and monkeys just outside our window!
The location of this hotel was unbeatable, steps from the beach. We stopped at the front desk for dining and activity recommendations multiple times every day, and each time they were happy to help with great suggestions. The room was better than we expected for the price, and the kitchenette came in handy on a five-day stay! Great hotel!
WOULD RECOMEND THIS HOTEL PERFECT SETTING AND LOCATION FOR OUR NEEDS
This was a magical place. We want to come back here for sure. Convenient, with kitchen, right on the beach....awesome.
The room itself wasn't particularly special but staff was very friendly and it was nice there was a pool and beach access. Elier was such a sweet guy and so helpful during our stay here. Manuel Anotnio wasn't my favorite area because I prefer mountains to beaches but it was still gorgeous and nice to see. Lovely beaches and friendly people made it pleasant!
Excellent location!!! Right on the beach, walking distance to restaraunts and shops. Great start to our holiday. We found the staff pleasant and helpful.
Right on the beach and as close to town as you can get! Rooms were fine, air conditioning was okay, but we had a kitchenette! Staff was wonderful. Nice pool!
Terrific place right on the beach, clean, friendly, helpful staff.
No Ants! Huge beds! Loved the small kitchenette even though we didn't really end up using it. PERFECT LOCATION if you are a beach lover... they also rent boogie boards for free!
To me it had a backpacker feel about it, but very reasonably priced and good value for money I thought. Our room was on the first floor overlooking the pool, which did get noisy, but apart from that it was bright and came with excellent A/C and a ceiling fan, so no problems sleeping here. We did not use the kitchenette but I think it would have been adequate to prepare light meals. The bathroom was basic and came with soap and towels. Pool towels were available from reception.
The hotel itself was fine, but we really liked the location - right by the beach and close to the National Park.
This was a good choice for us. It was a "budget" hotel, but was clean and friendly. Good service, and convenient to the beach, which was what we wanted.
Couldn't have been better - and close to the beach as requested. Thank you.
We would return to this hotel if we want to go to Manuel Antonio! the small kitchen was a plus for us, just a few step from the beach. We had a wonderful time there, wish we could stay longer but too much to see!
Excellent choice because of the fact that it was right on the beach.Not fancy but because it was so close to the beach and the town it was perfect.
This hotel was right on the ocean!! It was very clean and the rate was good. The staff were all exceptionally nice. I had a problem with my bank card and they went out of their way to help.
Staff went above and beyond for us, great
Hotel Verde Mar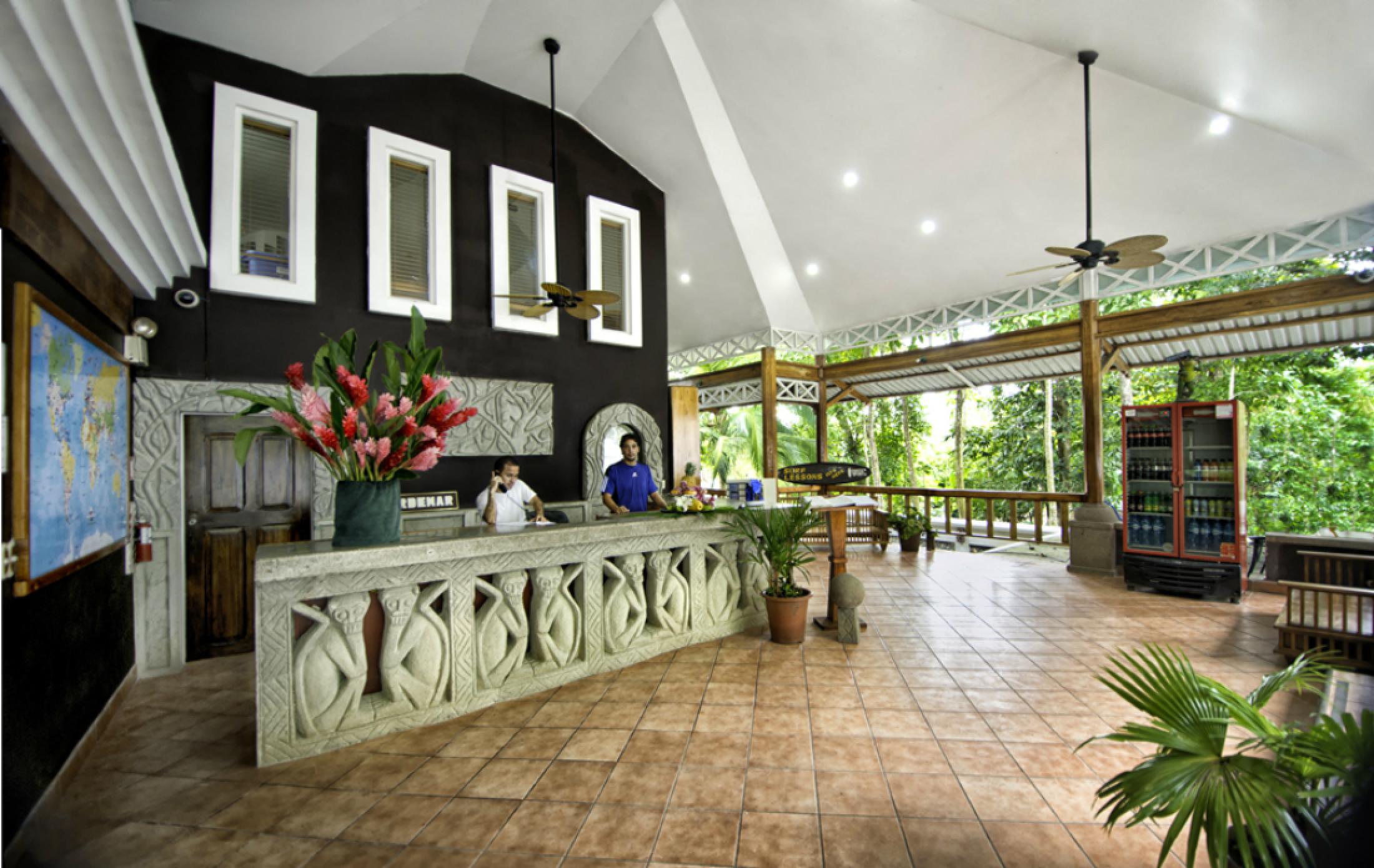 Room rates: $90
154
Anywhere.com