Koora Hotel Monteverde is located in the Aguti Reserve, where guests have the rare opportunity to see rare microclimates. This ecologically minded hotel has made concerted efforts to preserve plants like aguacatillo tree, which serves as an important food source for animals like the extremely rare resplendent quetzal. Guests can get from Koora Monteverde Boutique Hotel and Spa to downtown Monteverde in just 5 minutes.
Featured in:
Eco Lodges, Honeymoon, Boutique, Great for Families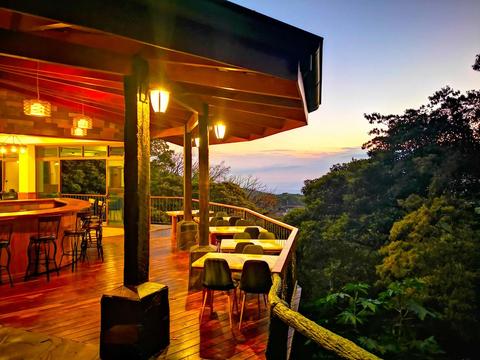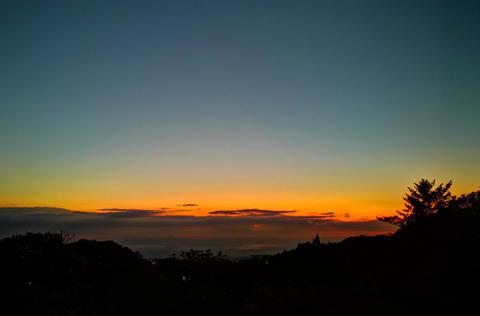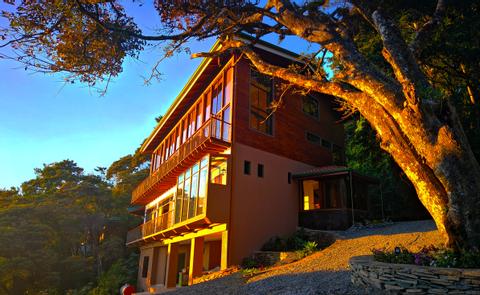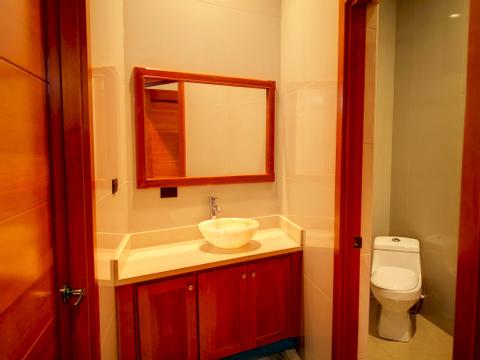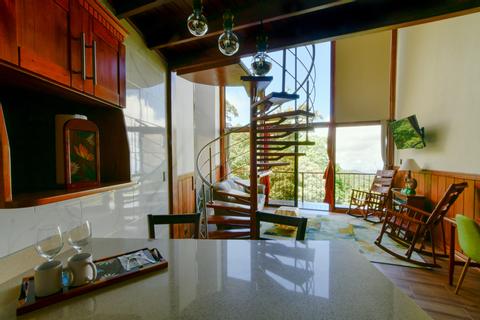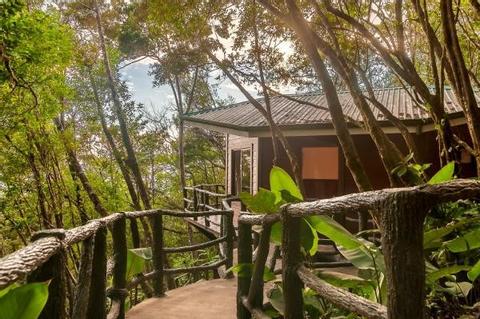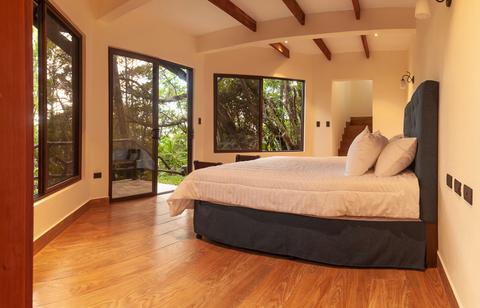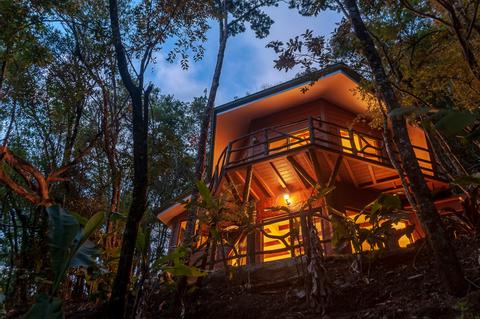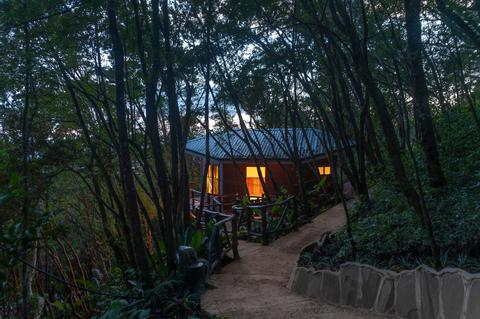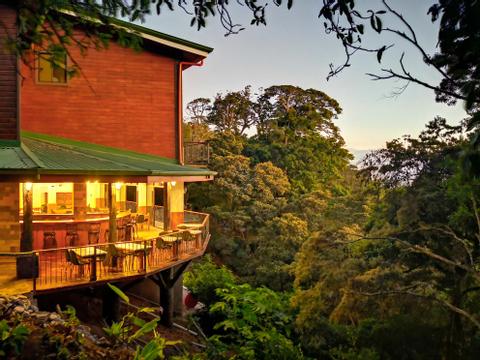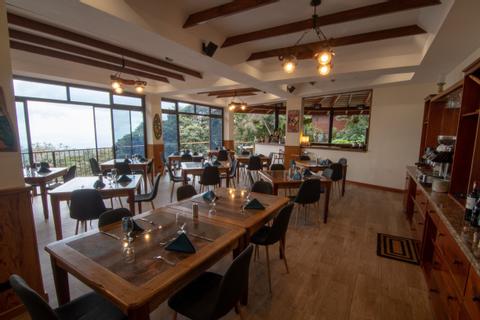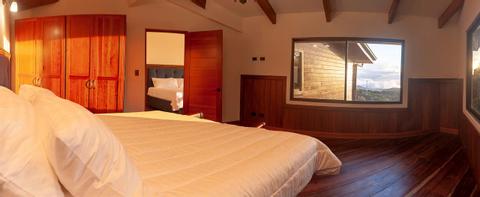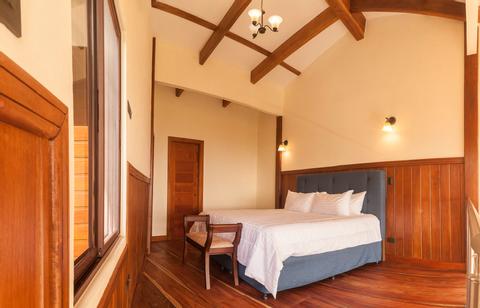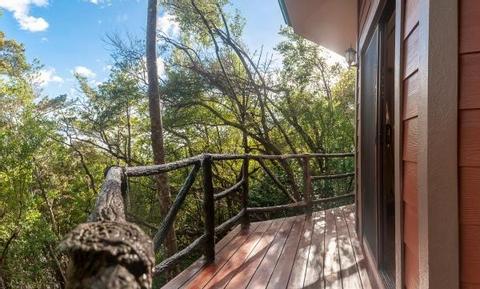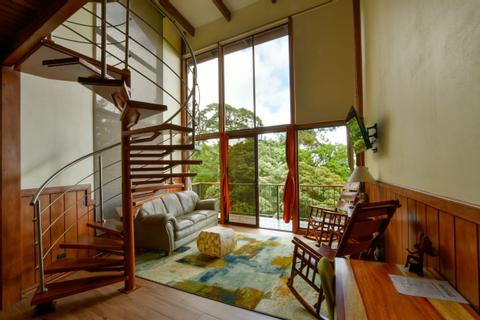 2:00 p.m. check in
11:00 a.m. check out
Free Breakfast
Restaurant in Hotel
Wireless Internet
– Some rooms feature –
Wheelchair Accesibility
Besides the many restaurants and cafes you can find in Monteverde, it's also home to some interesting species exhibits that allow you to get an up-close look at some of the frogs, butterflies, orchids, and other rare species that call this area home. There are a network of hiking trails on the Aguti Lodge grounds, which cover 2.5 miles (4 km) and offer a far-reaching view of the surrounding cloud forest. When you're ready for a longer hike or bird watching tour, it takes about 15 minutes to drive to the Monteverde Cloud Forest Reserve. The lodge has an inviting bar and restaurant as well as room service. The dining room extends onto the lodge's deck and has a spectacular view. Breakfast is included in your stay, where you'll have your choice of traditional Costa Rican or an American breakfast, all cooked to order. You can access Wi-Fi throughout the lodge and have your laundry and dry cleaning taken off your hands.
Koora Monteverde Boutique Hotel and Spa offers an intimate experience, with just 10 guest rooms. In your comfortable room, you'll find coffee makers as well as everything you need to make tea. The rooms also come with stocked minibars. When you're ready to head out for the day, you can store your valuables in the laptop-compatible safety deposit box. Each room has a private bathroom with a shower and a hair dryer.
Accommodations
Junior Bungalow Deluxe
Sleeps 2
Air Conditioning
Balcony
Fan
Hair Dryer
Hot Water
Mini Refrigerator
Wireless Internet
Balcony
Hot Water
Wireless Internet
Wheelchair Accessible
Feedback from Travelers
Our favourite hotel! Absolutely beautiful, really comfortable and luxury suite. The restaurant was fantastic and the staff so welcoming and helpful. Loved this trip.
Outstanding hotel. Although we had a different hotel in mind, but we are glad this we eventually picked this hotel. A little remote, but within nature. Hotel staffs were more than outstanding. We enjoyed throughly.
Jonathan and Daniel were very nice dealing with my family and paid extra attention to my kids.
Similar Hotels