This mile-long, crescent shaped beach, also known as Playa Blanca (White Beach), is as beautiful as any of the famed beaches in Costa Rica. Among the first of Costa Rica's beaches to receive international attention, Flamingo Beach has evolved into one of the country's most lavish areas. It is home to the nation's largest marina, and it is a favorite of deep-sea fishermen.
With its gleaming white sand, Flamingo Beach is the perfect setting for a vacation getaway. It hosts some of the most beautiful Hotels and condominiums that Costa Rica has to offer. Many gorgeous Villas dot the Playa Flamingo Beachfront, where wealthy foreigners and Ticos continue development at an astonishing rate.
Unlike many beach communities, Flamingo Beach has no village center. The community that extends east is home to exclusive beachfront Resorts and coveted private property. Thus, life beyond the beach and water sport activities is limited to a few excellent restaurants, and visitors seeking nightlife should head to the nearby town of Brasilito, or beyond.
As is the case with all Beaches in the Papagayo region, Flamingo Beach is rich in natural beauty. Mangroves are abundant in the area, and Salinas Point offers a stunning view of both the Potrero and Brasilito Bays. Not far south of Flamingo Beach is the Marino Las Baulas National Park (Parque Nacional Marino las Baulas). Established in 1990, this refuge encompasses roughly 450 hectares of coastline and mangrove swamp, and it is one of the world's most significant nesting sites for the endangered Leatherback Turtle. These giant, majestic creatures come ashore to nest between November and April. There is an informative turtle museum on site and night-tours are offered during nesting season. The park is also a great place to spot marine birds, including the White Ibis, the Blue-winged Teal, and the Muscovy Duck. Additionally it is home to monkeys, Coatis, and even crocodiles.
Daniel Oduber Quiros International Airport offers seamless travel to the region, and Flamingo Beach can be access by way of a paved road. Alternatively, the smaller airport in Tamarindo receives domestic flights from around the country, and from this airport visitors are a short taxi or bus ride away from Flamingo Beach. From the capital of San Jose, however, the bus or car ride is about six hours along the Inter-American Highway.
So beautiful
Playa Flamingo is one of the smaller beaches and the town is also a bit small, which we liked. We liked the area in general. It's really just for laying on the beach and/or pool. There's a few "thrill" activities if you wish but little in the way of nature viewing. Still, it's a beautiful spot to unwind. We ate at the "Smokin' Pig" at Playa Potrero, which was excellent.
The beach and resort were beautiful, clean, safe and not crowded at all
I stayed at Flamingo Beach Resort & Spa. Everything was great!
Our tour guide went above and beyond his typical duties. First I lost my dive mask and then it turned out that I had left my shoes at the last beach. Alejandro found both and we enjoyed ourselves as he was doing it.
Costa Rica is beautiful, especially Flamingo Beach. Locals were extremely friendly and helpful.
Safe, spacious, hospitable and great weather!
No town at all. Without a car we were pretty much stuck at the hotel, but we filled our days up with plenty of activities from the hotel (ATVs, snorkeling, swimming, beach). The beach is beautiful, soft white sand.
Because we had the all-inclusive plan, we didn't wander away from the resort at all. Still had a wonderful time exploring the beach and relaxing!
Felt safe, not a lot of things to do at night in Playa Flamingo, it seems it is a more relaxing place which is nice. Locals were very nice. Good experience for relaxation.
We loved Playa Flamingo and felt very safe. We walked around safely. The locals in the area are very friendly. We took a taxi into Brasilito which we loved as well. There was a delicious place to eat lobster right on the beach and the owner was so friendly and cheerful. If I could I would live there!!
This was great for relaxing, and doing nothing for the last several days. Loved the non crowded beach!
Beautiful beach, clear warm water... it was gorgeous! It was also close to other beaches further south that were an easy taxi ride away. We went to Tamarindo to shop and for a deep sea fishing excursion. In between the two locations were another 3 or 4 beautiful beaches to see.
Highly recommend the Happy Snapper restaurant. Also recommend snorkeling tour that I booked from the hotel (Flamingo Beach Resort).
All restaurants were great - we went to Marie's, Willie's, Monkey Bar, Angelina's, Mar y sol - all were great value. Playa Flamingo was fabulous.
Great Beach!!
Playa Flamingo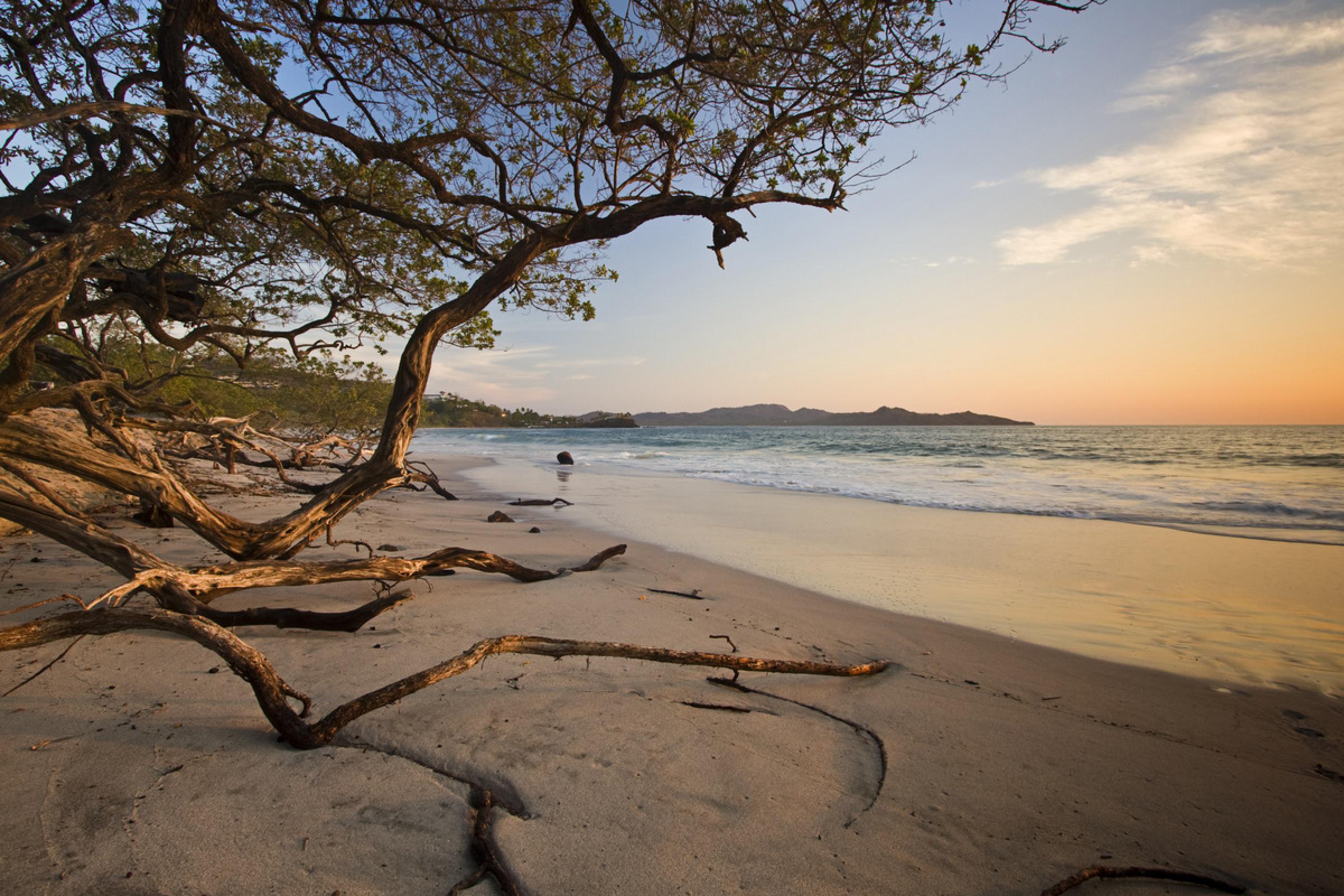 533
Anywhere.com