Kinkara Retreat offers luxurious tents in the middle of the rainforest. This is an excellent place to stay for wildlife lovers and bird watchers, as well as travelers who make sustainable travel a priority. The accommodations are eco-friendly without sacrificing plushness and comfort.
Featured in:
Sustainable, Yoga, Wellness Resort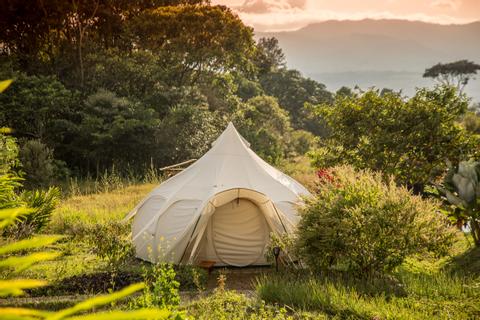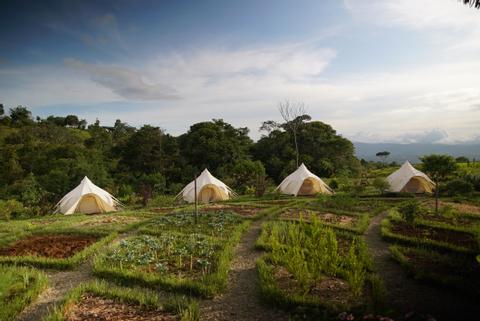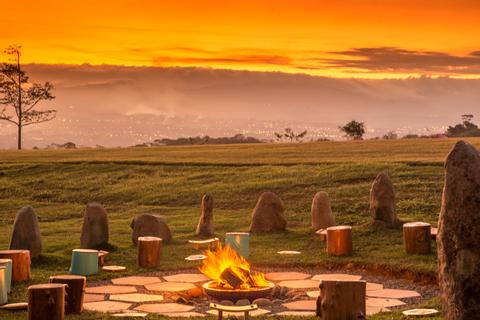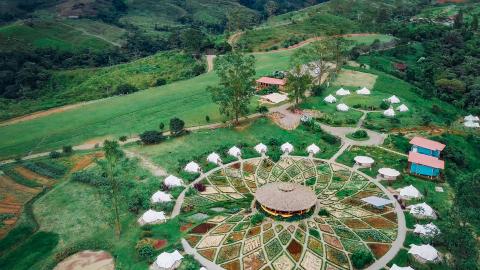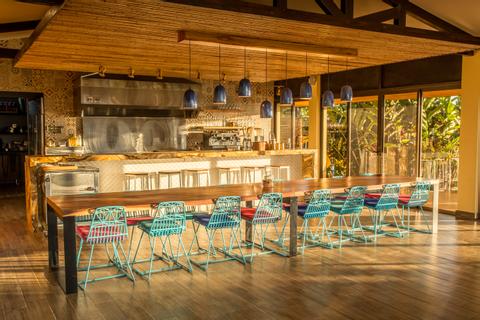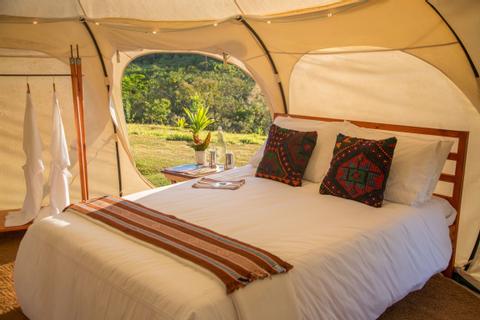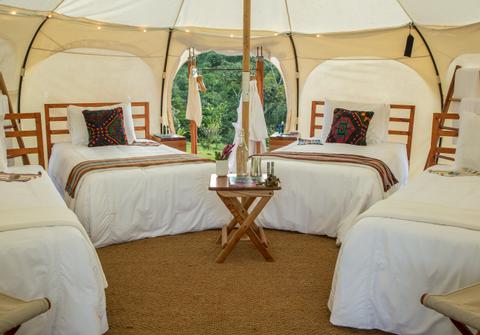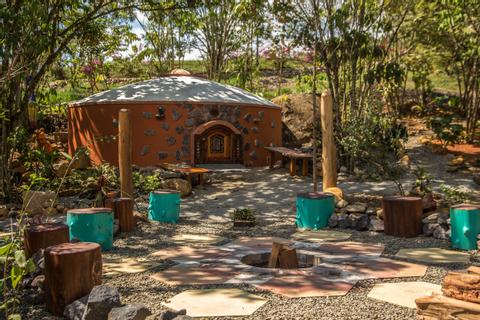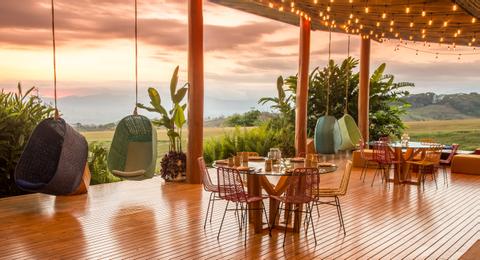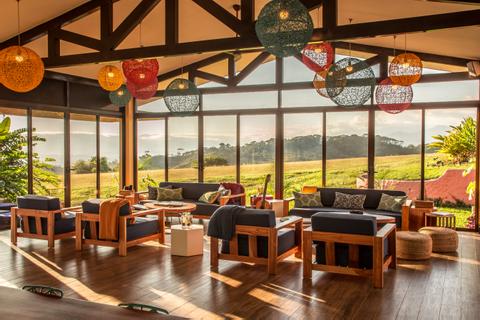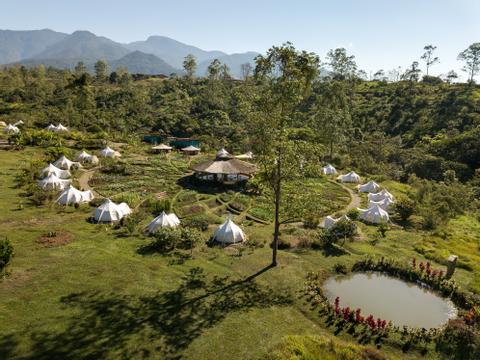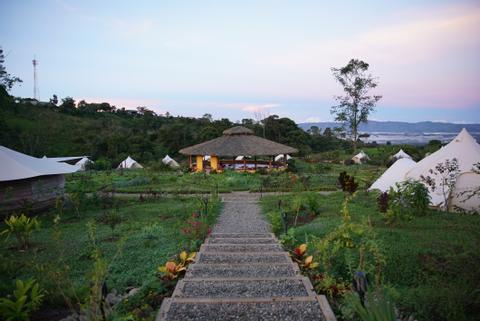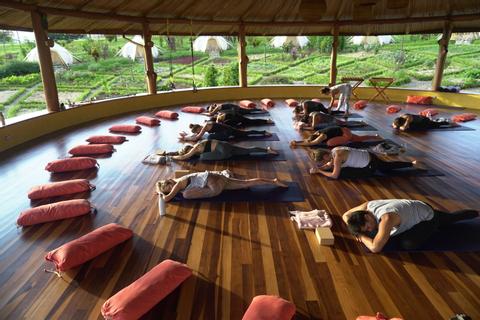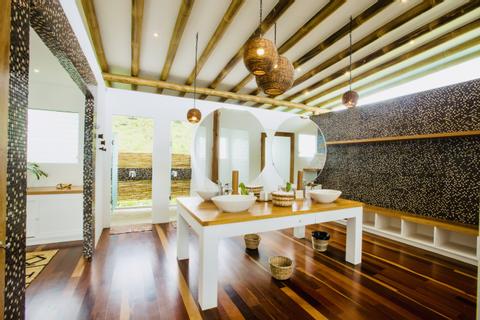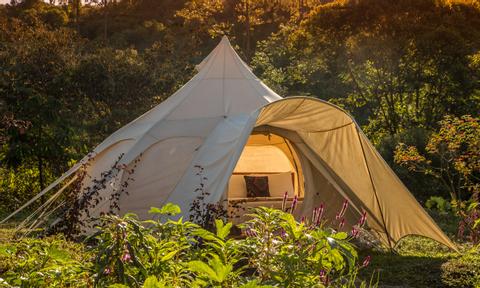 2:00 p.m. check in
12:00 p.m. check out
Restaurant in Hotel
Spa Services
Free Breakfast
– Some rooms feature –
Wireless Internet
Not far from the retreat, you can take easy hikes to waterfalls and through bird sanctuaries. There are waterfalls on the lodge's own 800 acres (323 ha), and the Nauyaca Waterfall is one of the most popular waterfalls in the area, with multiple levels of dreamy cascade for you to explore with a local guide. It's also driving distance from the coast of the South Pacific, including the beaches of Uvita and Marino Ballena National Park. This area is known for its whale watching and dolphin watching, as well as adventures like sea kayaking.
There's a comfortable communal dining and relaxation tent, with an open-air dining room and an open kitchen. You'll sample food made with ingredients harvested from the retreat's garden. The kitchen focuses on the farm-to-table ethos while managing to come up with some creative presentations of Costa Rican favorites. Sip on fresh-pressed juices and kombucha for some healthy refreshment. When you're ready for happy hour, sample the menu of craft beers, South American wines, and freshly prepared cocktails.
Choose from either two- or four-person tents. All of the tents offer upscale amenities, and the larger, deluxe tents are closer to the shared bathroom facilities. The bathrooms have large sink basins, separate male/female facilities, and rainfall showers. Tents also come with the same amenities you would find in a hotel, like daily housekeeping and Wi-Fi. You'll use lights powered by solar panels. For some fresh air, you can raise the side panels of the tents.
It isn't just the soft blankets and fresh air that will make you feel good about your decision to spend your vacation here. This is an eco-retreat, and the staff is working hard to reduce waste. They have banned single-use plastics and furnish rooms with sustainable timber. Kinkara Retreat also works with the local community and contributes to local education programs.
More Property Amenities
Hair Dryer
Hammocks
Hot Water
Yoga Lessons
Accommodations
Deluxe Lotus Belle Tent
Sleeps 4
Signature Lotus Belle Tent
Sleeps 2