Tambor, Costa Rica
The small fishing hamlet of Tambor sits not far from Curu National Wildlife Refuge. As a laid back, mixed-community of locals and foreign retirees, Tambor is nestled in an open volcanic valley, surrounded by forested hills. Its beach, Playa Tambor, is an exceptional location for swimming. The surf is calm, and the sea is a gleaming aquamarine. Golf, tennis, and other activities are available in and around the town of Tambor, making this a favorite destination for those seeking developed tourism facilities within a quiet town. Day trips to nearby Cabo Blanco Reserve or the Guayabo and Negritos Islands give visitors great opportunities to experience the Nicoya's remarkable wildlife.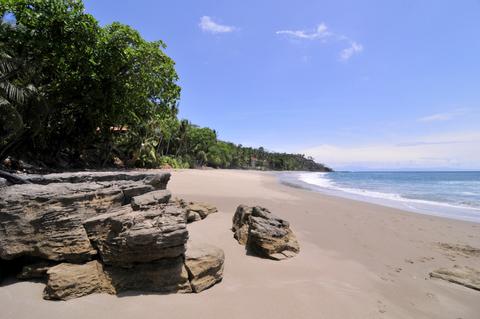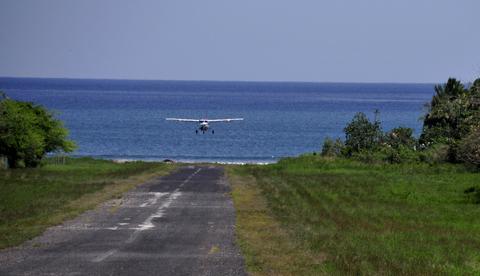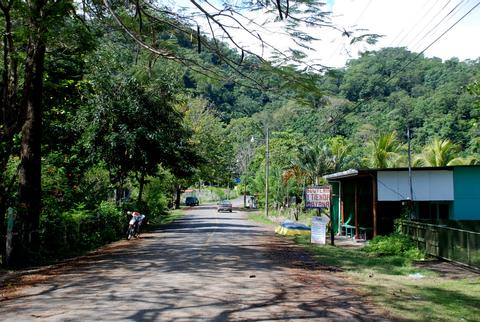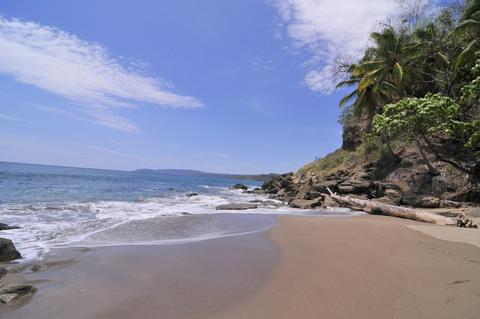 Located on the southern Nicoya Peninsula coast, Tambor encompasses much of the region natural beauty. An arch-shaped beach opens to the ever-calm Ballena Bay (Bahia Ballena). High bluffs surround the pristine beach and overlook its translucent, aquamarine water. The ocean is home to copious marine fauna. Snorkeling and scuba diving are popular activities among visitors eager to experience the underwater landscape.
Tambor offers a wide range of accommodations. Luxury resorts are certainly the trend. However, some budget lodging is also available. By way of luxury, one option includes an all-inclusive resort that features its own golf course.
Tambor holds the only airport in the southern Nicoya Peninsula, and domestic flights provide seamless access to this coastal hamlet. Otherwise, ferry transportation is available from Puntarenas to Paquera, 28 miles (45 km) away.