Lirio Lodge is an eco-lodge on the banks of the Madre Dios River, which flows from the nearby Caribbean Sea. While you're here you'll have an unspoiled look at Costa Rica's Caribbean landscape.
Featured in:
Eco Lodges, Great for Families, Isolated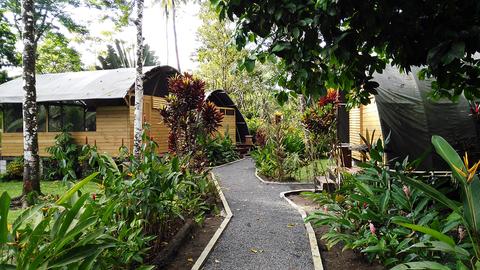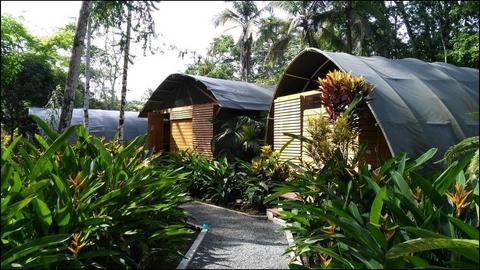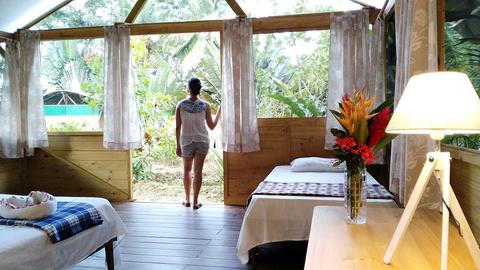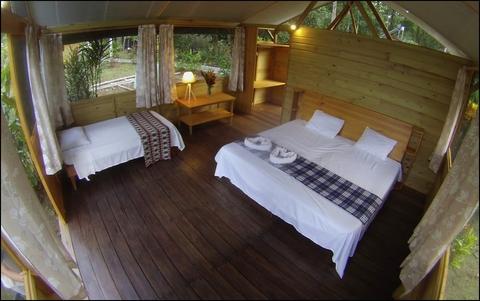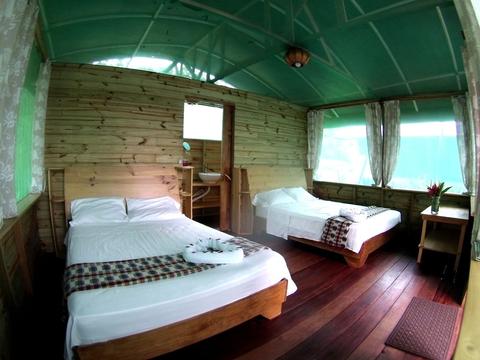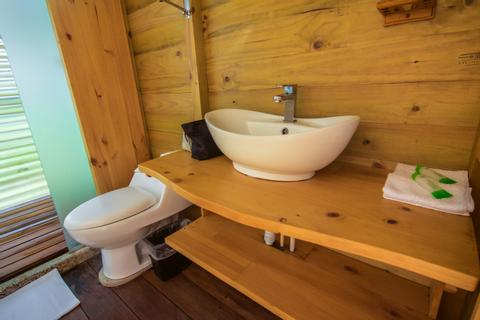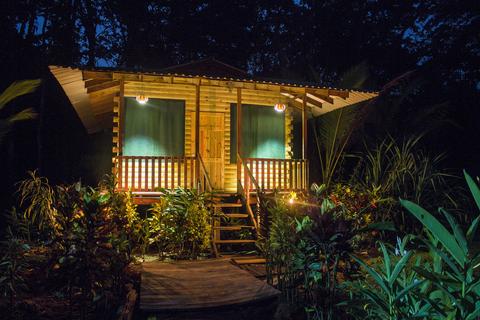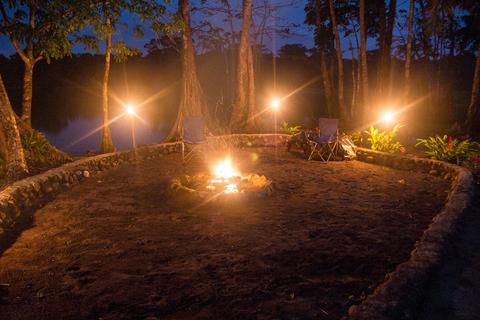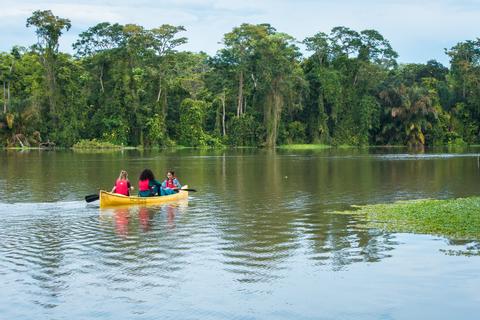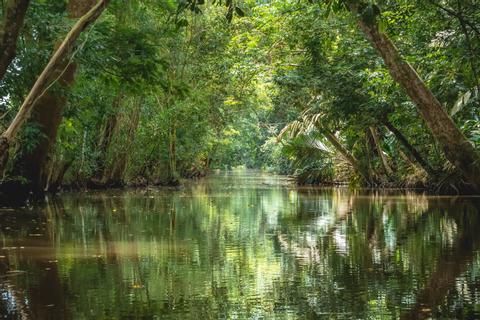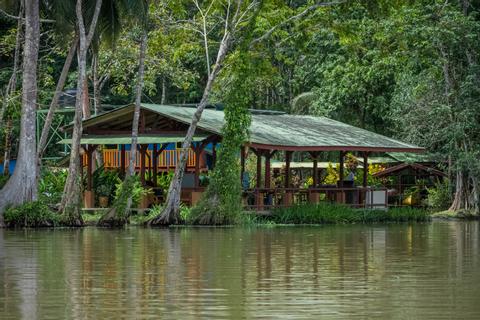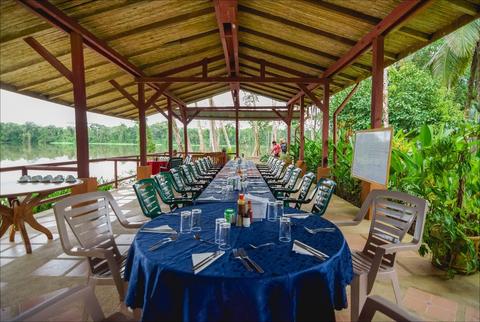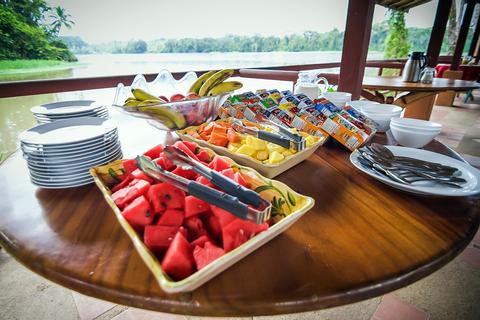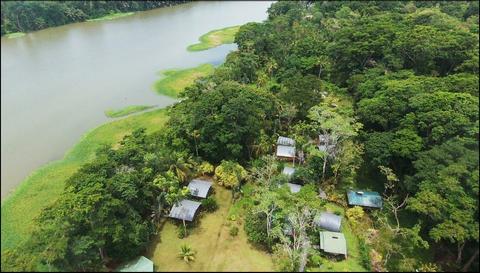 8:00 a.m. check in
12:00 p.m. check out
Restaurant in Hotel
Visitors can go to the Barra del Pacuare beach where leatherback sea turtles come ashore to lay their eggs. This lodge is just around 20 miles (32 km) south of Tortuguero National Park, another hotspot for seeing sea turtles in the wild. Guests can use the lodge's canoes. You can go see the canals that surround the river and take tours after sundown to see nocturnal animals.
On the grounds of the hotel, you'll find a gazebo with hammocks. Wander in the gardens, and feel the warm sea breeze. Lirio Lodge's restaurant faces the river. All of your meals are included in your stay. Bottled water, alcoholic drinks, and sodas are available for purchase.
Guests stay in "eco-tents" or "eco bungalows." All of these accommodations are environmentally friendly and use energy from solar panels.
Eco-tents are especially picturesque, with comfortable interiors and polished wood interiors. On the large deck you can use solar-powered lamps. While you stay in an eco tent you'll have access to a shared bathroom.
Eco bungalows have private bathrooms with hot and cold water. They also have spacious decks and their own little gardens. Inside you'll find cushy beds and tropical colors.
More Property Amenities
All Meals Included
Gardens
Hammocks
Hot Water
Private Parking
River View
Telephone
Accommodations
2 Night / 3 Day Package - Bungalow
Sleeps 4
3 Night / 4 Day Package - Bungalow
Sleeps 4
Feedback from Travelers
Just reviewed this special place. Fantastic and a very special experience I wish for everyone to take part of!
Similar Hotels