Turtle Beach Lodge is located in the Province of Limon in the Tortuguero National Park. Getting to Tortuguero is a wondrous trip as you need to use a plane or boat to arrive there. It's about a three and a half hour boat ride from Puerto Limon, where you can find an active night life, restaurants and bars. A unique difference from this town compared to the rest of Costa Rica is its heavy Afro- Caribbean influence and culture.
Featured in:
Beachfront, Eco Lodges, Isolated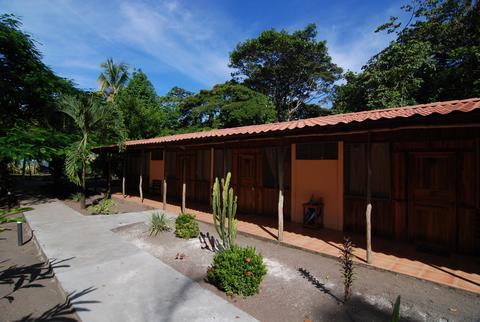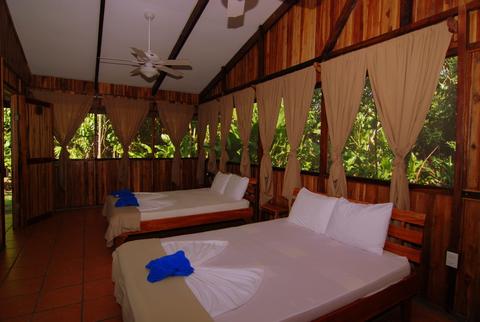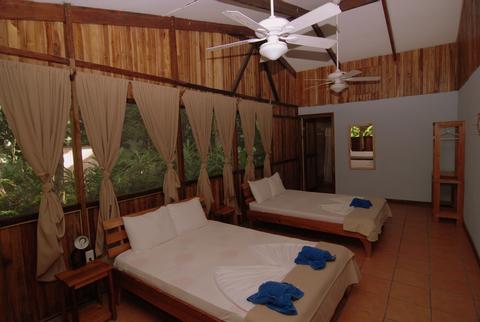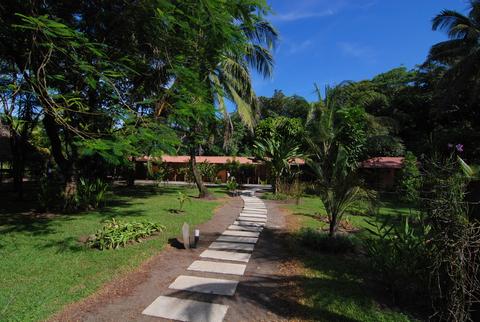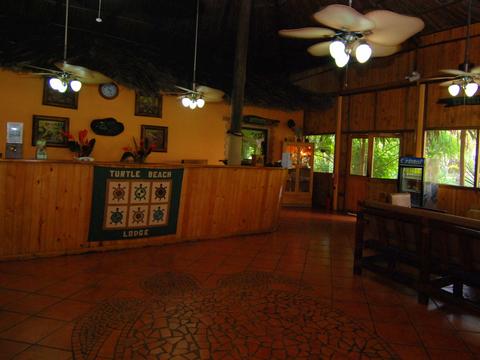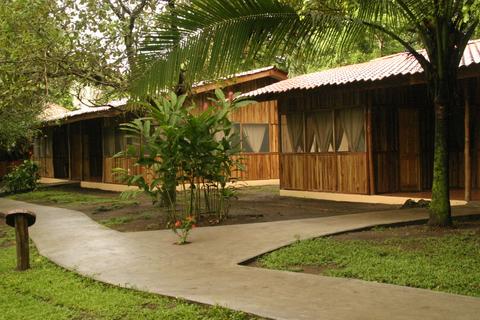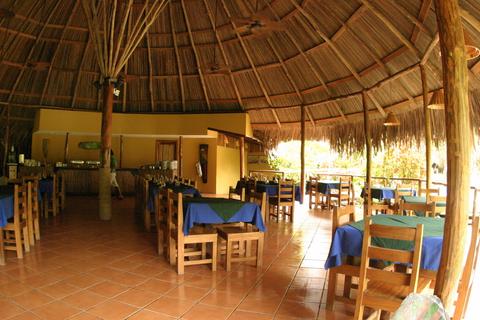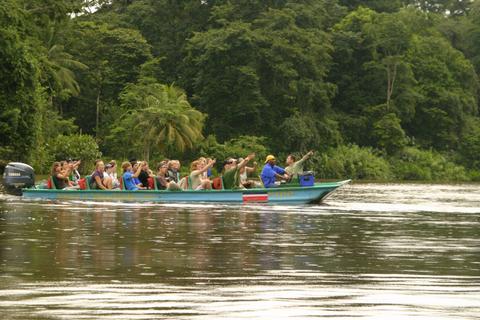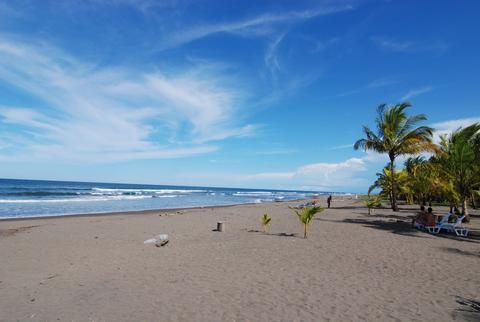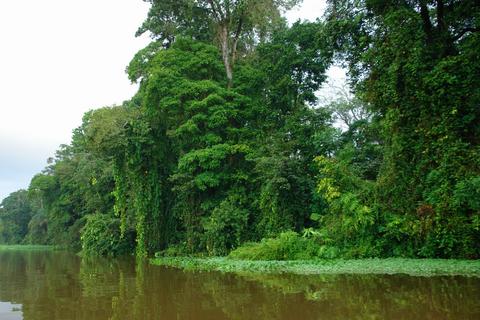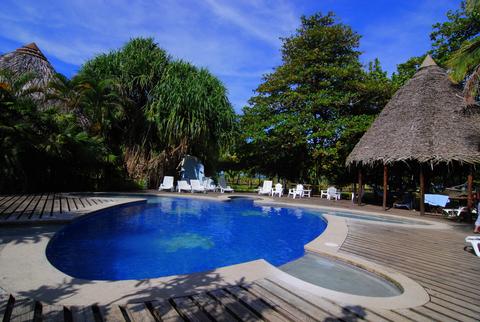 12:00 p.m. check in
9:00 a.m. check out
Restaurant in Hotel
Swimming Pool
The area of Tortuguero is rightfully called "The Amazon of Costa Rica' because access is only by boat on Jungle Rivers. Turtle Beach Lodge, 5 miles north of the town of Tortuguero, is a secluded resort spanning 175 acres with miles of jungle trails, a meandering private canal, and a half mile of beach adjoining still more isolated beaches. In this jungle paradise you can delight in the turtle-shaped pool and shaded hammock hut just soaking in the beauty that abounds. Enjoy exotic drinks and dining at our restaurant that combines local cuisine with fresh fruits and vegetables.
Tortuguero is one of the most important turtle nesting sites on the western half of the Caribbean for the Green Sea Turtle. There is an active community here as well to help save the endangered species of turtles, where you can take tours and see the turtles nesting in the wild. It's quite an impressive sight. Though the turtles are the main attraction there are also other tours and activities available like hiking, jungle tours, garden tours, and canal tours.
Turtle Beach Lodge's rooms feature comfortable beds, fans, cool tiled floors, warm showers, and many windows that let in gentle breezes and melodic sounds from the jungle. Rooms are available in different layouts to accommodate single, double and triple occupancy. We also have lovely rooms to accommodate an entire family. Some of our rooms face the gardens while some are in the jungle, 50 meters from the beach.
*Packages
*
The packages include the following: transportation from San José to the hotel and back to San José, naturalist guide, lodging, all meals, 1 boat tour on the canals, 1 hiking tour on the hotel's trails (except the 1-night package), Tortuguero town tour, use of the kayaks.
*Tortuguero National Park entrance is not included.
More Property Amenities
All Meals Included
Bar
Fan
Gardens
Hammocks
Hiking Trails
Safe Deposit Box
Accommodations
4 days/3 nights Package
Sleeps 4
3 days/2 nights Package
Sleeps 4
2 days/1 night Package
Sleeps 4
Feedback from Travelers
Lovely remote location. Dont expect 4star resort - its basic because of its location. Menu is on a rotation, but if youre only there for 2 or 3 days, its not a problem. Takes a while to get there from tortuguero, but remoteness is part of charm
See also our previous review of Tortuguero... wonderful place to visit! It was very clean, the facility & grounds were well cared for, and the staff were great - especially Jonathan (guide). Jonathan was awesome!
Our guide Fernando was the best guide we had on our Costa Rica vacation. He was top notch!
Similar Hotels