The Pachira Lodge is located on the Caribbean Coast of Costa Rica near the National Park of Tortuguero. The lodge is surrounded by a network of very scenic canals and is considered one of the most exotic regions of the world, characterized by its rich flora and fauna. Arriving at this paradise is an exciting and unique experience as it consists of either flying or busing into the coast near Limon and then taking a short boat ride to Tortuguero.
Featured in:
Eco Lodges, Great for Families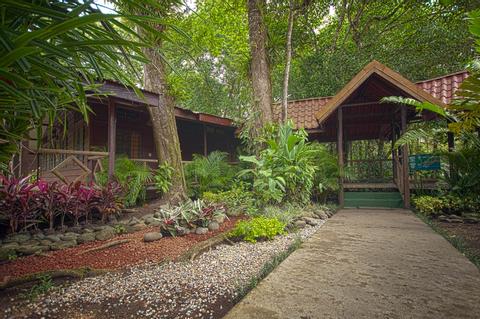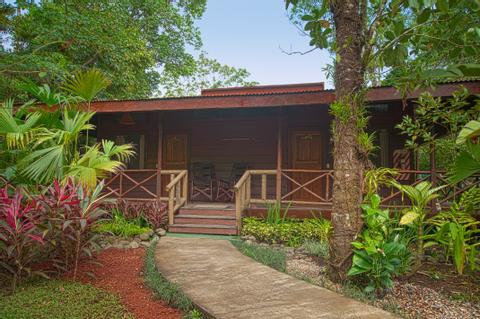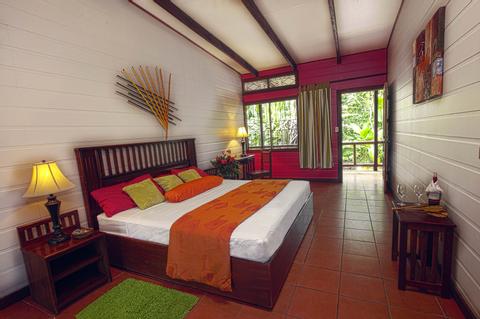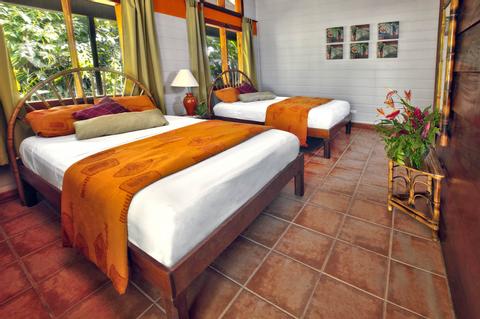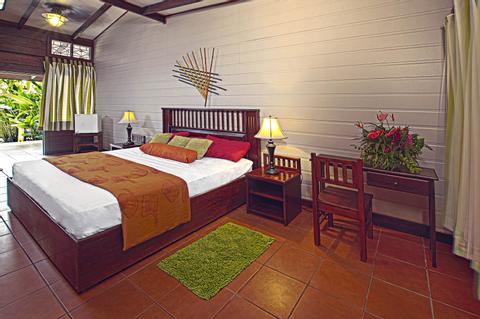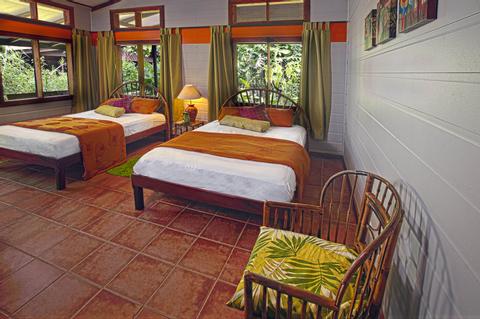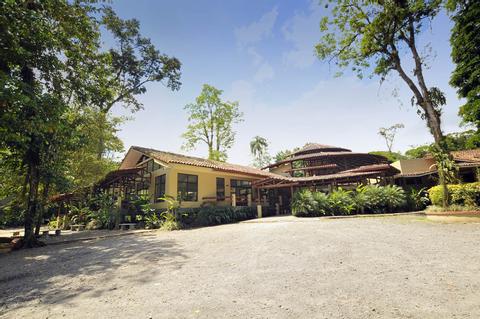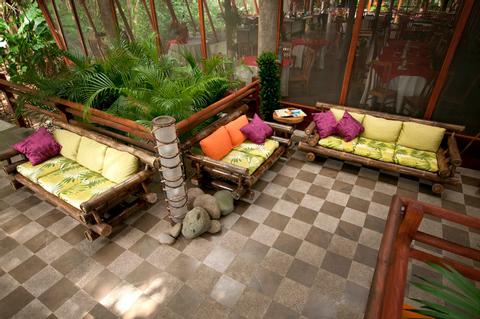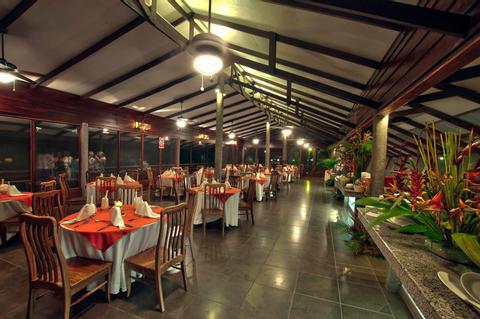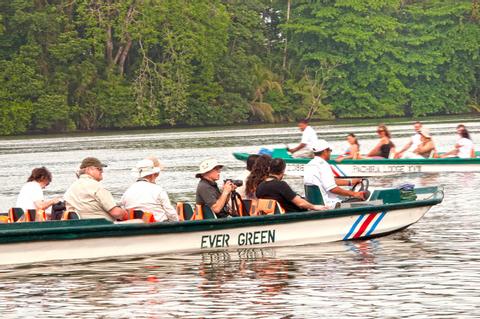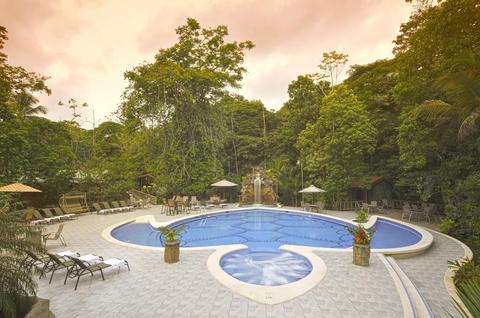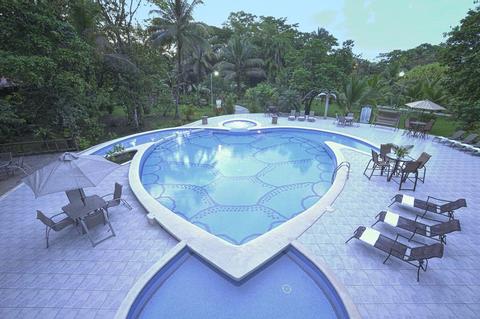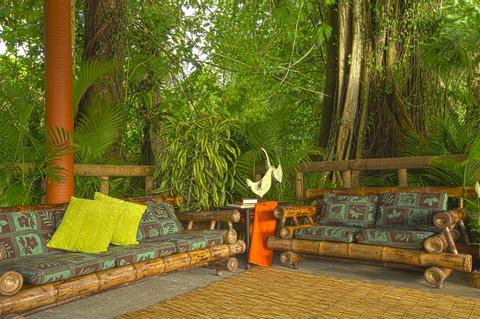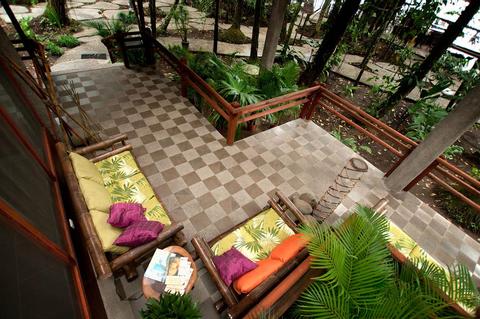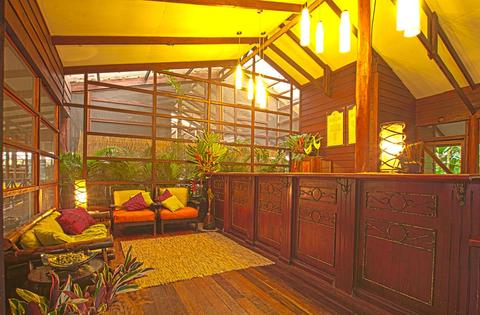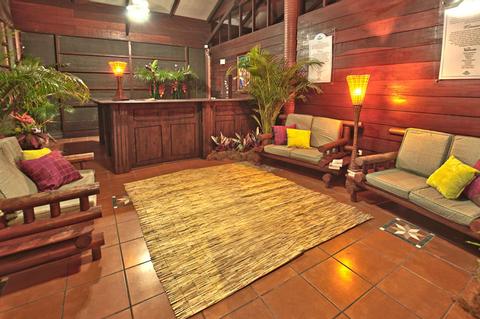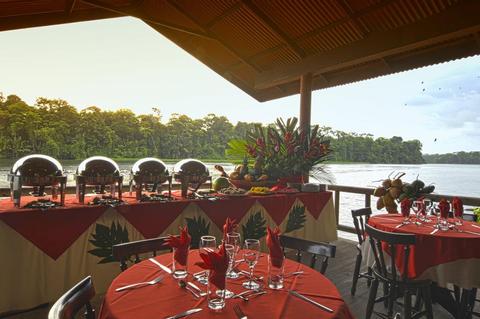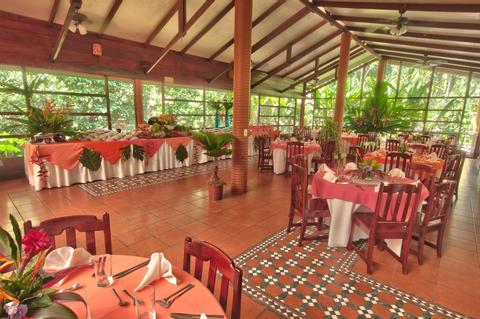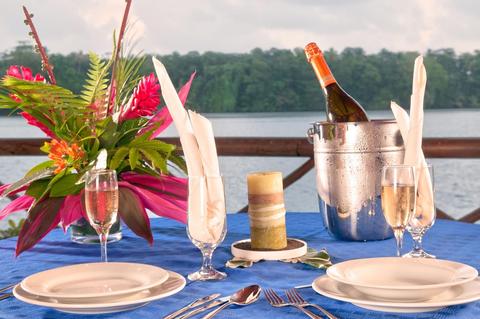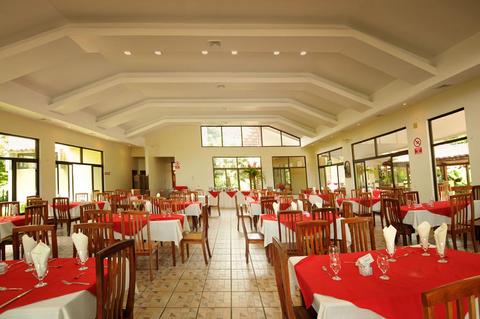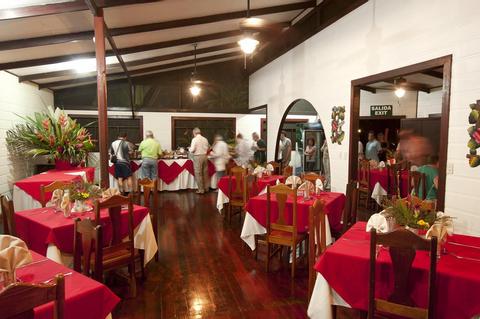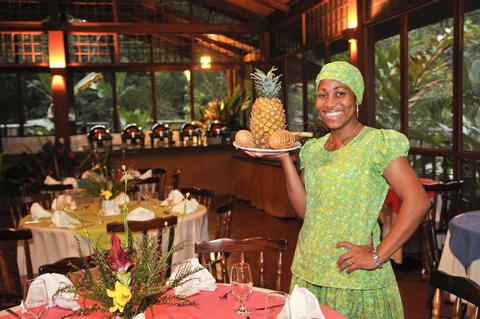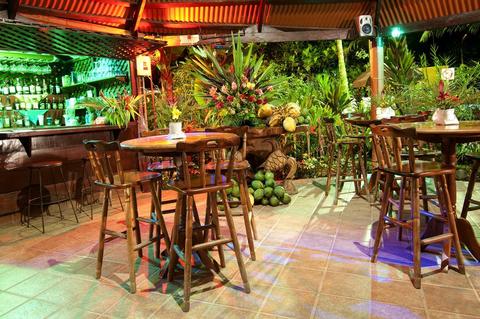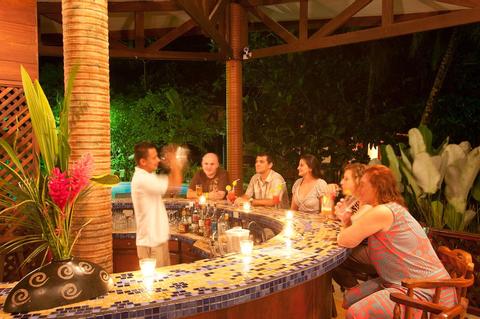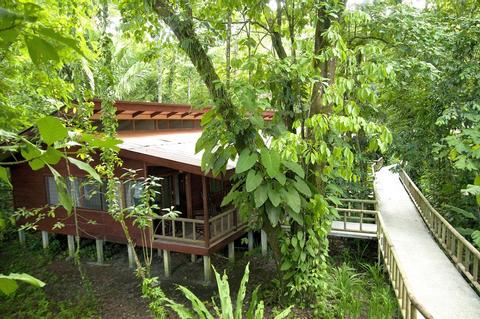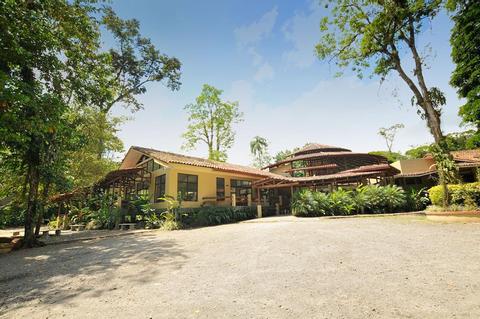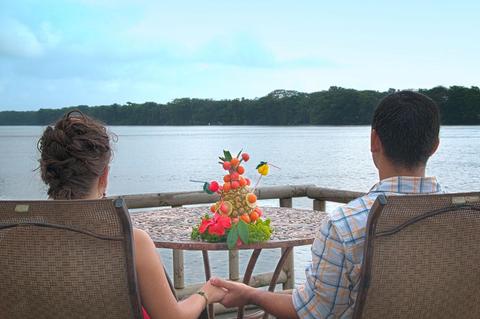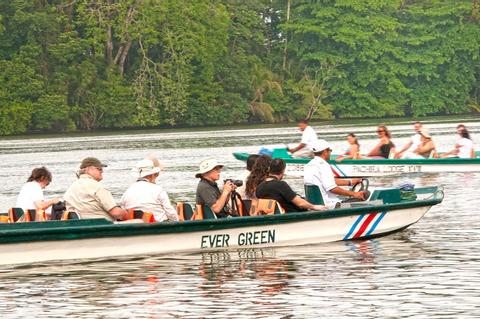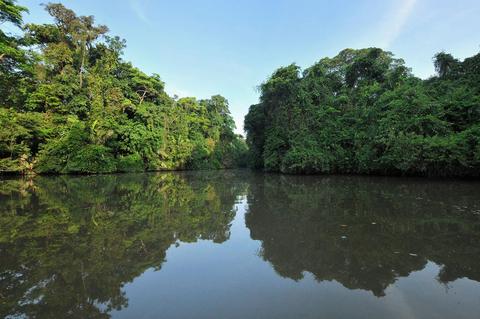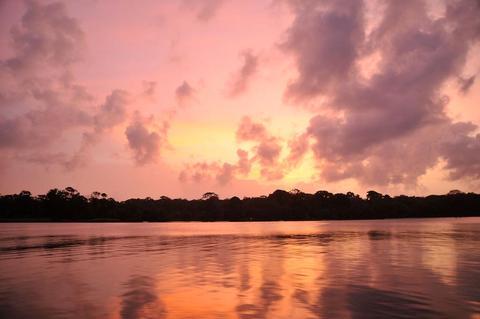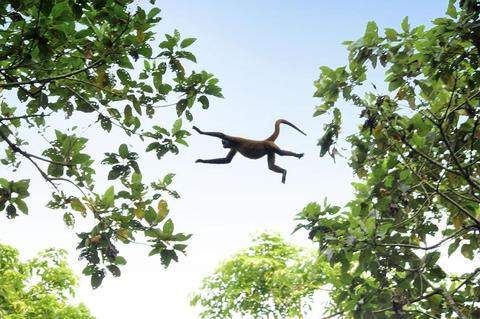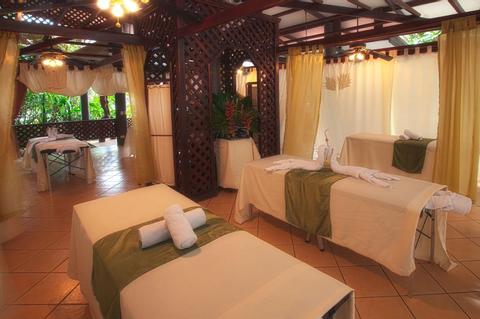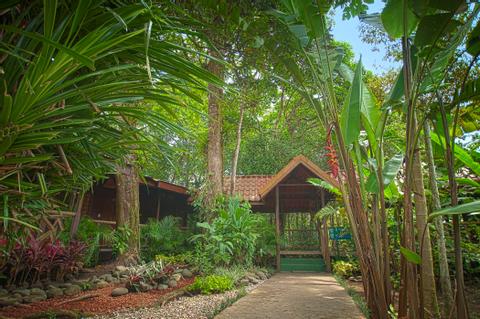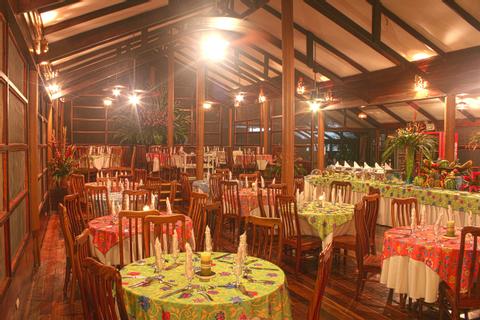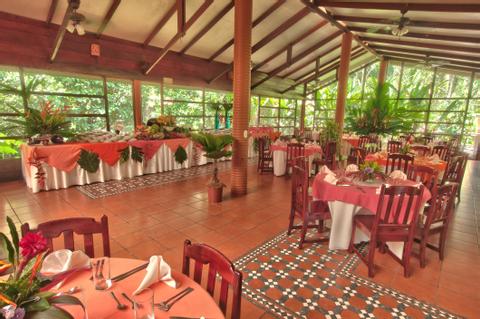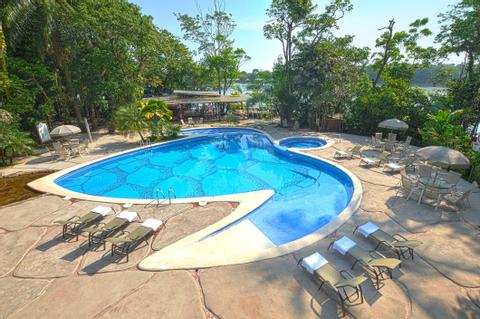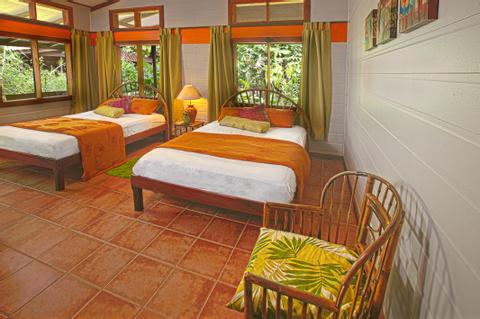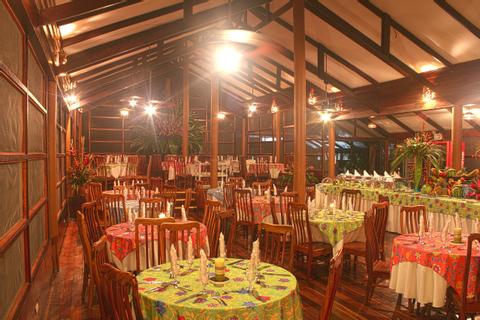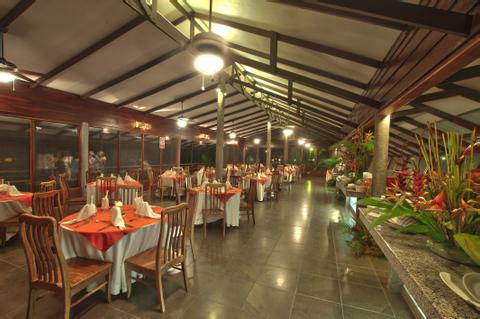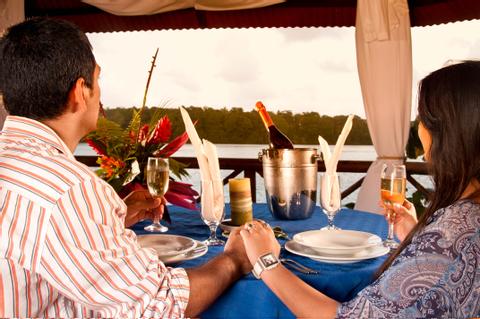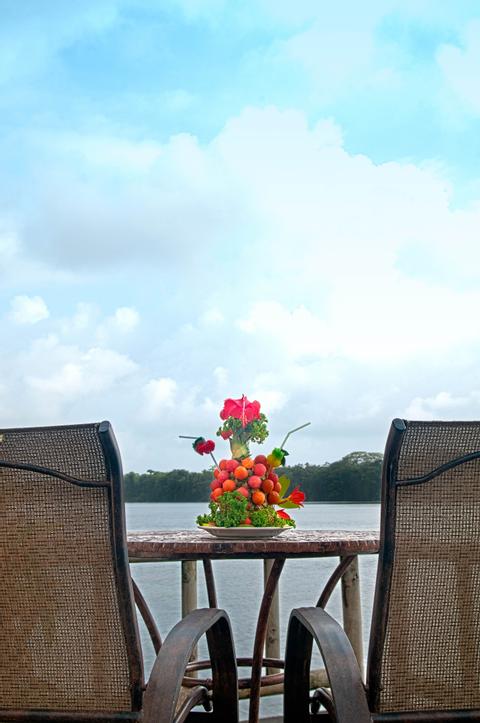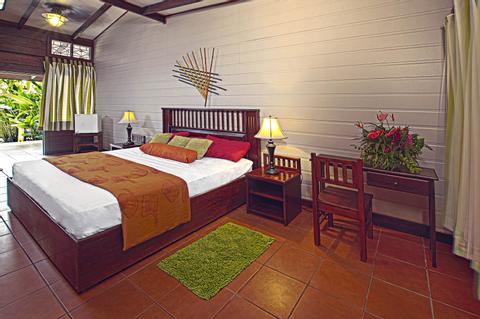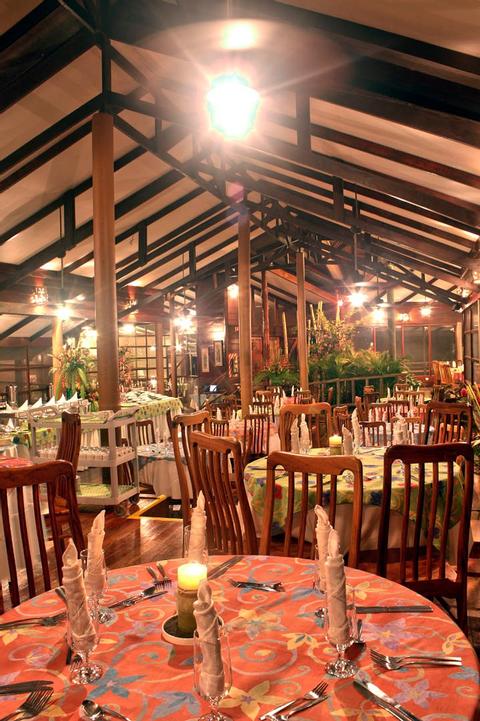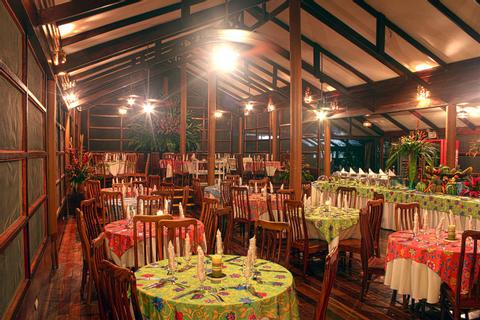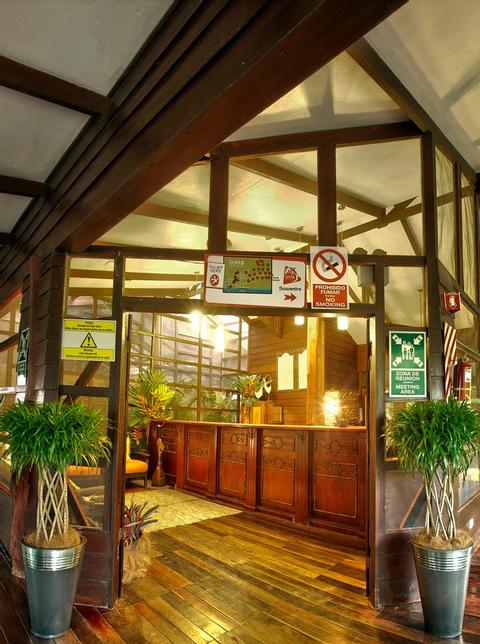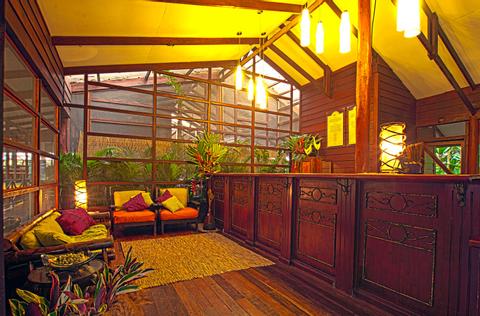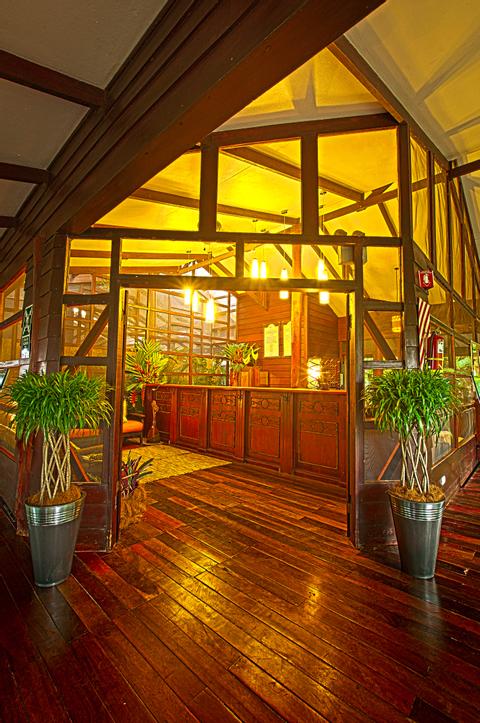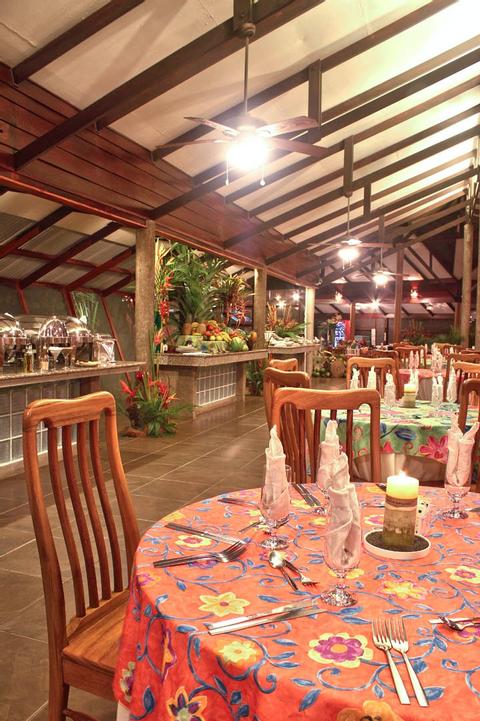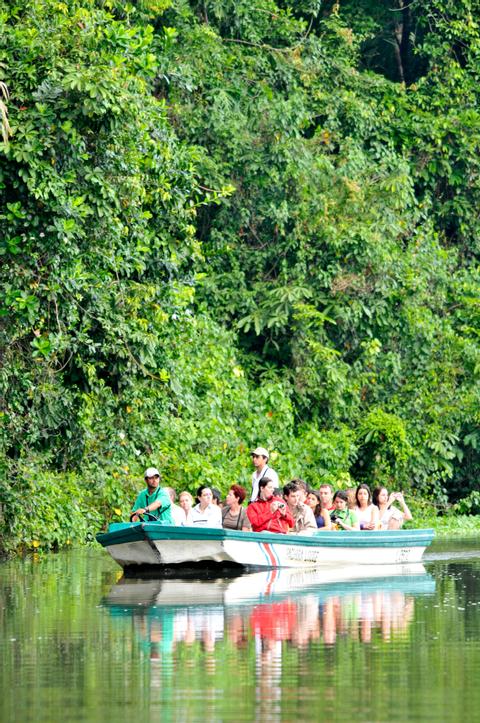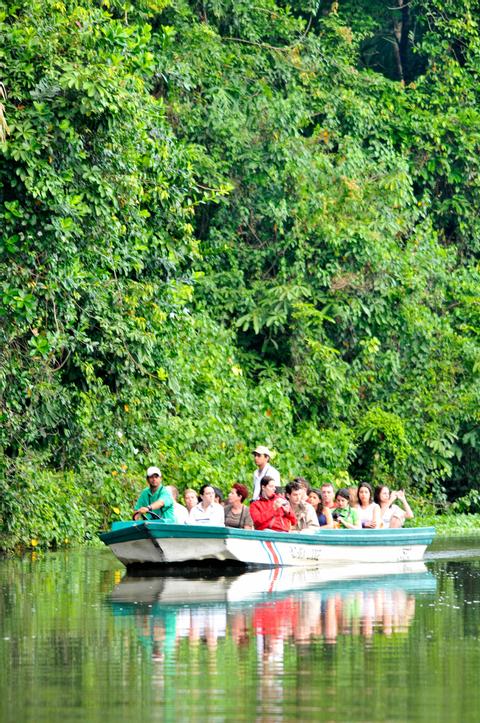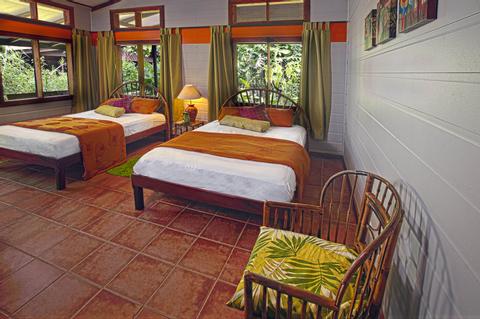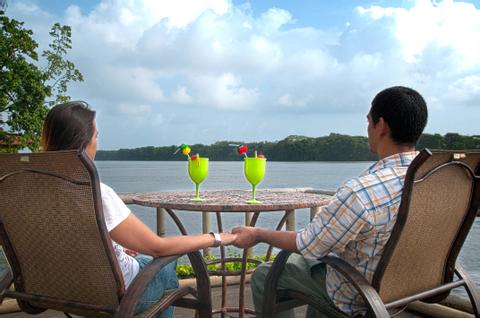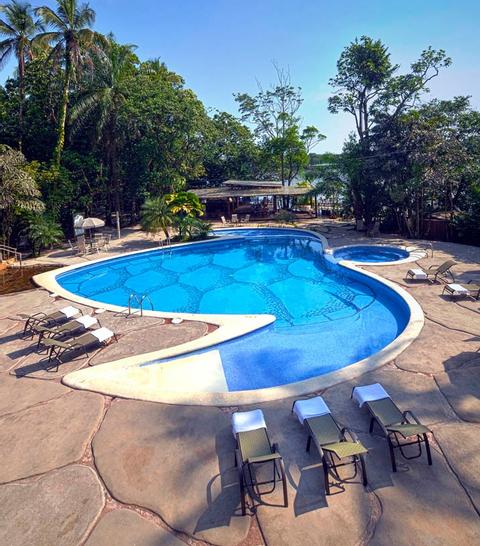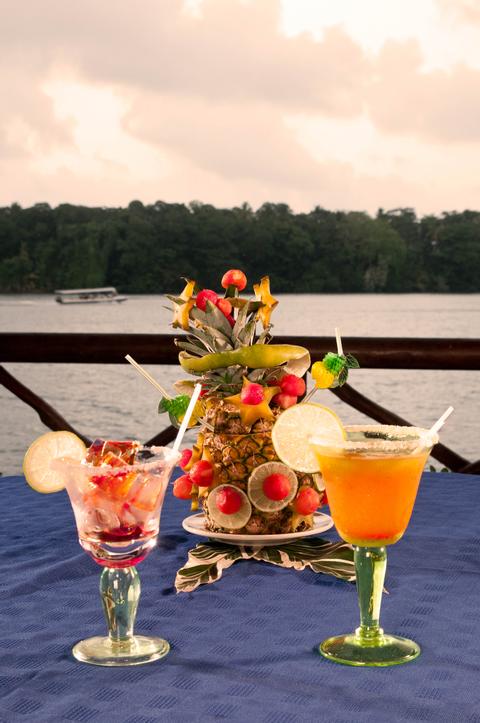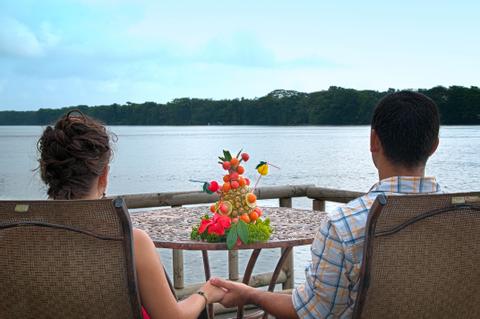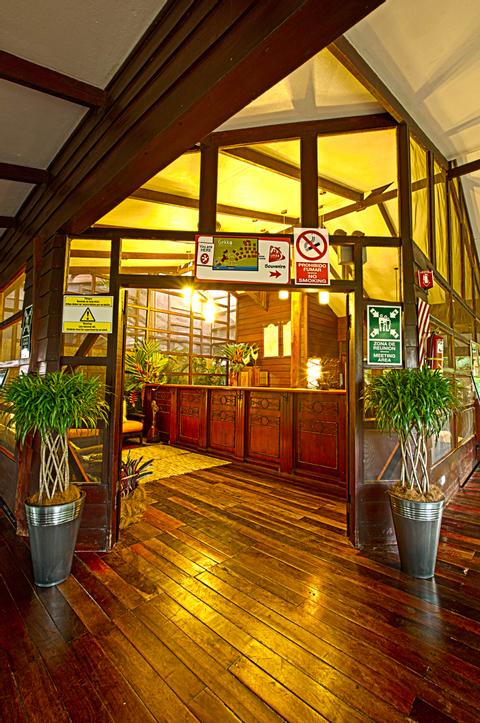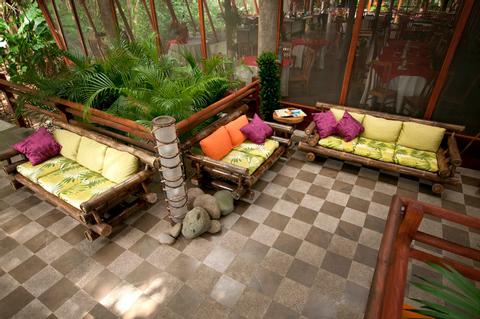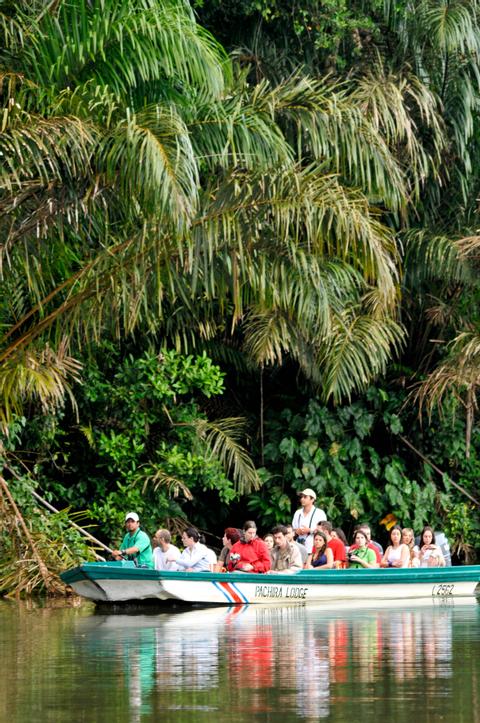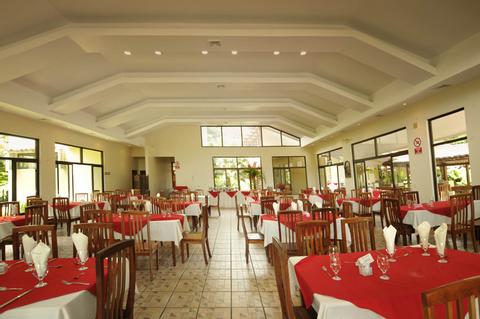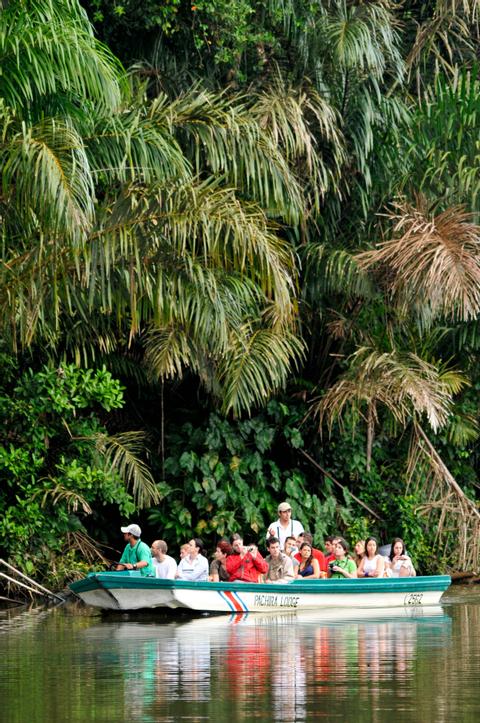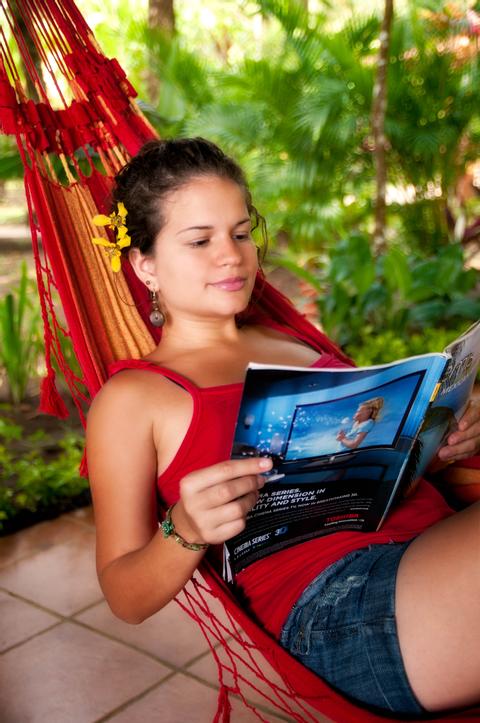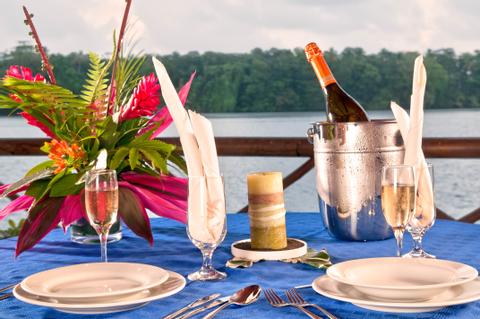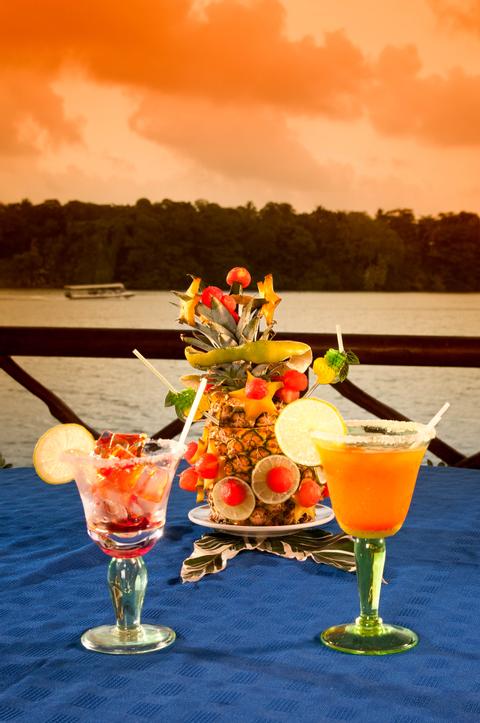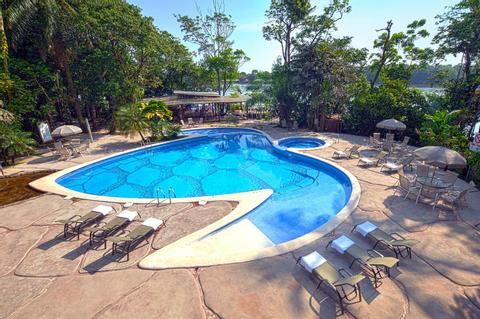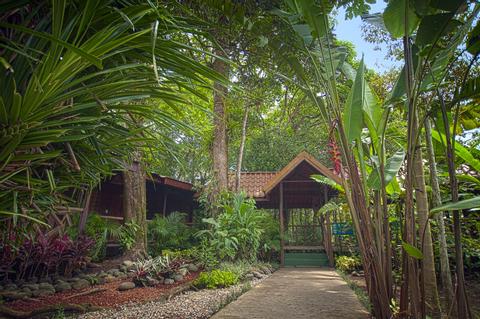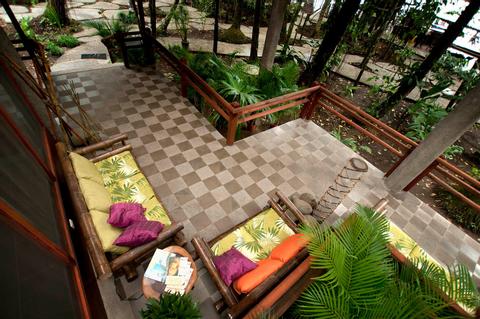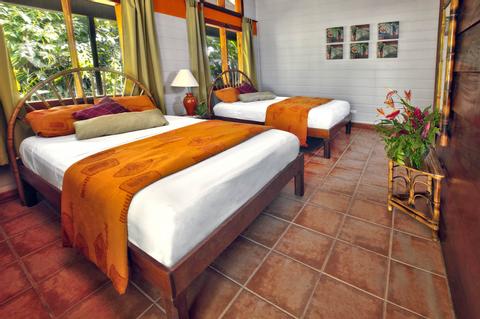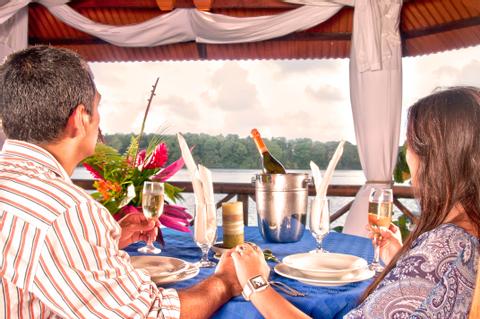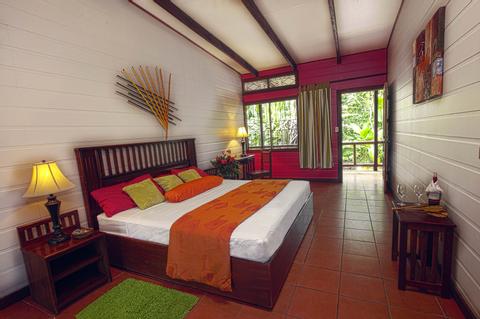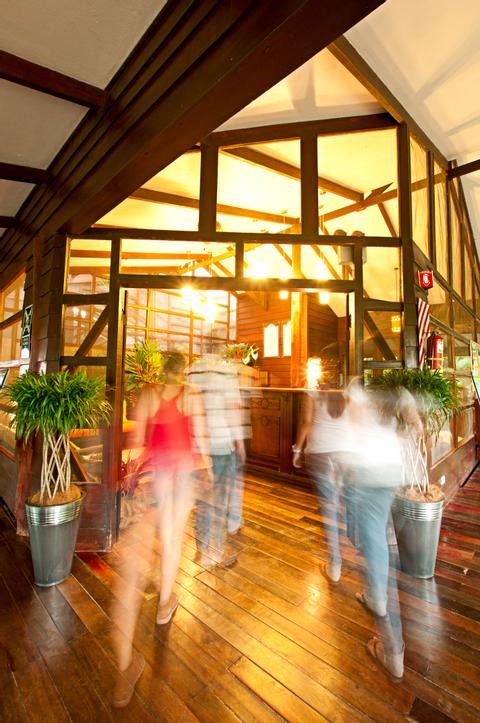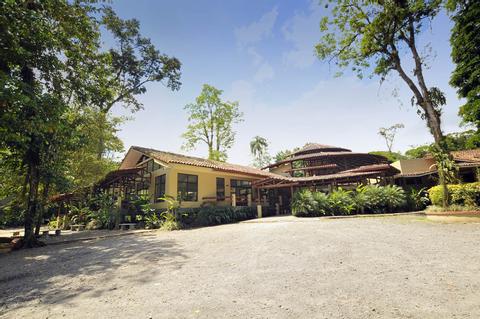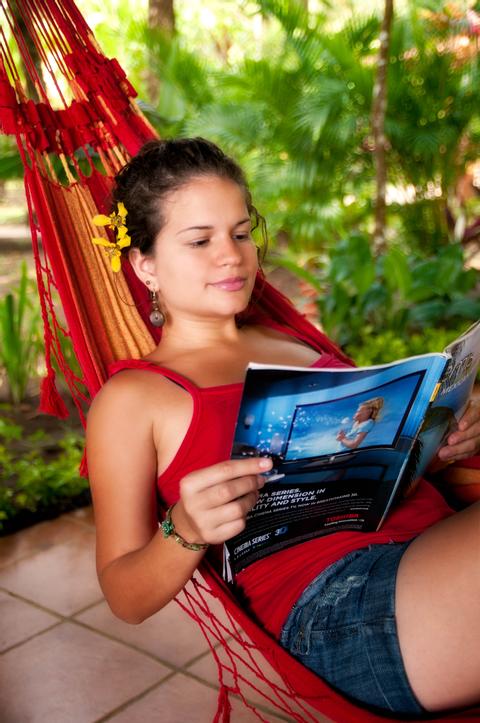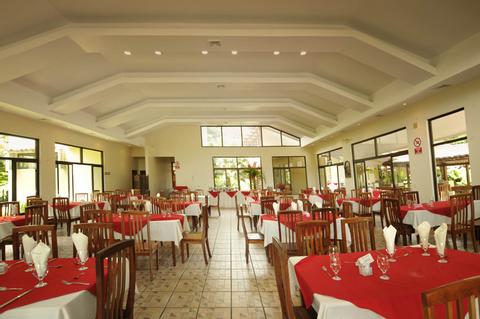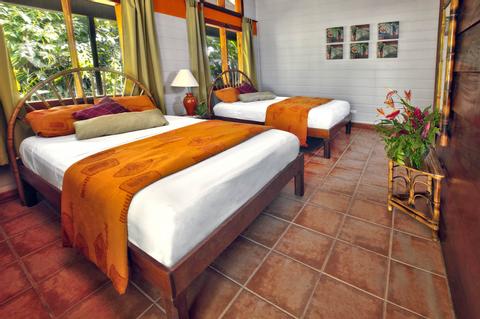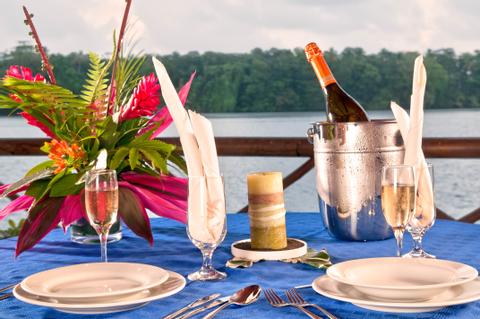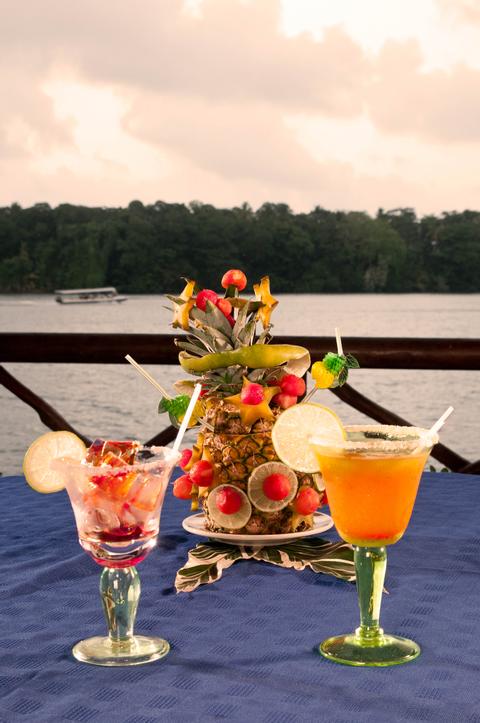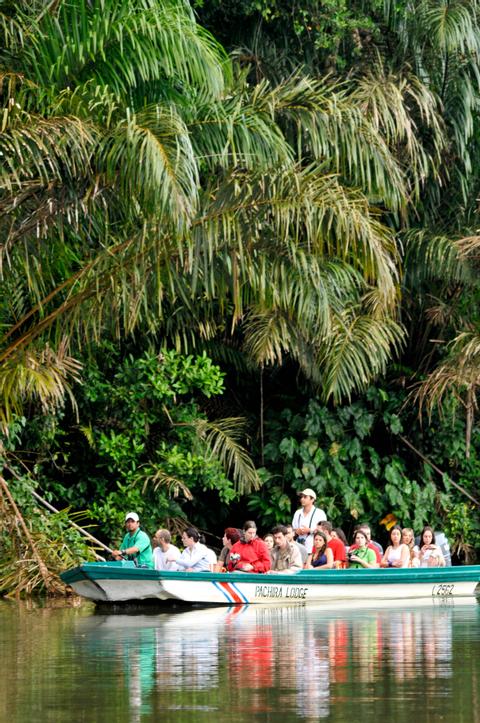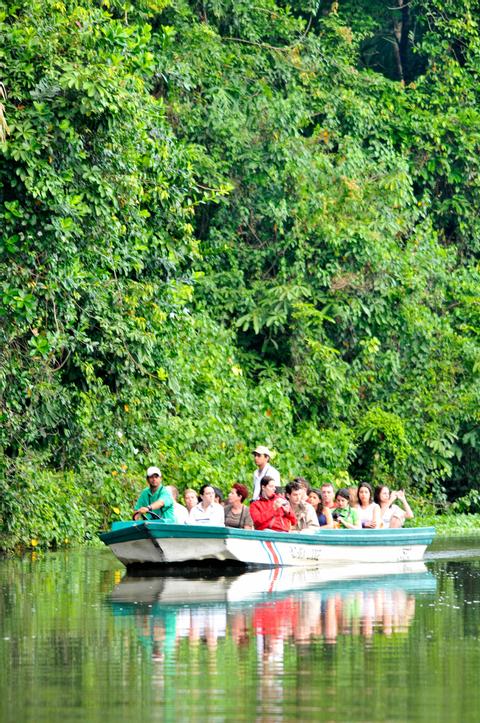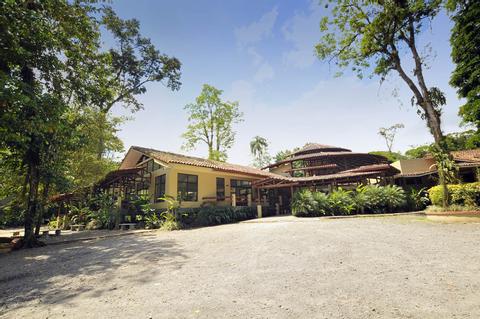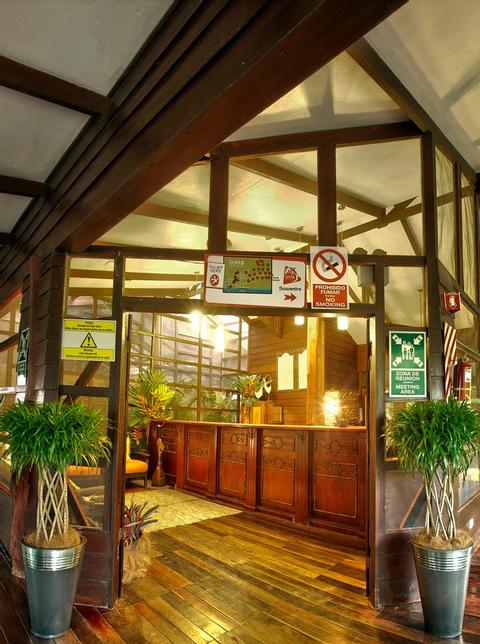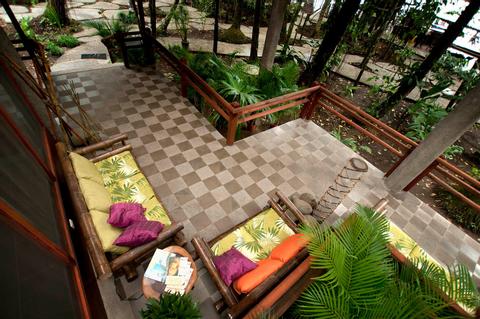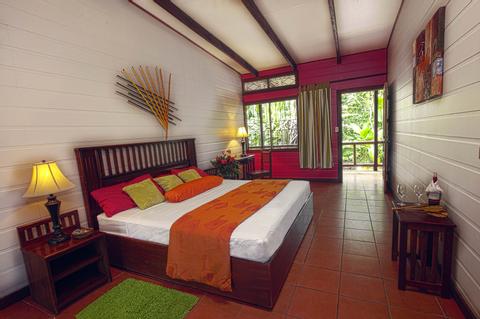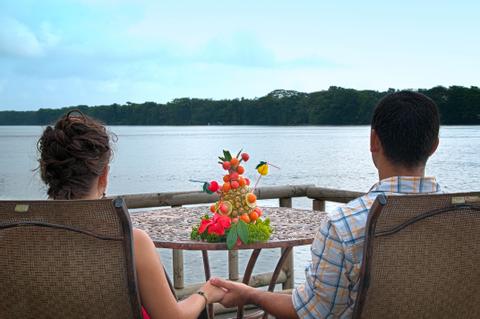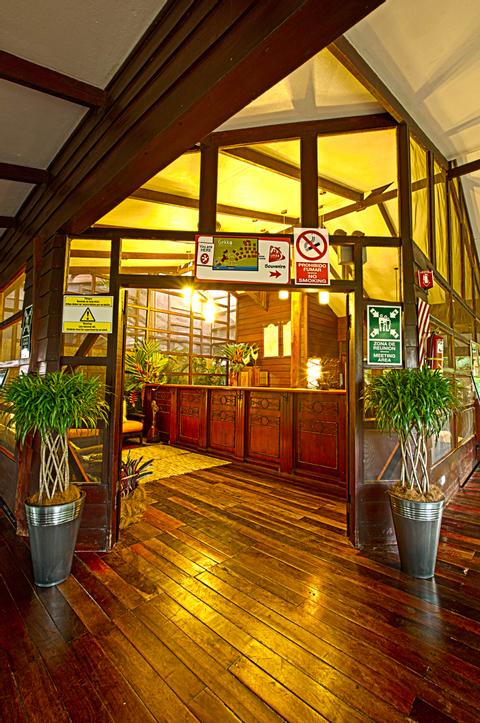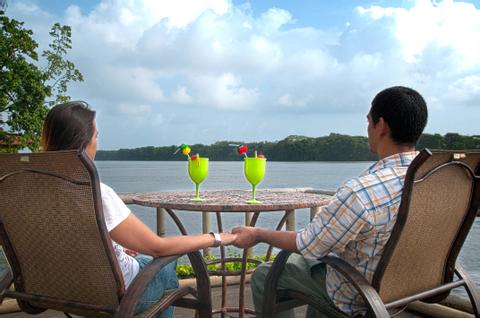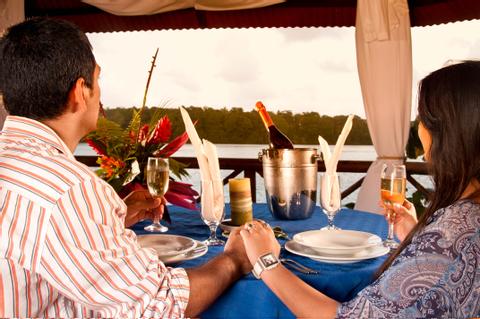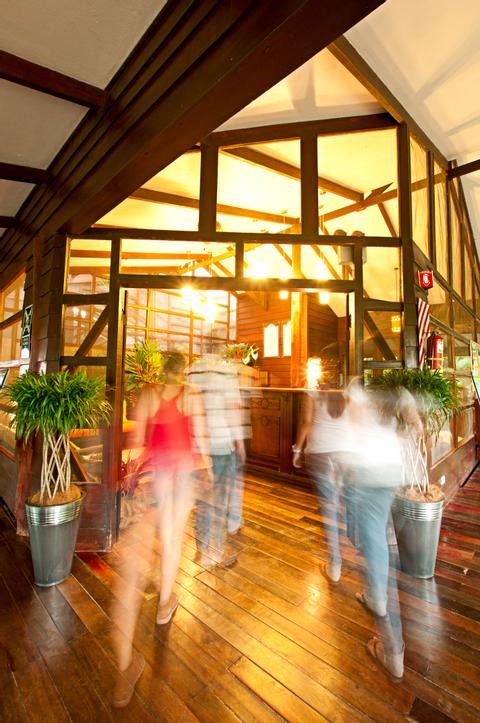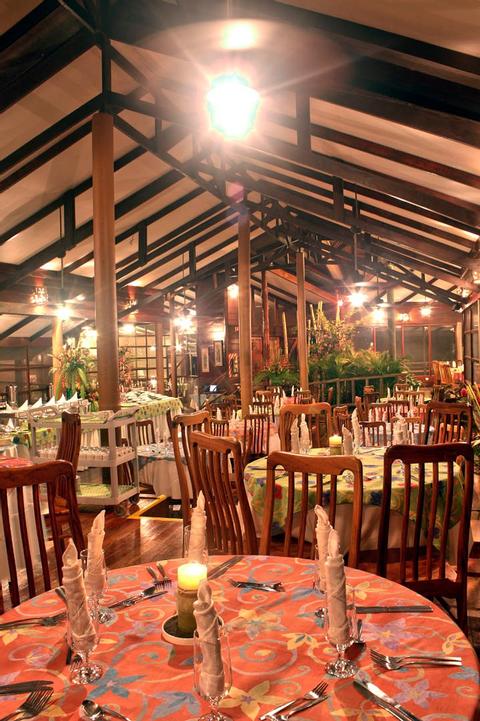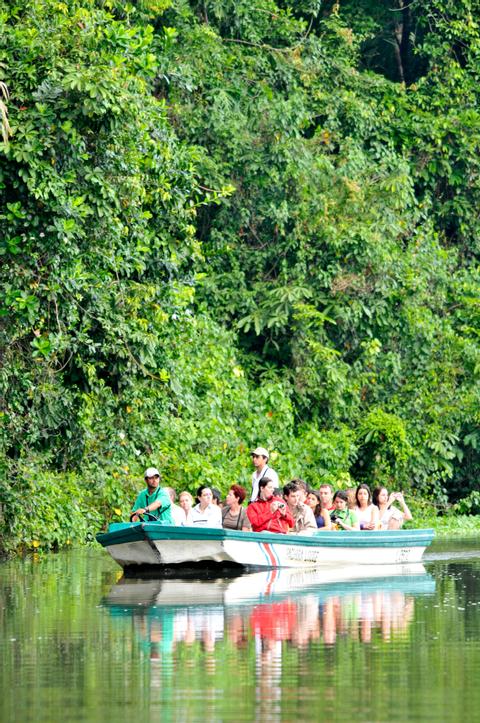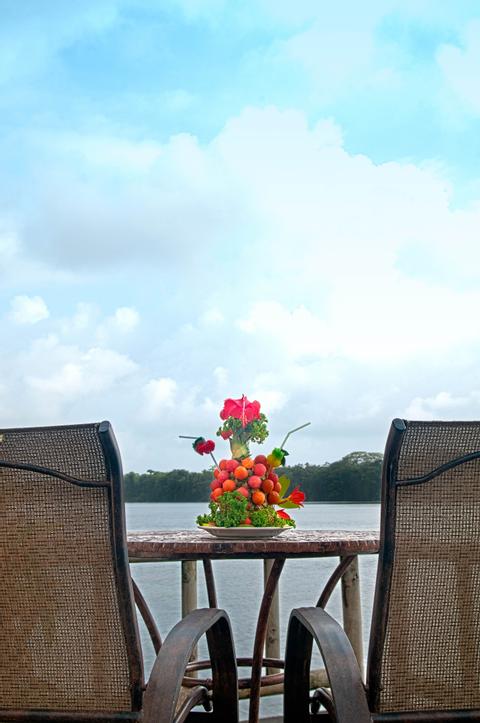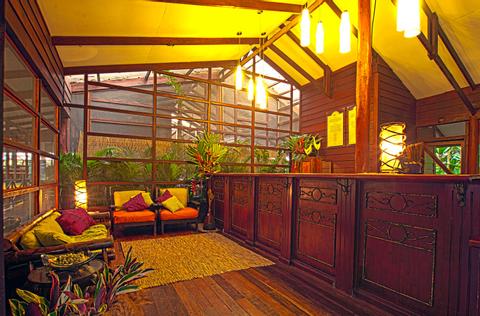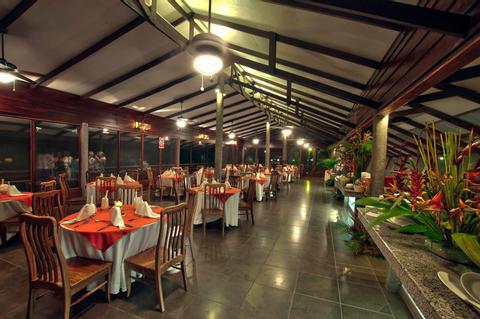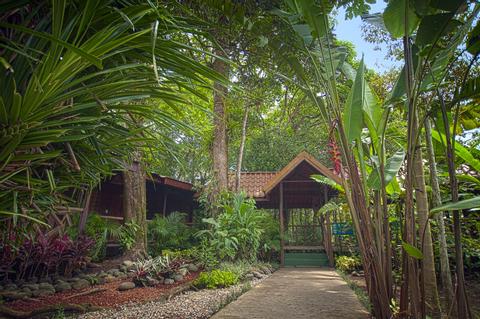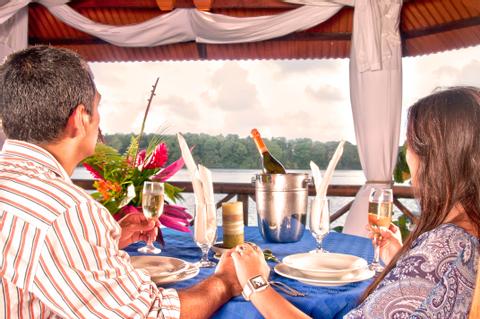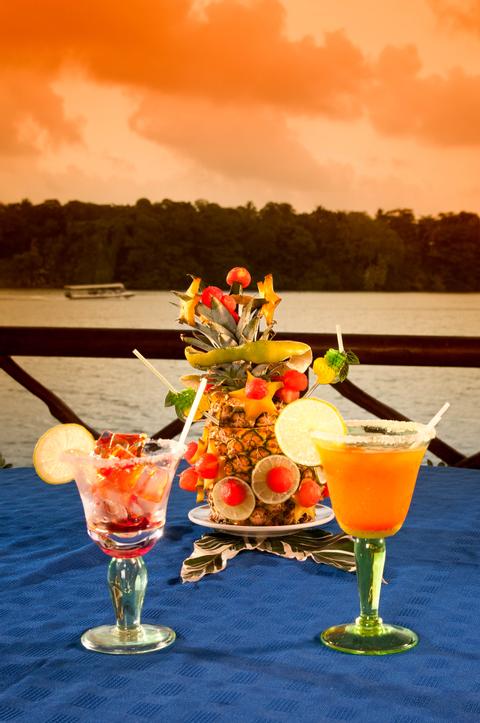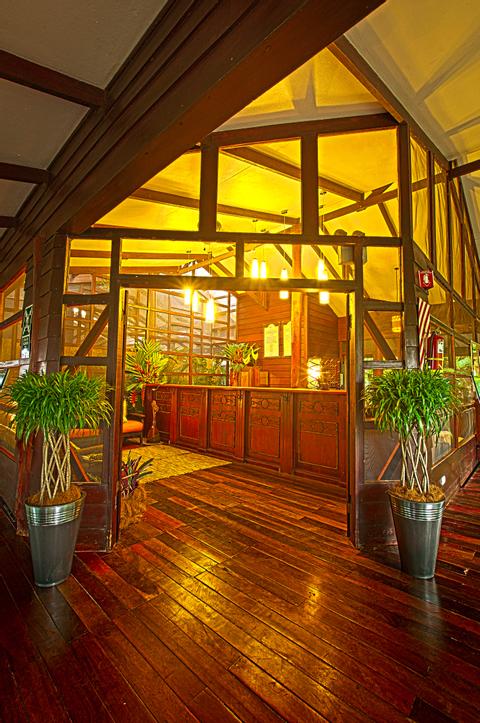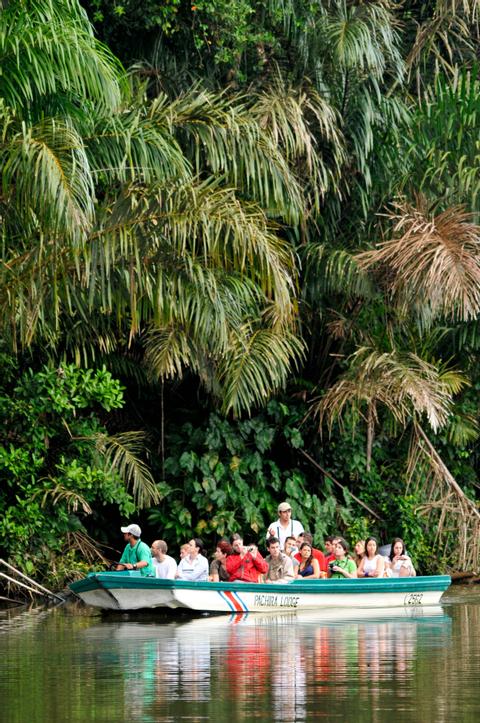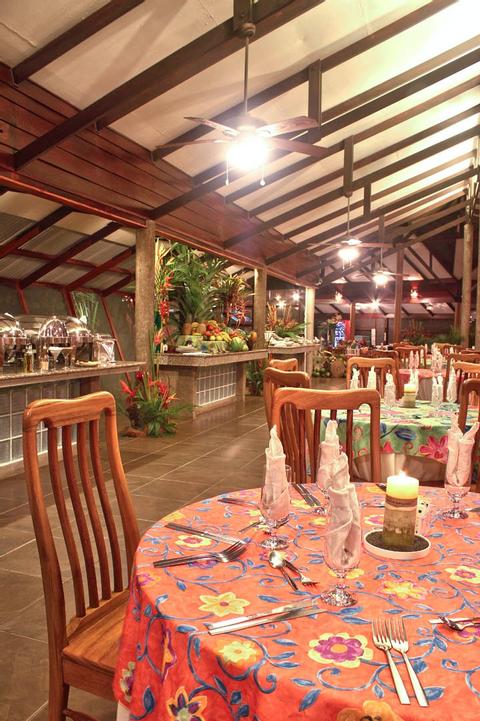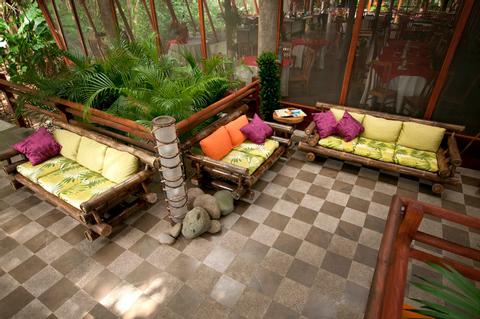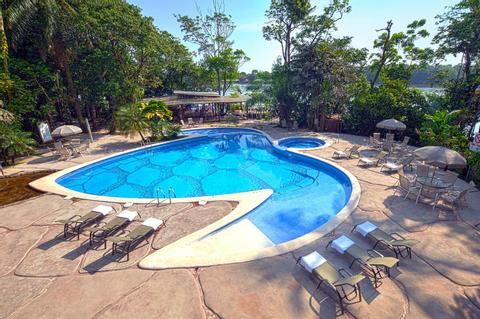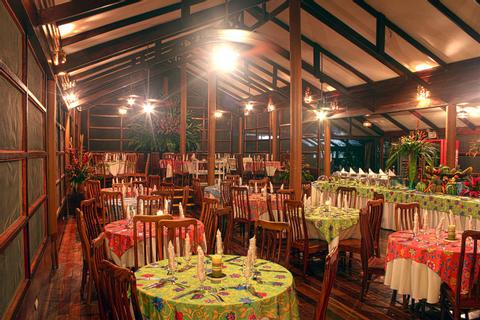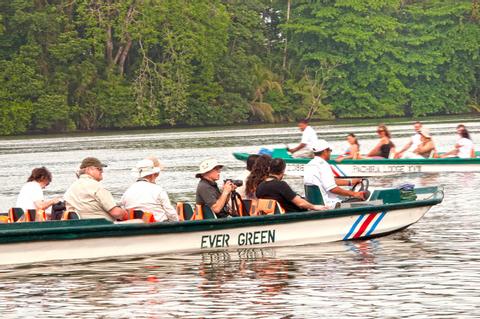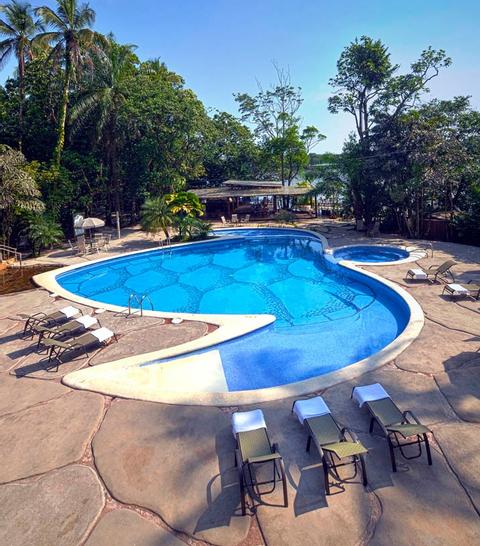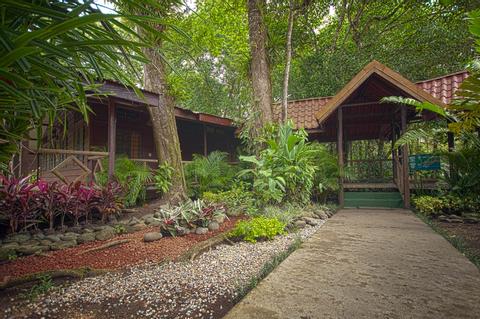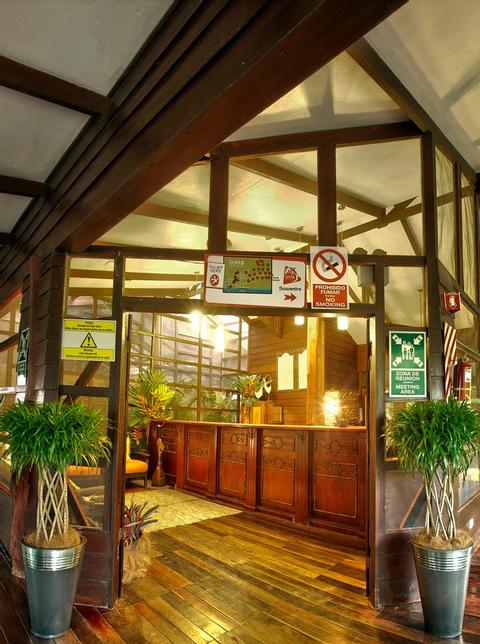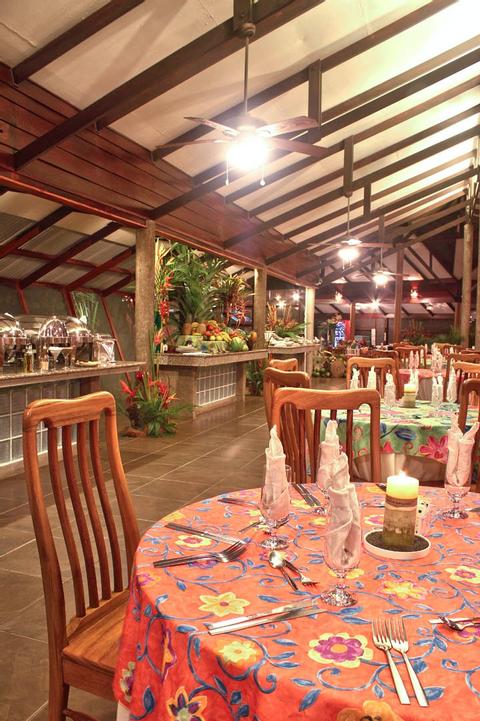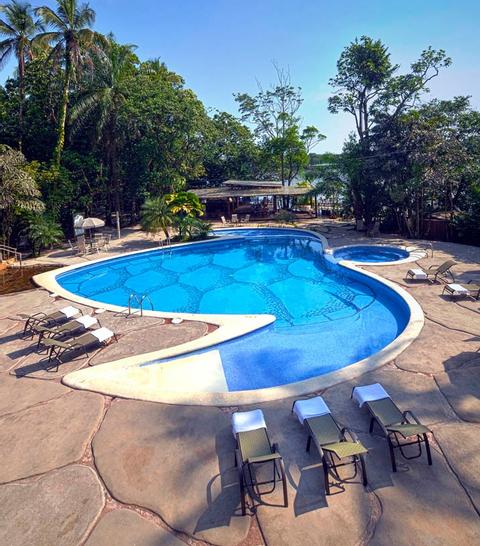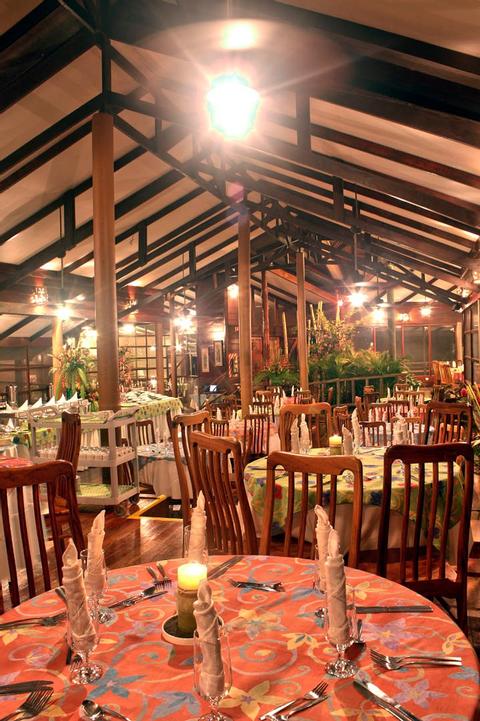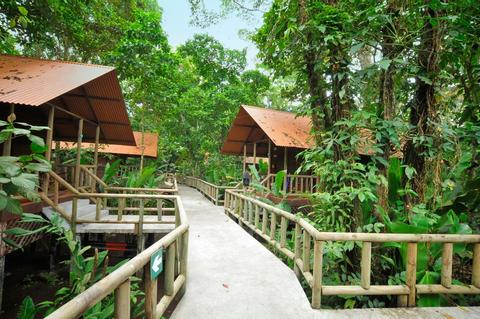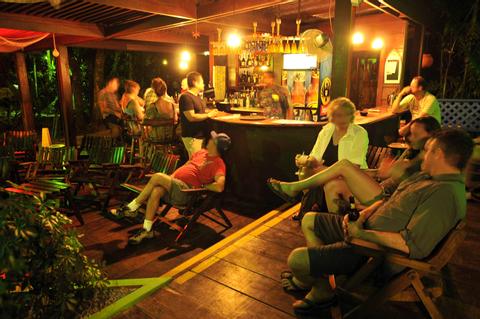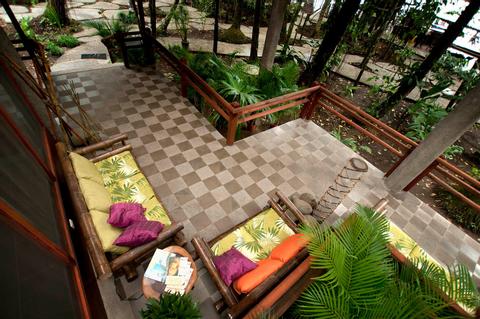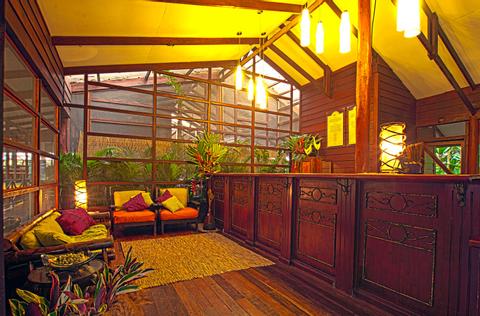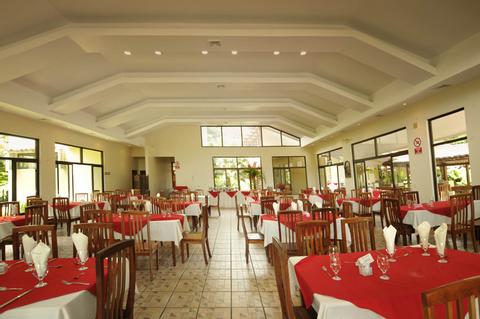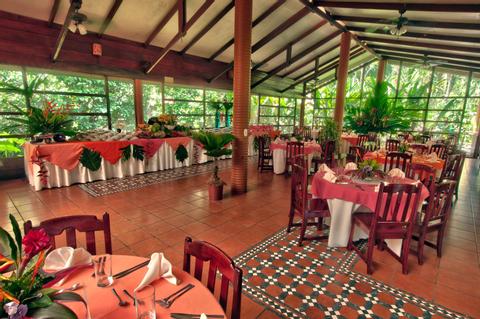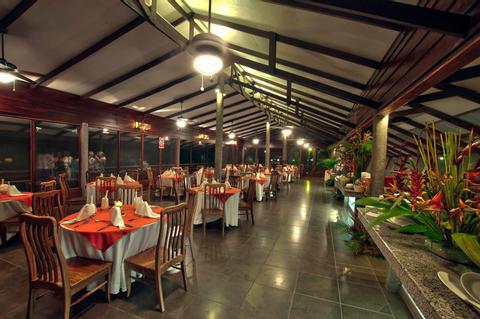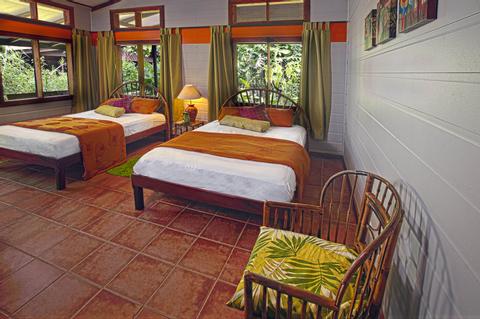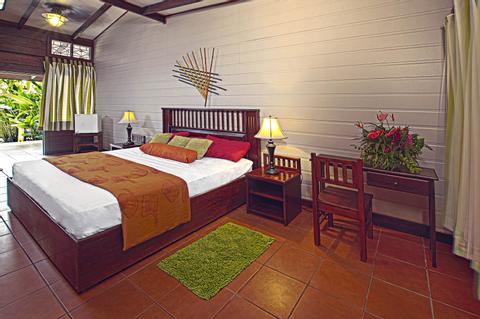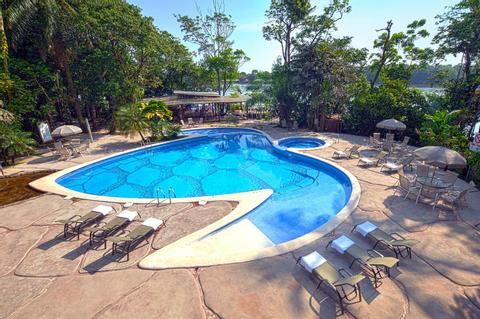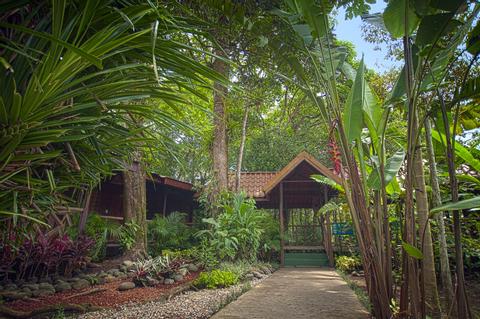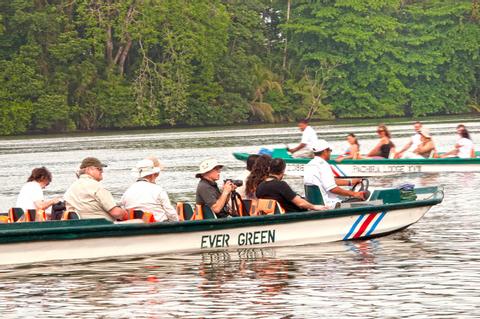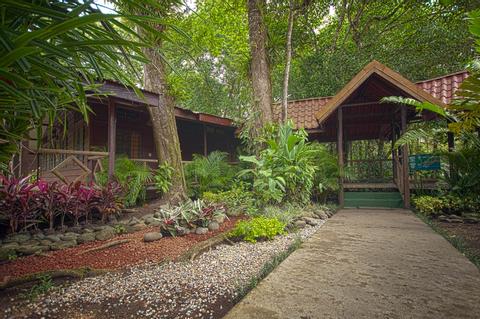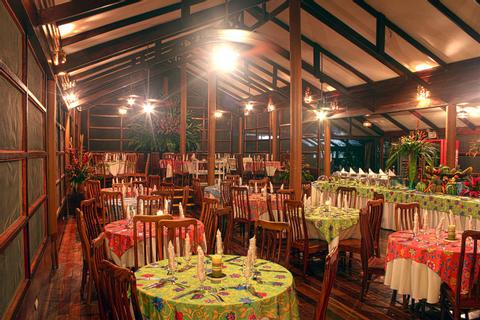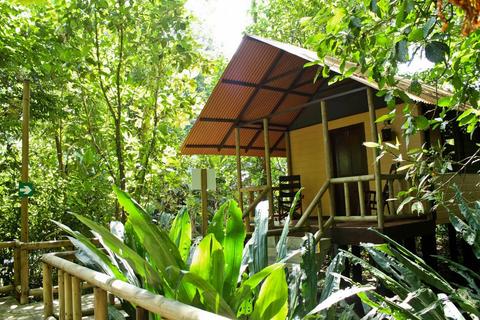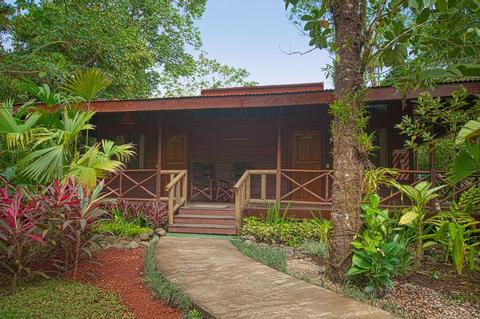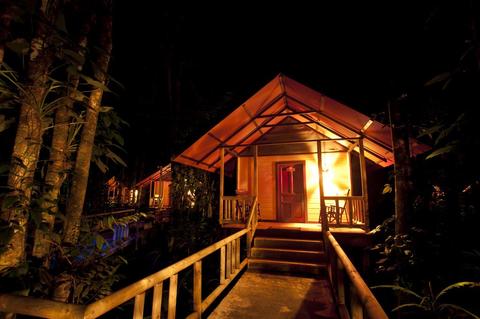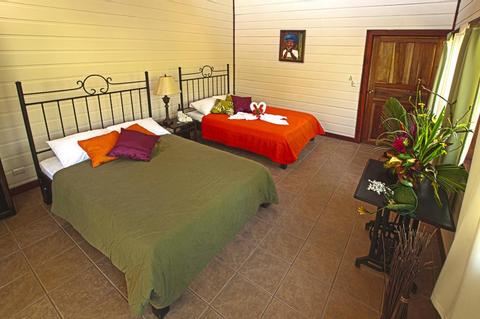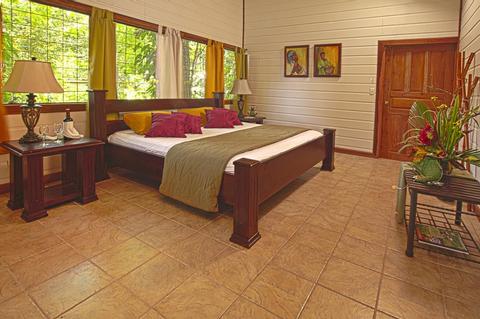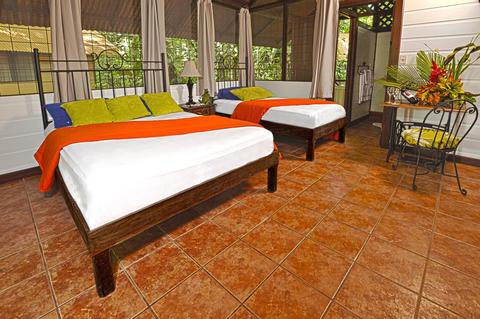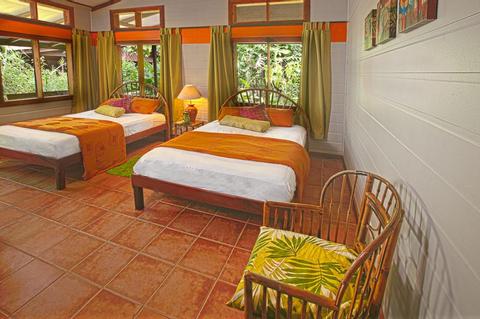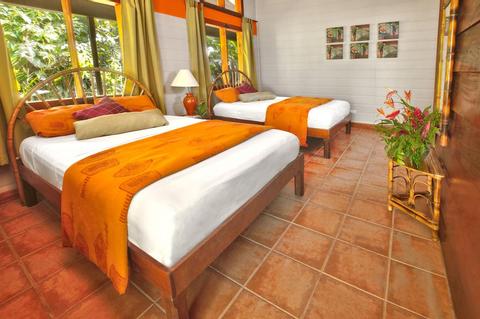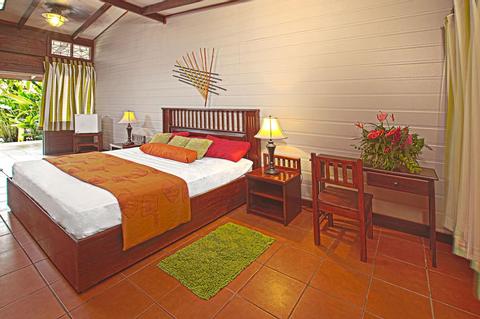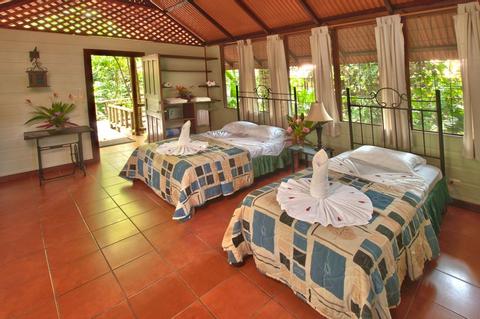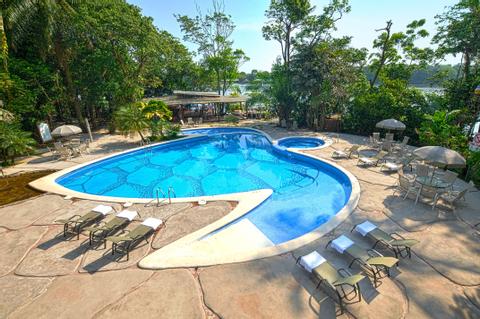 2:00 p.m. check in
12:00 p.m. check out
Restaurant in Hotel
Spa Services
Swimming Pool
Wireless Internet
The Pachira Lodge resides on 34 acres of land and is just 5 minutes from the Tortuguero National Park's main entrance. Live this heavenly oasis nestled amidst the wilderness of Costa Rica's jungle. At the hotel guests can enjoy our buffet-style meals included in the stay and take advantage of delicious cocktails available at the bar. Spend a lazy, sunny day soaking in the tropical sun poolside or swimming in our uniquely shaped pool. The lodge offers thirty four comfortable rooms furnished with bamboo furniture and equipped with private bathrooms with hot water, two double beds, and ceiling fans.
Tortuguero is a fabulous place to explore and take in the lush beauty of the flora and wildlife of Costa Rica especially its magnificent marine life. There are opportunities to take walks on magical jungle trails, fish, ride horses down the beach and much more.
The packages include: transportation from San José, lodging, breakfast on route on the first day, meals, guided visit to the Sea Turtle Conservancy and Tortuguero town, Tortuguero canals guided boat tour in the morning, lunch on route on the departure day.
Packages of two or more nights also include a guided tour on the hotel's hiking trails.
Rates do not include STC and Tortuguero National Park entrance fees.
More Property Amenities
All Meals Included
Bar
Fan
Hiking Trails
Hot Water
Jacuzzi
Jungle View
Kids Pool
Mini Refrigerator
Safe Deposit Box
Accommodations
2 Nights/3 Days Package
Sleeps 4
Fan
Hot Water
Safe Deposit Box
1 Night/2 Days Package
Sleeps 4
Fan
Hot Water
Safe Deposit Box
Porch
3 Nights/4 Days Package
Sleeps 4
Fan
Hot Water
Safe Deposit Box
Porch
Feedback from Travelers
Great folks, lovely place, tasty food, fine service. Want to return as soon as possible!
A great place to stay when in Tortuguero. Don't forget your camera(s). Take all of the 'free' tours on offer and go zip-lining but you'll get even more out of your trip if you go on the Lodge trail walk on your own both during the day and at night (take a torch and ideally some headtorches). Don't worry the trail is paved. Due to the way Tortuguero works, it's all a bit regimented but enjoyable nonetheless. Staying 3 nights will give you the freedom to do more on your own on your second full day when we would recommend organising a 'private' (join up with another couple to split the cost) early morning canoe tour with Castor Hunter. Although we did some paddling, for most of the tour we were driven along absolutely quietly by his electric motor boat engine. This is definitely the best way to see wildlife in Tortuguero. Castor has been guiding for 48 years and his father was the first person to take visitors out to show them the canals and wildlife. He spent his childhood camping in the jungle with his father learning about all the flora and fauna and escaping snakes and bugs in their tents. The food was quite good and the Lodge was extremely helpful in organising extra-curricular activities and arranging for our meals to be re-timed outside the norm.
Jorge was our guide and he is FANTASTIC! Our favorite part of the trip for sure!
Similar Hotels