An amazing holiday awaits you and your entire family or group of friends when you choose a private villa in Dominical, Costa Rica's The Terraces at San Martin. At the beginning and end of each adventurous day, you'll enjoy space, privacy, and the luxury of feeling like a local—you're not just going to a hotel suite, you're going home.
Featured in:
Vacation Home, Great for Families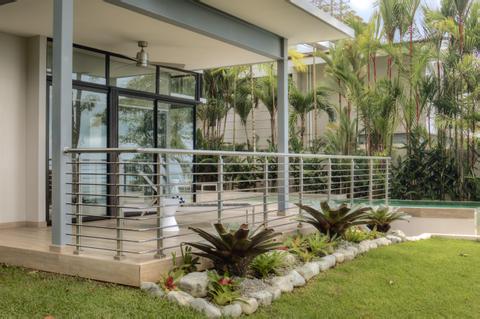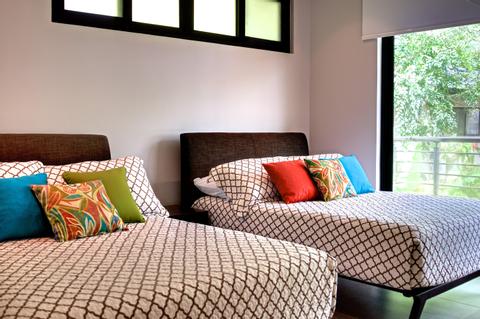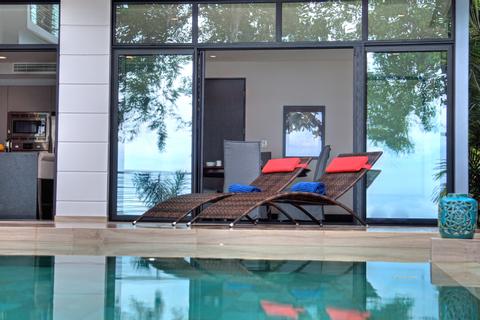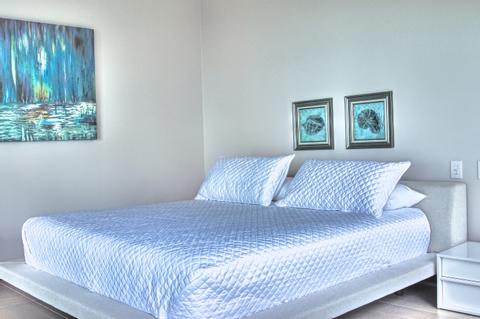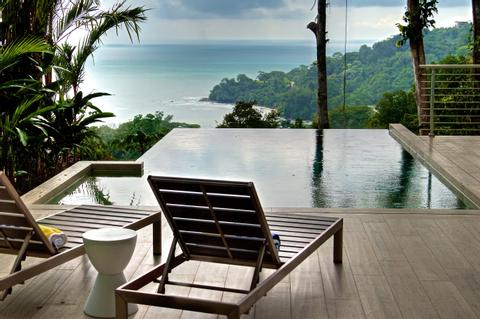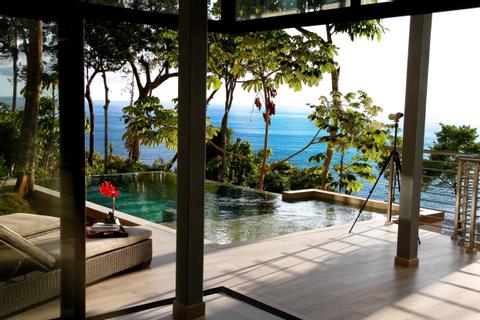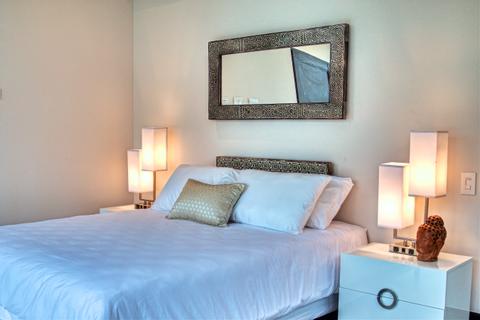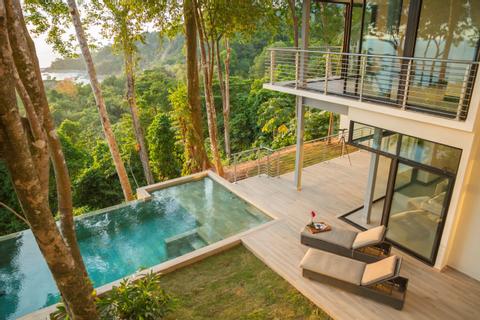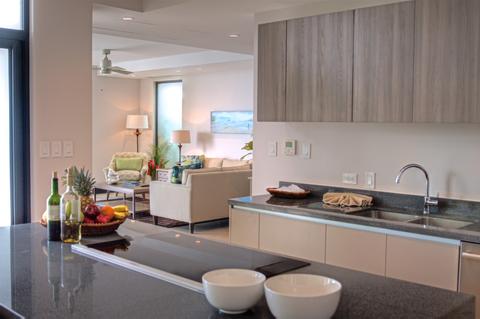 4:00 p.m. check in
11:00 a.m. check out
Swimming Pool
Attractions & Sites
The Terraces at San Martin is an exclusive gated community, situated within the beauty of Dominical, Costa Rica. Dedicated to coastal living, this community is about as far away as you can get from your average subdivision. Consisting of only 21 villas, your new neighbours (the toucans) will treat you to the colours and sounds of the nearby rainforest, which is positively brimming with wildlife.
Just because you're going on a family getaway doesn't mean you have to sacrifice luxury. The Terraces at San Martin offer some of Dominical, Costa Rica's best views and amenities. More than a fully equipped home away from home, The Terraces at San Martin offers you a private vacation in paradise. From the solid wood entry to the stainless steel finishes, the moment you enter your villa, you'll know that you've begun to live 'Pura Vida!'
Start your day with a dip in your private pool. Catch up with each other when you prepare brunch and family dinners in the kitchen, which has all of the dishes, utensils, and appliances you need; the french door refrigerator and stone countertops offer plenty of space to store and prepare the delicious local produce you'll purchase. Laugh over the day's adventures in the dining room; after your meal, there's no need to argue over who does the dishes—that job is assigned to the dishwasher. Top off the evening by watching your favourite show or movie courtesy of your villa's satellite and cable. Better yet, steal a private moment when everyone else is preoccupied, and pop out to the balcony for a night cap.
You really should stay away from work, but if you need the internet to look up that local shop or restaurant you passed, your villa has you covered. When your day takes a more active turn, you don't need to fear adventure—your villa boasts a washer and dryer, so laundry is no problem. Birdwatching, waterfall treks, rafting, horseback riding, snorkelling, fishing...your options are endless when your wardrobe is perpetually clean. The energy efficient heaters and dual pane glass ensures that everyone gets a cozy night's sleep. Speaking of sleeping arrangements… You have your choice of two villas; each boasts rainforest access, oceanic views, and much more, so the only thing you need to worry about is how many people you need space for.
Villa Vista can comfortably accommodate six guests across three bedrooms (each containing a queen size bed), and three and a half bathrooms.
Villa No. 8 accommodates eight guests across three bedrooms (1 master suite, 1 king sized bedroom, and one bedroom with 2 queen beds); the master contains an en suite bathroom, there are two additional full bathrooms and a common area half bathroom for a total of three and a half baths.
Make memories whilst you make yourself at home; a villa at The Terraces at San Martin will make this your most luxurious and comfortable vacation yet.
More Property Amenities
Air Conditioning
Balcony
Cable TV
Fan
Gardens
Hair Dryer
Hot Water
Internet Access
Iron & Ironing board
Kitchen
Ocean View
Private Parking
Accommodations
Three Bedroom Duplex
Sleeps 6
Air Conditioning
Balcony
Cable TV
Fan
Hair Dryer
Hot Water
Iron & Ironing board
Living Room
Dining Room
Patio
Three Bedroom Villa
Sleeps 8
Air Conditioning
Balcony
Cable TV
Fan
Hair Dryer
Hot Water
Iron & Ironing board
Living Room
Dining Room
Deck
Patio
Similar Hotels