Refugio Nacional de Vida Silvestre Gandoca Manzanillo, Costa Rica
Situado en la región de Talamanca al sureste de Costa Rica se encuentra el estupendo Refugio Gandoca Manzanillo; un conjunto de selva tropical y hábitat de humedales y arrecifes de coral. Con una extensión de 9,450 hectáreas, este enorme refugio inicia al sur de Punta Uva 3 millas al sur de Puerto Viejo hasta el río Sixaola en la frontera panameña. Además de Cahuita, este parque es el único otro sitio del país con un arrecife de coral.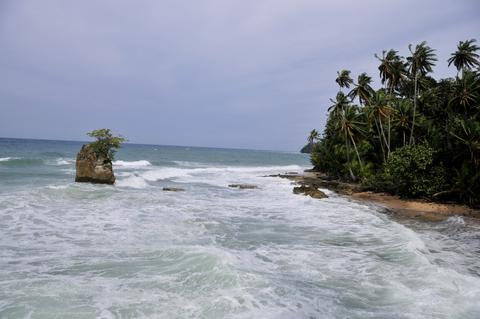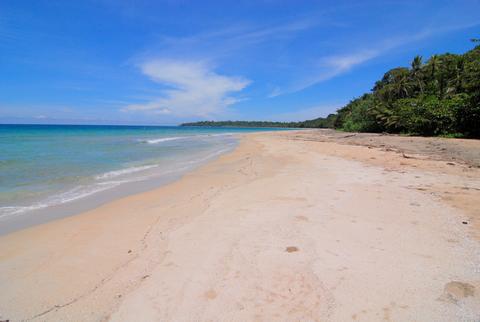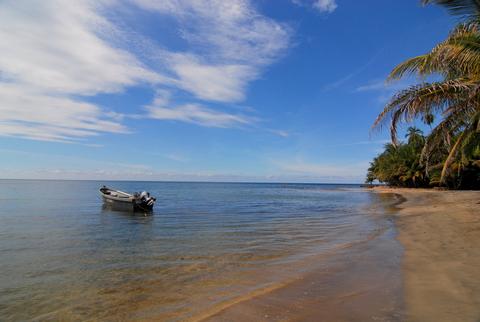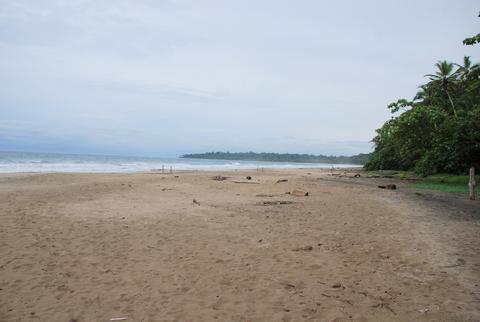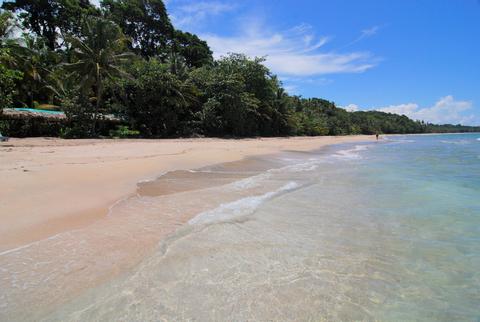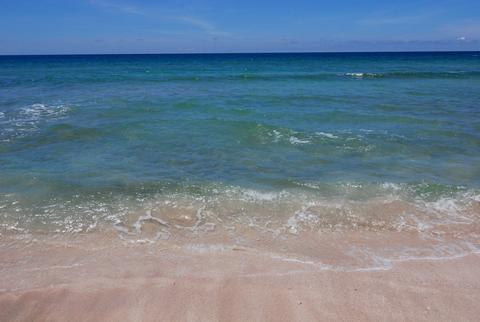 El pueblo de Manzanillo actualmente localizado dentro del parque, es el hogar de las mejores playas de arena blanca que hay en el Caribe. Desde el pueblo, varios senderos llegan hasta la cima Mona a unos 10km de distancia, un poco más allá de este sitio se encuentra el único manglar rojo de Costa Rica en la costa Atlántica. De igual forma existen dos pantanos en el interior del parque que protege las dantas dentro del bosque.
La vegetación tropical y la ubicación remota atraen una gran cantidad de aves tropicales al parque, más de 360 especies incluyendo el águila arpía. Esta gran población sin duda hace perfecta la observación de aves.
Las tortugas marinas Baula, Carey y Verde a menudo arriban a poner sus huevos en la parte sur del parque. Aunque este no es el sitio principal para la a anidación de las tortugas principalmente por la actividad humana, los esfuerzos de conservación se han intensificado en los últimos años por los miembros de la comunidad para tratar de aumentar las poblaciones locales.
Gran parte de la Reserva Indígena KeKöLdi se sitúa en Gandoca Manzanillo con el fin de salvaguardar las tierras indígenas de Bribri y Cabecar. Las tribus indígenas habitan en las secciones del parque, subsistiendo del bosque y experimentando con el turismo ecológico.
Una gran variedad de fauna habita el parque: manatíes, delfines y las águilas. Actividades como el snorkeling y buceo ofrecen vistas cercanas de los peces tropicales los cuales se desplazan dentro y fuera del coral.
La mejor época para visitar Gandoca Manzanillo es durante la estación seca, de marzo hasta abril y de septiembre a octubre ya que el parque recibe muchas precipitaciones. Ambos Gandoca y Manzanillo facilitan el acceso al parque, pero el alojamiento en este pueblo es bastante escaso. Cerca de Puerto Viejo es la mejor opción para aquellos que buscan pasar al menos unos días en la región.
Refugio Nacional de Vida Silvestre Gandoca Manzanillo Personalized Trips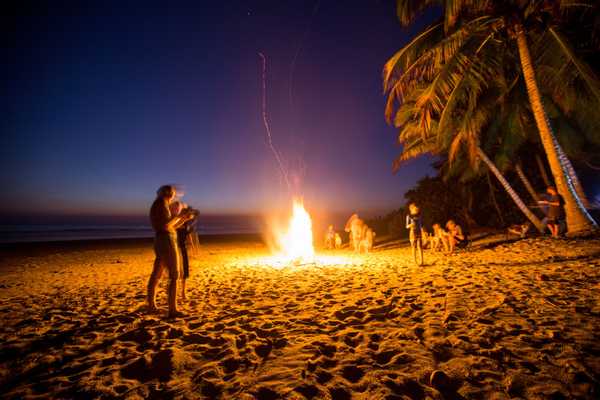 Costa Rica
Customer Reviewed Costa Rica is an unforgettable paradise. 5% of the world's total bio diversity. We can't wait to go back and we'll definitely be booking our next adventures through Anywhere Costa and their networks of amazing companies, guides etc that they work with. Book with them and you'll ...