Irazu Volcano National Park, Costa Rica
Irazu Volcano, still active, last made international headlines when it erupted in 1963 on the day that former US President John F. Kennedy visited the country. The eruption decimated crops in the area but left the soil enriched for decades to come. The last noticeable activity came in 1996, and since then Irazu has been a quiet giant. Reaching upward of 11,260 ft (3,432 m), Irazu is the tallest volcano in Costa Rica.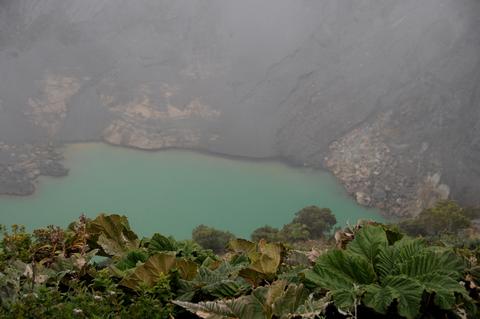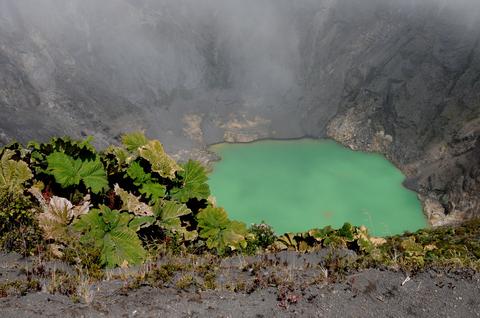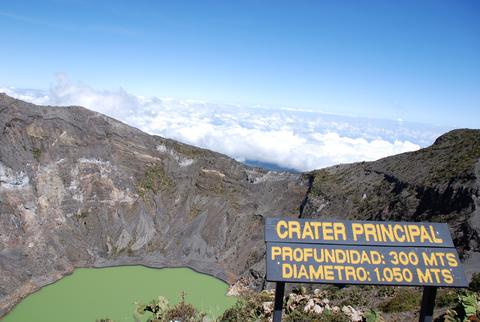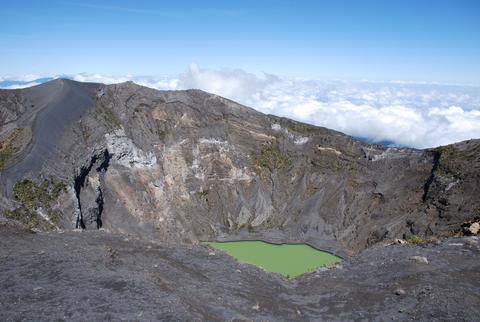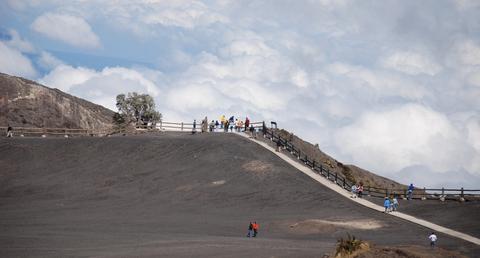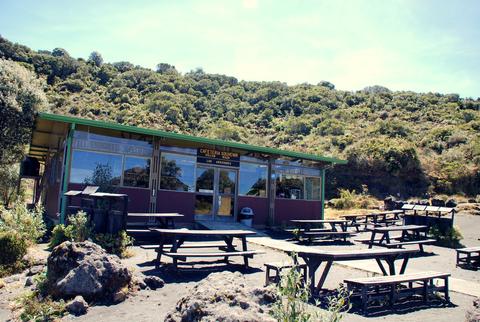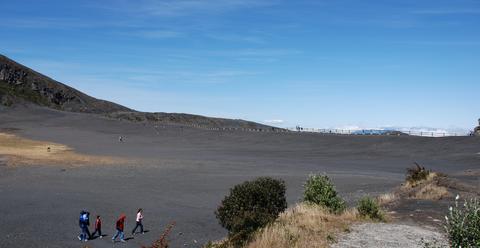 The volcano has several craters, two of which are the principal attractions. The larger of the two delves 900 feet (275 m) deep, as steam rises up into the air giving visitors at nearby viewing stations an amazing sight to behold. The smaller crater, Diego de la Haya, dips below the surface 300 ft (91 m) as its mineral-rich lake astonishingly transforms its color from emerald-green to crimson-red. On a clear day, the Pacific and Caribbean are visible.
The landscape of Irazu Volcano National Park (Parque Nacional Volcan Irazu) flourishes on 5,705 acres (2,300 ha) of immaculate montane forest, mainly comprised of primary, secondary and cloud forest. Although the wildlife is often difficult to see because of the constant volcanic activity, many small animals make their home within the park&s perimeters. Coyotes, squirrels, armadillos, rabbits, foxes, owls, robins, woodpeckers, even the volcano junco and volcano hummingbird all manage to dwell here on this rugged terrain. The area around the crater is barren, lacking any vegetation as the ashy earth below gives evidence to previous volcanic eruptions.
The facilities include bathrooms, picnic tables and even a place to get food and warm drinks, which can be nice since the average temperature is a chilly 45ºF (7.2ºC). Upon visiting, it is not uncommon to see frost sprinkle the lunar-like landscape. To avoid the wettest months, the best time to visit is during March and April, although cool temperatures and high winds are common year round. The park is open seven days a week from 8 am to 3 pm and it is recommended to visit early in the morning as swirling clouds are known to engulf the summit later on in the day. The entrance fee is $7 and camping is not allowed.
From San Jose, head east 14 miles (23 km) to the nation's former capital, Cartago. From there it is 24 miles (39 km) to Irazu Volcano National Park. The roads are in good condition and signs mark the route clearly. The drive up through the hills provides an excellent opportunity to see the Central Valley below. The turnoff for Irazu is well marked and right before Tierra Blanca.
Irazu Volcano National Park Things to Do