Cartago, Costa Rica
Cartago, Costa Rica's first capital, is one of the oldest communities in Costa Rica. It was home to the first enduring Spanish settlement since its foundation in 1563 by Juan Vasquez de Coronado. This important territory remained the capital city of Costa Rica until 1823, when the country's first elected President, Juan Mora Fernandez, decided to relocate. The President's decision was to move the nations capital from Cartago to a smaller settlement named San Jose, which has been the nation's capital ever since. Cartago is still one of the largest cities in the country and much of its ancient history can still be seen to this day.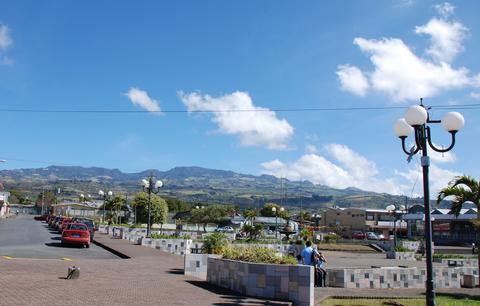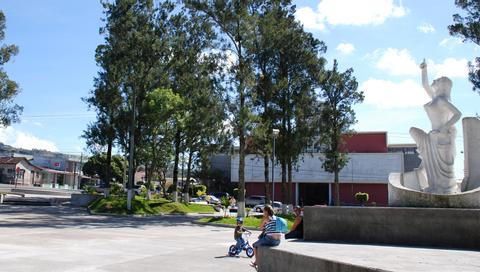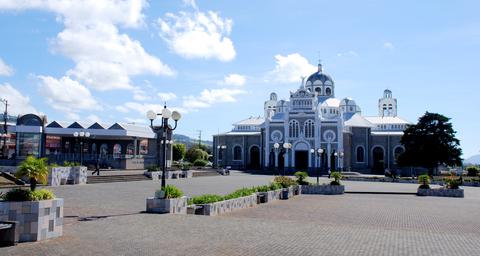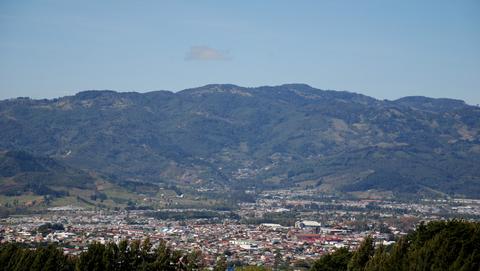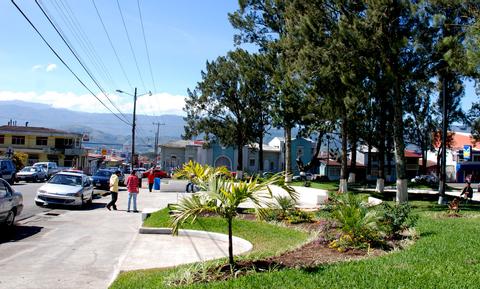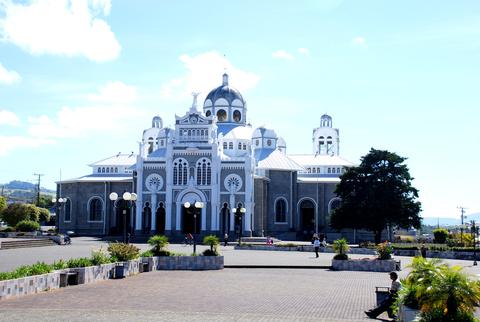 Ruins dating back to the 16th century can be found in the city's central park. It is here that Cartago's first basilica was destroyed several times due to the close proximity of the Irazú Volcano, just 24 miles (39 km) away. Several rebuilding attempts ended in the same result and efforts to repair the basilica were eventually abandoned. Now, the area's largest religious center is the Basilica de Nuestra Señora de los Ángeles (Basílica de Nuestra Señora de los Ángeles). The massive grey and white Byzantine church is home to Black Madonna (La Negrita), Costa Rica's patron saint, who is honored by a stunning spiritual procession each August. Pilgrims from all over Central America visit this sacred site to pay homage and receive La Negrita's miraculous healing powers.
Cartago was once overwhelmingly dependent on the agricultural crops the area is famous for. The rich soils found throughout the Orosí and Central Valley are still a main producer of orchids, milk, potatoes and onions. More recently, the importance of computer technologies has dramatically increased and become a crucial component of the economy. Henceforth, Cartago is home to the prestigious Costa Rica Institute of Technology, where academic excellence is pursued through the fields of engineering, business administration and computer science.
Calling this area home is the classic Reventazón River, which flows feverishly from the tranquil Lake Cachí all the way to the Caribbean. Meandering along the steep slopes, the Reventazón River offers white-water rafting as well as many other activities.
One of the most spectacular places to view an amazing collection of plant life, especially orchids, is the Lankester Botanical Garden. The 27 acre (11 ha) garden, named after British botanist Charles H. Lankester, has approximately 3,000 plant species which includes an internationally recognized collection of epiphytes. A system of well-kept trails permits visitors to explore the various micro habitats, greenhouses and secondary pre-montane forest that also house palms, heliconias, bromeliads, bamboos and cacti. Anytime is a good time to visit the garden, as around 800 of Costa Rica's 1,400 orchid species bloom here. The University of Costa Rica, with support from other institutions, oversees a variety of projects in conservation and education. The garden is located 2.5 miles (4 km) from Cartago along the road to Paraíso and 16 miles (26 km) from San José. Hours of operation are from 8:30 am to 4:30 pm, though, once you have entered, the park will allow visitors to stay until 5:30 pm. Admission for adults is $5 and free for children 6 years old and younger. Students with a valid student ID can enter for $3.50.