Central Highlands, Costa Rica
As one winds up the coffee-shrouded slopes of Costa Rica's Central Highlands, the dramatic climb gives way to spectacular views. If the mountainous peaks are not shrouded in enchanting cloud, it is even possible to simultaneously view the Caribbean Sea and Pacific Ocean. Amid its mountainous terrain, the region contains a number of fascinating destinations. In the northwestern area, the Monteverde Cloud Forest Reserve stands as pillar of conservation biology and nature travel.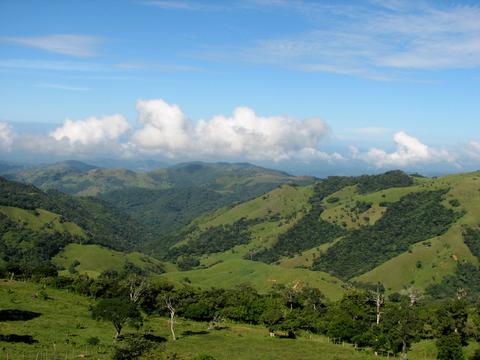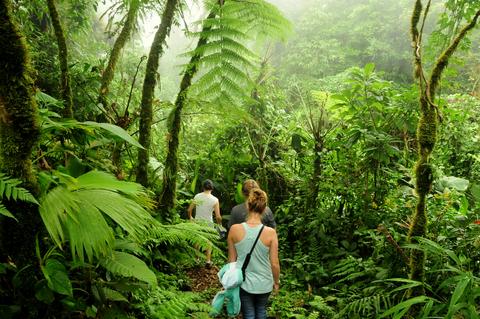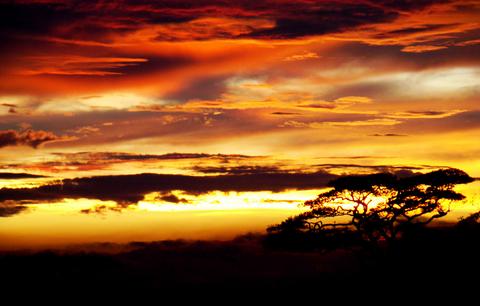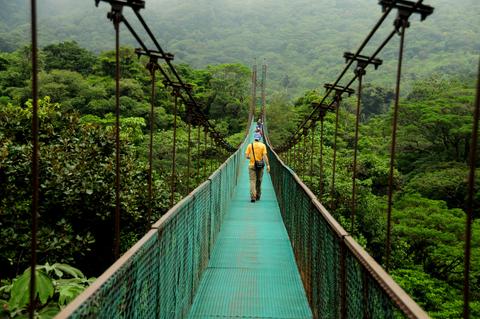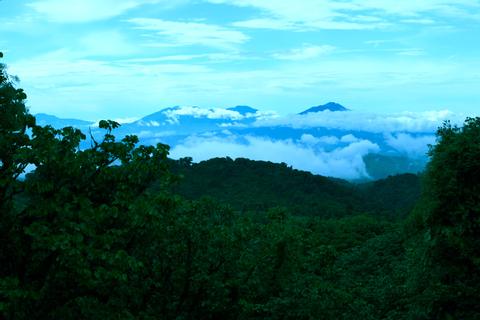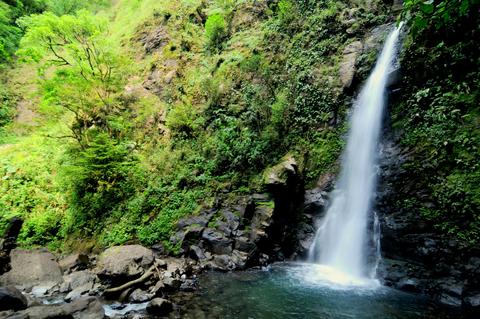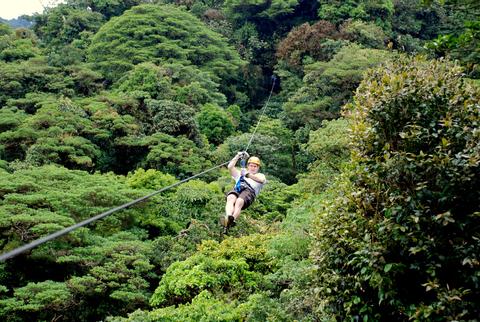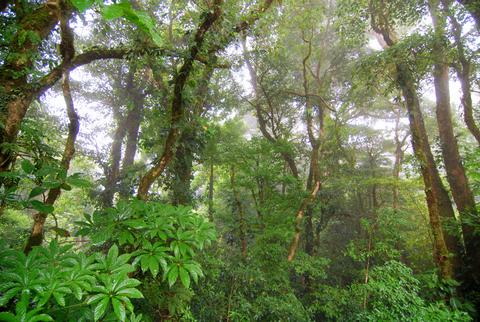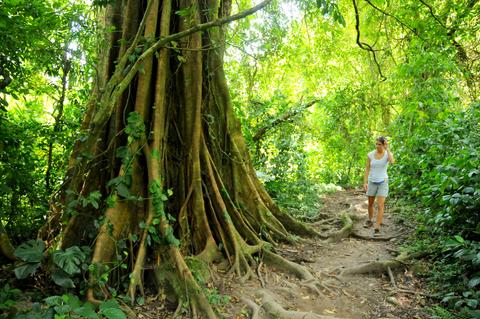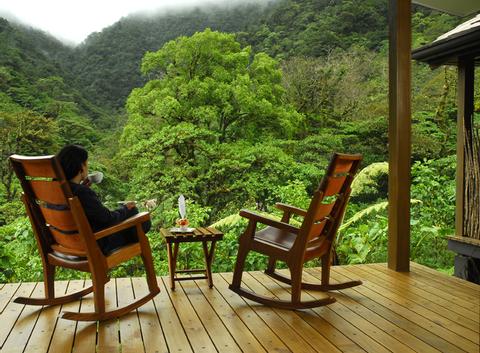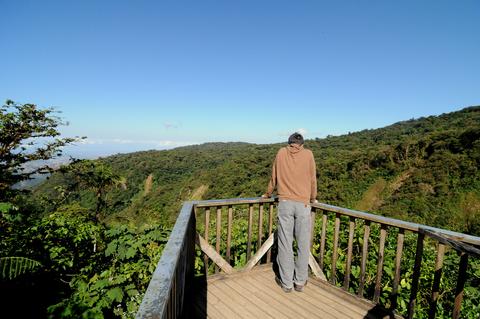 Not far from San Jose, visitors can find Poas Volcano and La Paz Waterfall. In its southeast, the region contains both the Irazu and Turrialba Volcanoes. Bordered by lowlands to the north and the Central Valley to the south, the Central Highlands Region of Costa Rica awaits with beautiful discoveries around every corner. Home to national parks and protected reserves, the region supplies ample resources to nature-enthusiasts and outdoor-lovers. Its terrain boasts superb wildlife havens and thriving vegetation up to altitudes of 11,260 ft (3,432 m).
Rivers slither their way down the upper slopes of the continental divide, and misty clouds saturate the forest oaks and pines. Epiphytes and mosses decorate the trees, and ferns lounge along the forest floor. The Highlands' tree canopies are home to fantastic birds, such the Three-wattled Bellbird and elusive Resplendent Quetzal. Dotted with some of the most unadulterated and enthralling natural terrain, the region offers plenty of natural wildlife areas to explore.
The Highlands Region extends from the northwest town of Tilaran to the southeast Turrialba Volcano. It encompasses an elliptical expanse of spectacular green hills with unparalleled biodiversity, and many of the country's most important rivers bellow from high in the Central Volcanic Mountain Range to Costa Rica's fertile Central Valley. Birthing from high atop the crisp mountain ranges, these rivers supply the Central Valley Plateau (Meseta Central) with vital nutrients for flourishing crops.
Many of the country's active volcanic peaks are found along the Highland's Central Volcanic Mountain Range (Cordillera Volcanica Central). Volcanoes such as Poas and Irazu are some of the most spectacular and accessible volcanoes in the country. Easily accessible from San Jose, destinations such as Poas Volcano can be visited with day trips from the capital city.
Many serendipitous adventures await visitors to the Central Highlands. Experience the terrain's pure beauty as it unwinds along the road in front of you. The region's immaculate views and stunning scenery may entice you to spend your entire vacation in the Central Highlands.
Personalized Trips for Central Highlands, Costa Rica
Where to go in Central Highlands, Costa Rica