Lake Arenal, Costa Rica
Lake Arenal, lying adjacent to the Arenal Volcano in the Northern Lowlands of Costa Rica, is the country's most spectacular lake. With the magnificent Arenal Volcano to the east and rolling hills and forested slopes all around, the scenery couldn't be better. Add to that a number of activities that includes world-class windsurfing and sailboarding, fishing, kayaking, bird watching and more, and you have the makings for a spectacular destination.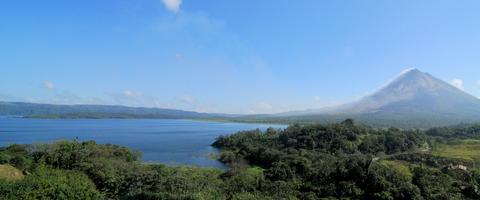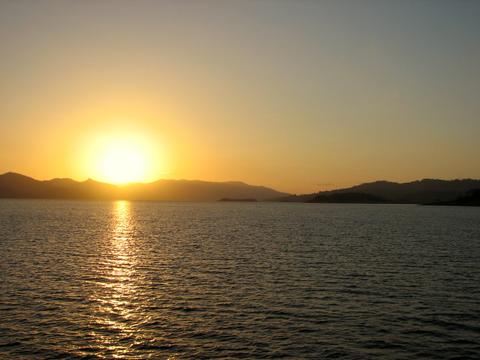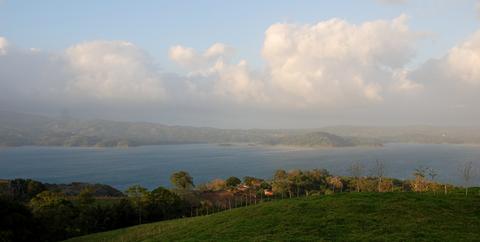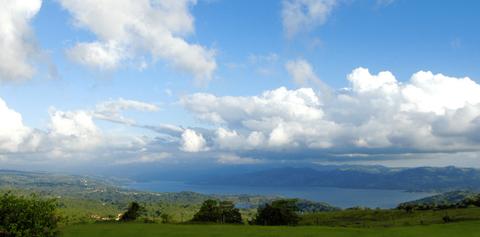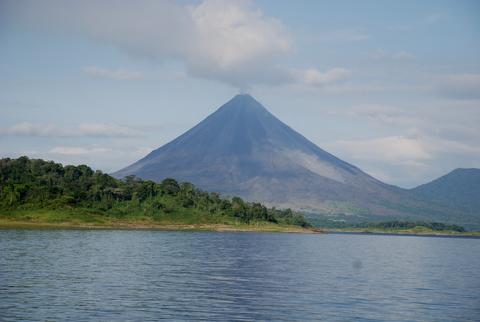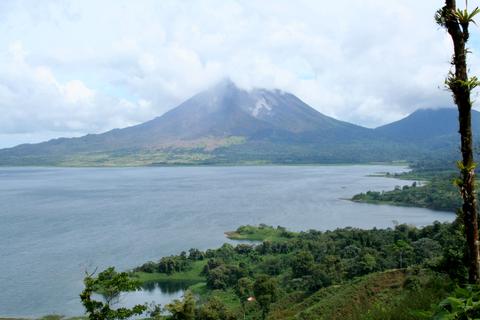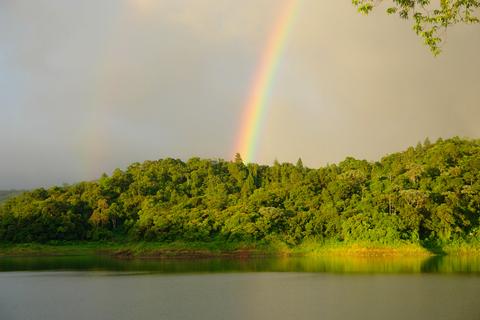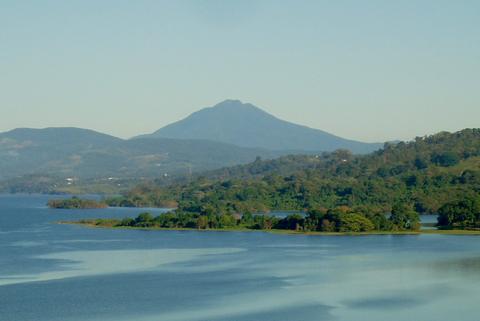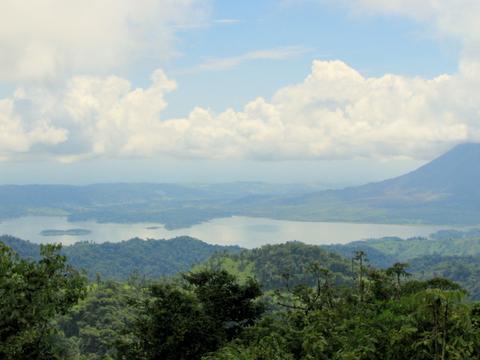 Between 2 and 3 million years ago, tectonic shifts in the Earth created a small depression in the Arenal valley that then filled with water, resulting in a small lagoon that acted as the initial area for the lake. This was the state of Lake Arenal until 1973, when the Costa Rican Institute of Electricity enlarged the lake and built a dam on its eastern end. The lake of today is Costa Rica's largest – a total area of 33 sq. miles (85.5 square km) – and has a hydroelectric project that produces 70% of the country's energy. Water depth varies from 100-200 feet. The small town of Nuevo Arenal, which borders a section of the lake, was also created in 1973 when the initial site of the town was flooded from the expansion of the lake.
Year-round activities on Lake Arenal include fishing, boat tours, kayaking, sailboarding and windsurfing. The windsurfing is particularly good, as the lake has warm waters and strong winds – two ingredients that are indispensable for premier windsurfing locations. The fishing is superb as well. Rainbow bass, a member of the cichlid family, are especially prolific in the lake's waters. Their tasty white meat and feisty nature make them a challenge – and a delight – to catch.
The area surrounding the lake is abundant with activity as well. There is great hiking and mountain biking, horseback riding and bird watching. Birds that can be spotted in the area include hummingbirds and woodpeckers, kingfishers, toucans, aricari and more.
Lake Arenal is 10 miles (17 km) from La Fortuna, 66 miles (106 km) from Monteverde, and 87 miles (140 km) from Liberia. Those heading from Arenal/La Fortuna to Monteverde can take boat taxis across the lake, a faster alternative to circumnavigating the lake on land.
Lake Arenal Personalized Trips